Update: This recipe is now available on YouTube as well: Crockpot Buffalo Chicken
This is a great crockpot recipe because you can just set it up and forget about it. I got the recipe from a friend on MFP (Go Buckeye's!).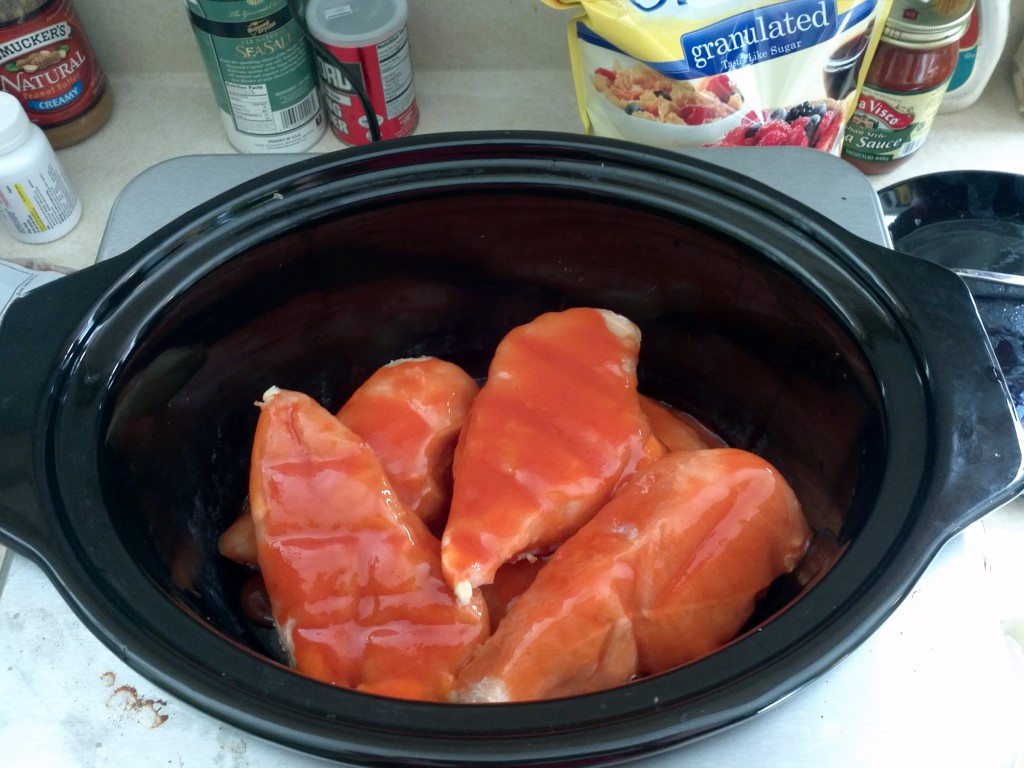 Throw in some frozen chicken breasts.  Add the hot sauce.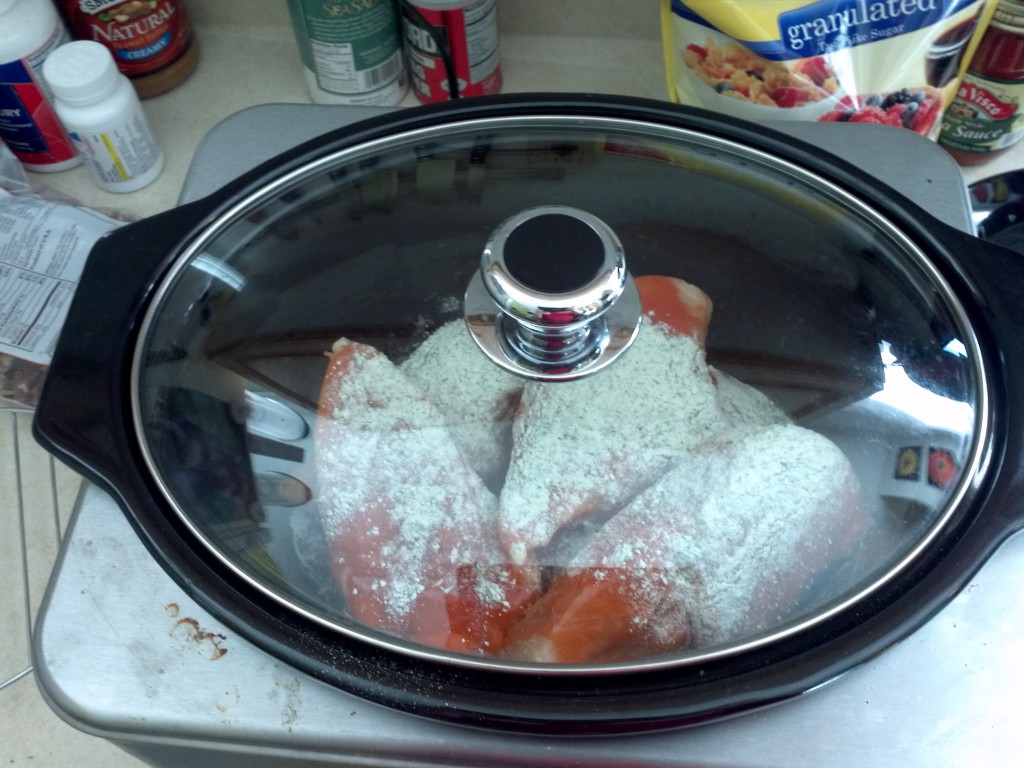 Add the seasoning and its ready to go!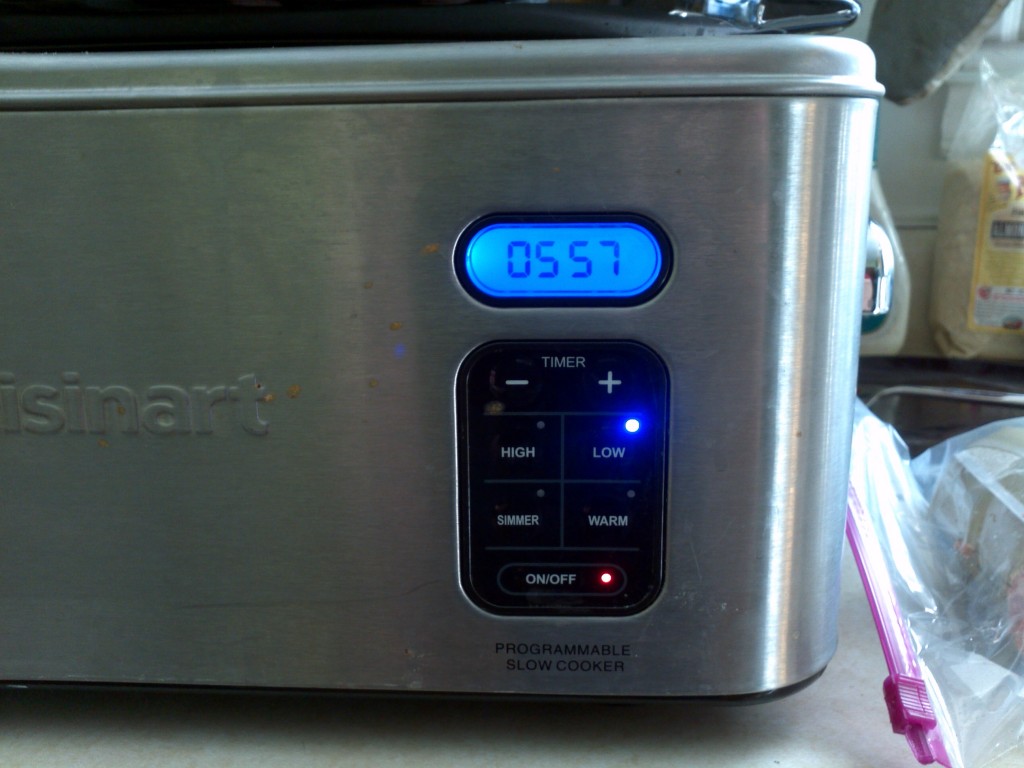 Set the crockpot on low for 6 hours. My crockpot has this cool feature where you can set it for however long you want it to run on a specific setting and then it will automatically transfer to warm when its hit time.  So you can make a roast that cooks for 6 hours but still start it before an 8 hour work day.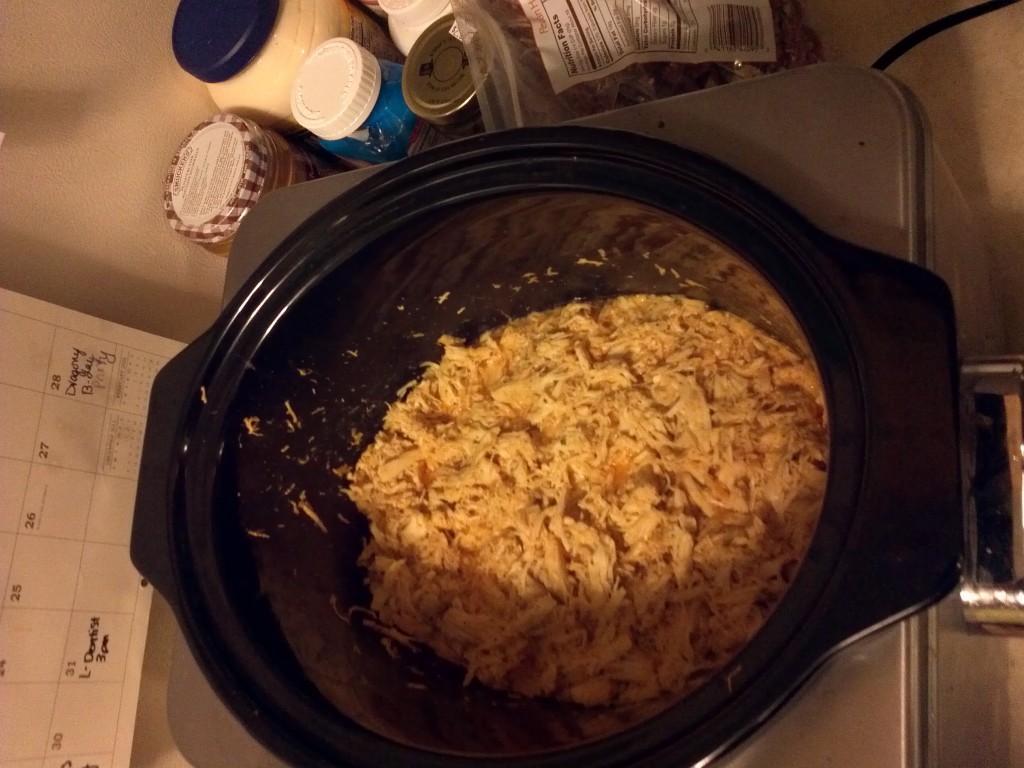 After it has cooked for 6 hours, you need to shred the meat.  I normally do this with two forks and just pull on the meat.  Once it is pulled, add butter to the mixture and put it back in the crockpot. Cook for an additional 1 hour.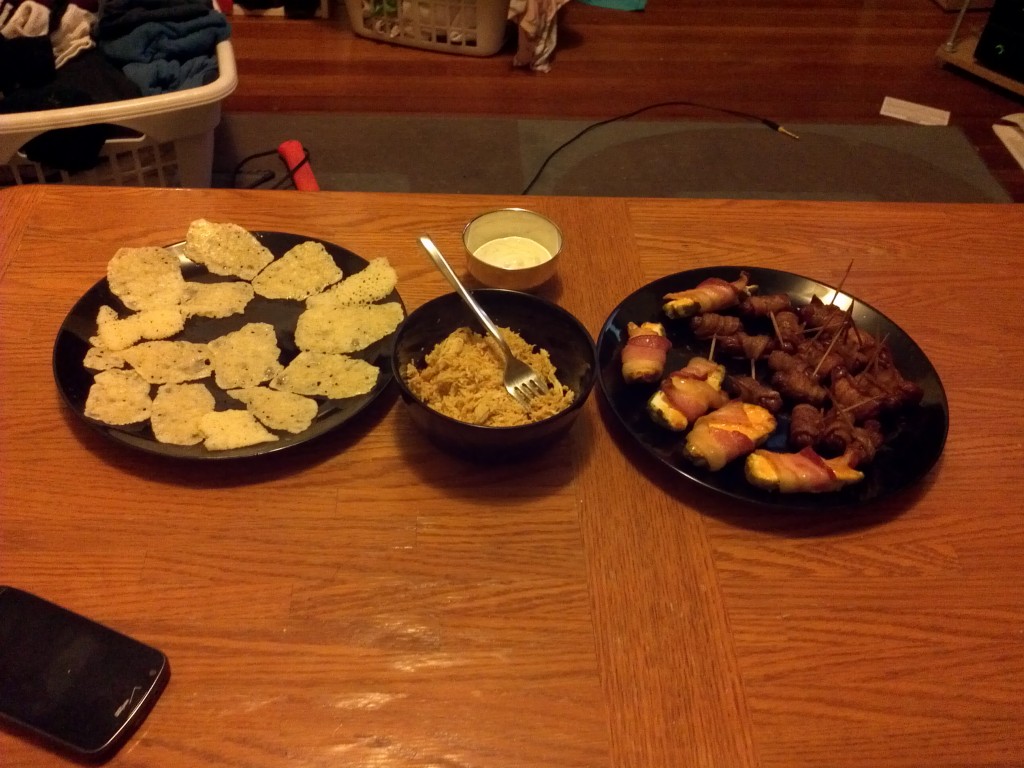 Here is the Buffalo Chicken served up with some Parmesan Chips.  This was part of my spread for the Superbowl that also included Bacon Wrapped Smokies and Jalapenos: Stuffed and Wrapped.
Buffalo Chicken
Nutrition Information
Serving size:

1

Calories:

297
Fat:

8

Carbohydrates:

1

Fiber:

0

Protein:

52
Prep time:
Cook time:
Total time: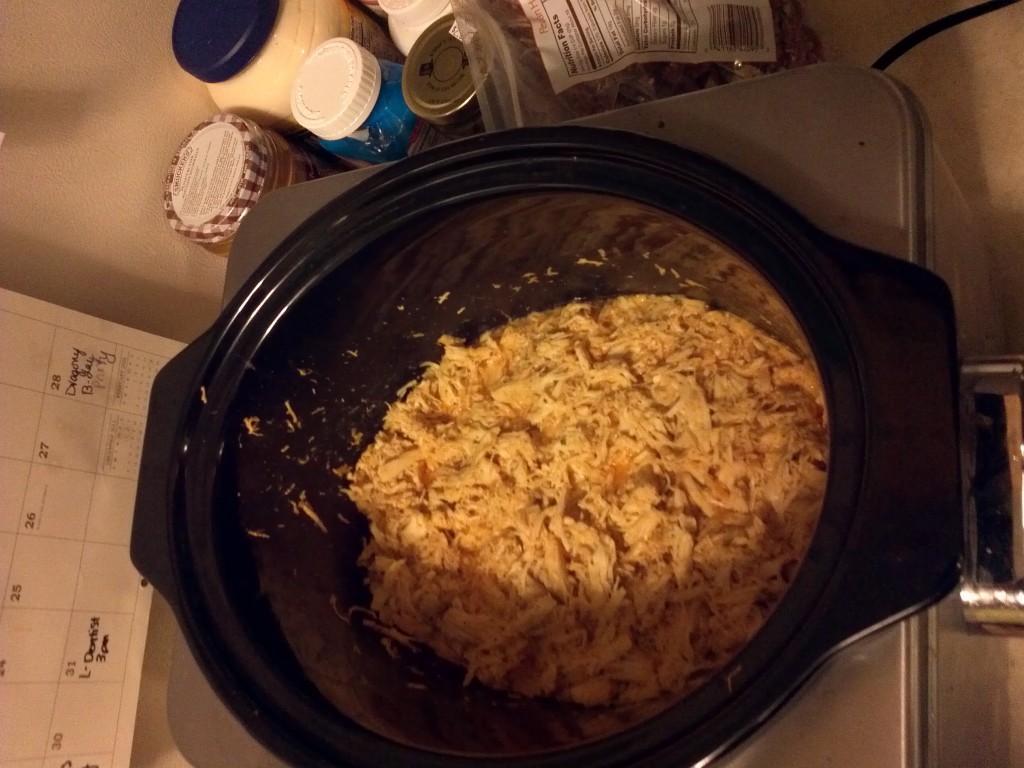 Ingredients
6 Frozen Chicken Breasts
1 Bottle Frank's Red Hot
½ Packet Hidden Valley Ranch
3T Butter
Instructions
Put the chicken in the crockpot
Pour the hot sauce over chicken and sprinkle ranch over top
Cover and cook on low for 6 hours
Shred, add butter, and cook on low for 1 hour uncovered
Related posts: