Sometimes, simple is best. This Fry-day, I'm taking some pre-made cheesy sausage balls and throwing them in the deep fryer. That's it. I like this one cause you can premake and freeze a bunch of sausage balls and just fry a few at a time for a meal.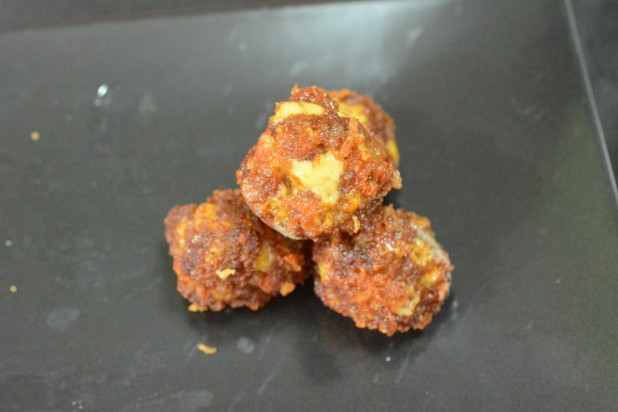 Here's the finished balls.  The crust is much crisper than when I baked the balls. Some of the cheese leaks out but it solidifies when it hits the frying oil.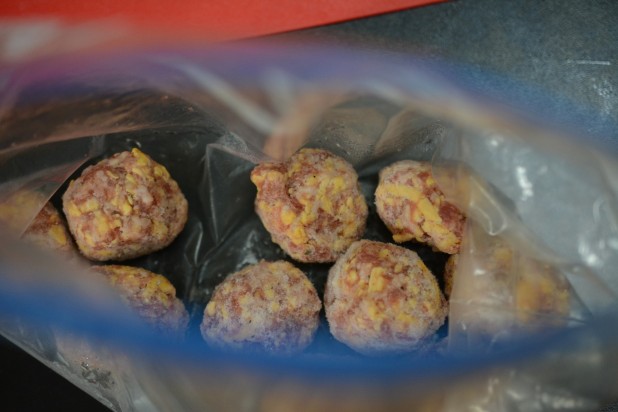 As you can see, I premade a bunch of cheesy sausage balls and just threw them into a ziplock bag.  Just make sure they're separated when you throw them into the freezer so they don't clump together.

Fry-day: Cheesy Sausage Balls
Nutrition Information
Serving size:

1 Ball

Calories:

173
Fat:

14

Carbohydrates:

1

Fiber:

0

Protein:

10
Prep time:
Cook time:
Total time: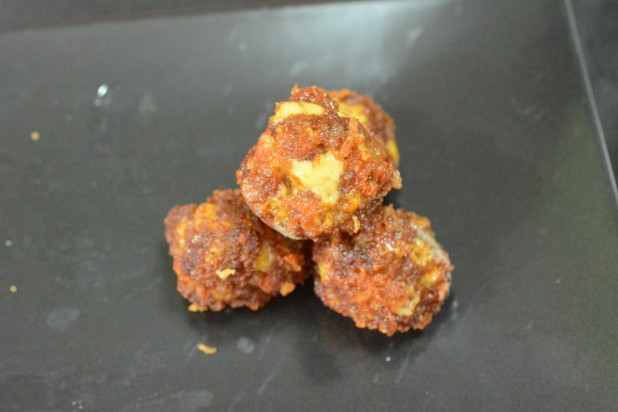 Ingredients
12 oz Jimmy Dean's Sausage
6 oz Shredded Cheddar cheese
12 Cubes Cheddar (Optional)
Instructions
Mix shredded cheese and sausage
Divide into 12 equal parts
Place cube of cheese into center of sausage and roll into balls
(Optional) Freeze the sausage balls
Fry at 375 degrees until crispy
DeLonghi Deep Fryer
If you follow the blog, you know that I've gotten a little obsessed lately with my Deep Fryer to the point where I post a weekly Fry-day article. I had one of these in college and it always made me feel guilty using it. I feel so liberated that there are all sorts of keto friendly fried foods like nuggets, wings and brussels sprouts!
Cone Filters, 50 Pack
To keep your frying oil clean, you really need to filter it on a regular basis. Fryers will come with one or two filters in the kit but they run out fast. This 50 pack will keep you going for well over a year
Filter Stand
Use this stand in conjunction with standard cone filters to easily filter your oil. This system is in place of the filtering method that comes with your fryer.