I love burgers.  And I also love cheese.  So what's better than putting the cheese IN the burger!  Juicy Lucy's started in Minneapolis but have since become a common burger type.  In this article I'm going to make Juicy Lucy Sliders!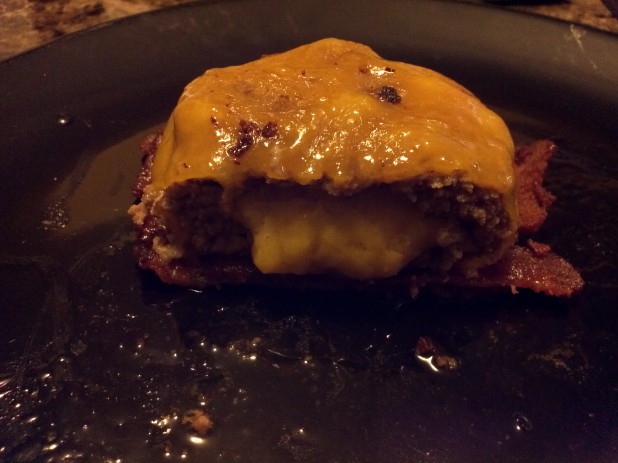 Here's the finished Juicy Lucy Slider!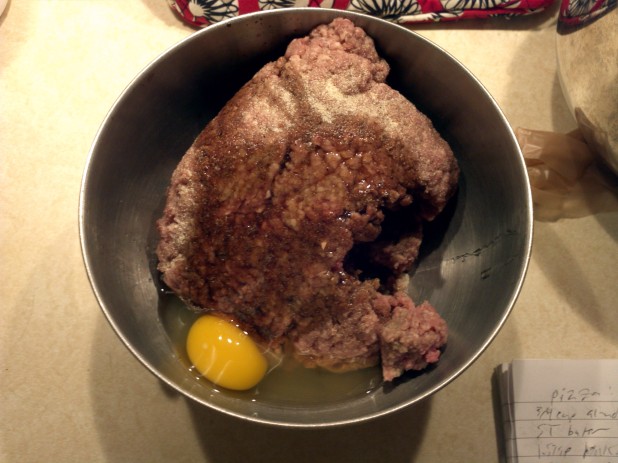 The first step is to prepare the meat.  For this I just did a simple seasoning of an egg, a few dashes of Worcestershire sauce, salt, pepper, garlic powder and onion powder.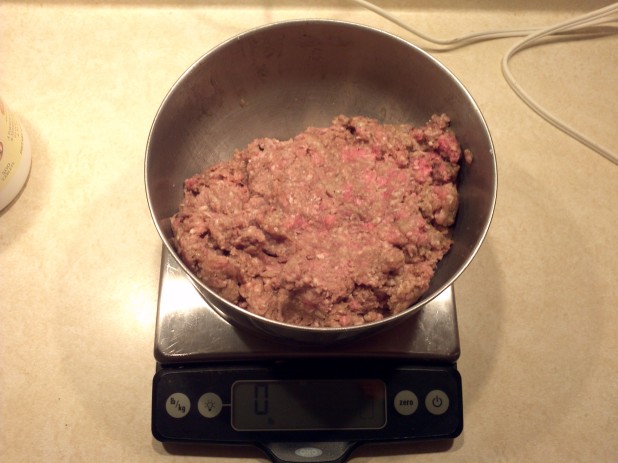 Once the meat is mixed, put it on a kitchen scale and zero it out. Rather than measure the individual patties, I just measured out much I'd taken out. So I made all the patties 1.5 ounces so they would be consistent.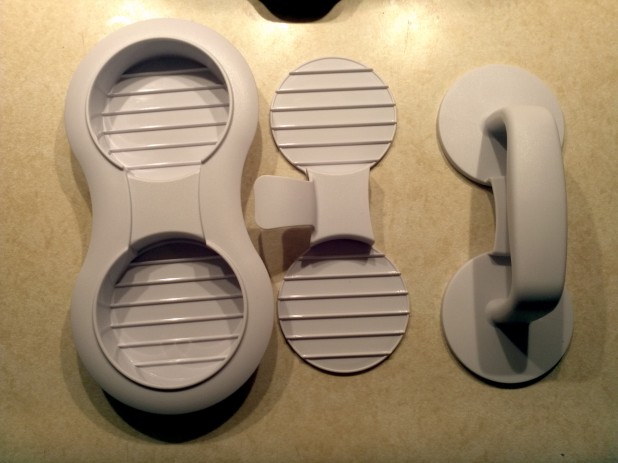 To make the sliders, I used this slider press so that all of the burgers are consistent in size. There are three parts, the form, the bottom, and the top.  You load the meat in and then press down and then pull the bottom out.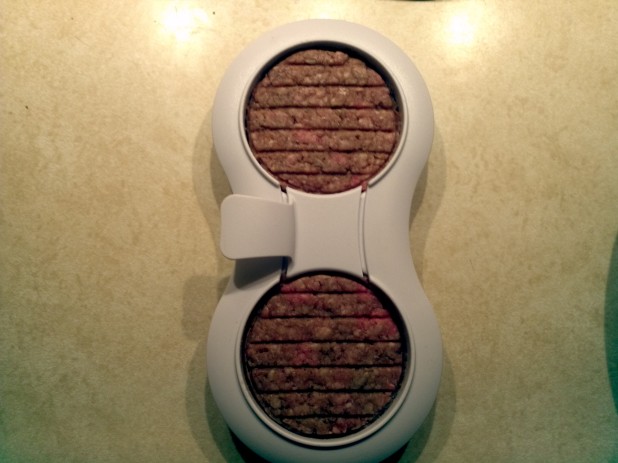 Here is what it looks like with the patties in the press.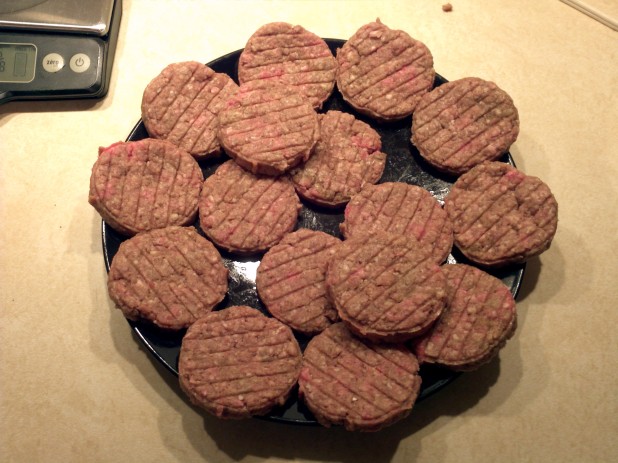 And I pressed on and made all the patties 🙂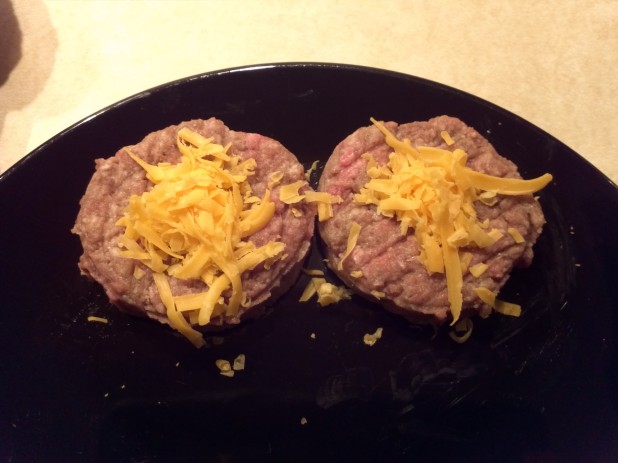 Now comes the cheese.  Make a pile on each slider half and try and push it towards the center.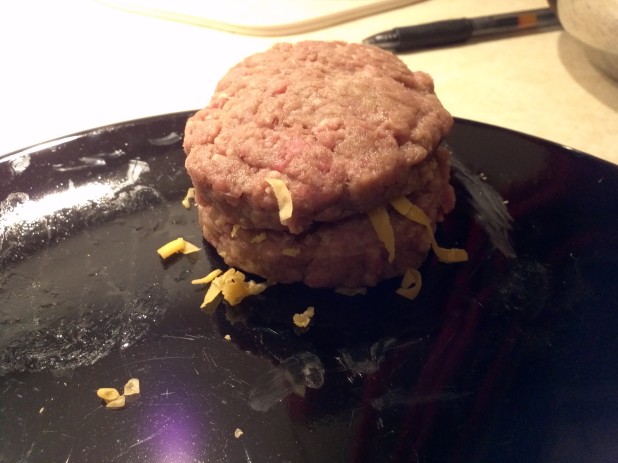 Flip one side onto the other like so.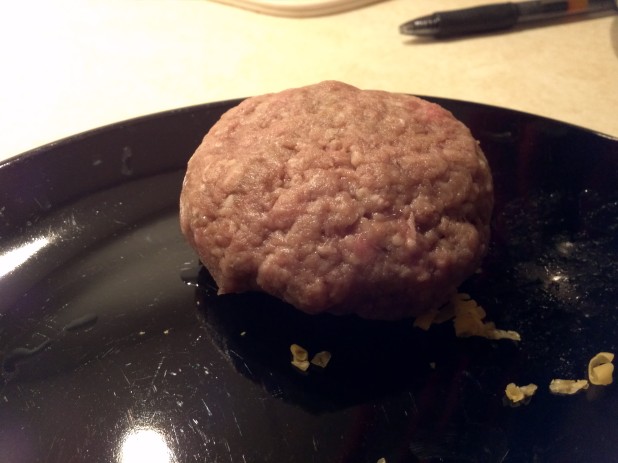 Then take your hands and merge the sides together.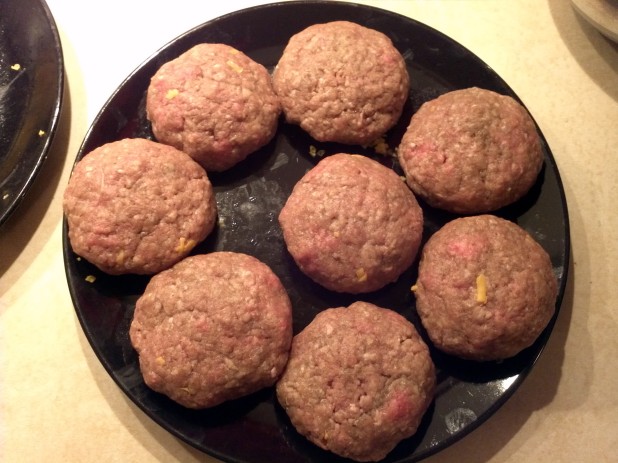 Here are the finished patties.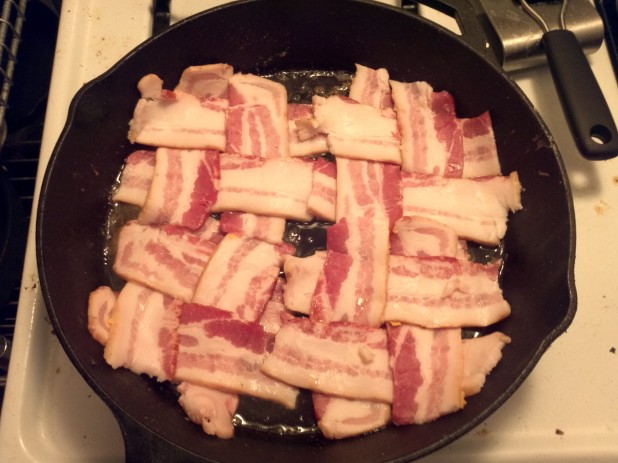 No burger is complete without a bacon weave!  For these little sliders I just did a 2×2 bacon weave.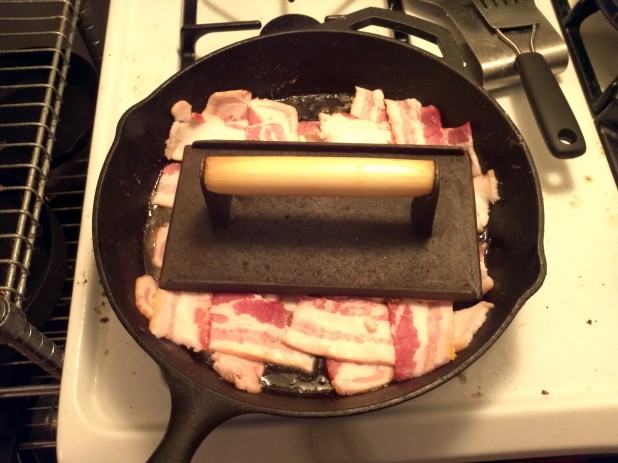 Make sure to use a bacon press to get really flat bacon weaves.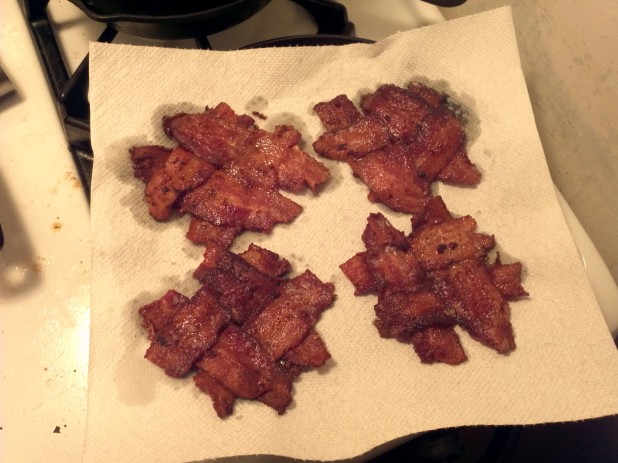 Here are the finished bacon weaves. The other advantage of cooking the bacon weaves first is we don't even have to grab and grease for cooking the burgers 🙂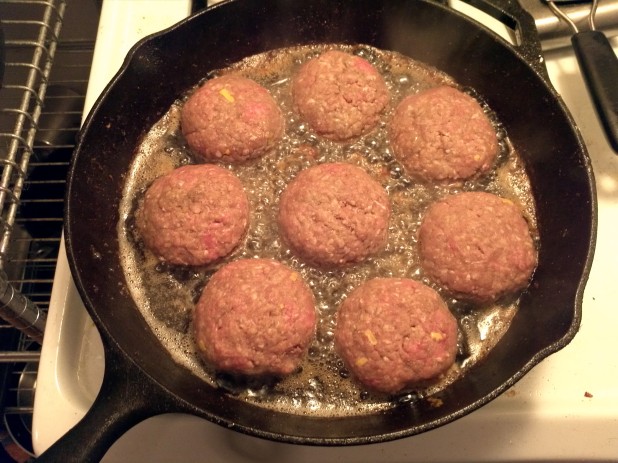 Make sure to get the bacon grease really hot and fry the burgers!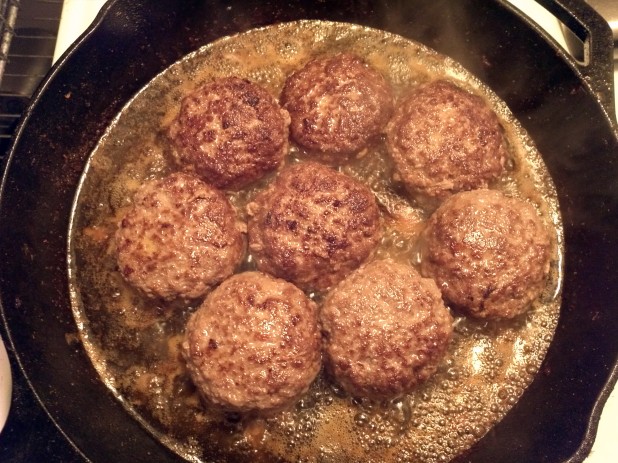 Flip 'em over and fry the other side.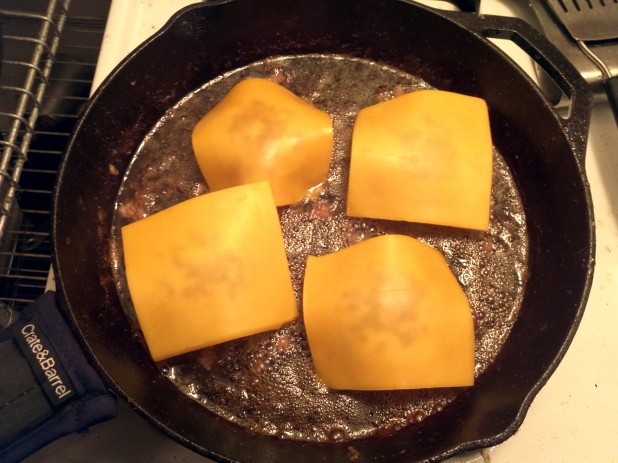 For an added bonus, top the burgers with cheese!
They turned out really well!

Juicy Lucy Sliders!
Nutrition Information
Serving size:

1 burger

Calories:

285
Fat:

21

Carbohydrates:

0

Fiber:

0

Protein:

22
Prep time:
Cook time:
Total time: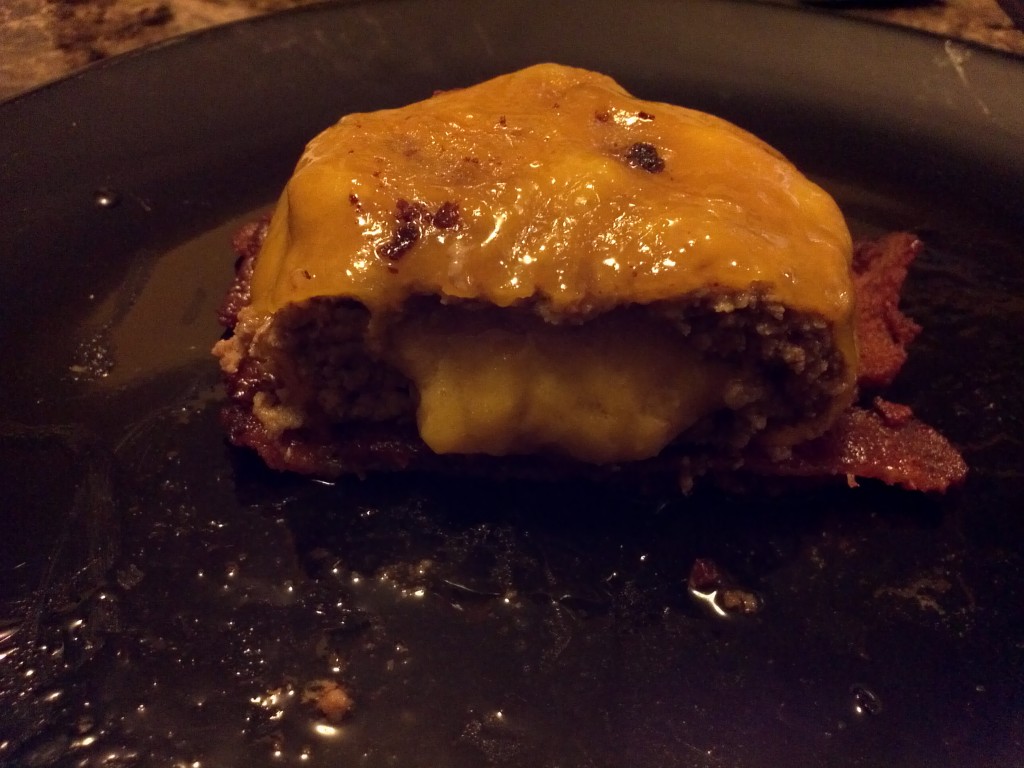 Ingredients
1 lb 6 oz Ground Beef
1 Egg
Garlic / Salt / Pepper / Onion Powder to taste
Several dashes of Worcestershire Sauce
8 oz Cheddar Cheese (1/2 oz per patty)
Instructions
Mix the beef, eggs and the spices
Divide the meat into 1.5 oz patties
Add ½ oz of cheese to each patty
Combine two patties to make one burger
Use your hands to meld the two patties together
Heat some oil on high and fry the burgers to your desired completion level
Optional - top with cheese and a bacon weave
Notes
The nutrition is for one burger and does not include the outside cheese or the bacon weave shown in the picture