As I posted yesterday in Cheesy Sausage Balls, we had some friends over for tapas last weekend.  One of the things I wanted to do was make a signature, keto friendly cocktail.  What's more keto than Bourbon and Bacon?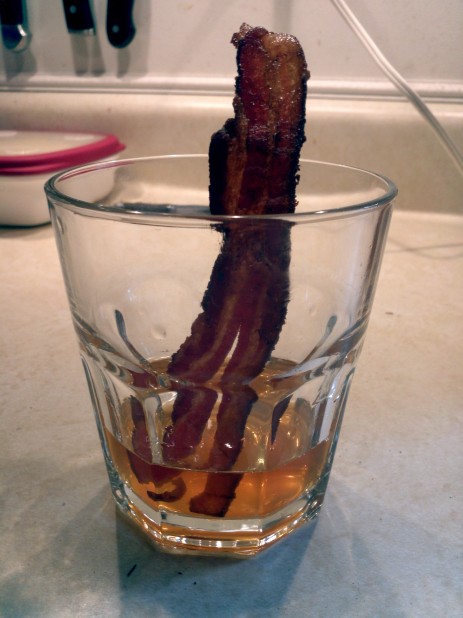 Here is resulting cocktail!  I used a method called fat-washing to infuse the bourbon with a bacon flavor and put a piece of bacon into the cup.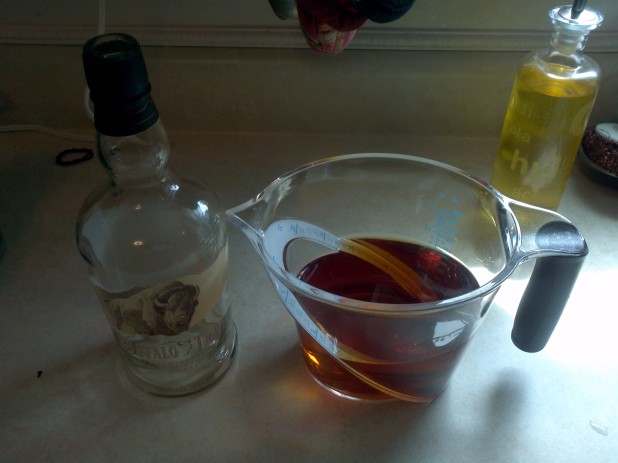 Start with a 750 ml bottle of bourbon and pour it into a large measuring cup.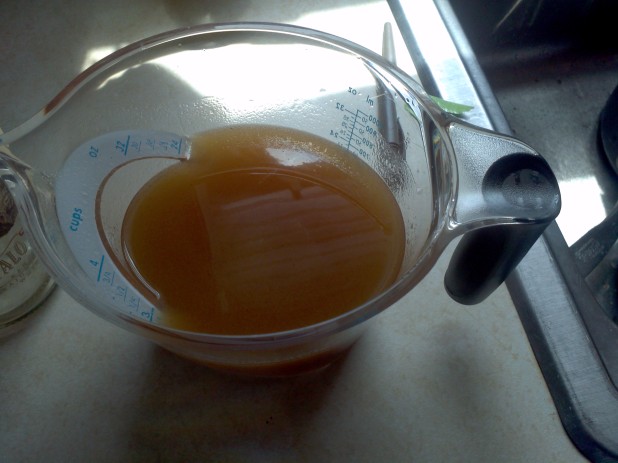 Add 1/3 of a cup of bacon grease to the bourbon and mix. Place the bacon and bourbon in the freezer.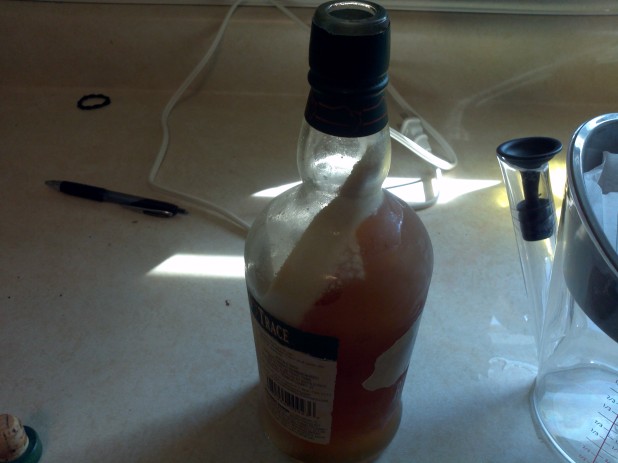 I made the mistake of putting the bourbon and bacon grease bacon into the container.  If I were you, I would leave it in the measuring cup so it is easier to separate out.  The next step is to discard the fat layer and filter out the fat.  I used a coffee filter.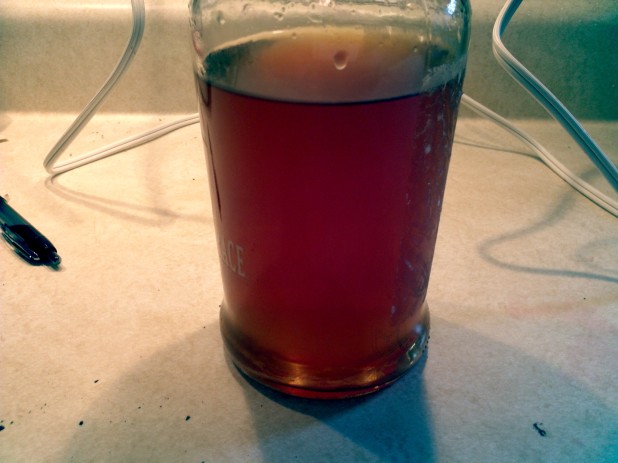 Here is the finished Bacon infused Bourbon!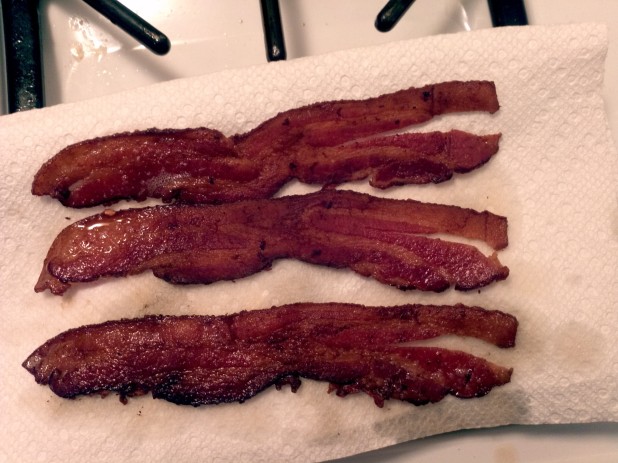 For garnishment cook some bacon until crisp.  I tried to cut a slit into the edge of it to place it on the edge of the glass but it didn't hold.  I ended up just placing it in the glass but I think it looked good!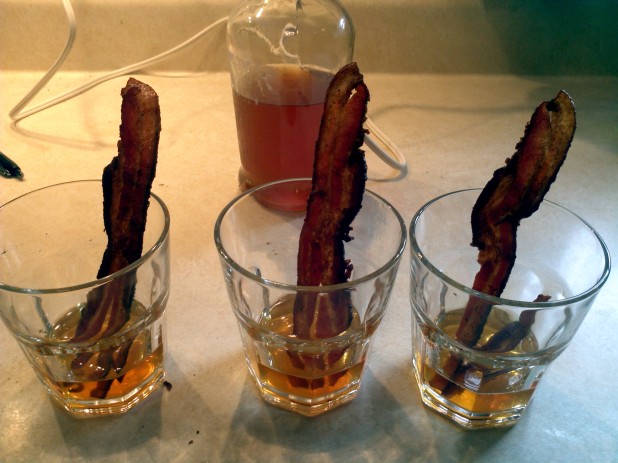 Everyone really enjoyed the cocktails and I think they had a really good keto twist!