Update: This recipe is now available on YouTube as well: Lazy Keto Chicken
So the wife was out of town and I had no motivation to make anything. I didn't have a meal planned and eating out / fast food is a lot of work on keto.  Enter Lazy Keto Chicken!  In the past I've made complicated dishes like stuffed chicken, but I was thinking, could I make it even easier?  Its a lot of work to cut a perfect pocket into a piece of chicken and perfectly wrap it in bacon.  So instead, I decided to just layer it all and see how it went.
It actually turned out really well and was super easy!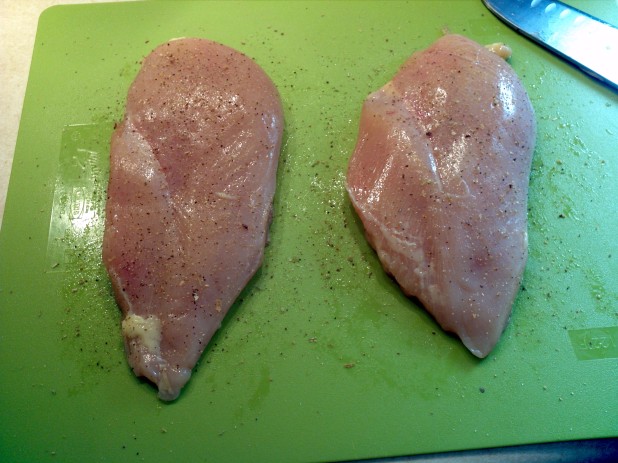 I started with two chicken breasts and seasoned with salt and pepper.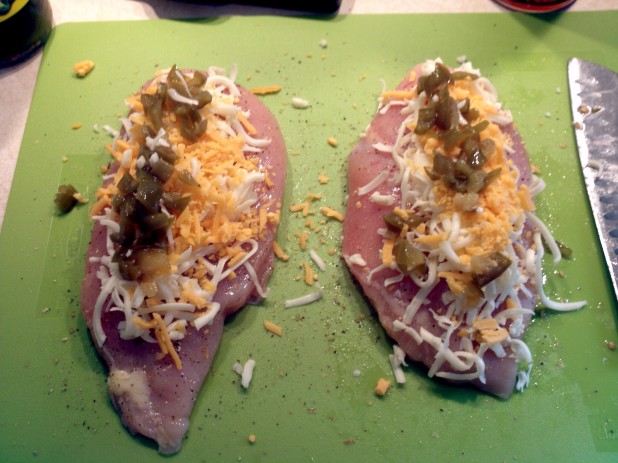 Then I just covered them with cheese, and threw some jalapeno slices on the cheese.  These jalapenos are just from a jar you can keep in your fridge.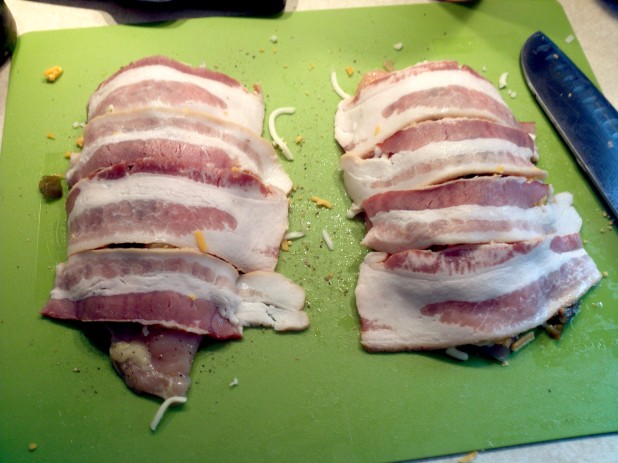 Then, instead of wrapping the chicken in bacon, I just placed the bacon on top of the chicken.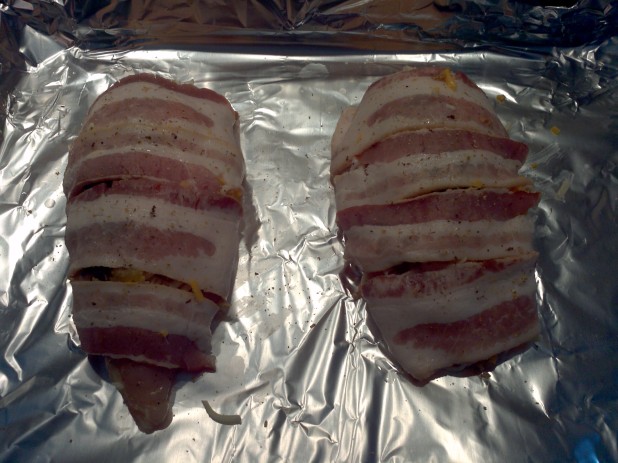 Then I transferred the chicken to a foil lined pan.  When I transferred it, I just tucked the ends of the bacon under the chicken.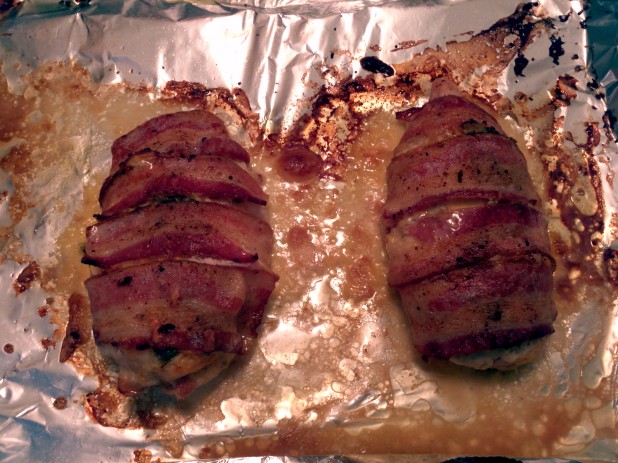 And then its done!  I just cooked it at 350 degrees in my toaster / convection oven until it is done. If it looks done but the bacon is not yet complete, I throw broil on for a bit.
Lazy Keto Chicken
Nutrition Information
Serving size:

1

Calories:

591
Fat:

33

Carbohydrates:

1

Fiber:

1

Protein:

70
Prep time:
Cook time:
Total time: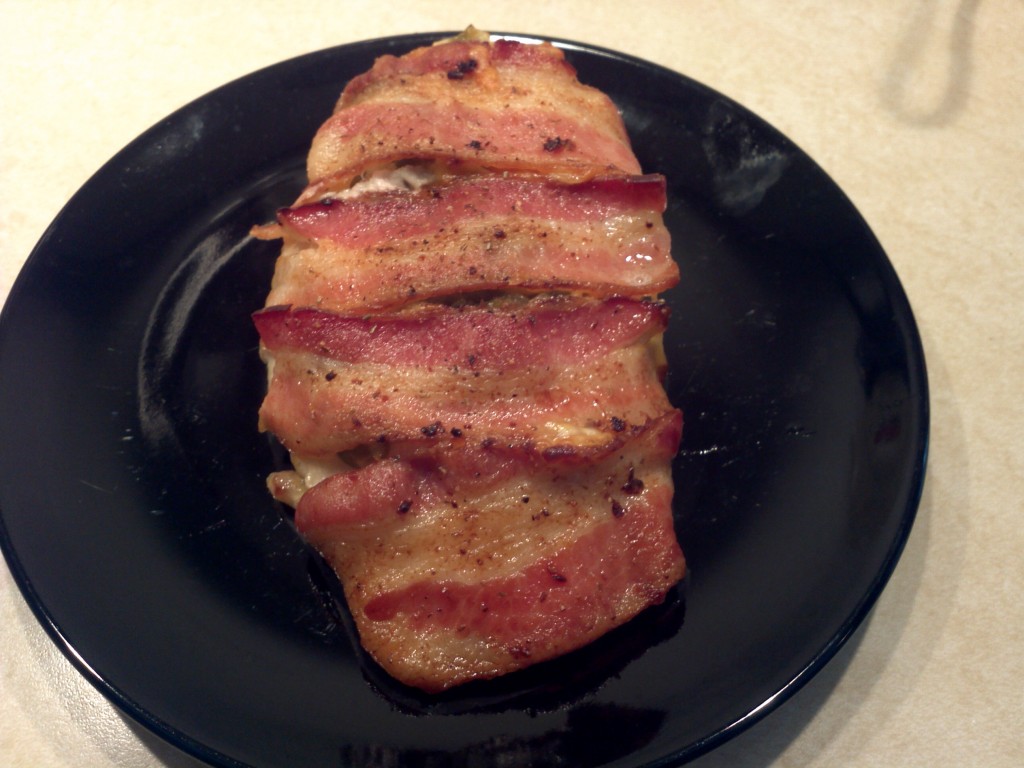 Ingredients
2 Chicken Breasts
4 oz Cheddar Cheese
2 oz Jalapeno Slices (Optional)
To Taste Salt and Pepper
4 slices Bacon
Instructions
Start with two thawed chicken breasts and season with salt and pepper
Cover with cheese
Add Jalapenos (Optional)
Cut the bacon in half and drape over the chicken
Transfer to a foil lined pan and bake at 350 for 30-45 minutes or until done
If the chicken is done and the bacon is not, put it under the broiler for a few minutes
Black and Decker Convection Oven
My convection oven is my best friend. Whenever I am making a dinner for just one or two I always use this over my full sized oven. Meals like Lazy Keto Chicken were designed for this thing, the hot air cooks stuff super fast and uses less energy.
Victorinox Fibrox 8″ Chef's Knife
You really only need one good knife. This one is it. America's Test Kitchen rated it the number one budget knife!

Non-slip Cutting Board
Let's face it, keto involves a lot of prep. You've got to slice all those vegetables, cut up all that meat and not just any old board will do. Make sure to grab yourself a nice non-slip one for the kitchen!