My family has been making these for years.  I never thought of how keto friendly they were!  Its a simple recipe you can either premake for a party or make live as a quick snack.
Here is the finished product!  Very simple and quick to make and everyone seems to love them!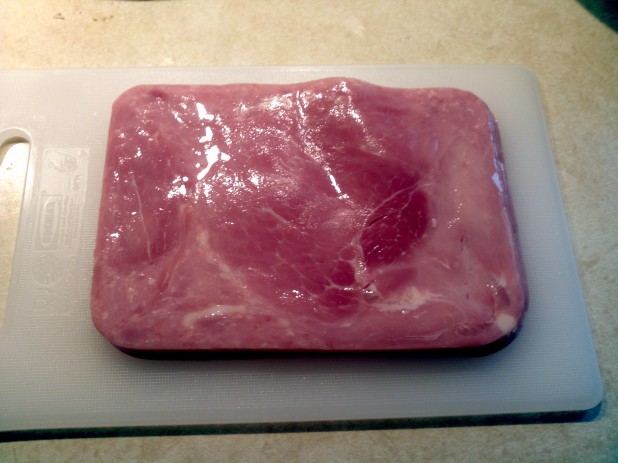 Start with a pack of rectangular ham that looks like this. Don't get deli sliced ham, it has to be this packaged rectangular stuff. Take a decent chunk of it out of the package and place it on a small cutting board.  The large stack makes it easier to spread the cream cheese.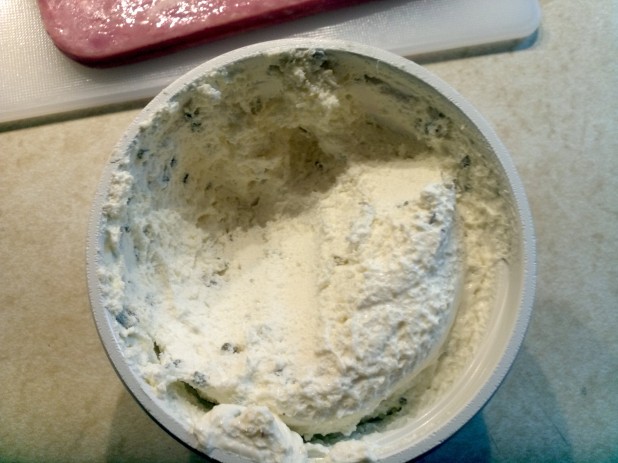 Here is the cream cheese I used. You can use any cream cheese but I've determined that whipped cream cheese actually works better.  For this, I used chive cream cheese as well which adds an extra kick.  Make sure to use full fat cream cheese for the maximum keto benefit.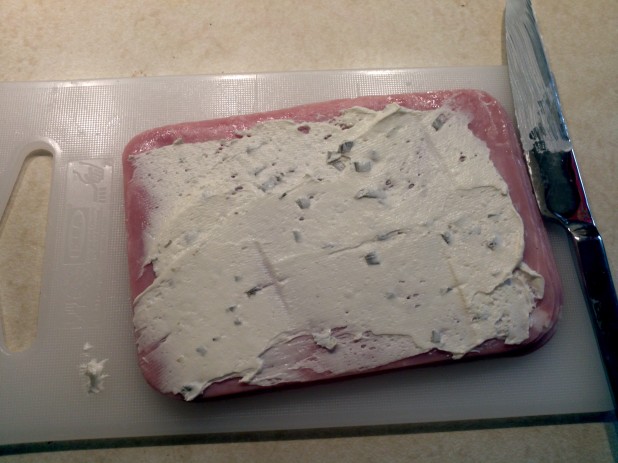 The next step is to spread the cream cheese thinly on the ham.  It helps to take a paper towel to remove the moisture off the ham before spreading. Use about 1/2 to 3/4 oz of cream cheese.  You don't have to measure this but in case you want to track and not bother weighing it, that is the average amount for one roll.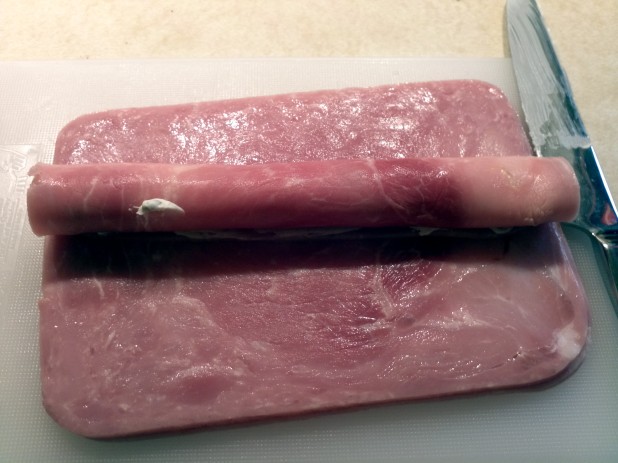 Here is what it looks like rolled up.  You start from one end and roll it up! You can also roll it the short way but it makes less pieces when cut.
Here is the finished roll!  You can eat it like this or cut it up.  If you are going to serve it later for a party or something, its easier to store it like this and then cut it up the day of the event.

Cream Cheese Rollups
Nutrition Information
Fat:

5

Carbohydrates:

2

Fiber:

0

Protein:

5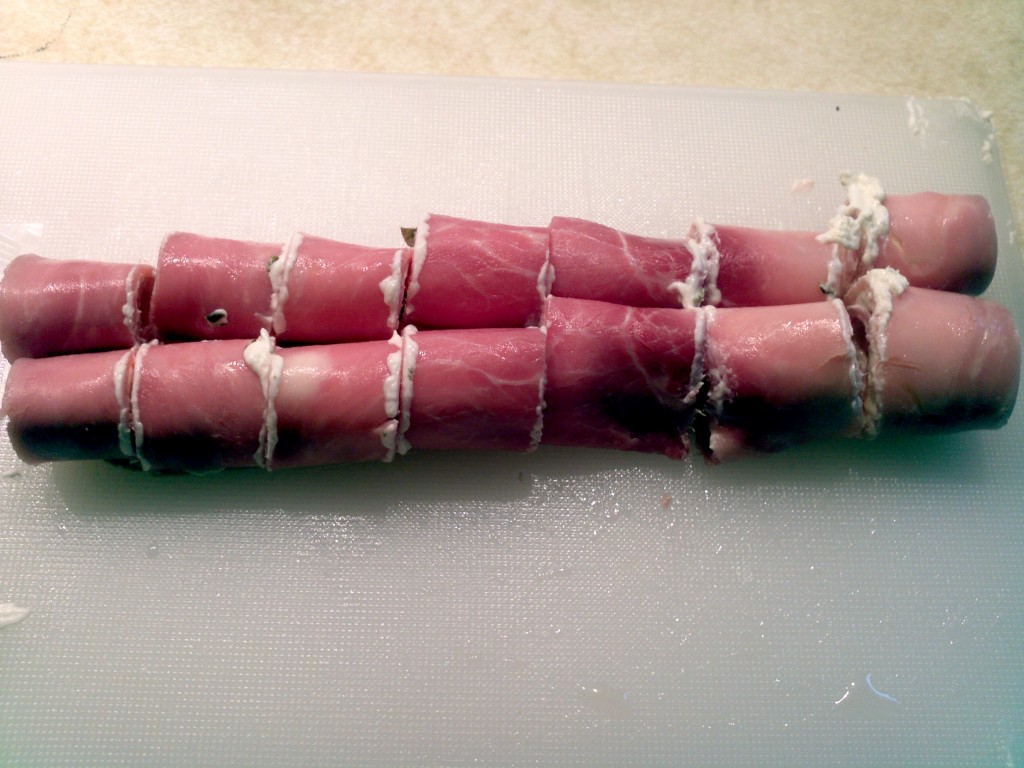 Ingredients
1 Ham Slice
¾ oz Whipped Cream Cheese
Instructions
Put the whole package of rectangular sliced ham on a cutting board
Wipe off any excess moisture with a paper towel
Spread the cream cheese onto the ham in an even pattern using a knife
Fold over the end and roll it up!
Cut into pieces