I'm always looking for new ways to add vegetables to my diet.  This is a very simple recipe for creating a quick side for any main dish.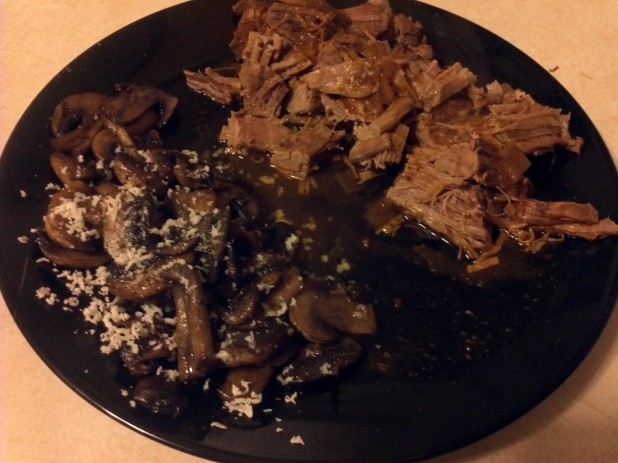 Here are the finished sauteed mushrooms with some Parmesan on top and the BBQ Pot Roast.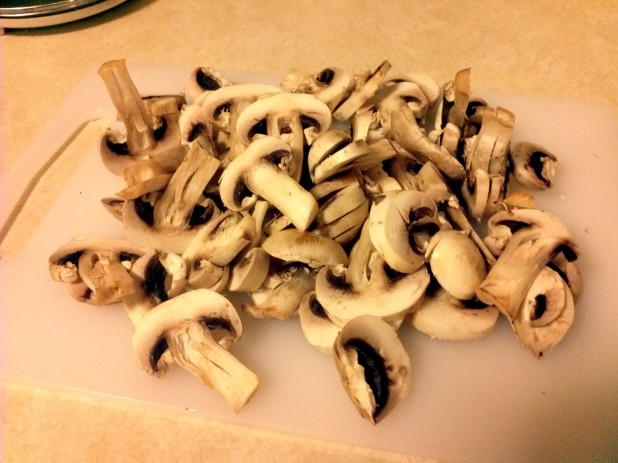 Chop up some mushrooms.  Alternatively, you could buy pre sliced mushrooms.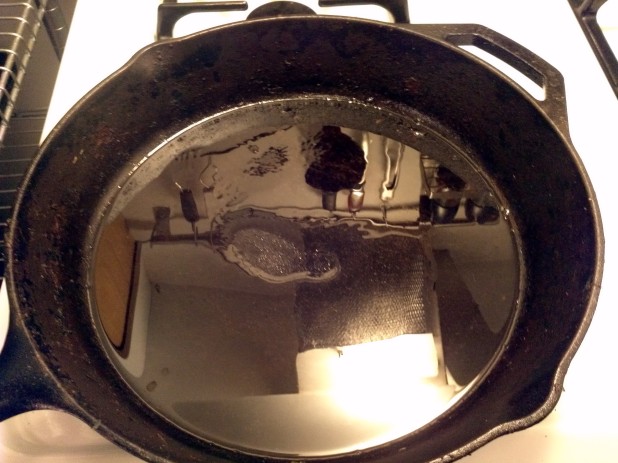 Heat some fat in your trusty skillet.  I used 3T of bacon fat.  As I've mentioned before I store all the fat from cooking bacon in my bacon grease keeper.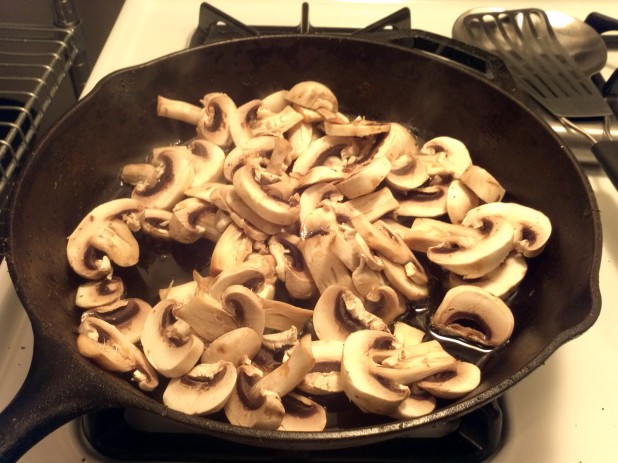 Throw the mushrooms the skillet with the bacon grease.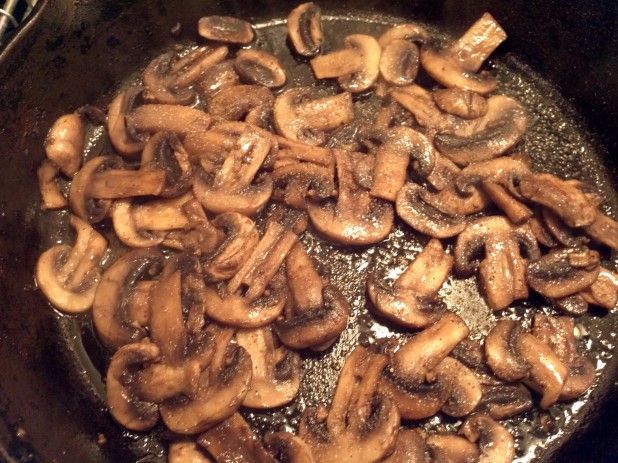 Cook the mushrooms down until they look like this.  Then season with salt, pepper and powdered garlic.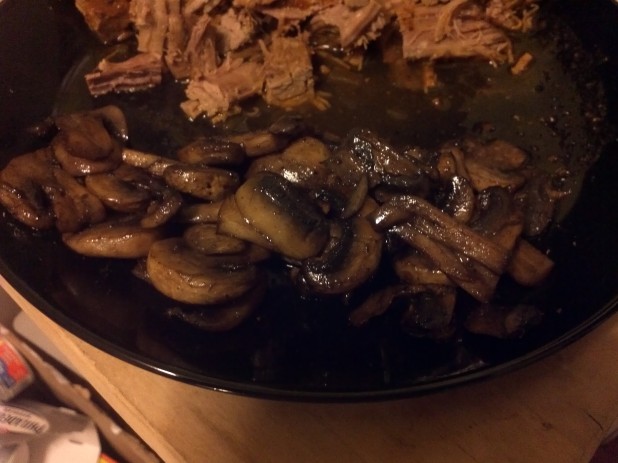 Plate it and your done!  For an added bonus, grate some Parmesan cheese on top.

Sauteed Mushrooms
Nutrition Information
Serving size:

1

Calories:

185
Fat:

17

Carbohydrates:

4

Fiber:

1

Protein:

4
Prep time:
Cook time:
Total time: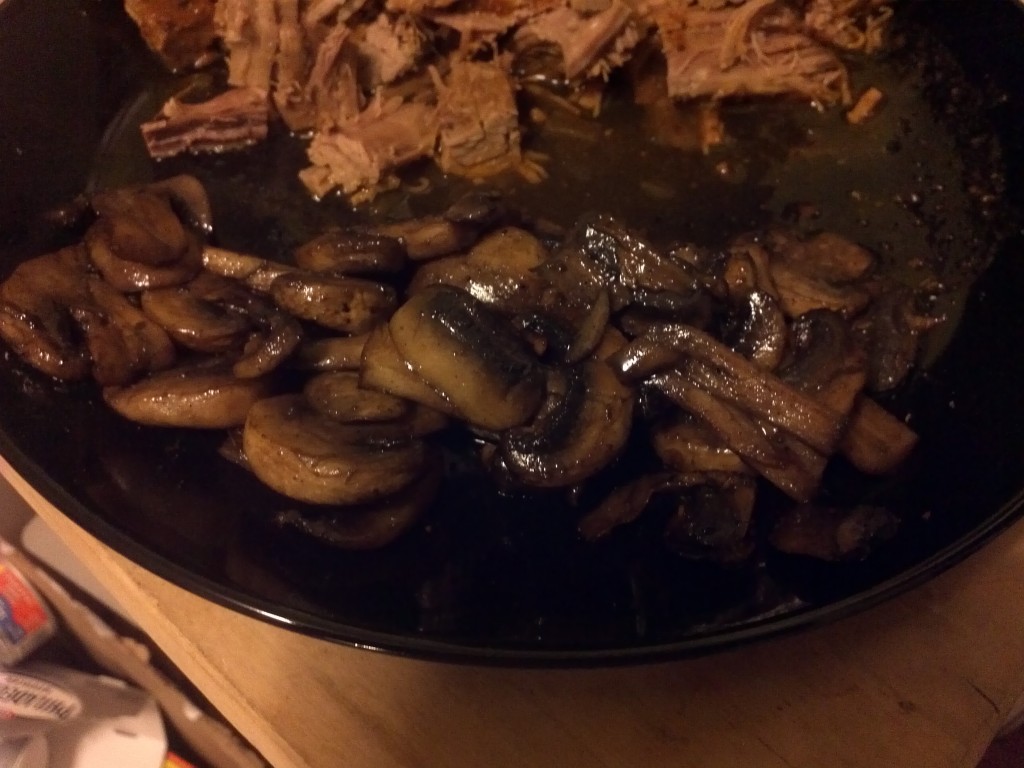 Ingredients
10 oz White Button Mushrooms
3 Tbsp Bacon Grease
To Taste Salt, Pepper, garlic
1 tsp Parmesan Cheese
Instructions
Slice Mushrooms
Cook in bacon grease in skillet
Season with salt, pepper and garlic powder
Grate Parmesan cheese onto mushrooms