People are always looking for cheap, easy to make keto dishes.  I realize that sometimes I go over the top with crazy Sous Vide stuff or wrapping bacon with pork, then bacon, then more bacon, then stuffing with cheese.  But sometimes its nice just to whip something together real quick without all the fancy equipment. For this recipe, we're using a super cheap and keto friendly chicken cut, the chicken thighs! The spice comes from chili garlic sauce made by the same people who make Sriracha. This particular sauce has less carbs than the normal Sriracha but a similar flavor.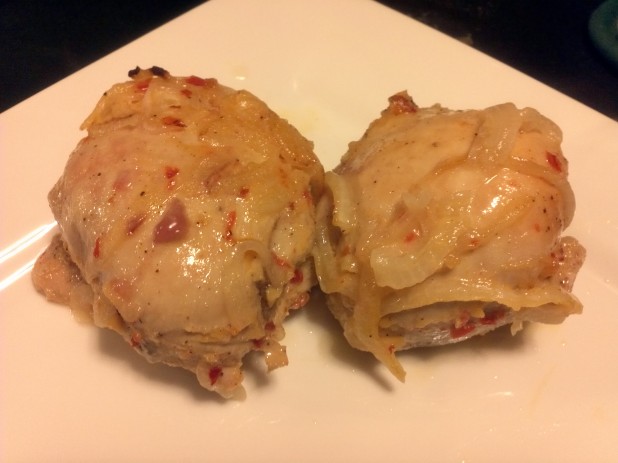 Here's the finished result, don't they look good?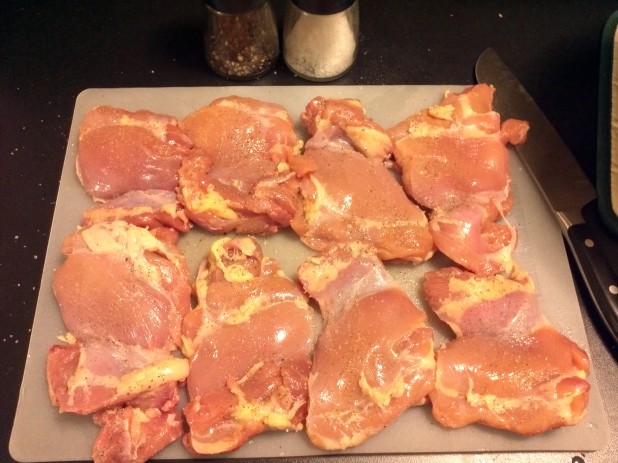 Start by applying salt and pepper to the front and back of the chicken thighs. I get my chicken thighs from BJ's and they come with 8 packs of four thighs each so you can use them for multiple recipes.  If you want to get even cheaper you can buy bone in / skin on thighs for about half the cost of these.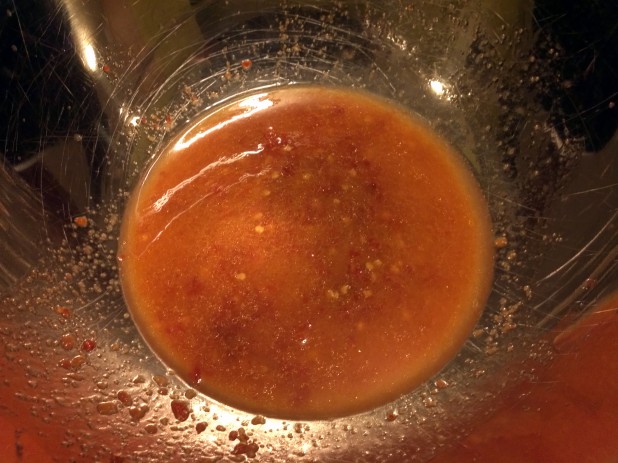 Next, assemble the sauce in a large mixing bowl.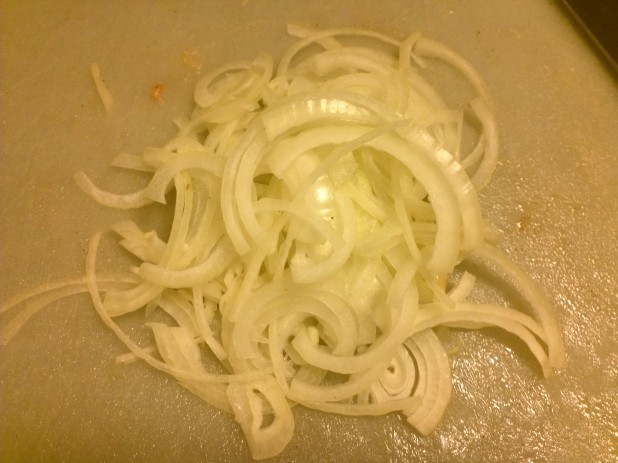 Now, take a small onion and slice it into strips.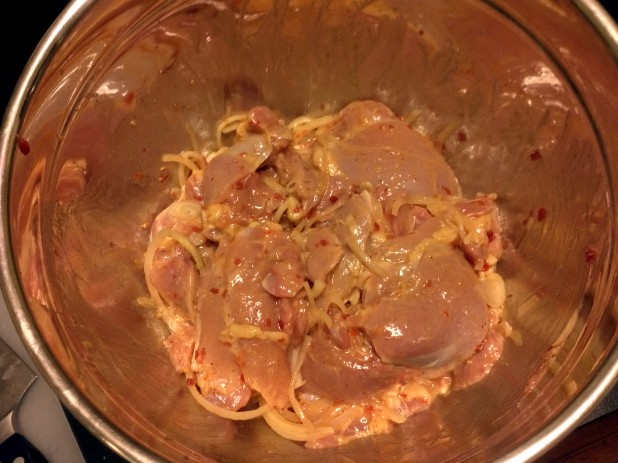 Throw all the ingredients into the bowl and mix it, coating them as well as possible.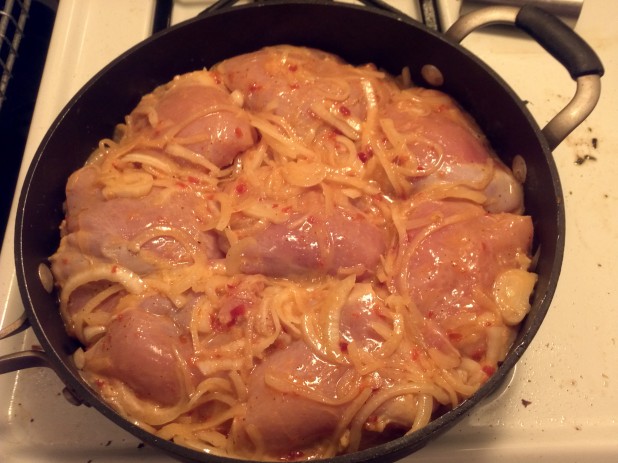 Finally, place the chicken thighs in an oven capable skillet.  Then pour the rest of the marinade and onions over the chicken.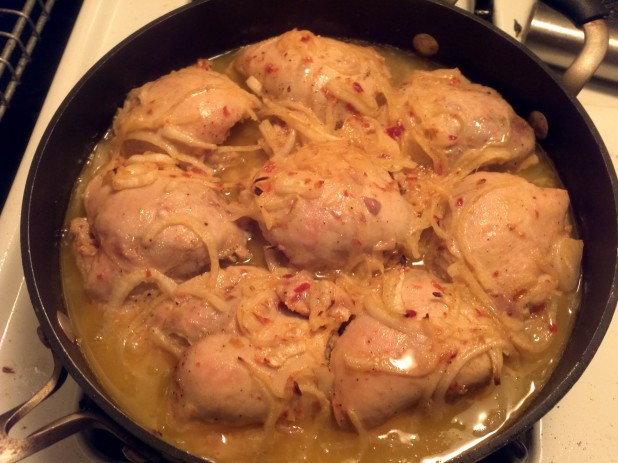 And its that easy! 35 minutes at 400 degrees and they're done.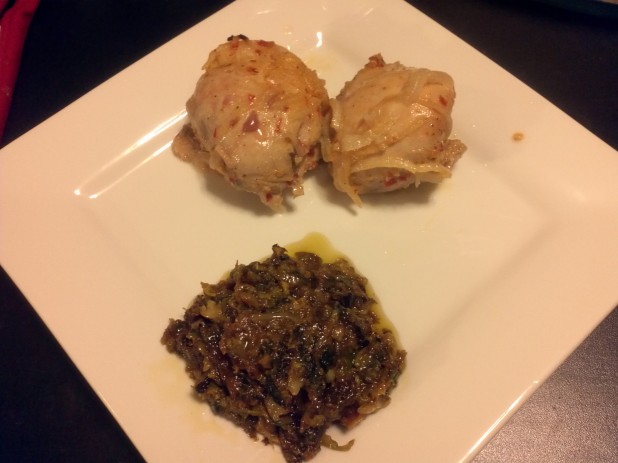 Here's the finished Spicy Chicken Thighs with some of the Chessy Brussels Sprouts!

Spicy Chicken Thighs
Nutrition Information
Serving size:

2 thighs

Calories:

281
Fat:

9

Carbohydrates:

5

Fiber:

1

Protein:

44
Prep time:
Cook time:
Total time:
Ingredients
8 Chicken Thighs (I used Boneless / Skinless but you can use either)
Salt and Pepper to taste
2 Tbsp Chili Garlic Sauce
3 Tbsp Lime Juice
1 Small Onion (124g)
Instructions
Salt and pepper the chicken thighs on both sides
Combine the lime juice and chili sauce in a large bowl
Add the onions and chicken to the bowl and mix
Transfer to an oven safe skillet and cook for 35 minutes at 400 degrees or until the internal temperature reaches 180 degrees