If you follow the blog you know that I like to make most of my meals ahead of time. I call this the 5day method and have a series of breakfast and lunch options that I make on Sunday for the work week. For breakfast I always alternate between making a breakfast casserole or breakfast muffins. Now, don't get me wrong, I love these recipes but they can get a bit old. Today I wanted to try something new so I pan fried some steak in my cast iron skillet and created steak and eggs for the week 🙂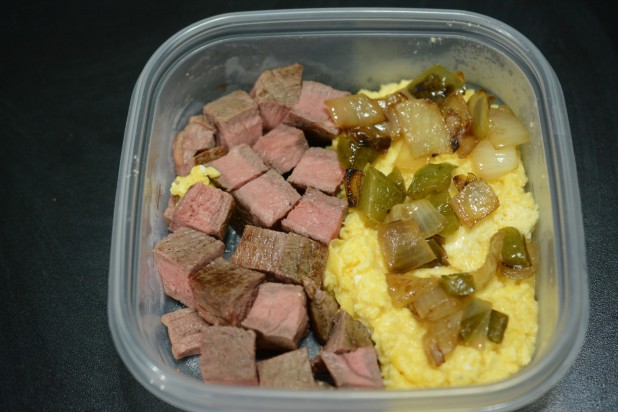 It turned out really well!  The cubes of steak were a perfect medium and it all fit in a nice, microwaveable container.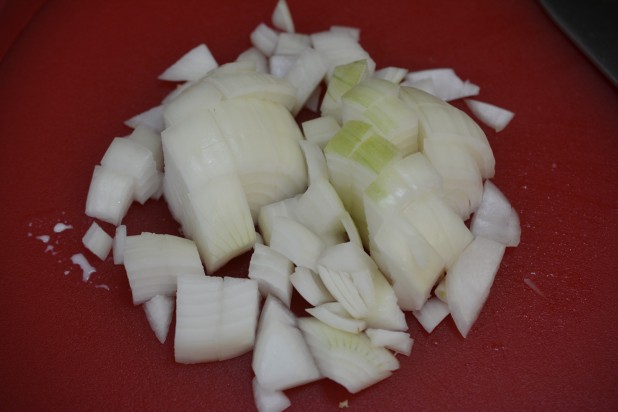 This recipe started by prepping the vegetables.  First I rough chopped the onions.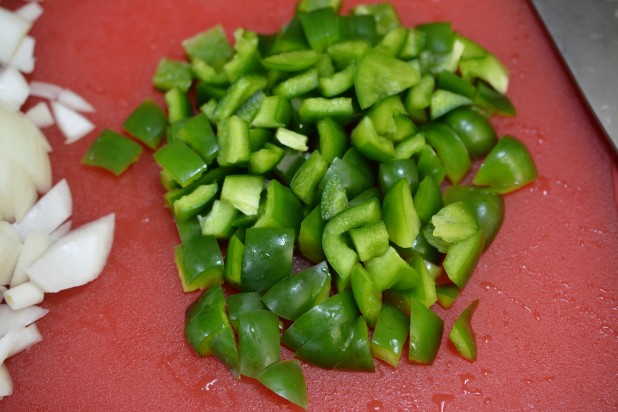 Then I chopped up a green pepper.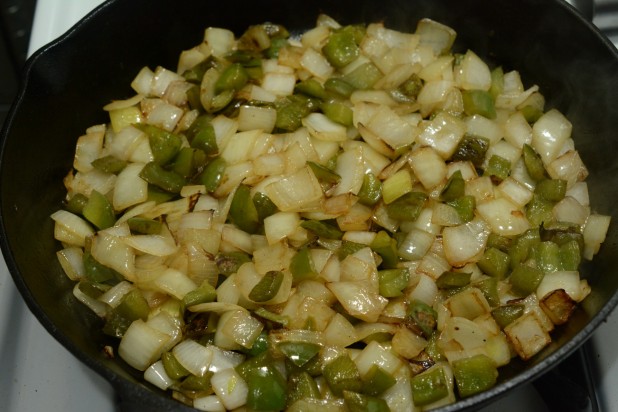 After getting the vegetables ready, heat up some bacon grease in your cast iron skillet. Get it nice and hot and then fry the onions until translucent.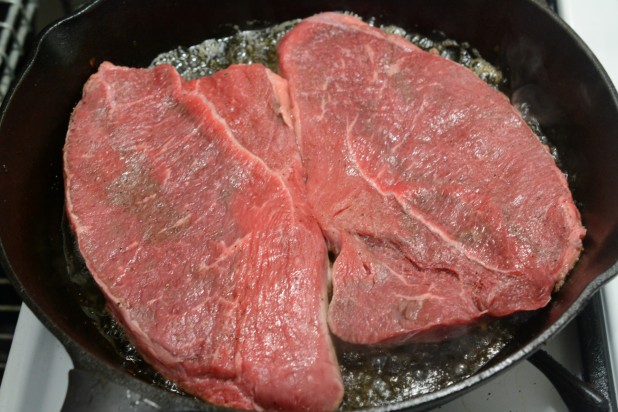 After the vegetables are done, time to cook the steak!  I used Beef Chuck Shoulder which was on sale at BJ's.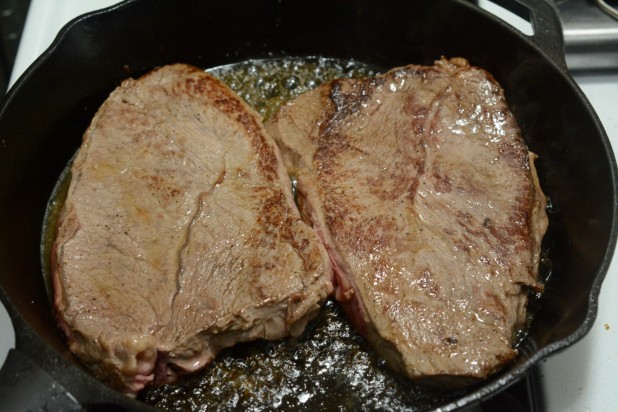 For this steak, I cooked it for three minutes on high and then flipped it and cooked it for three more minutes.  Keep in mind that you'll be microwaving this when you eat it in the morning so you can err on the rare side.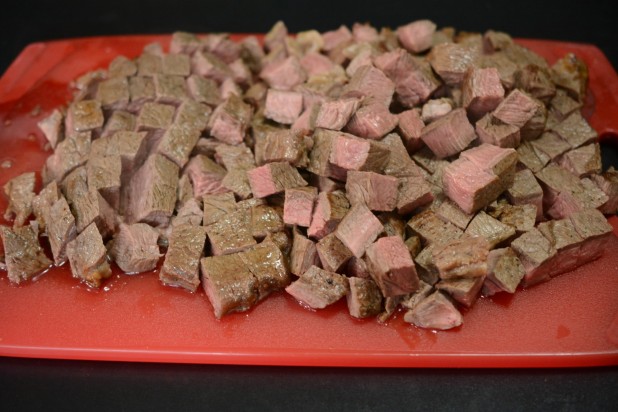 Here's all the steak cut up and ready for distribution!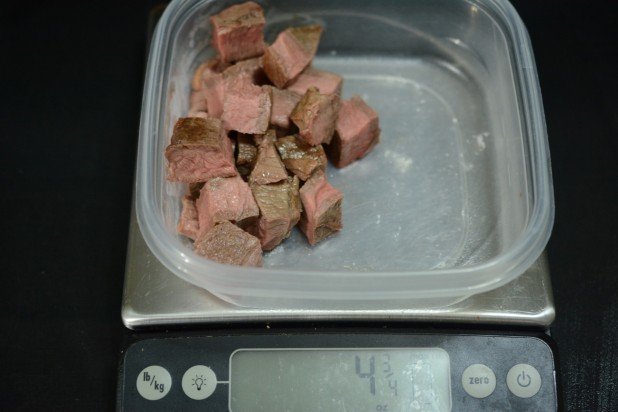 I knew how much steak I had to begin with so I divided it into 10 portions for the week.  It came out to a little less than 5 oz per serving. I like using my kitchen scale when making breakfast to make sure the portions are even.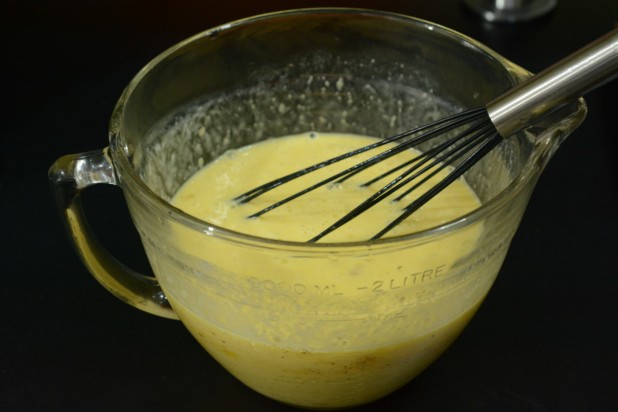 Now that the steak is done, its time to make the eggs.  I combined the eggs, cream, and spices into a large bowl and whisked it.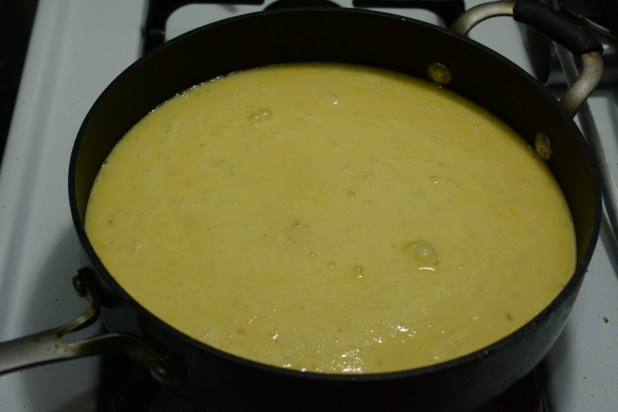 Then I used a large non stick skillet to scramble the eggs.  I start by letting them set a little bit for maybe a minute or two.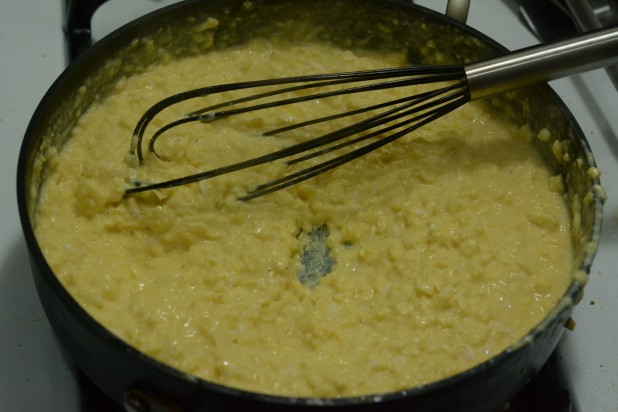 Then once they start to set, I whisk them.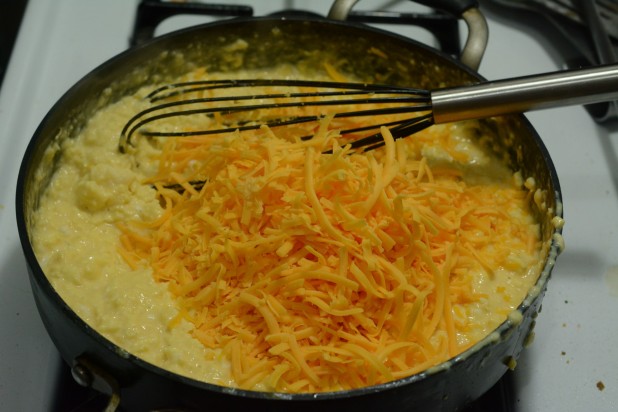 Once they are relatively close to done but still a little liquidy, I add in the cheese.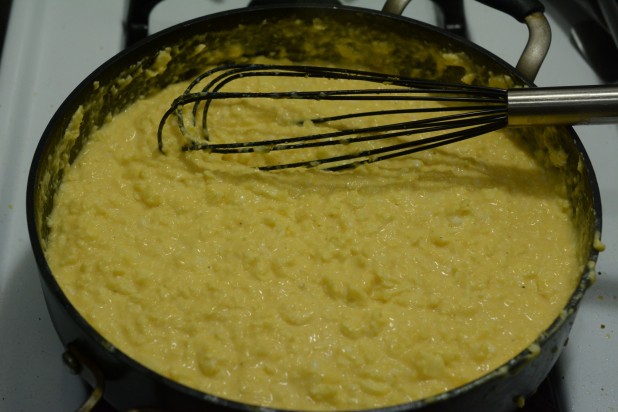 Then whisk some more.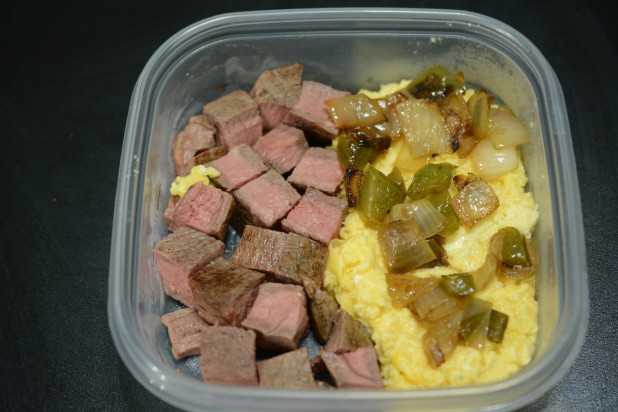 Overall it was a nice alternative to my standard breakfast casserole / muffin combo. I don't think i could eat this for a month straight but its nice to have options.

Steak and Eggs
Nutrition Information
Serving size:

362 g

Calories:

506
Fat:

51

Carbohydrates:

4

Fiber:

1

Protein:

45
Prep time:
Cook time:
Total time: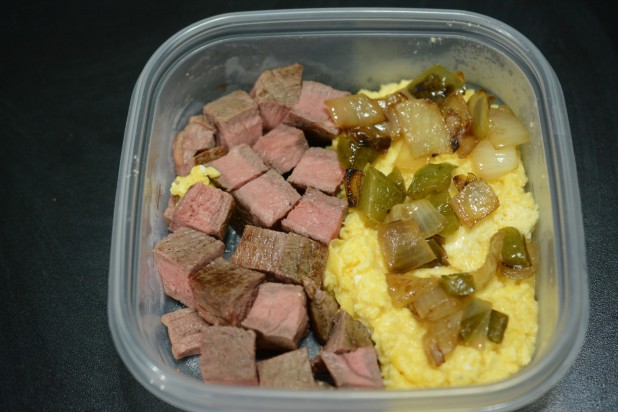 Ingredients
1 Onion (270 g)
1 Pepper (180 g)
4 Lbs Beef Chuck Shoulder
15 Eggs
120 g Heavy Cream
5 Oz Cheddar Cheese
Salt, Pepper, Onion Powder, Garlic Powder to taste
Instructions
Dice up the peppers and onions
Fry the peppers and onions until translucent and set aside
Cook the steak on high for 6 minutes or until desired internal temperature has been reached, flip half way
Let steak rest while cooking eggs
Combine eggs, cream, and spices in a large bowl
Cook in a non-stick pan, whisking occasionally until they are no longer runny
Add cheese and whisk some more
Combine all the ingredients in a resealable container for breakfast!