I've never really been big into soups but I've been wanting to use my immersion blender more. It always seemed cool to stick the blender into a pot and mix up a soup.  I underestimated how good soup could be and this one turned out really well.  It can be a great side or even become the whole meal!
Start with a whole head of cauliflower.  Rinse it off and cut it into chunks.  The green stuff all gets thrown away.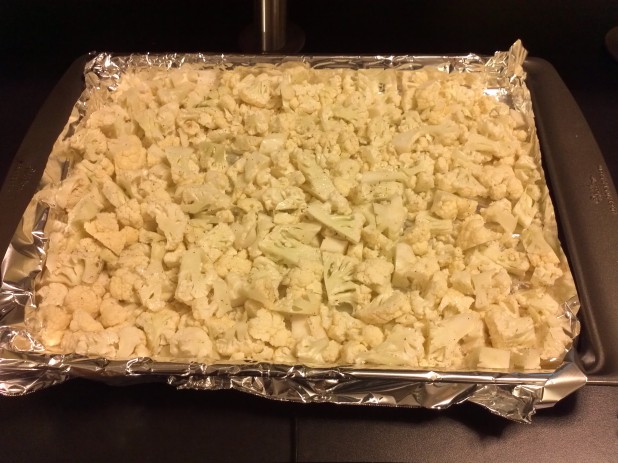 To cook the cauliflower, I lined a pan with foil and placed it all in there.  Then I drizzled it with olive oil and added salt and pepper.  I then mixed it all around to spread out the spices and olive oil. This then went in the oven to cook.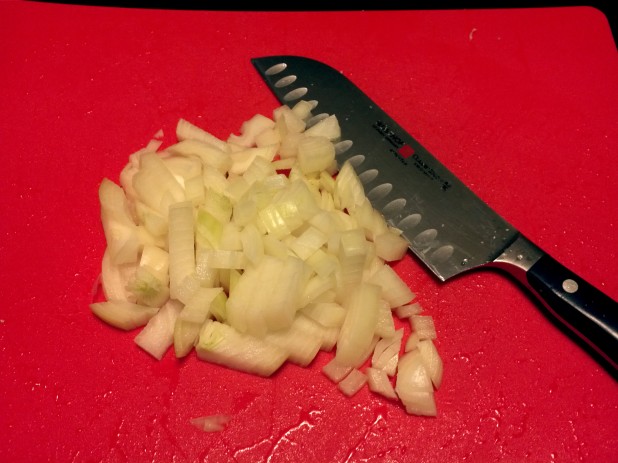 Next, dice a medium onion.  It will all get blended anyway so the size and shape of the cuts are not too important.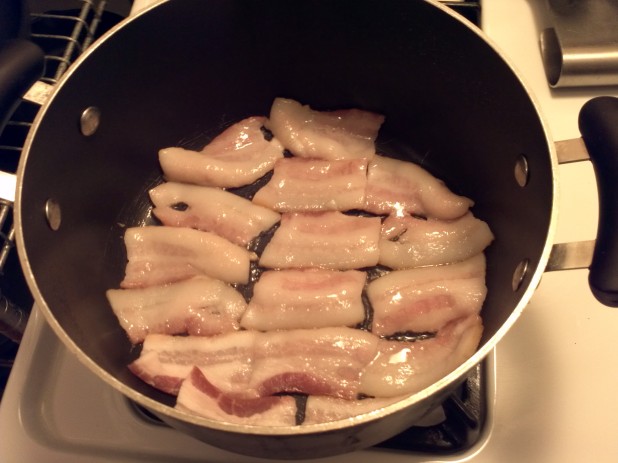 Now for the bacon!  I cooked the bacon in a pot because I only wanted to use one dish for the whole meal. I chopped them up a little bit so it would fit easier.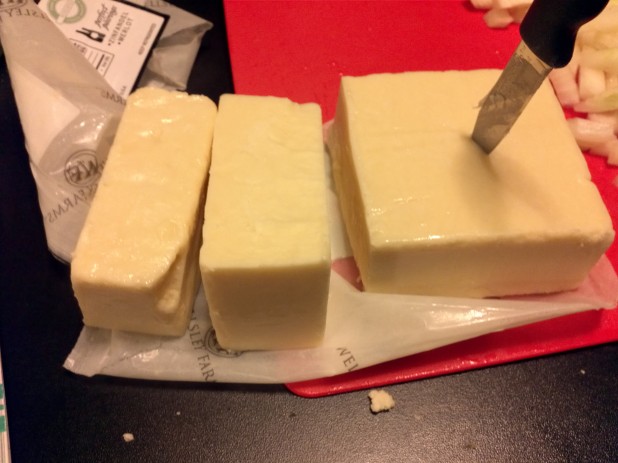 While the bacon is cooking, we can work on the cheese.  This recipe is best with an aged cheddar.  Here I used 3 year aged cheddar.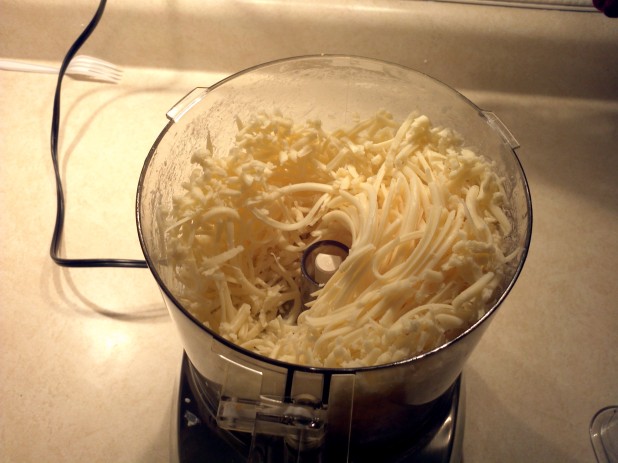 Shred the cheddar using a food processor.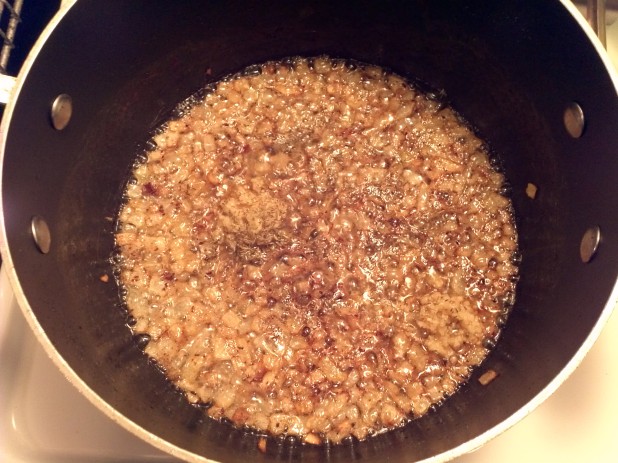 When the bacon is done, remove it from the pan and keep the bacon grease intact.  Then throw the onions in and cook them until translucent.  Once the onions are done, throw in the garlic and thyme and cook for a minute or so more.  You don't want to burn the garlic.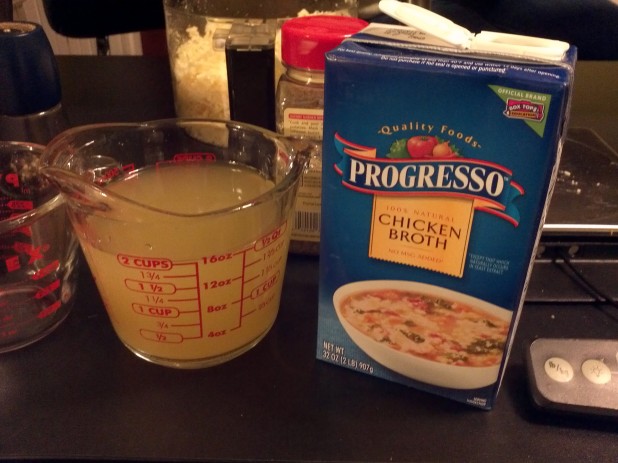 Now time for the chicken broth!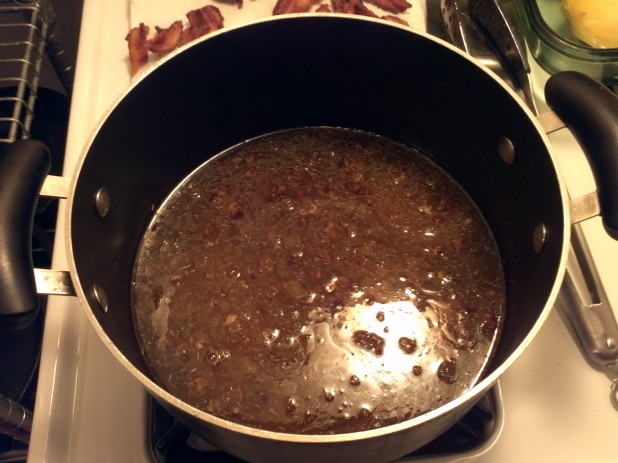 Add the chicken broth to the onion, garlic and thyme mixture and deglaze the pan.  Bring the liquid to a boil.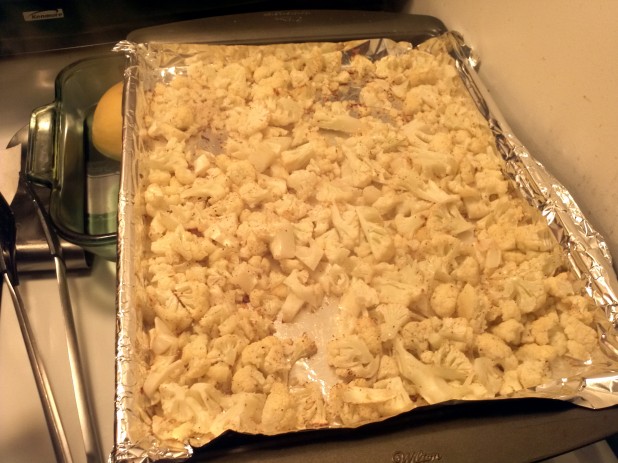 At this point, the cauliflower should be properly roasted and starting to brown on the edges.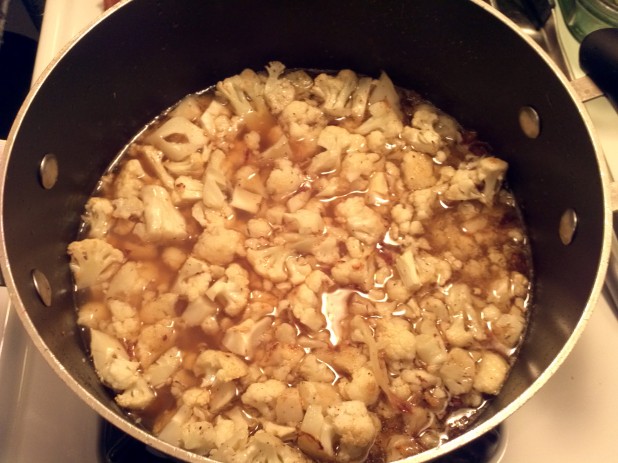 Throw the cauliflower into the liquid, cover, and simmer for 20 minutes.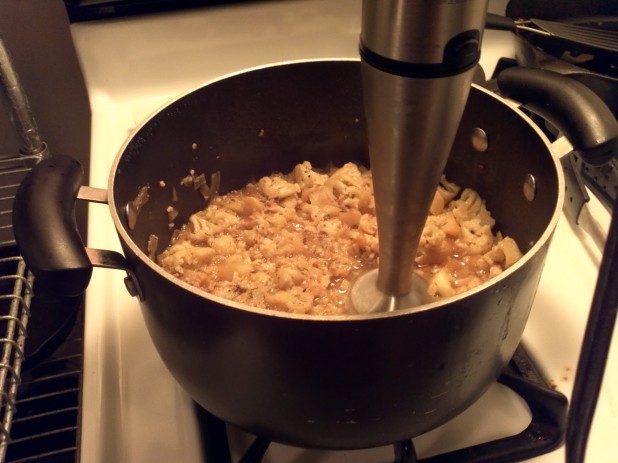 Now comes the fun part!  After the cauliflower has been simmering, get out your immersion blender and start blending!  You basically just stick it in there and hit the button!  At first you might need to pull it all the way out and push it on top of the cauliflower to break it up.  However, once it gets started it will blend it almost automatically.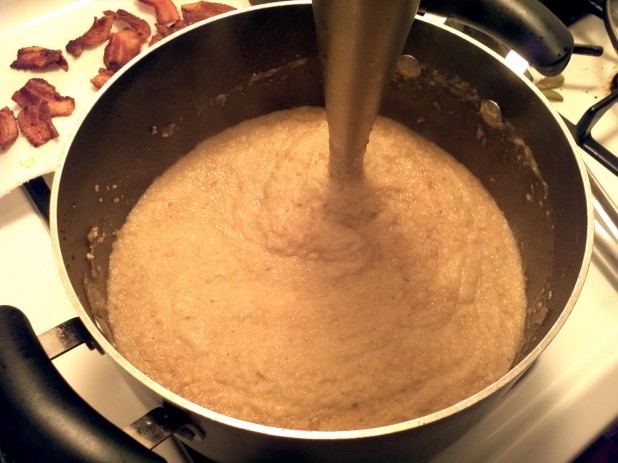 Here's the fully blended cauliflower.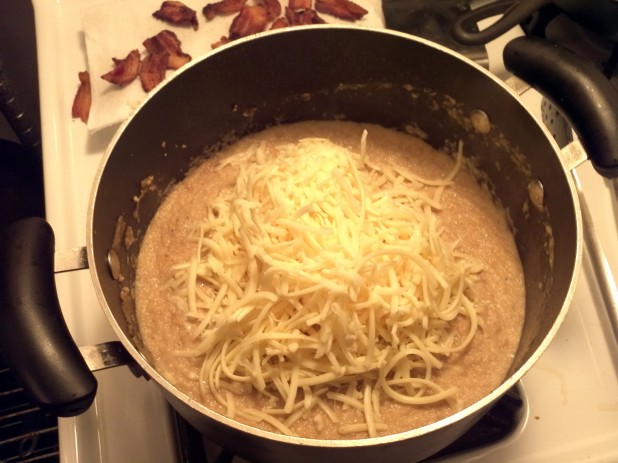 Next, throw the cheese in there and blend again!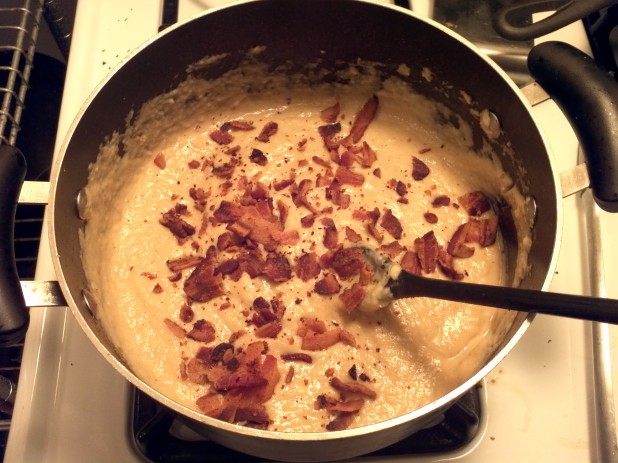 After the cheese, crumble the bacon and mix with a spoon.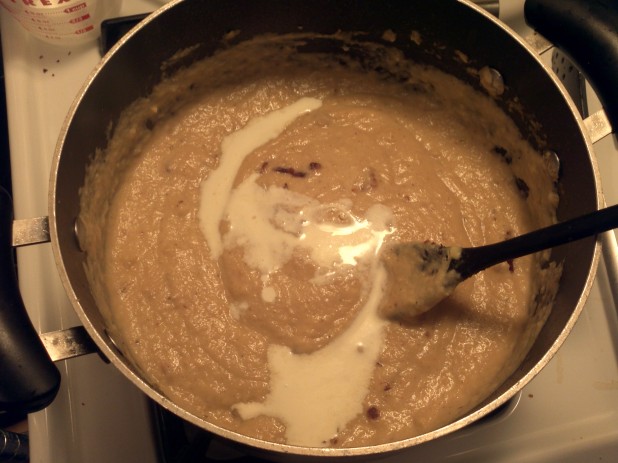 Then add cream.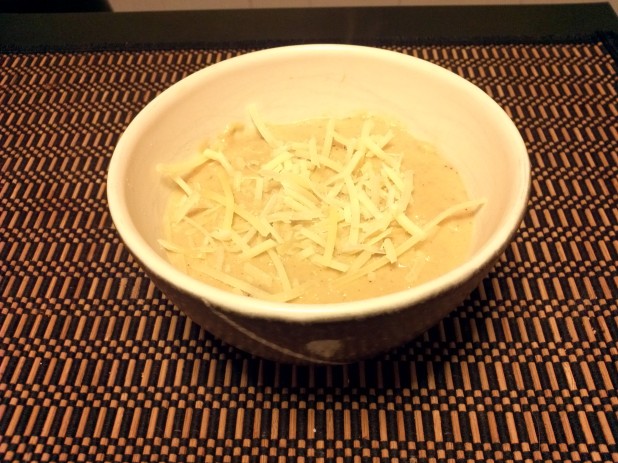 That's it!  Optionally you can add some shredded Parmesan on the top.

Bacon Cheddar Cauliflower Soup
Nutrition Information
Serving size:

225 g (1/6th)

Calories:

337
Fat:

25

Carbohydrates:

11

Fiber:

4

Protein:

18
Prep time:
Cook time:
Total time:
Ingredients
1 Cauliflower Head (1.016 kg)
2 Tbsp Olive Oil
1 Medium Onion (169 g)
4 Slices Bacon
12 Oz. Aged Cheddar
1 tsp Ground Thyme
3 Cups Chicken Broth
¼ Cup Heavy Cream
1 Oz Parmesan Cheese
1 Tbsp Minced Garlic
Instructions
Dice up the cauliflower, place it on a foil lined sheet, and drizzle with olive oil
Salt and pepper the cauliflower and bacon at 375 degrees for 35 minutes
Cook the bacon until crisp, ideally use a large pot that can fit the soup
Dice a medium onion and fry it in the bacon grease
Once the onion is done, add in the garlic and thyme and cook for 30 seconds to a minute
Add the Chicken Broth and cauliflower, then simmer covered for 20 minutes
While the cauliflower is simmering, shred some aged (ideally 3+ years) cheddar
Using an immersion blender, blend the cauliflower into a soup
Add the cheese and blend more
Add the bacon and cream and mix together with a spoon