Bacon Basket Weave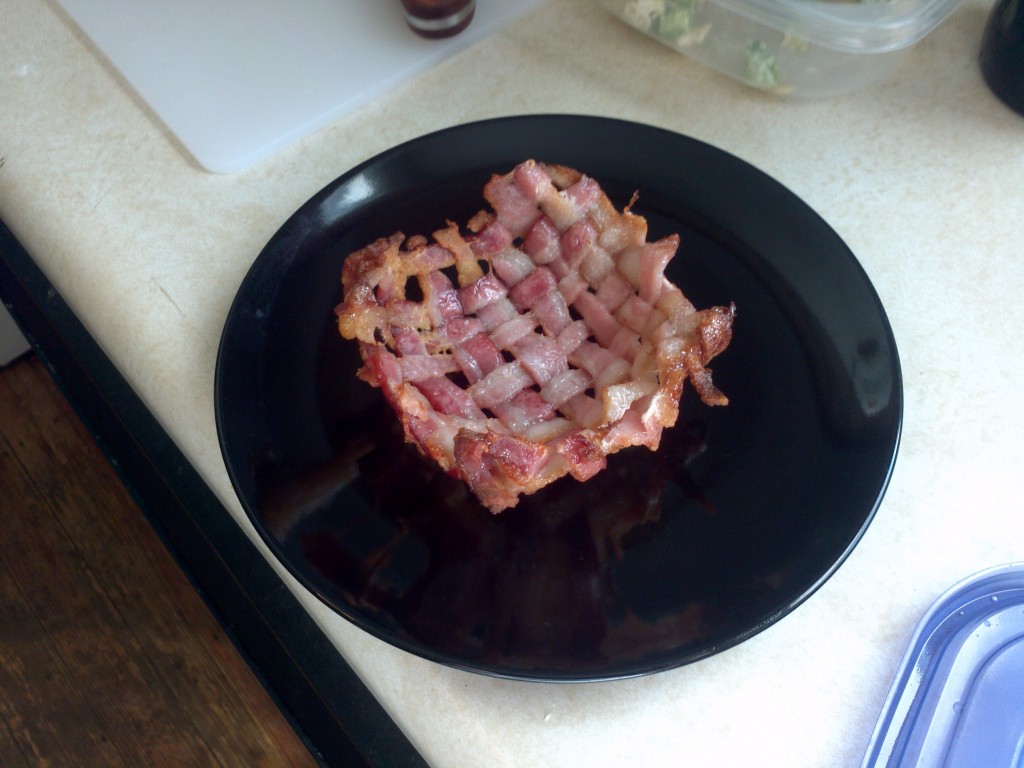 Slice the bacon in three pieces lengthwise with a sharp knife.
Cut all the pieces in half.
Separate the bacon pieces and lay half of them out parallel to each other
Fold every other piece back and put a new piece down.
Repeat until all pieces are used.
Take a cup, cover it in foil, and place the weave on top of it.
Cook for 17 minutes at 450 degrees.
Broil for 3 minutes.
Your done!