Low Carb Strawberry Cheesecake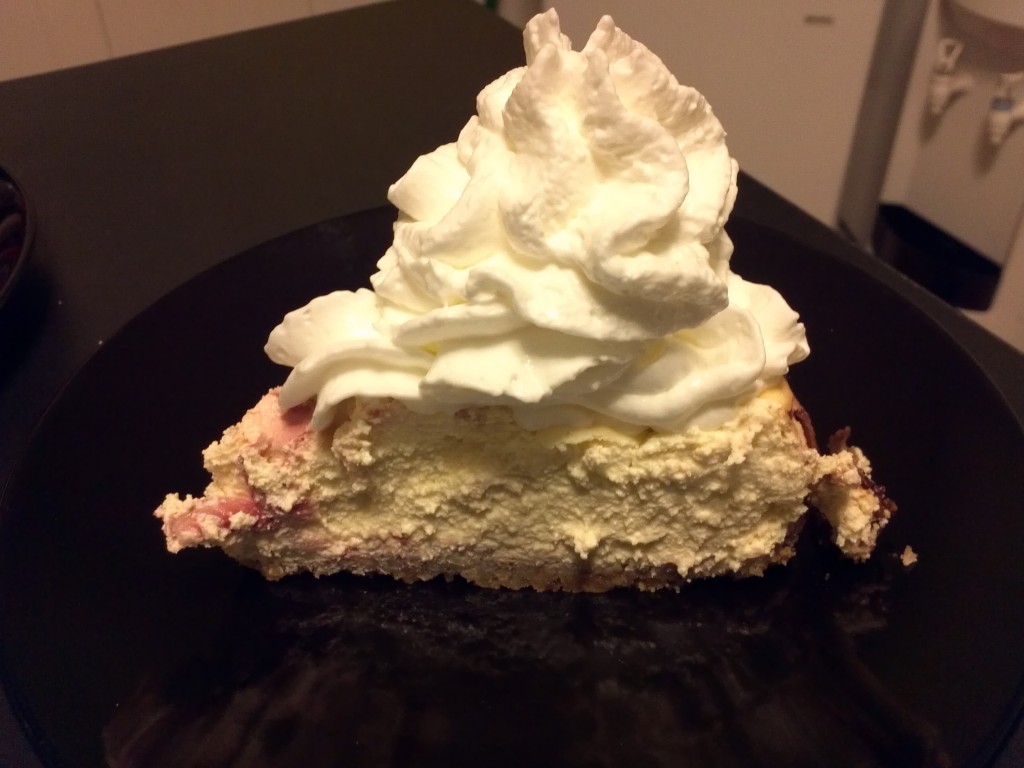 Crust:
¾ Cup Pecans (84g)
¾ Cup Almond Flour
4 Tbsp Butter
2 Tbsp Splenda
Filling:
1½ lbs Cream Cheese
4 Eggs
½ Tbsp Liquid Vanilla
½ Tbsp Lemon Juice
½ tsp EZ-Sweetz (Equivalent to 1 cup sugar, if splenda, use 1 cup)
¼ Cup Sour Cream
9 Strawberries
Preheat the oven to 400 degrees
Crush the pecans
In a small saucepan, melt 4T butter and then add pecans, splenda and almond flour
Mix the crust in the saucepan for several minutes until combined
Grease a 9" springform pan and line the bottom with the crust
Cook for 7 minutes at 400 or until it just starts to brown
For the filling, combine all the room temperature ingredients in a stand mixer and mix well
If desired, slice strawberries and line the side of the crust
Add filling on top of the crust / strawberries
Optionally top the cheesecake with strawberries
Put the cheesecake in the oven at 400 degrees but drop it to 250 as soon as you put it in
Cook for 60-90 minutes or until the cheesecake has set.
Let cool, then store in the refrigerator, serve cold with whip cream optional!
You could easily serve this as 1/16th sizes as well. It makes a lot of cheesecake!
Serving size:
⅛th
Calories:
535
Fat:
49
Carbohydrates:
9
Fiber:
2
Protein:
13
Recipe by
Caveman Keto
at https://cavemanketo.com/low-carb-strawberry-cheesecake/