Pizza is a mainstay for people on the SAD (Standard American Diet).  Its fast, tasty, and horribly bad for you. Luckily, I've found a way to use the almond buns to create a perfect pizza crust.  I've made pizza like objects like the meatza in the past but its not the same as an actual slice. One time I even made pizza using almond buns but it was not quite family size. This time, I was able to reproduce an actual, full size pizza using almond buns.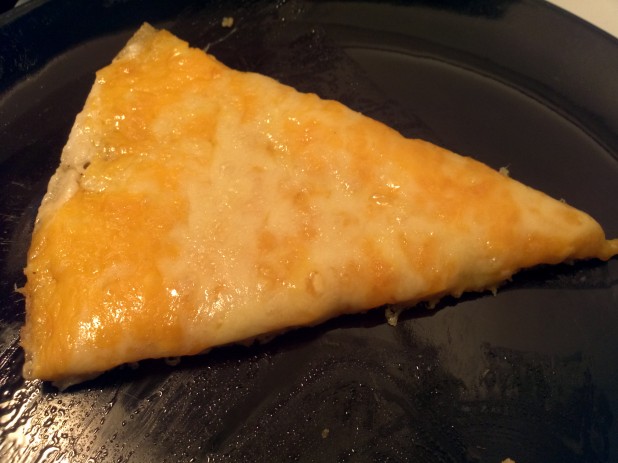 The finished product looked just like a pizza slice!  I decided to make this one just cheese but obviously you could add any toppings you like.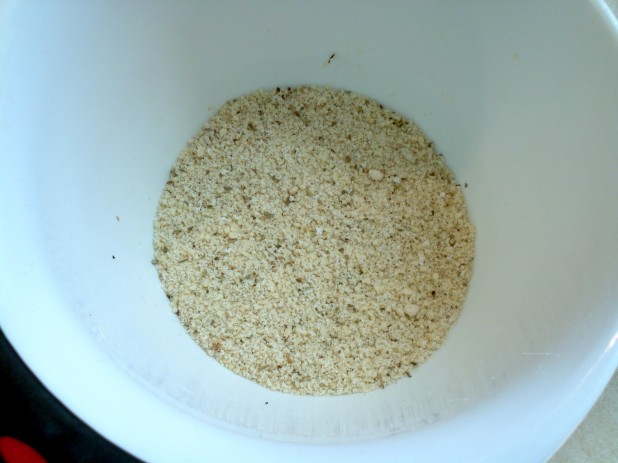 The first step is to make the crust. The recipe is the same as for the original almond buns except I have added oregano, thyme and garlic to flavor the crust.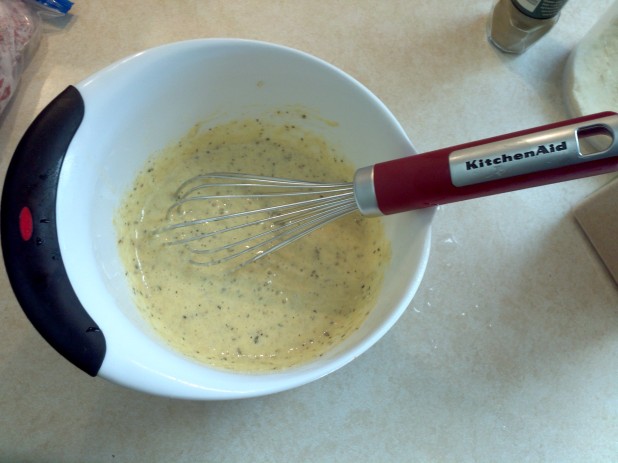 The liquid batter should look like this.  Make sure that the eggs are warm and the butter is hot when you mix it.  You want the batter to be easy to spread.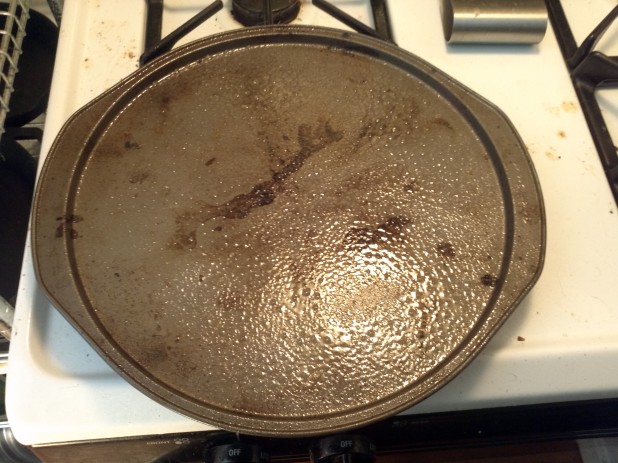 Start with a well greased 12″ pizza pan and preheat the oven to 350.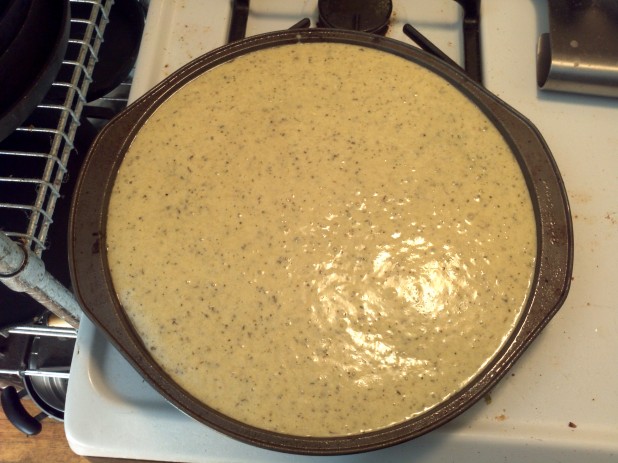 Here is the pizza crust in the pan.  If you use a larger pan than 12″, make sure to increase the recipe size.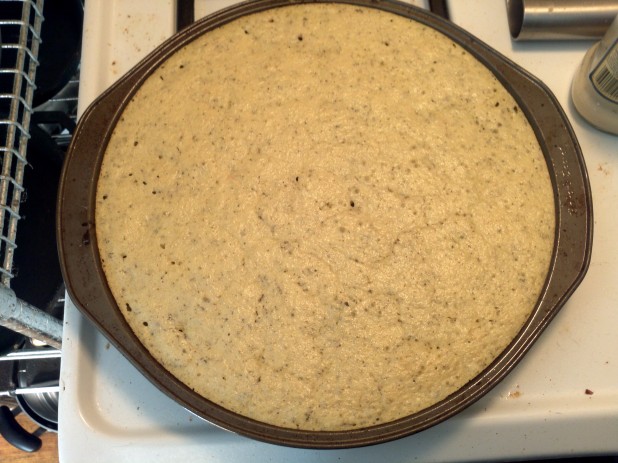 Precook the crust until it starts to brown on the edges.  This should be around 7 minutes but since it is so thin, you could watch it after 5 minutes.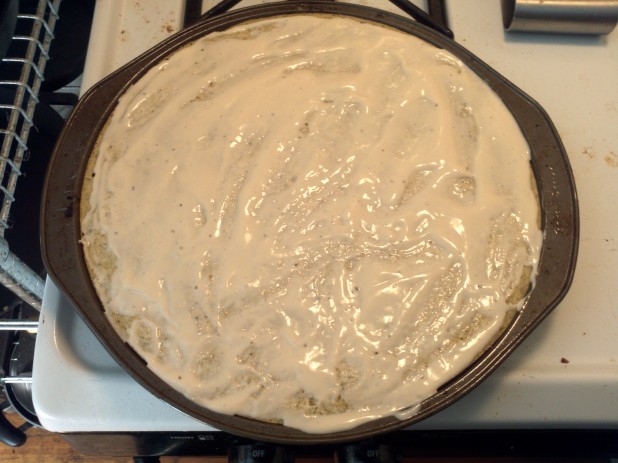 Next apply the pizza sauce.  I decided to make a white pizza and used Alfredo sauce.
Now add the cheese.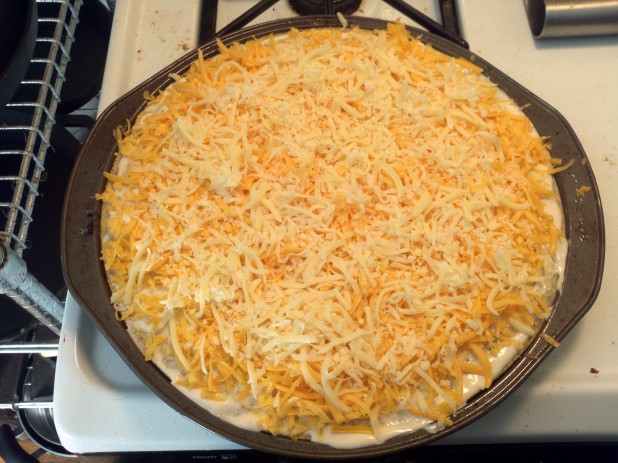 And more cheese.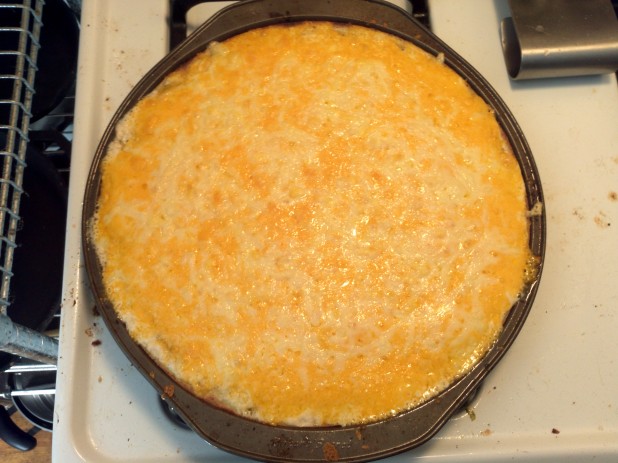 Broil the pizza for 2-3 minutes or until the cheese starts to bubble.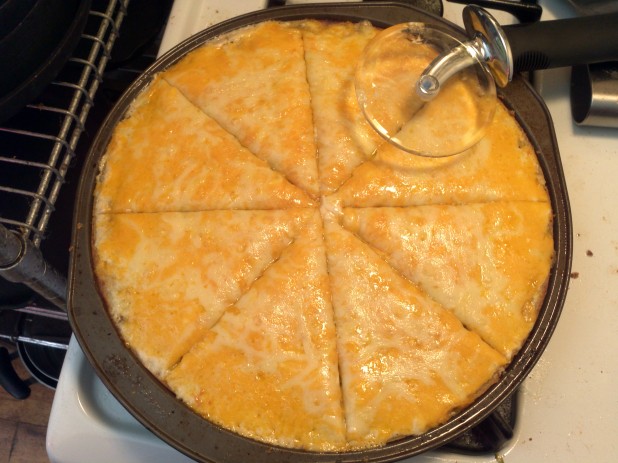 And there you have it! Cut up the pizza with a nonstick pizza wheel and you're good to go.

Holy Grail: Almond Bun Pizza
Nutrition Information
Serving size:

2

Calories:

462
Fat:

43

Carbohydrates:

6

Fiber:

5

Protein:

16
Prep time:
Cook time:
Total time: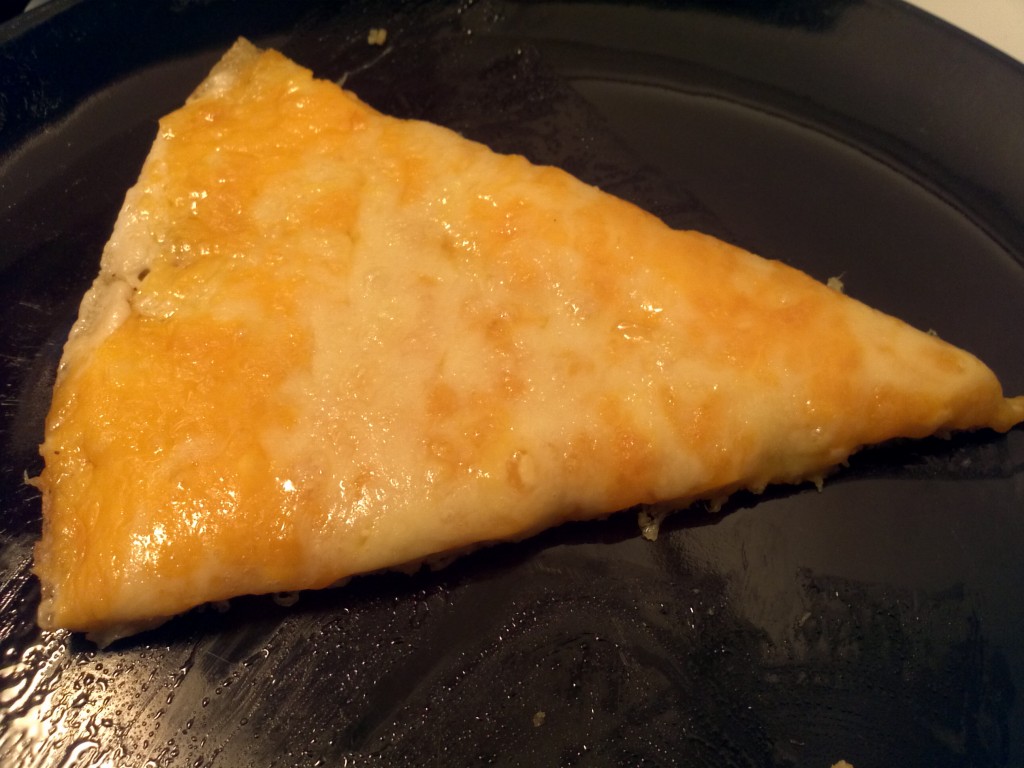 Ingredients
¾ Cup Almond Meal
5 Tbsp Butter
1.5 tsp Baking Powder
1.5 tsp Splenda
½ tsp Oregano
¼ tsp Thyme
½ tsp Garlic Powder
122 g (1/2 Cup) Alfredo sauce
4 oz Cheddar
2 oz Jarhlsberg
2 Eggs
Instructions
Combine the dry ingredients and mix well
Make sure the eggs are warm by placing them in hot water before use
Add eggs to dry ingredients
Melt butter then add to the mixture
Spray pam on pizza pan and spread mixture to pizza pan
Cook at 350 degrees for 7 minutes
Apply Alfredo sauce to pizza
Add cheese to pizza and any other toppings
Broil for 2 minutes