I'm always looking for new meals that make lunch for the week. I normally end up punting and making either Mexican Spinach Casserole or Cheesy Chicken Casserole. This week I wanted to try something different. Pork Chops were on sale at BJs so I thought I'd bake up a ton of pork chops and serve it with a side of Spinach Crap! This is my latest in a long line of recipes I tag with 5-day indicating you can make them on Sunday and have lunch for the week!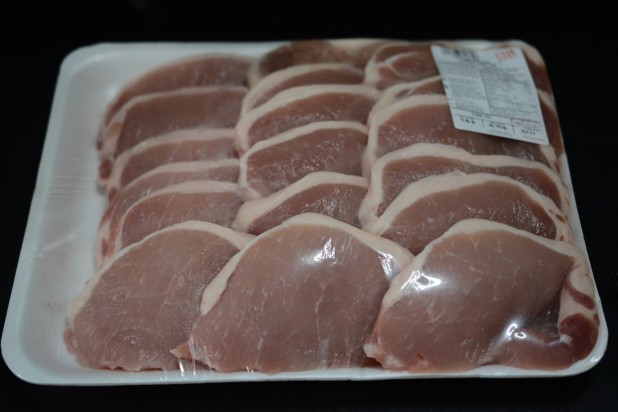 Here's the pork chops. Nothing fancy, just regular, sliced pork.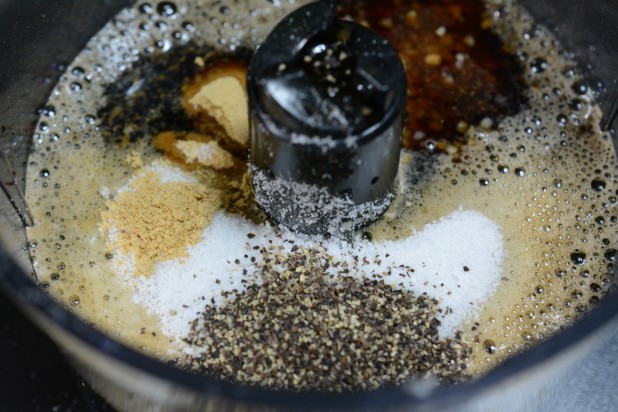 This recipe starts by making the marinade.  Add all of the ingredients except for the pork into the mini food processor.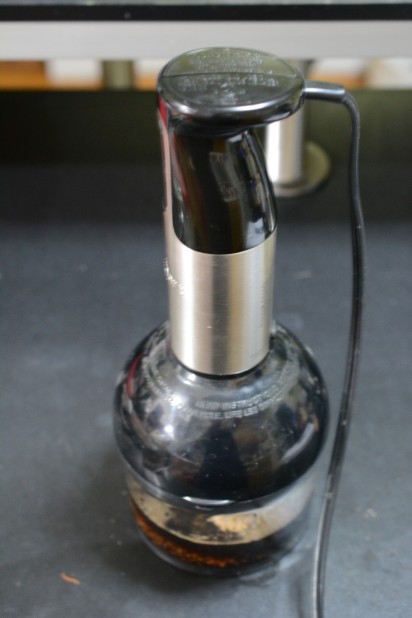 Next, pulse the mixture for a few seconds using your immersion blender.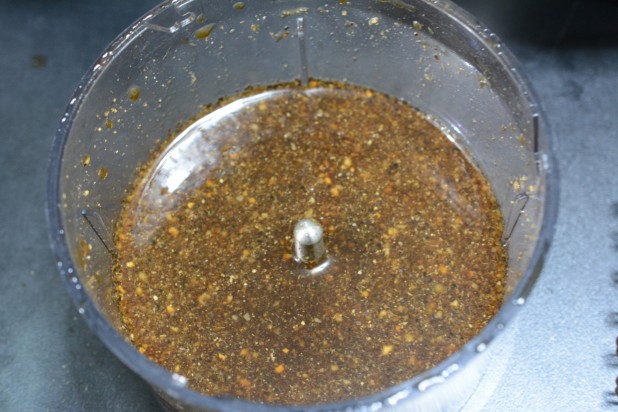 When you're done, it should look like this.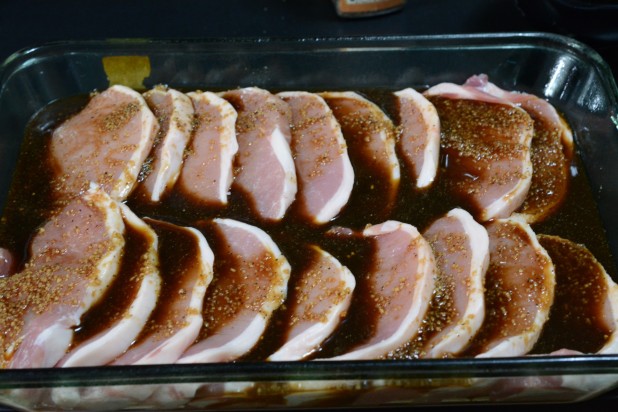 Next, place all of the pork chops in a large baking dish and coat with the marinade.  Cook for 60 minutes at 350 degrees, flipping the pork chops half way through.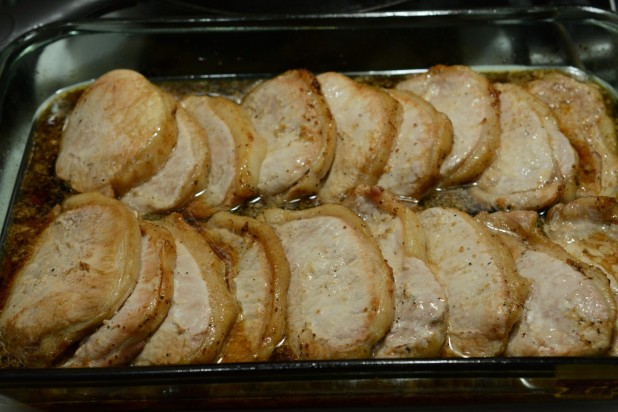 Here's the finished pork chops!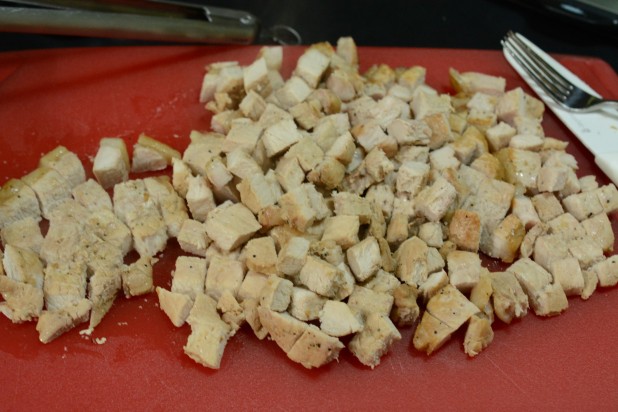 Since I'm going to be eating this for lunch, I chopped the pork chops up into bite sized portions.  This way I didn't have to bring a knife.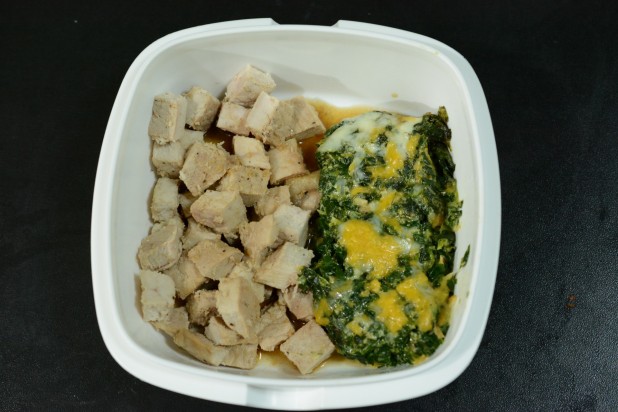 When eating pork chops on keto, keep in mind that they are pretty lean.  Make sure to pair them with something fatty.  In this case, I made a round of Spinach Crap and combined it with the pork for lunch!

Marinated Pork Chops
Nutrition Information
Serving size:

1/10th

Calories:

323
Fat:

14

Carbohydrates:

1

Fiber:

0

Protein:

46
Prep time:
Cook time:
Total time: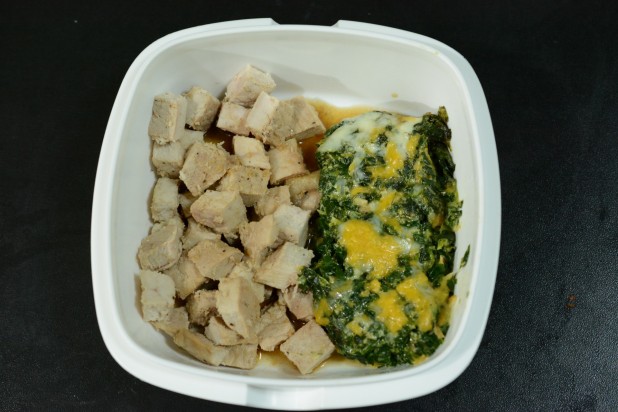 Ingredients
18 Pork Chops (4.46lbs)
4 Tablespoons Soy Sauce
½ Cup Apple Cider Vinegar
½ Cup Splenda
½ tsp Pepper
½ tsp Ginger
Instructions
Start by adding all of the ingredients other than the pork chops to a food processor
Mix the marinade
Place all of the pork chops in a greased pan and pour the marinade over it
Cook for 60 minutes at 350 degrees, flipping after 30 minutes
Chop up the pork chops into bite sized pieces and divide equally into 10 lunch servings
Notes
Pork is very lean so pair with a fatty side to balance out the meal.
Cuisinart Immersion Blender
The Immersion Blender is another one of those items I thought would be completely worthless when I first got it. I knew you could make soups with it but I never imagined that you could whip up a chocolate mousse or even use its mini food processor to make homemade dressing!
4.8 Quart Casserole Dish
Great for cooking those gigantic, week long casseroles! I call them 5day meals on the website. Normal casserole dishes are 10×13 but this one is gigantic and can easily be divided into ten portions.
Glasslock Lunch Containers
The easiest way to conquer keto is to premake your lunches. I used to use Ikea 365+ containers but they started to leak after a while. These glasslock containers are by far the nicest I've ever seen.