The recipe I was most looking forward to was a Coffee Smoothie! I've never tried to formulate a low carb blended ice drink at a coffee shop because I was always afraid of what they put in those things. I've tried making a Coffee Smoothie before with my old blender but I always was left with chunks of ice or a blended mess that's half liquid. Now that I've got my trust Vitamix I knew I could bang one out of the park!  Read on for the recipe and also check out my  Low Carb Smoothies section for more great blended beverages!!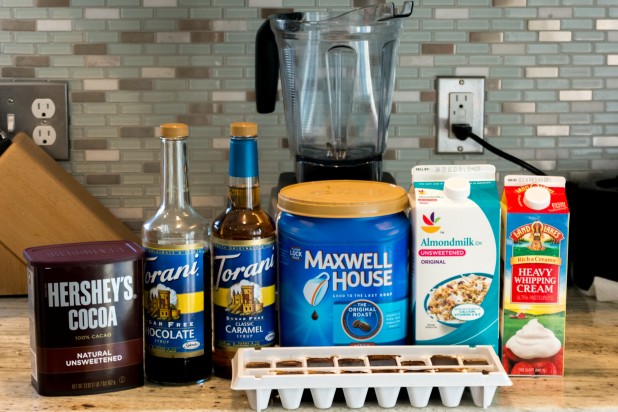 I really threw everything but the kitchen sink at this one but luckily other than the cream its all near zero calories. I used some Torani Sugar Free Syrups for both the sweetening and the flavoring for this smoothie. I actually used two different types of coffee.  I did some double strength coffee ice cubes and some regular cold coffee.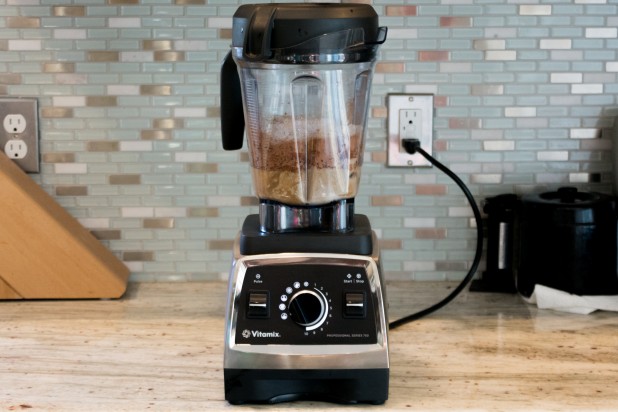 Start by layering the ingredients into the Vitamix. You want the liquids to go on the bottom, then the powders or semi solids followed by the ice.  The liquids make it so that when the blending starts there isn't an air gap and its more likely to blend. I've found that you generally you want an equal portion of liquid to ice for the recipe to blend well.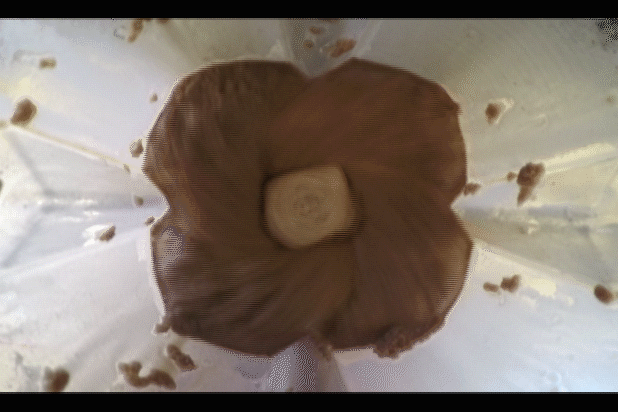 Speaking of blending, here's a GIF of the Coffee Smoothie during the blending process.  Isn't it cool how it forms the ripple pattern while blending?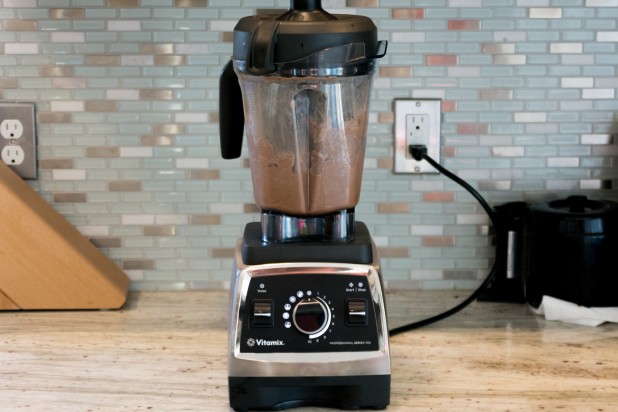 Now the recipe is ready for serving! I did use the taper to make sure all the ingredients made it into the blades.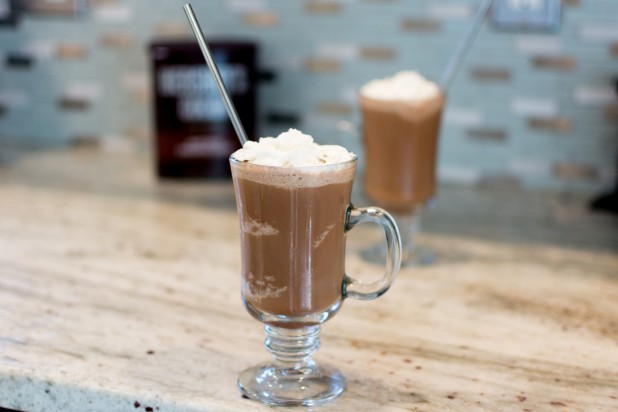 Mmm! This turned out amazing!

Coffee Smoothie
Nutrition Information
Serving size:

16 Oz

Calories:

216
Fat:

22g

Carbohydrates:

6g

Fiber:

2g

Protein:

3g
Prep time:
Cook time:
Total time: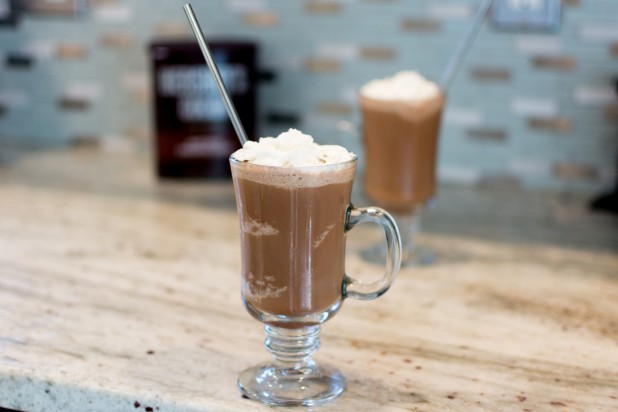 Ingredients
6 Oz Cold Coffee
4 Oz Heavy Cream
4 Oz Unsweetened Almond Milk
1 Oz Torani Sugar Free Chocolate Syrup
1 Oz Torani Sugar Free Caramel Syrup
2 Tbsp Unsweetened Cocoa
16 Oz by weight Ice (Cold ice or frozen coffee, I used 6 Oz Coffee Cubes and 10 Oz Ice Cubes)
Instructions
Add the liquids to the blender, then the powder and then the ice
Use the smoothie setting on the Vitamix with the tamper attachment to push the mix towards the blades
Vitamix Pro 750
This is the crème de la crème of blenders. I know what you're thinking, why would I possibly need this? What could I make? Wonder no more! Check out all the Vitamix Recipes where you can make low carb smoothies, soups, nut butters, keto desserts and more!
Torani Sugar Free Syrup
Sugar Free Syrups are great if you want to create a special keto cocktail or spice up your coffee. Since these things are so specific, they are rarely found in stores and have to be bought online.
Metal Spoon Straws
You know those straws they always had for slurpies at 7-11? Relive your childhood with these metal, washable equivalents. Adds extra flair to drinks and adds a practical touch for Low Carb Smoothies!!