Obviously I am obsessed with making a decent breakfast sandwich. I've accepted that Oopsie's suck.  They are still a useful tool to have around but in terms of holding a sandwich in your hands, it doesn't cut it.  Enter contender number 2, the famous "minute muffin"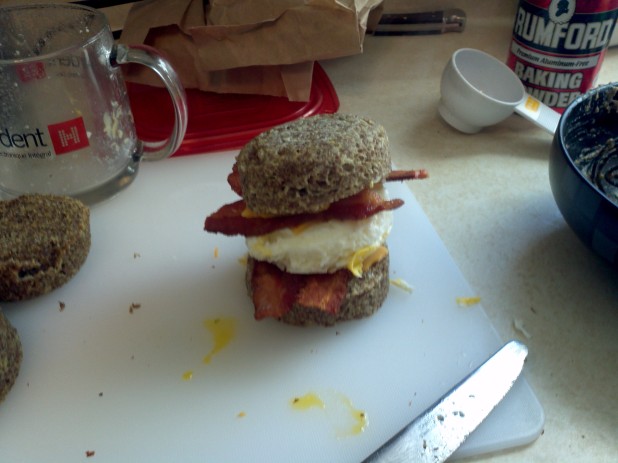 Here is the finished product in the form of a sandwich, lets see how its made.
Steps: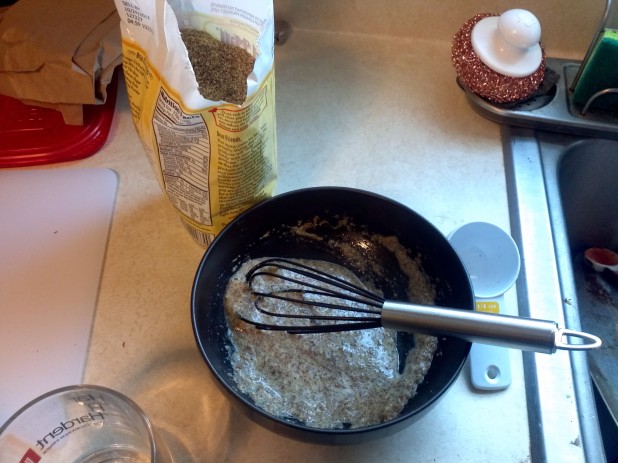 One main advantage of this recipe is its dead simple.  No whipping, checking for stiff peaks, etc.  Just mix the stuff in a bowl.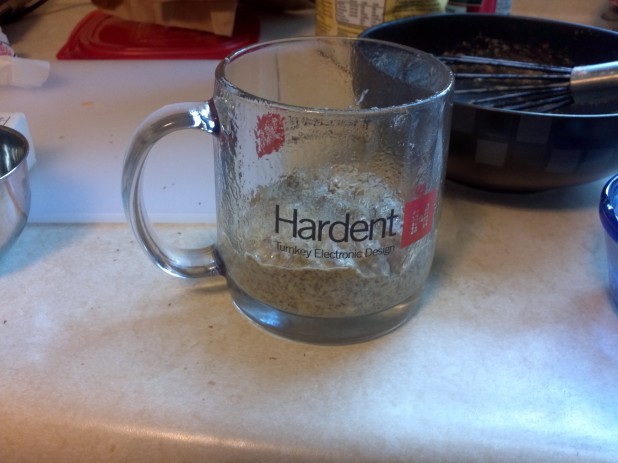 Once you've mixed the ingredients, just put it into a coffee mug.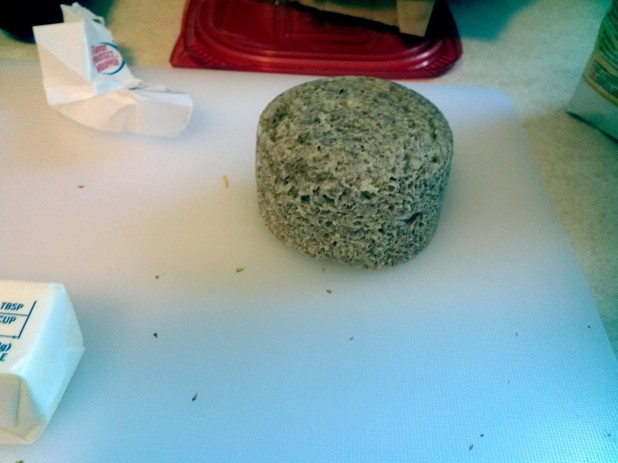 The next step is, you guessed it, microwave it for about a minute.  I was totally shocked that it worked.  It came out like a piece of bread!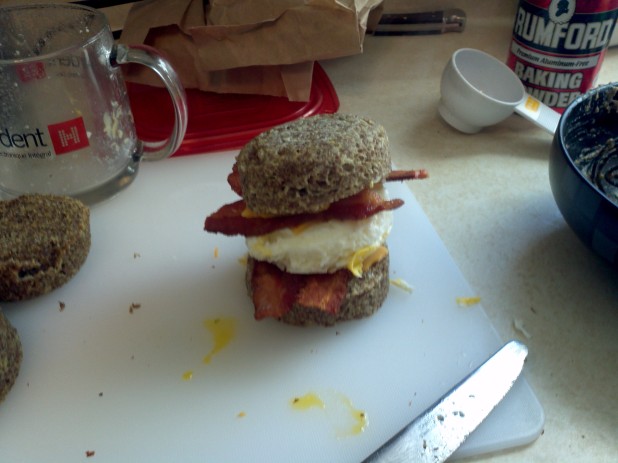 Here is the finished product.  The only comment I would make is that it was a little unwieldy.  Maybe if one had a wider coffee up.  Also, it was a little high in calories and only made one.  Maybe I should try and figure out a way to make many at a time … hmm.

Minute Muffin
Prep time:
Cook time:
Total time: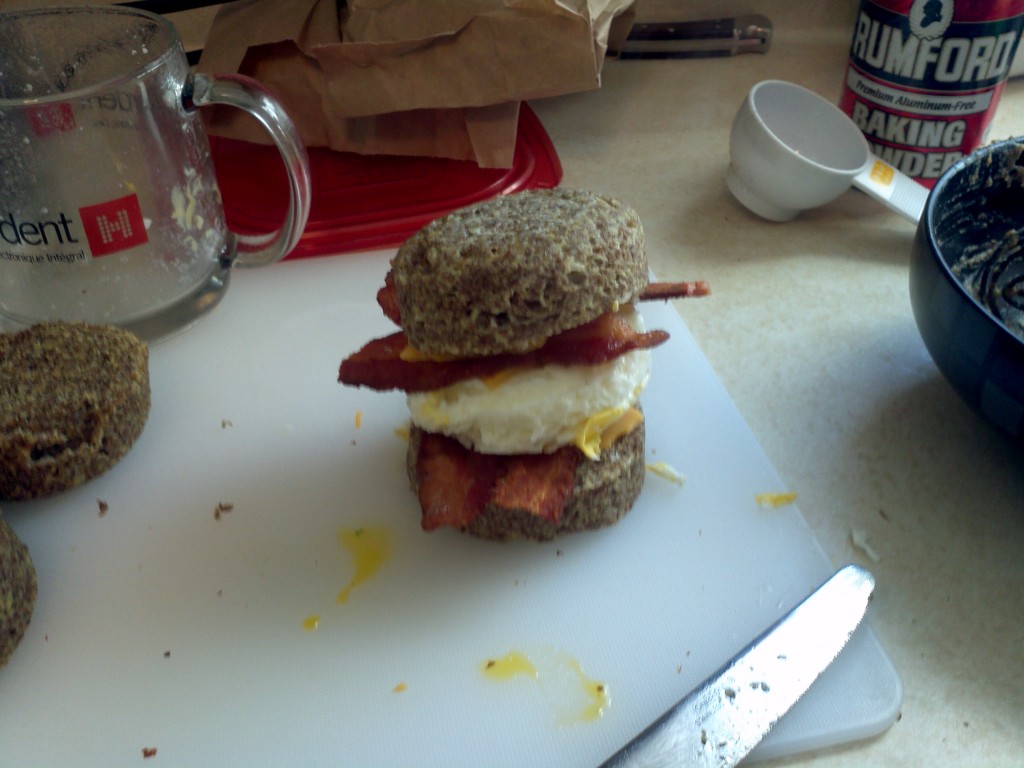 One minute flax meal muffin
Ingredients
¼ Cup Flax Meal
2 T Butter
1 t Baking Powder
1 egg
Instructions
Mix ingredients
Pour into greased mug
Microwave for around 1 minute. It will vary from microwave to microwave
Cut in half or more to make sandwiches
Inspiration:
http://www.marksdailyapple.com/forum/thread23434.html