For some reason I am obsessed with the perfect Keto breakfast sandwich. Here is my latest try at Oopsie rolls.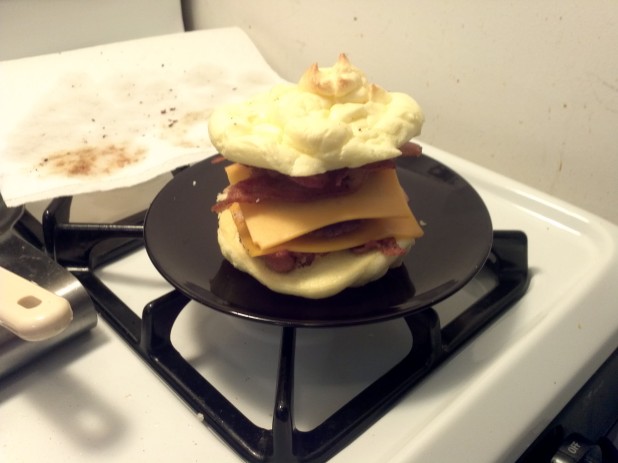 It turned out looking a lot better than last time, but it still fell apart ...  Here was the process:
Separate three eggs into yolks and whites.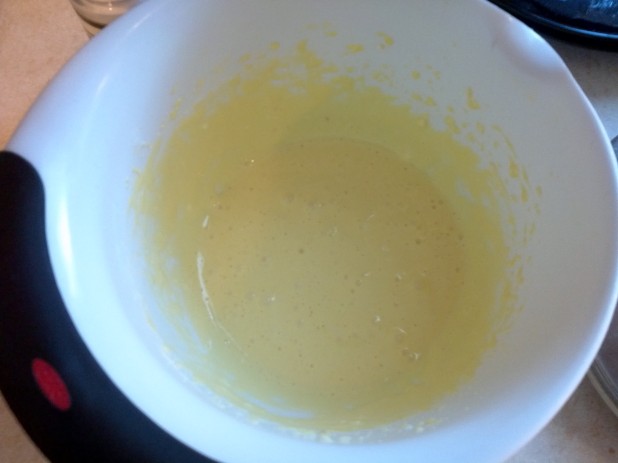 Whisk the yolk and cream cheese together.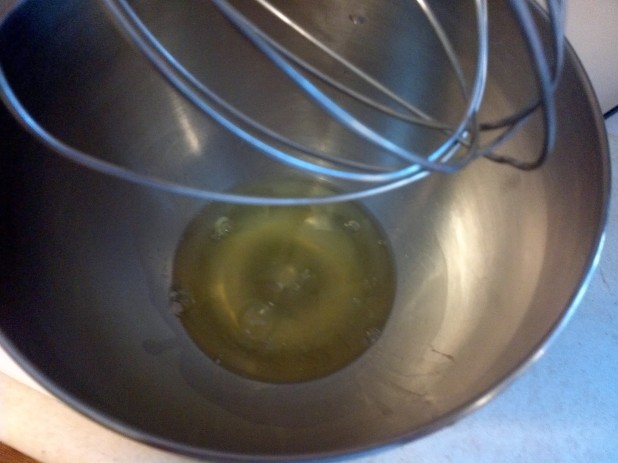 Take the whites and cream of tartar and whip the hell out of them, 3-5 minutes until really thick, glossy, stiff peaks form.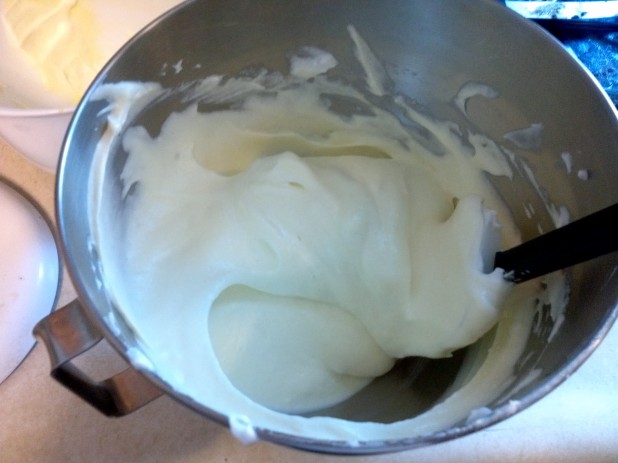 This is the batter after it has been combined with the yolk mixture.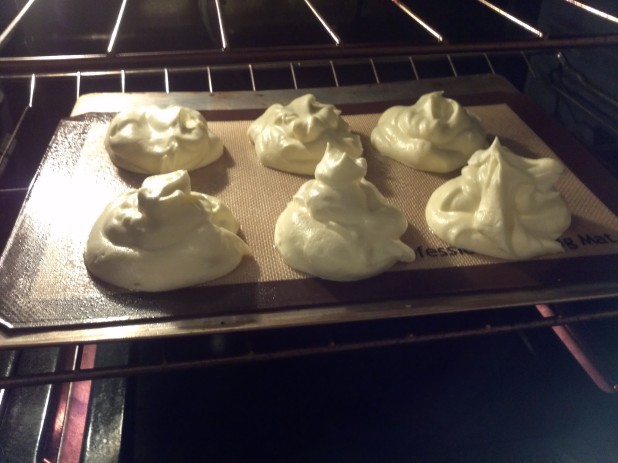 Mounded on a
silicon mat
. I like using the mats because it is an easier cleanup and almost nothing sticks to them!  I really should have spread them flatter, probably should have made more than 6.  300 degrees for 30+ minutes until its golden brown.
Looking good!  I think I took them out a little early, probably should have waited for a little bit more brown.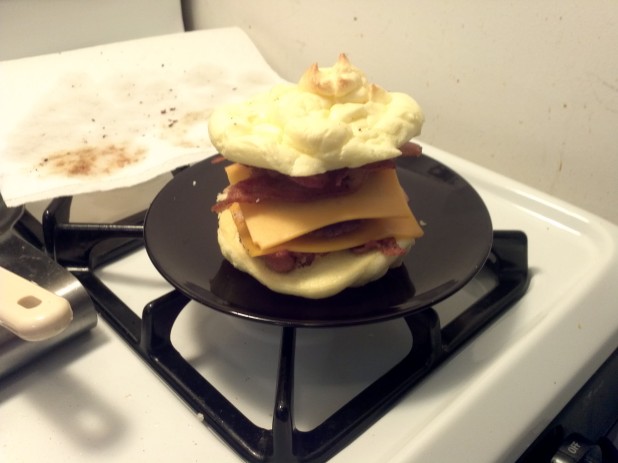 Completed Sandwich!
Oopsie Roll
Nutrition Information
Serves:

3 rolls (6 pieces)
Fat:

27

Carbohydrates:

3

Protein:

6
Prep time:
Cook time:
Total time: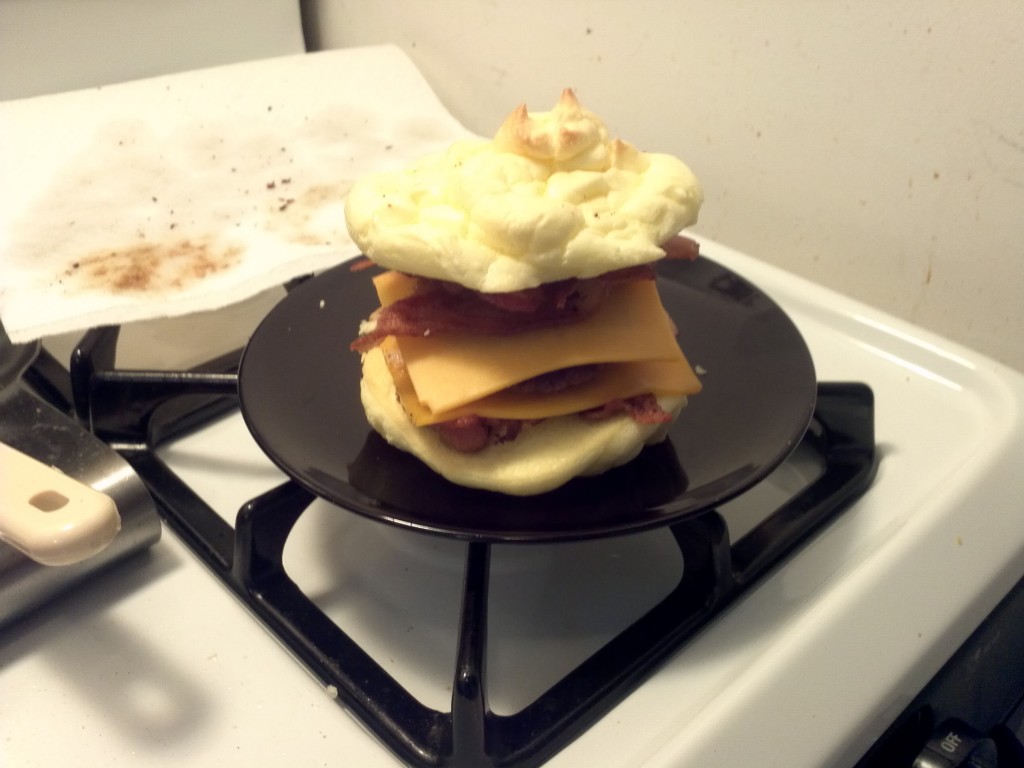 Oopsie Rolls for low carb sandwiches
Ingredients
3 Eggs
⅛ tsp Cream of Tartar
3 oz. Cream Cheese
Instructions
Separate egg whites from yolks
Combine egg yolks with cream cheese
In a separate bowl whisk egg whites and cream of tartar until stiff peaks form, 3-5 minutes by machine
Fold yolk mixture into egg white mixture, being careful to maintain egg whites
Bake for 30 minutes at 300 degrees