Update: This recipe is now on the Caveman Keto YouTube Channel.  Check out how to make Cabbage fra Diavolo!
One fun part of cooking keto is trying to emulate previously loved high carb dishes.  In the past I have gone on a mission to recreate breads as well as potatoes. Today I start my mission to try out and test various pasta substitutes. This first recipe uses shredded cabbage with beef and pasta sauce for a surprisingly pasta like dish!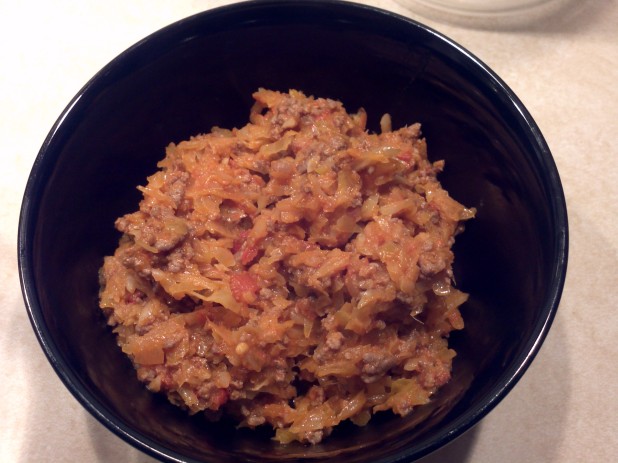 Here's the finished product!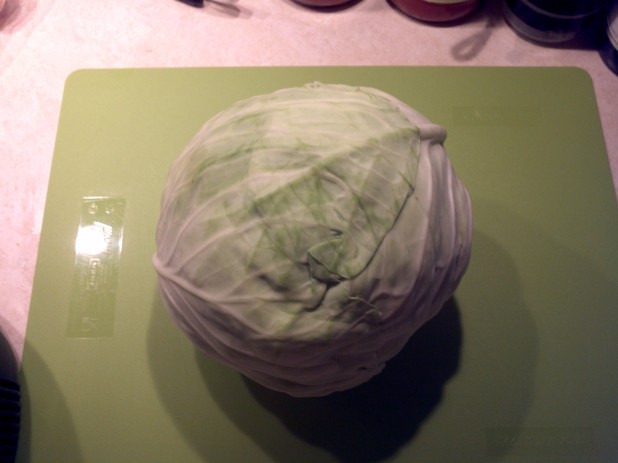 Start with a whole Green Cabbage.  Peel off the first layer or two of cabbage and discard.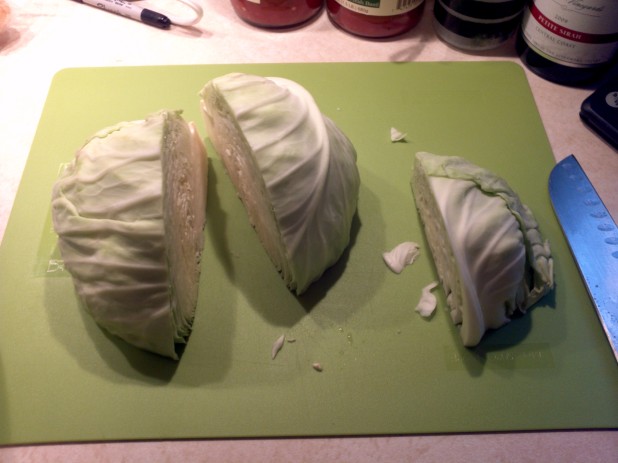 Start by quartering the Cabbage.
With the cabbage quartered, it should fit well in the food processor.  Shred it all and prepare to cook it.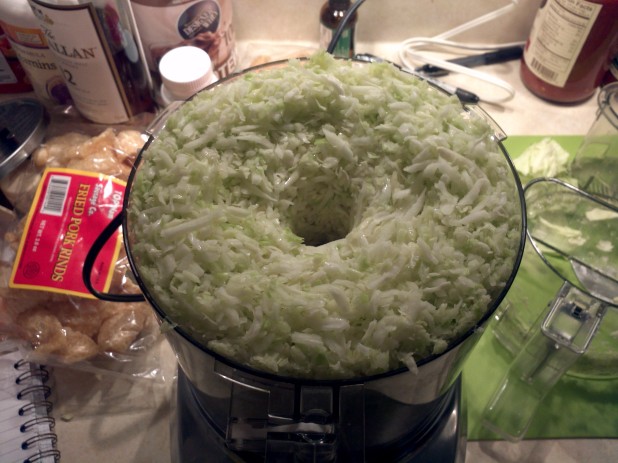 I probably should have done it in two batches, but it shredded really well!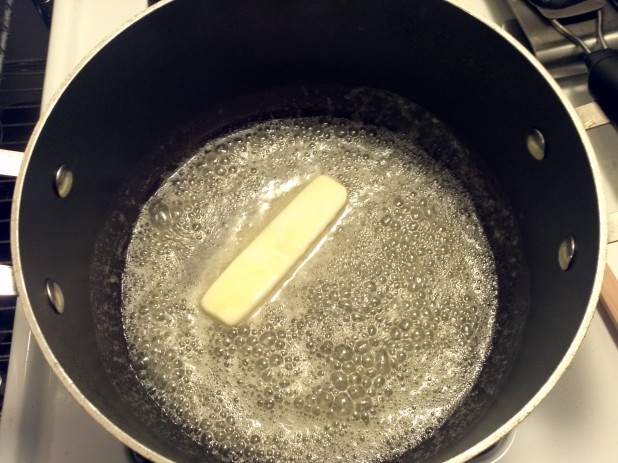 Start by taking a large pan and melting a stick of butter.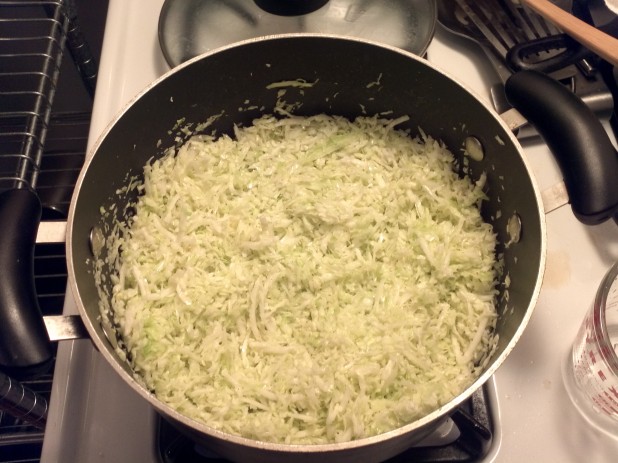 Throw the cabbage into the pot. Add salt and pepper to taste.  Then stir until it is well mixed.  Add 1/2 cup water and stir again.  Cover and cook for 12 minutes, stirring occasionally.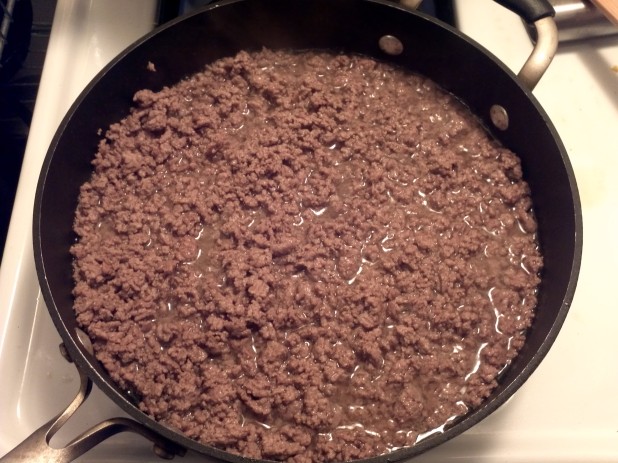 Brown a package of ground meat.  I used 1.5 lbs of 85% beef but you could also use ground pork or chicken.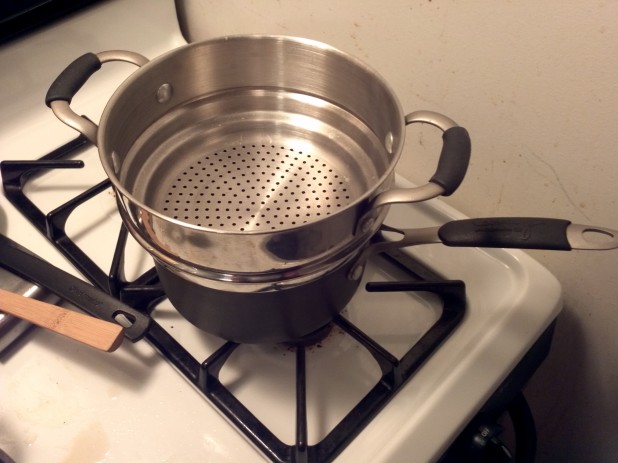 For straining the grease from meat, I actually use a vegetable steamer.  It works well because you can strain into a regular pot and then discard the grease.  Its much less messy than trying to remove the grease while the meat is still in the pan.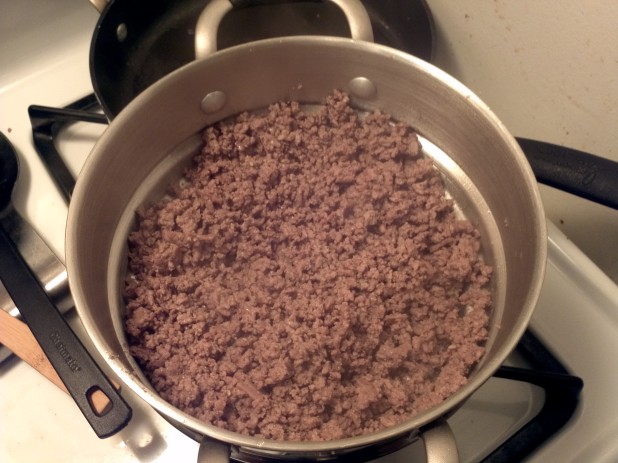 Here is the drained meat!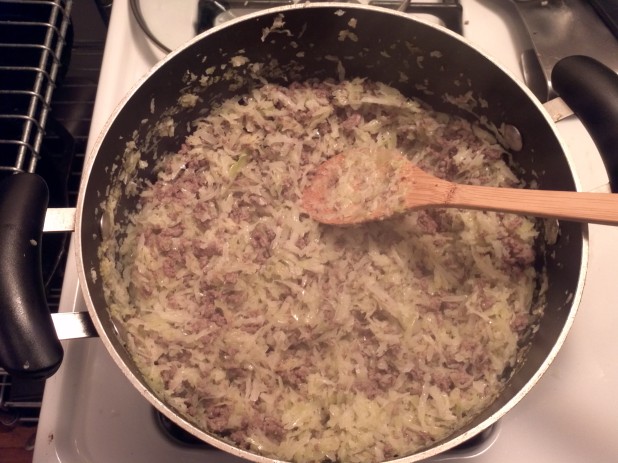 Add it to the cabbage.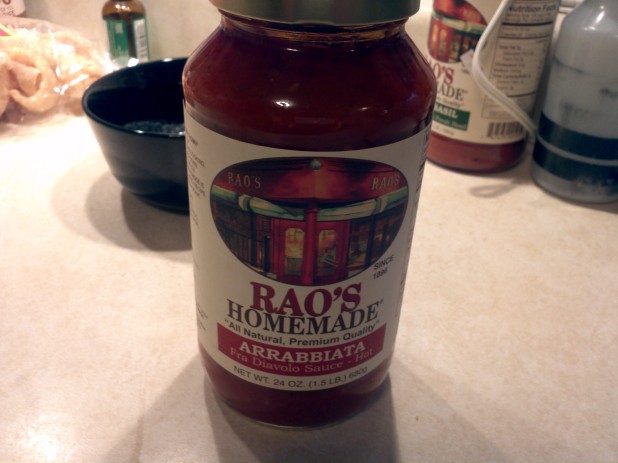 For this recipe I used this Rao's Homemade sauce.  It is only 4 carbs per serving with 1 fiber and 6 servings total.  It ends up with 18 net carbs per bottle which is far less than any of the other ones at my local store.  You can use any sauce you like but I thought it was really good with this slightly spicy sauce.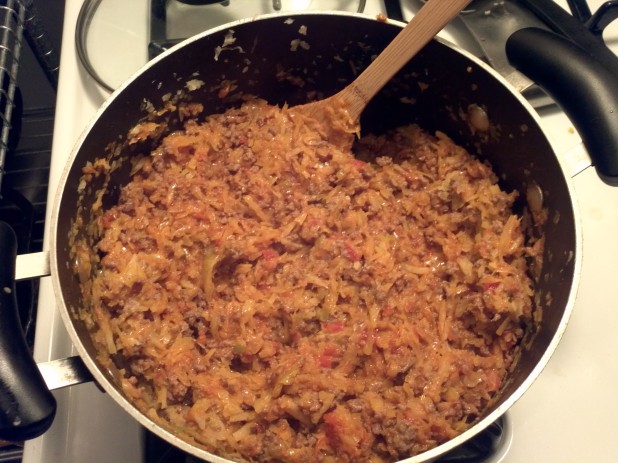 Here is the finished faux pasta!  Heat it for a bit with the sauce to incorporate it.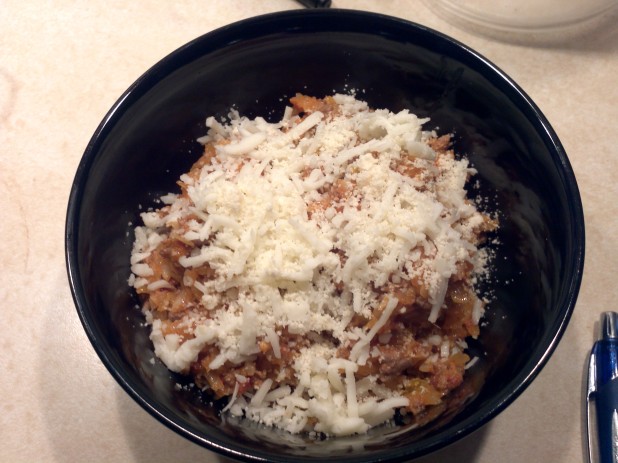 I had some mozzarella cheese that we had and some Parmesan to the faux pasta.  It turned out really well!

Cabbage Fra Diavolo with Beef
Nutrition Information
Serving size:

8 oz

Calories:

365
Fat:

28

Carbohydrates:

11

Fiber:

5

Protein:

19
Prep time:
Cook time:
Total time: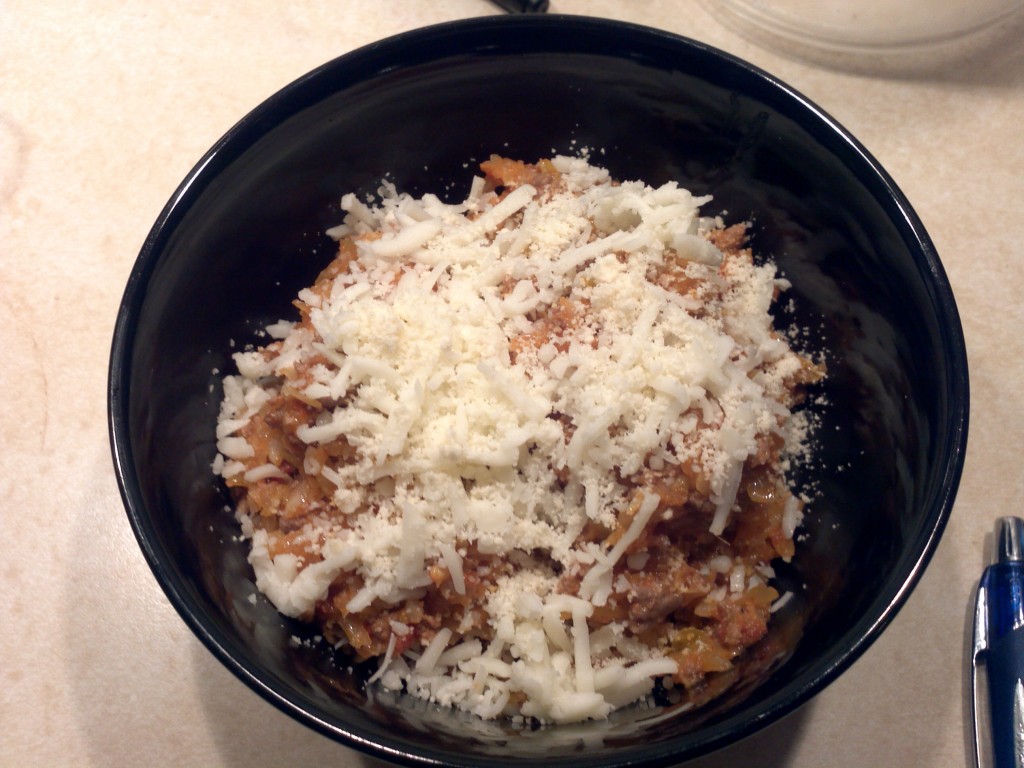 Ingredients
1.029 Kg Green Cabbage (one head)
1 stick Unsalted Butter
½ Cup Water
24 oz Pasta Sauce
To Taste Salt and pepper
24 oz 85% Ground beef
Instructions
Start by removing the outermost layer of cabbage and discarding
Quarter the cabbage and shred in a food processor, alternatively you could buy pre-shredded cabbage
Melt a stick of butter in a large pot and add the cabbage and water, season with salt and pepper
Cover and cook for 12 minutes, stirring occasionally
While the cabbage is cooking, brown the beef and drain
Add the beef to the cabbage and stir
Add the pasta sauce and stir
(Optional) Garnish with cheese