Looking for something to spice up your low carb meals? Make a simple horseradish sauce to put on some burgers or prime rib!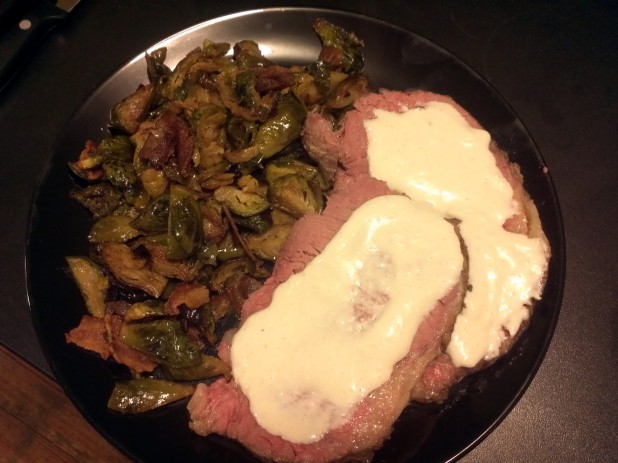 Here is a picture of the finished sauce on some prime rib with brussels sprouts.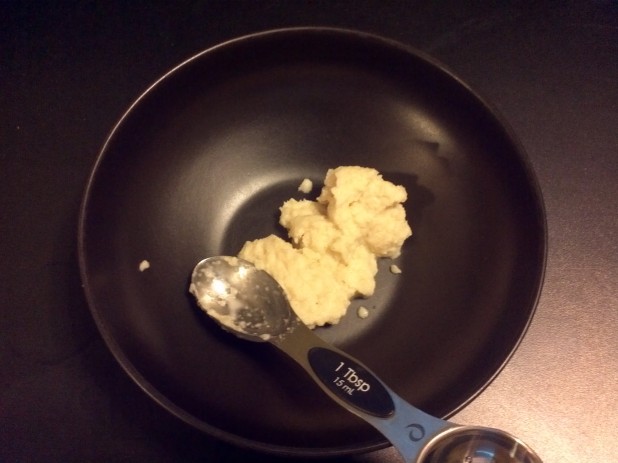 Start with some prepared horseradish.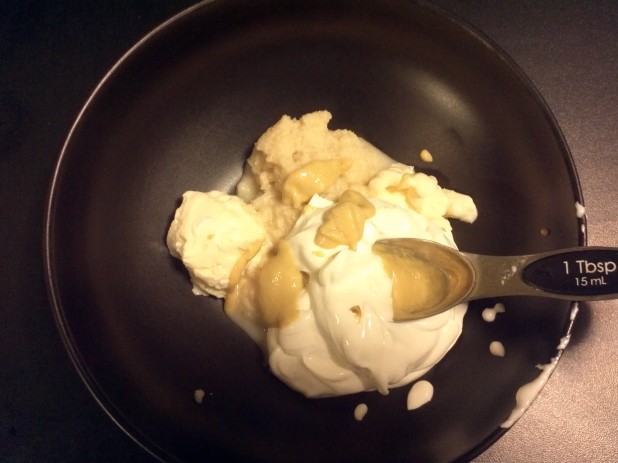 Add in the rest of the liquid ingredients.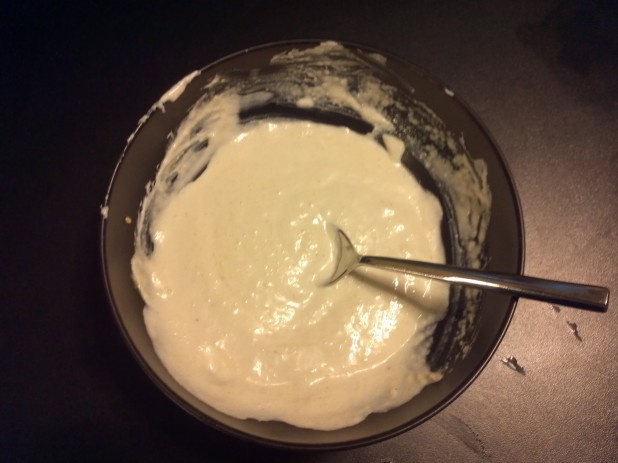 Mix it up and you're all done!

Horseradish Sauce
Nutrition Information
Serving size:

1

Calories:

30
Fat:

3

Carbohydrates:

1

Fiber:

0

Protein:

0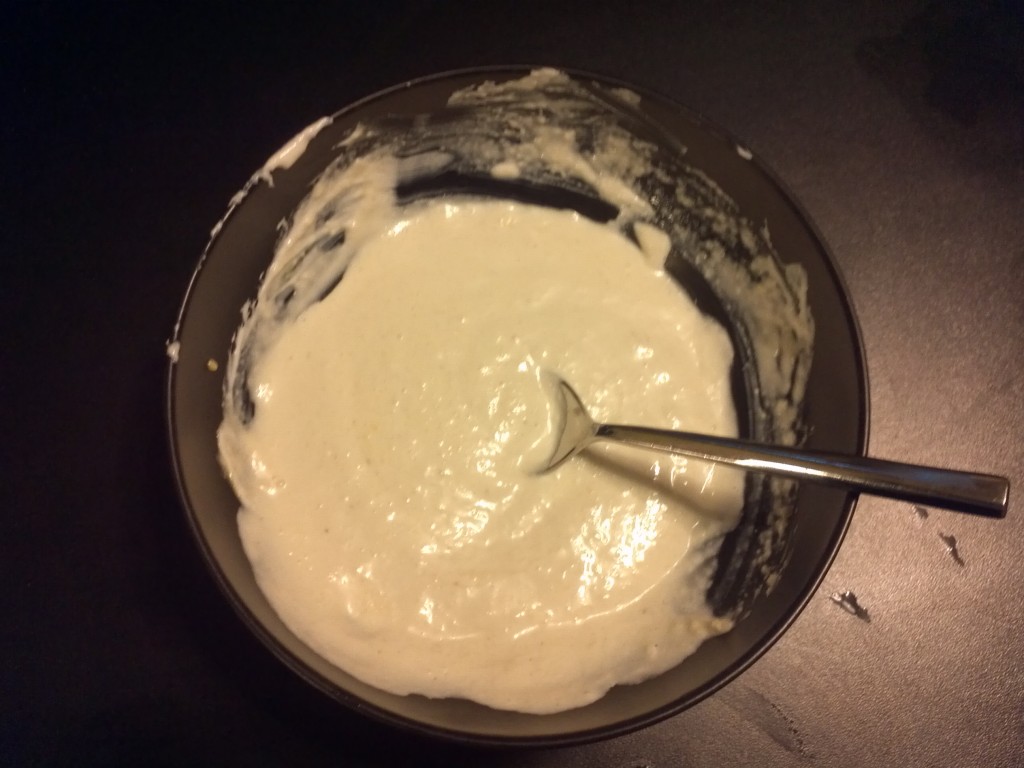 Ingredients
¾ Tbsp Prepared Horseradish
¼ Cup Sour Cream
1 tsp Dijon Mustard
1 Tbsp Mayonnaise
Instructions
Mix all ingredients together and serve cold