Travel is one of the toughest parts of keto.  When you're in the comfort of your own kitchen you can cook whatever you want and you control everything that goes into your food. Its a lot harder to control how your food is prepared when on travel and eating keto can get expensive at a restaurant when you forgo the carbs.  Today I'm going to do something different and show you how to prepare a meal using the microwave in a hotel room and stuff I picked up at CVS. I was on travel for a couple of weeks and I was able to get four breakfasts out of a pack of eggs, some cheese and a pack of bacon which you could pickup anywhere. This not only saves time, but money, check it out!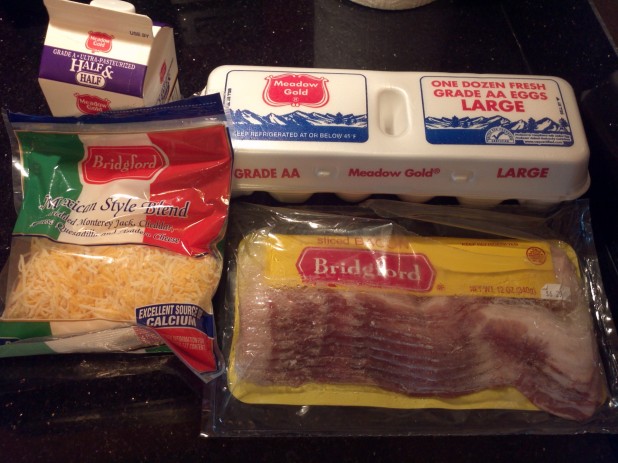 Here's the ingredients.  I picked up some cheese, bacon, eggs and half and half.  If you have time to go to a real grocery store with a rental car its even better, but I just got these at a CVS and even most 7-11's will carry these basics.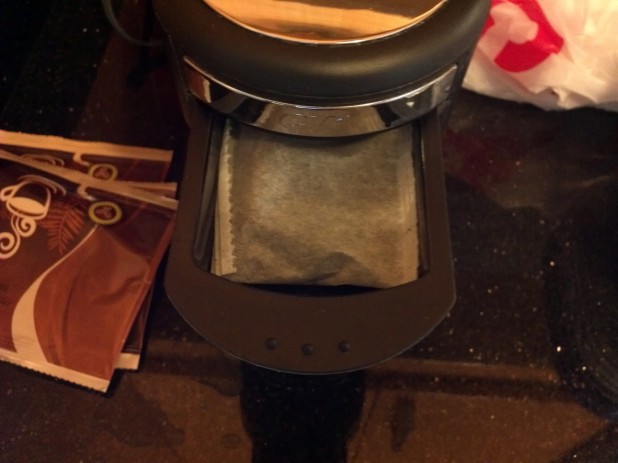 The room came with a tiny single serve coffee coffee pot so the first step was to get that going.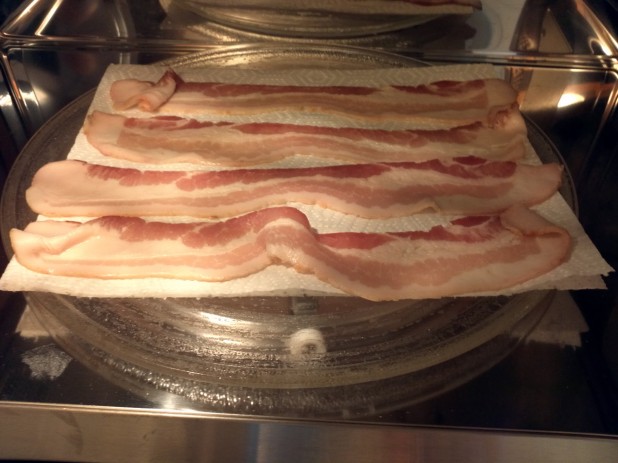 Next I laid down two paper towels and put four strips of bacon on it.  I then put one sheet on top and started cooking the bacon!  To be clear, I am horribly opposed to cooking bacon in a microwave but you gotta do what you gotta do 🙂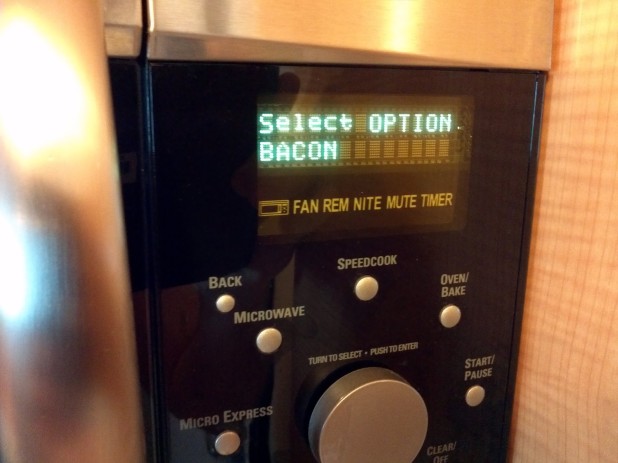 The microwave even had a bacon option!  How nice.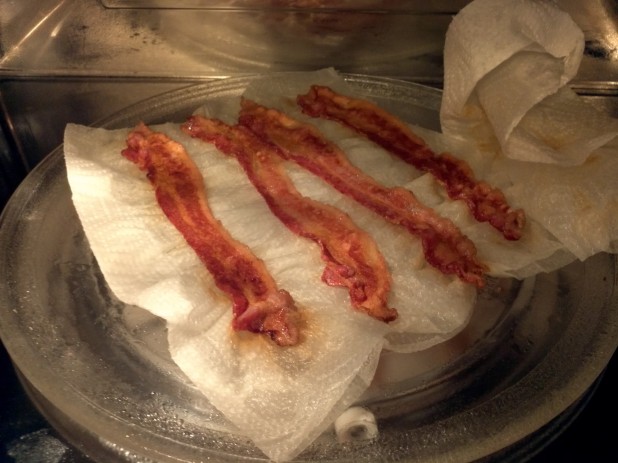 Here's the finished bacon.  It turned out pretty well, maybe I was wrong about the microwave?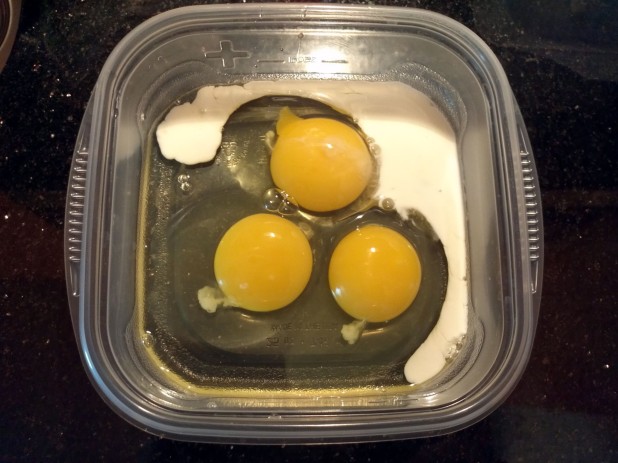 Next, I picked up a four pack of disposable containers to serve as my plate and prep for the week for around a dollar or two.  In it I added three eggs and some of the half and half.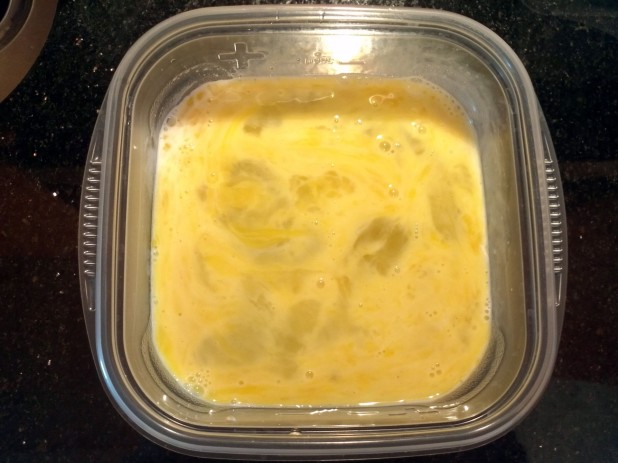 I scrambled it with a plastic fork I picked up earlier in the week with some leftovers.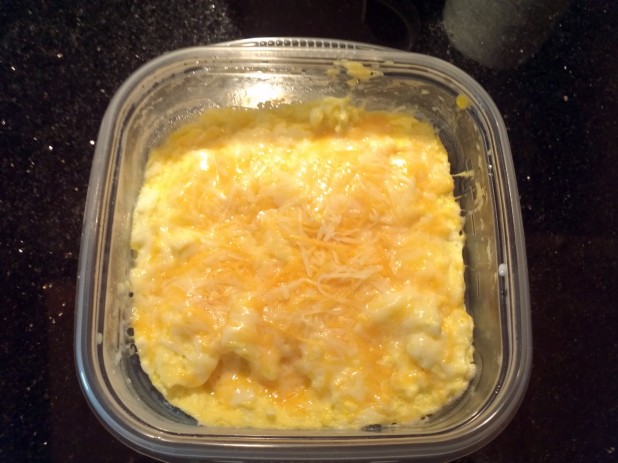 I microwaved the eggs until they started to solidify, then stirred it a bit, then microwaved it a little more, then before it was done I added cheese and microwaved it until the cheese melted.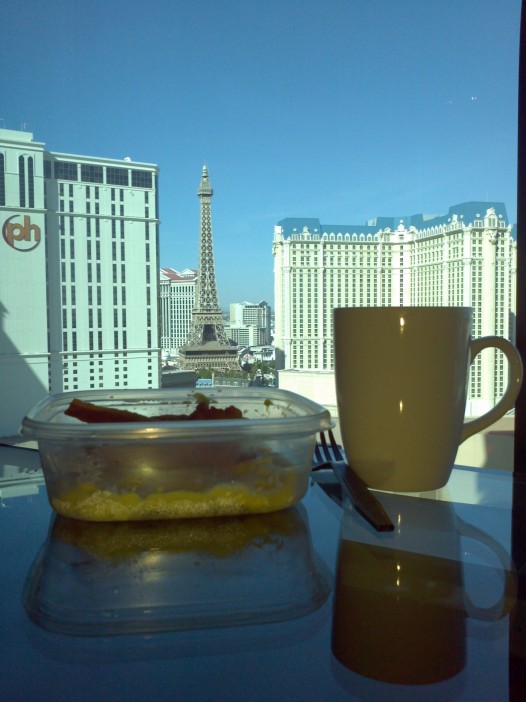 Well there you have it, cheap, quick breakfast made in a microwave in a hotel room!  Don't let anything stop your keto journey, even a little travel 🙂

Hotel Room Breakfast
Nutrition Information
Serving size:

1

Calories:

615
Fat:

46

Carbohydrates:

4

Fiber:

0

Protein:

43
Prep time:
Cook time:
Total time: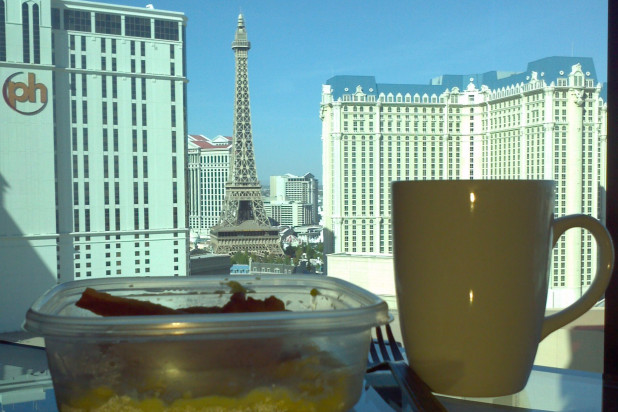 Ingredients
4 Slices Bacon
3 Eggs
2 Tbsp Half and Half
¼ Cup Cheese
Instructions
Start by cooking the bacon in the microwave between two paper towels
Mix the eggs and cream in a disposable container
Once the bacon is done, microwave the egg mixture
Stop the microwave once to mix the eggs
Stop it again before the eggs are completely cooked and add the cheese
Continue microwaving until the eggs are done
Enjoy!