So last weekend was Easter and I made the most amazing Keto friendly, Bourbon glazed ham! The only problem is that I made a 10 Lb ham for just my wife and I … This left us with about 5 Lbs of left over ham. In the past I would have eaten ham biscuits.  Unfortunately since we're on keto, breads out.  Well, I had the awesome idea to repurpose a whoopie pie pan to create mini versions of the famous Almond Buns to make a keto friendly version of ham sandwiches!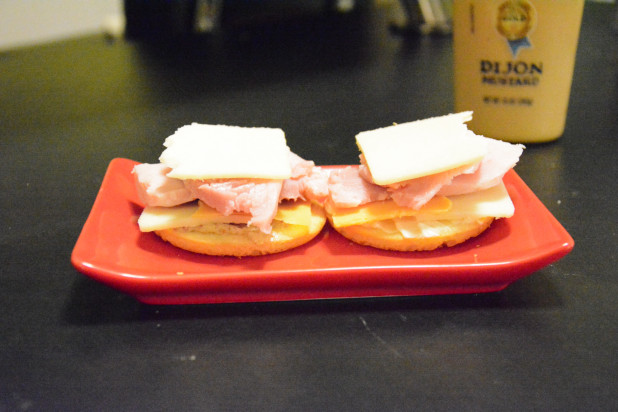 Here's the finished Ham Sandwiches on Almond Bun Minis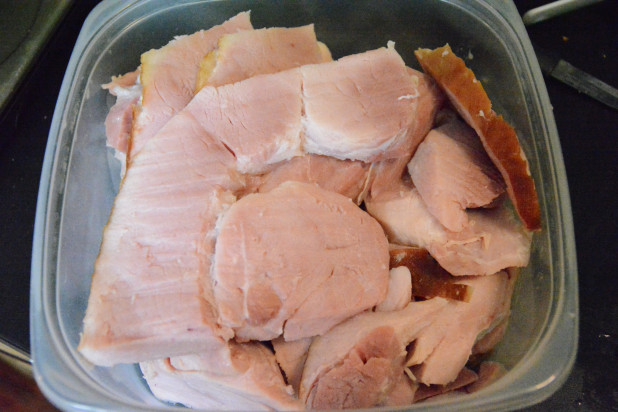 This idea all started when I had left over ham from Easter.  As you can see, there is a lot of left over ham when you cook a 10 Lb ham for two people …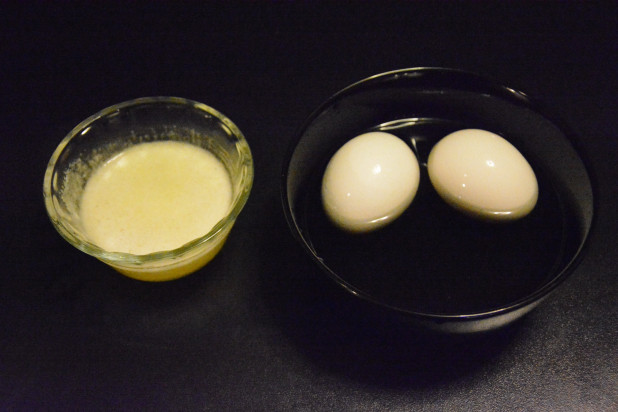 First we'll make the Almond Bun Minis.  Its the same recipe as the original Almond Buns so I'm not going to go over the whole thing in detail.  However I did want to address the fact that you need warm eggs and hot butter as shown above.  The batter needs to be warm for it to pour well.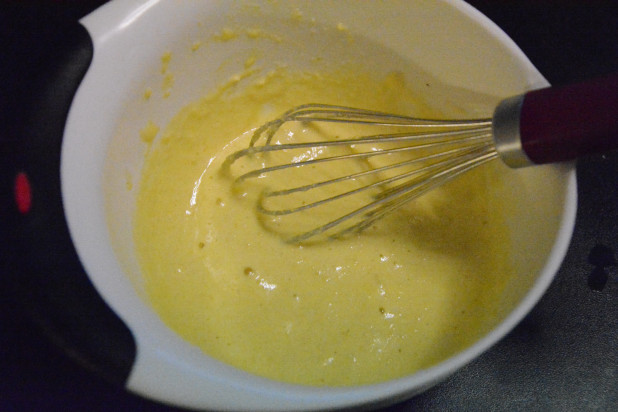 This is the batter after the eggs have been added but before the butter is added.  I always do it in this order so its mostly liquid after the eggs.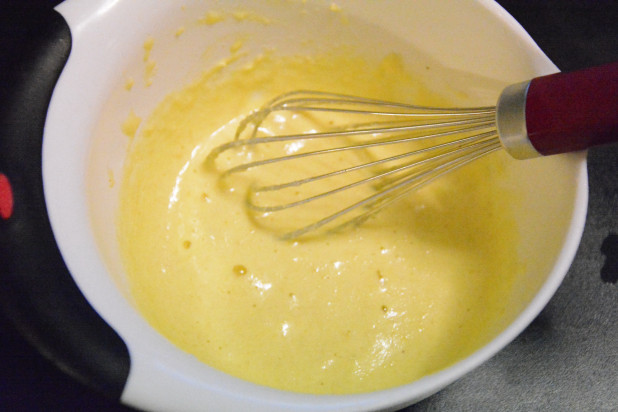 Then once I add the butter, its really liquidy and can be poured well.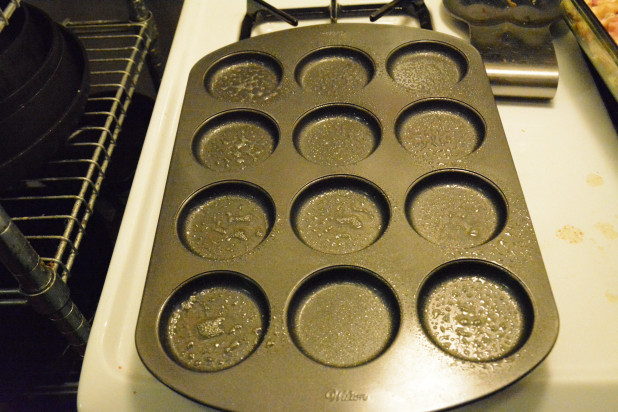 Here is the secret for this recipe: the whoopie pie pan. Much like the original almond buns and the muffin top pan, the whoopie pan allows us to create mini buns for our sandwiches. The fundamental problem here is that without flour, you're not really able to make a dough, so its basically the egg cooking and sticking the item together. For this reason, it works best to support the bun with a pan like these while cooking them so the shape can set during cooking. If you're not from New England, chances are you not only don't have a whoopie pie pan but you probably have never even heard of one.  Its a soft chocolate bun filled with cream.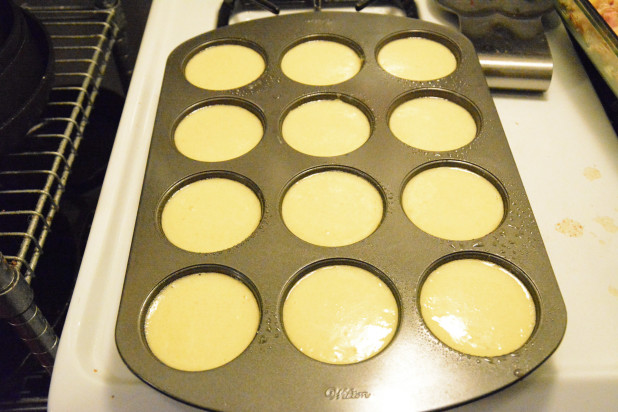 The batter fits perfectly into 12 buns.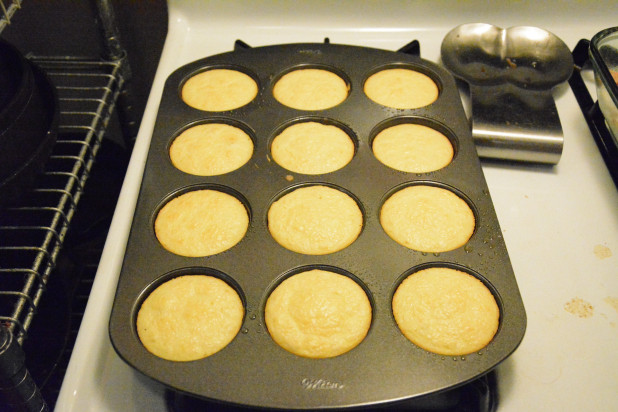 A few minutes later and we've got Almond Bun Minis!
For a little more pizazz, I used my cheese slicer to slice up some really thin cheese slices to top my sandwiches.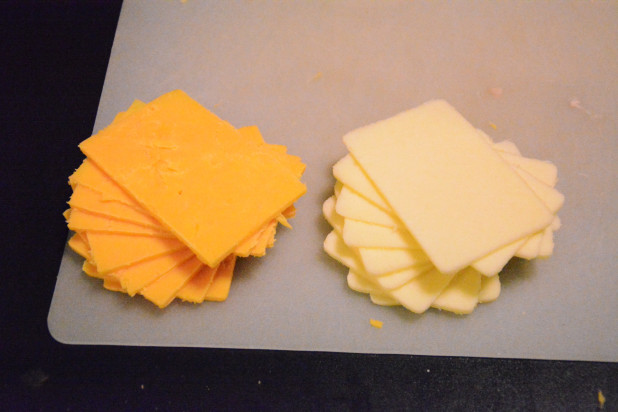 I had some monterey jack cheese around as well so I sliced both.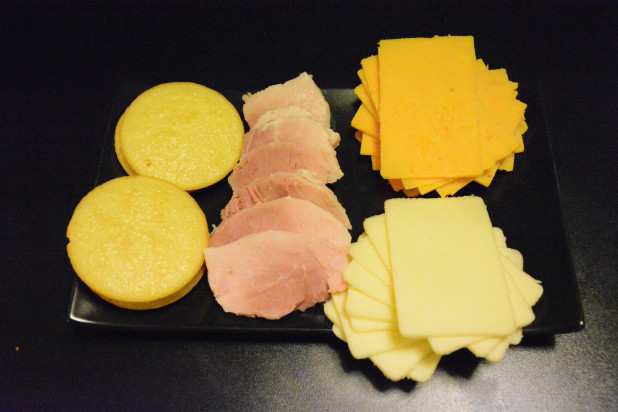 And here's the spread!  I laid it out so we could easily make some sandwiches!!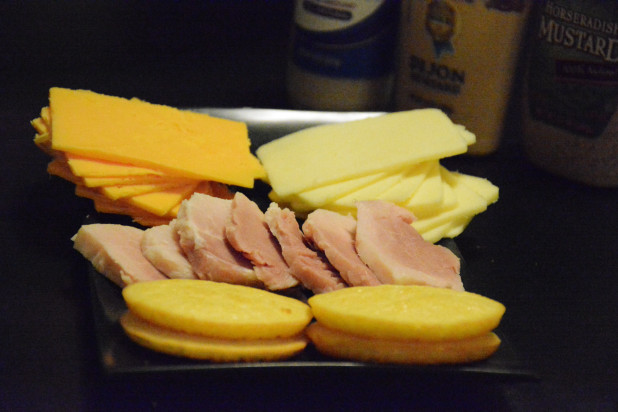 Just another angle.  They turned out really well!

Keto Ham Sandwiches on Almond Bun Minis!
Prep time:
Cook time:
Total time: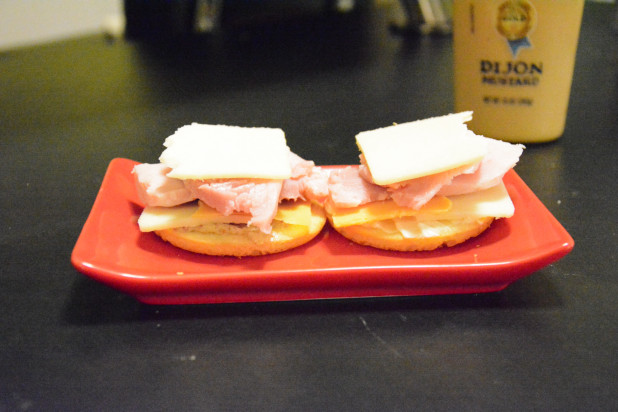 Ingredients
¾ Cup Bob's Red Mill Almond Flour
2 Large Eggs
5 Tbsp Unsalted Butter
1.5 tsp Splenda (optional)
1.5 tsp Baking Powder
Slices of Cheese
Ham
Condiments (Mustard, Mayo, etc)
Instructions
Combine the almond flour, baking powder and splenda; mix well
Warm the eggs in some hot water and then crack and whisk together with the dry ingredients
Microwave the butter then add to the mixture
Split into 12 portions on a whoopie pie pan
Cook at 350 for 9-12 minutes
Serve mini sandwiches with ham, cheese and condiments!
Don't forget to
Like Caveman Keto on Facebook
!