Even the best of us get tired of eating breakfast casserole day in, day out. A few weeks ago I started experimenting with alternative bulk breakfasts.  Last time I came up with an open faced western omelet.  Today, we're going to make bulk scrambled eggs!

Start by dicing a ham steak. Tip: If these come in packs of 2 or 3, I dice them all up and freeze the spare ham steaks.  That way when I need them again in another recipe I don't have to chop them up!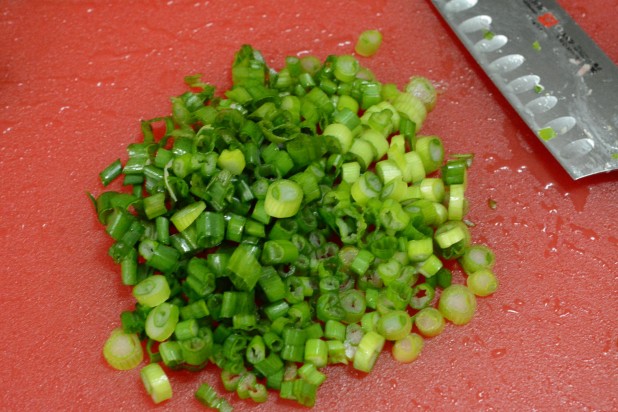 And also chop some green onions.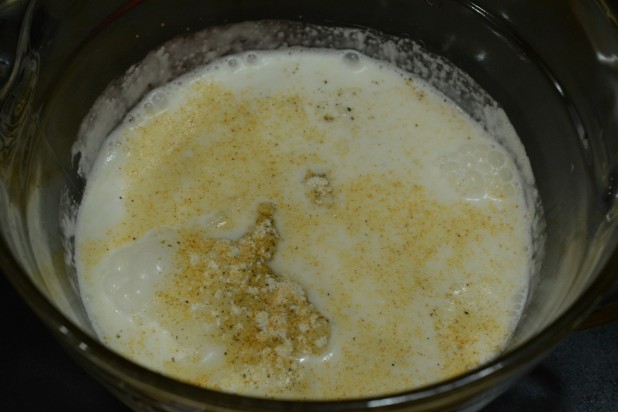 Now form the egg mixture by combining the eggs, cream and spices.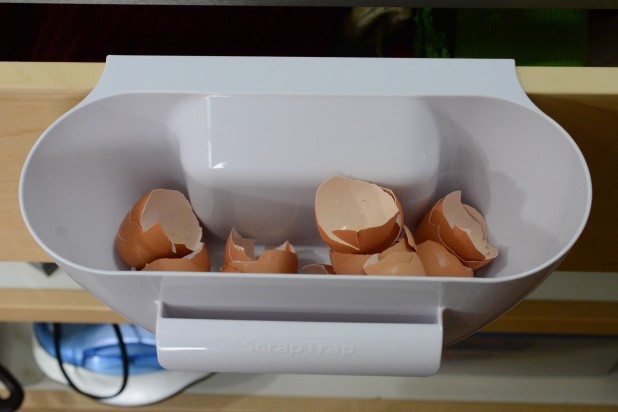 I've mentioned it before, but to speed up my prep process, I've started using a crumb catcher. This thing just sits on top of a drawer under my counter and you can throw trash in it while cooking.  Unfortunately I don't have a garbage disposal so I was constantly shuffling back and forth between my prep area and the trash.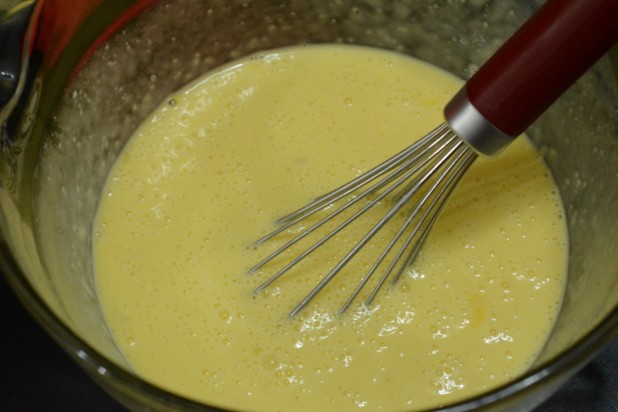 Make sure to whisk the eggs really well!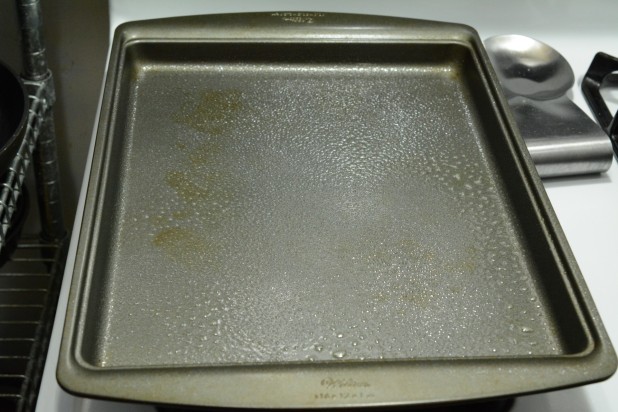 Then grease a cookie sheet.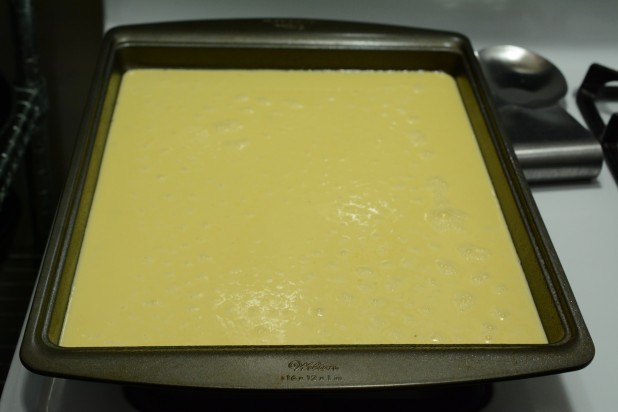 Now pour the egg mixture into the pan.  The idea here is to bulk cook the eggs.  Sure, you could make 5 batches in a pan but its a hassle.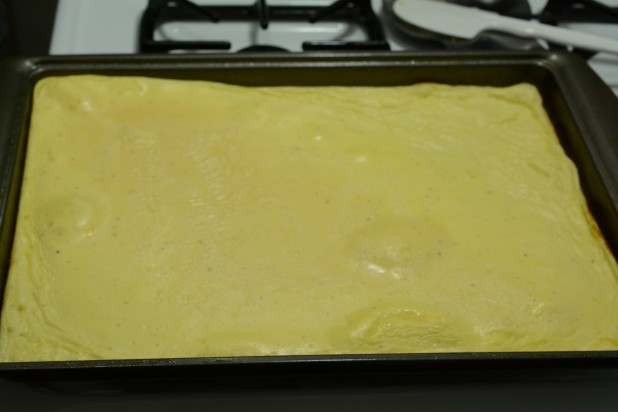 Cook it for 8 minutes at 450 degrees and it should be mostly cooked.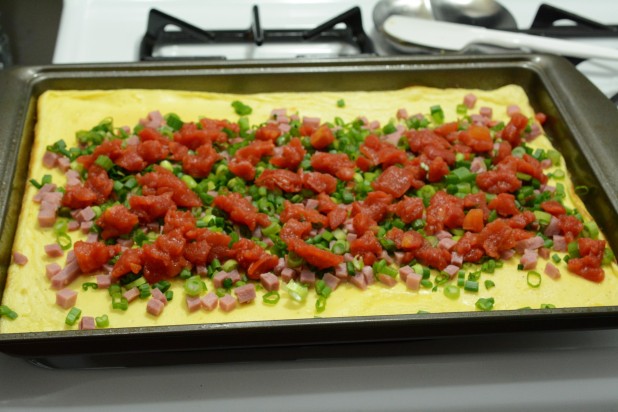 Then add any fixings you want.  I went for a western theme with the ham, tomatoes and green onions.  In truth you could use anything.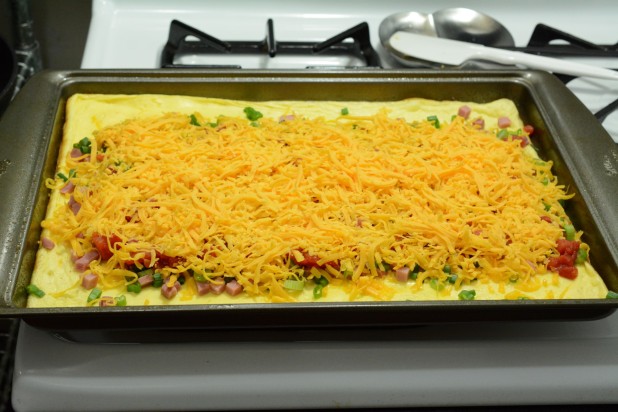 Then throw a layer of cheese on the concoction.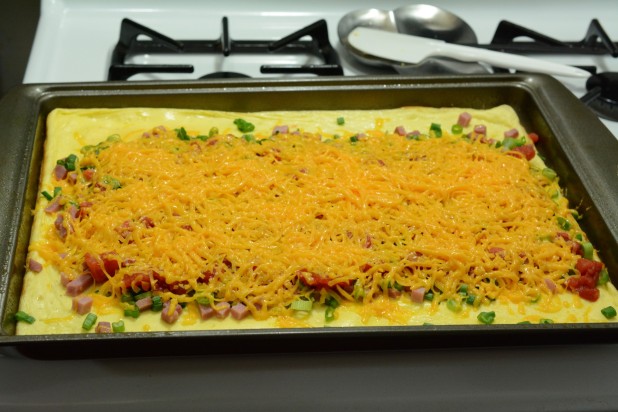 After another 2 minutes, the cheese will be melted.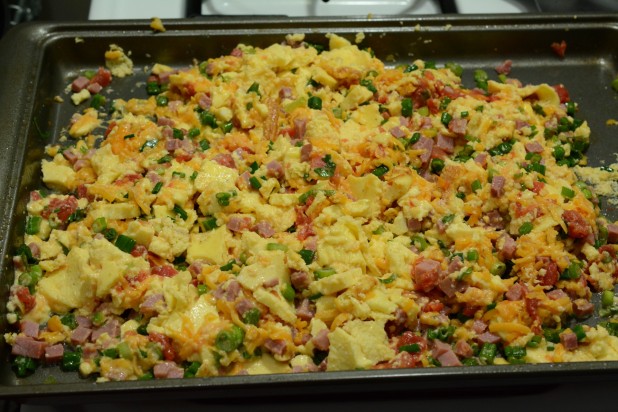 Then mix the whole mess up into scrambled eggs! Ok, so now is as good as a time as ever to admit, I wasn't intending to make scrambled eggs … No, in fact I wanted to make some awesome, super omelet that I would roll up and slice to eat throughout the week.  Instead, the whole thing collapsed as soon as I started to roll it #ketofail.  I got so angry that I just scrambled the whole mixture with my hands.  Ironically, it worked out really well!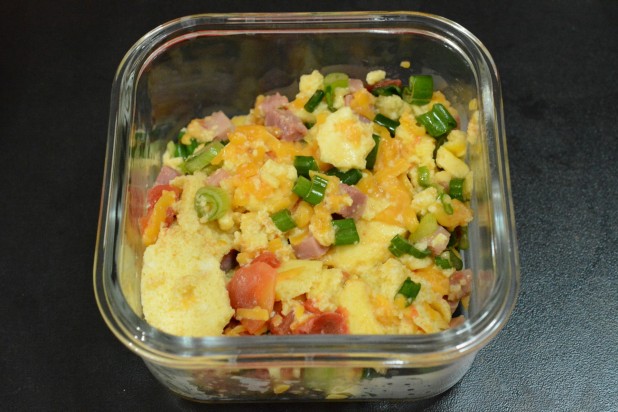 Here's the Western Scrambled Eggs in my Glasslock container!

Western Scrambled Eggs
Nutrition Information
Serving size:

1/10th

Calories:

227
Fat:

16

Carbohydrates:

3

Fiber:

1

Protein:

14
Prep time:
Cook time:
Total time: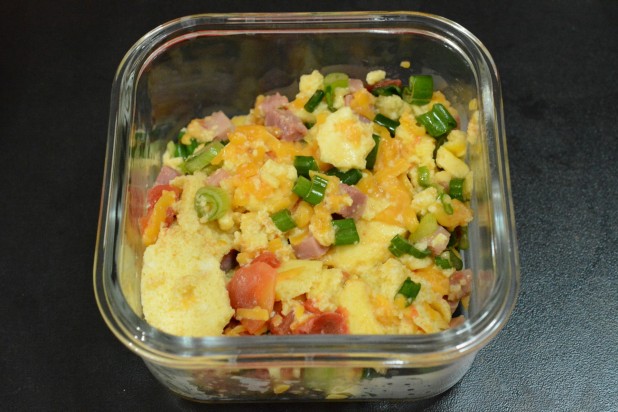 Ingredients
10 Eggs
120 mL Heavy Cream
100 mL Water
Salt, Pepper, Onion Powder, Garlic Powder to taste
225g Diced Ham
113g Green Onions
234g Diced Tomatoes, drained
8 Oz Cheddar Cheese
Instructions
Preheat the oven to 450 degrees
Whisk Eggs, Cream, Water, and Spices together
Spray a large cookie sheet and add eggs
Cook for 8 minutes
Add toppings
Cook for 2 more minutes or until the cheese has melted
Let cool for 5 minutes or until pan is touchable
Scramble the mixture and divide into breakfast portions
Victorinox Fibrox 8″ Chef's Knife
You really only need one good knife. This one is it. America's Test Kitchen rated it the number one budget knife!

Scrap Trap
This handy little invention attaches to a drawer in your kitchen and allows you to scrap the crumbs and extras off of your cutting board. Its a huge time saver to have a little trash bin right by your side while cooking. Dishwasher safe!

GlassLock 17 Oz. Square Food Container
These are my new favorite food storage container! They are good for the refrigerator, microwave and freezer. Additionally, the gasket makes it so they never leak and the lids are super secure.