So as you probably already know, I like to get a little fancy on the weekend. I love my breakfast quiches but sometimes I need something different.  Normally on the weekend I just weave some bacon, fry and egg, slap some cheese on it, and I'm done.  However, today I wanted to try something new.  That, and I just got a new Nikon D7100 and I wanted to try taking some pictures 🙂  Hopefully the photo quality of the blog increases from here on out. So I decided to bake some eggs instead of fry them.  Ideally this would be made with ramekins but all I had was these glass Pyrex bowls.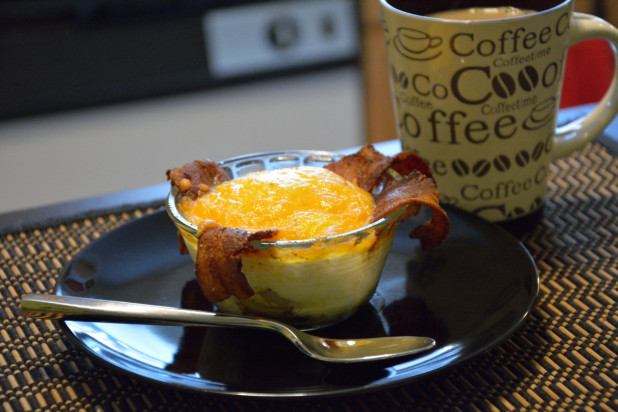 Here's the finished bakes eggs!  It turned out really well!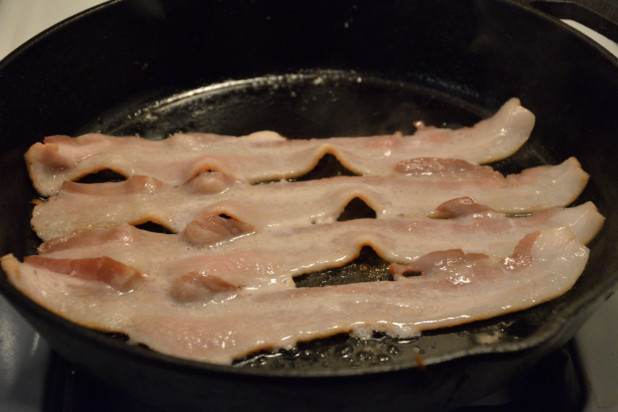 This recipe starts where most breakfast does, with frying bacon.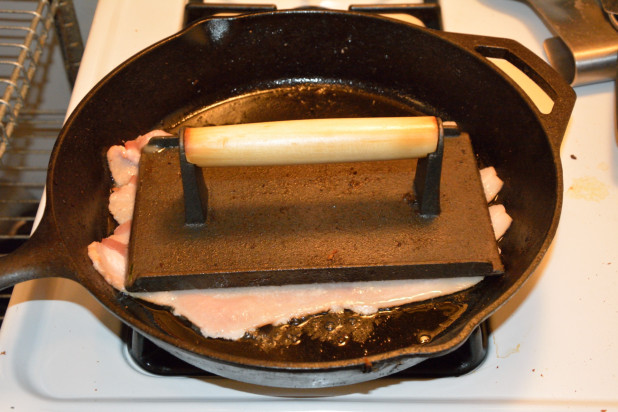 For ideal bacon cooking, I recommend getting a bacon press. It flattens the bacon and allows for a more even cooking.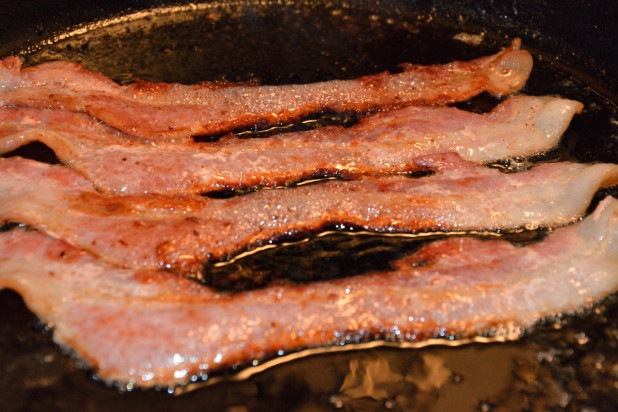 Sorry, I had to take tons of pictures of bacon …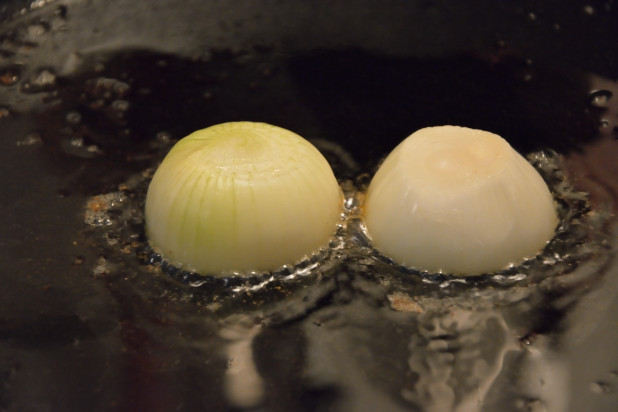 For this next part, slice a small onion and place it face down in the skillet.  Then place the bacon press on top.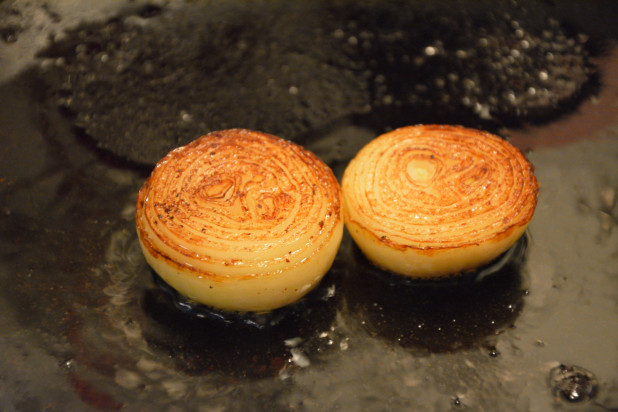 When you flip it over you get this perfect, golden brown onion face.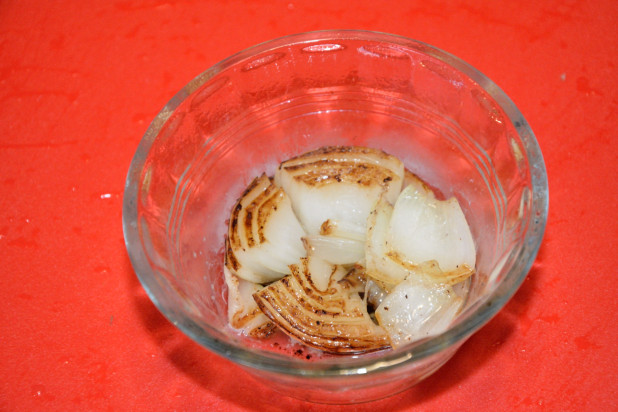 Now, start the assembly process.  Basically you can use any oven proof small bowl.  Ideally a ramekin if you have it.  I sliced the onion in quarters and placed one in each bowl.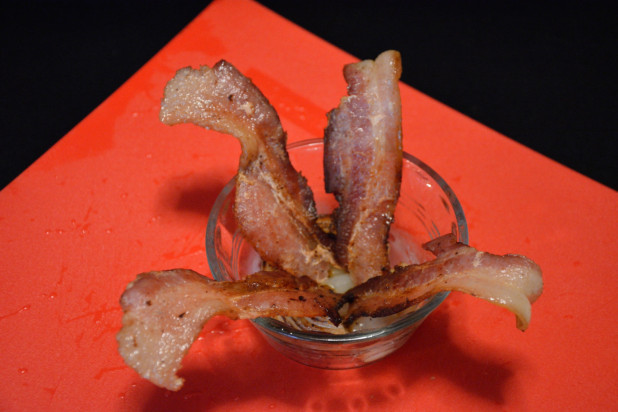 Next, cut two slices of bacon in half and create a cradle out of it.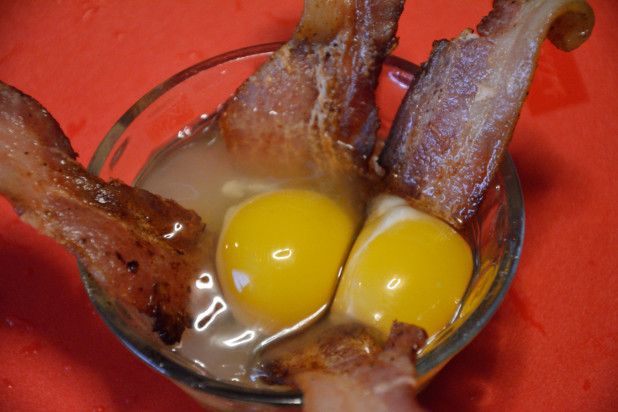 Crack two eggs into the bowl.  Take care not to break the yolks.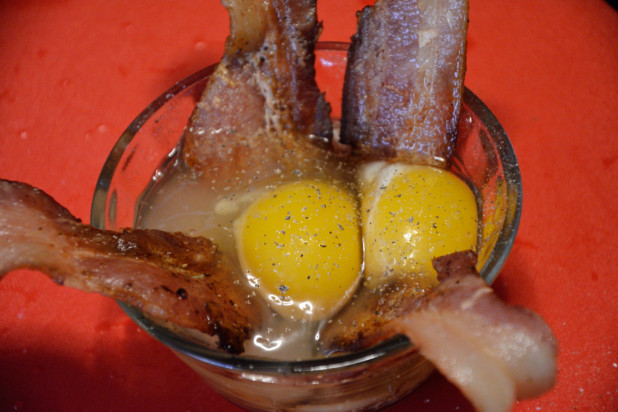 Add salt and pepper.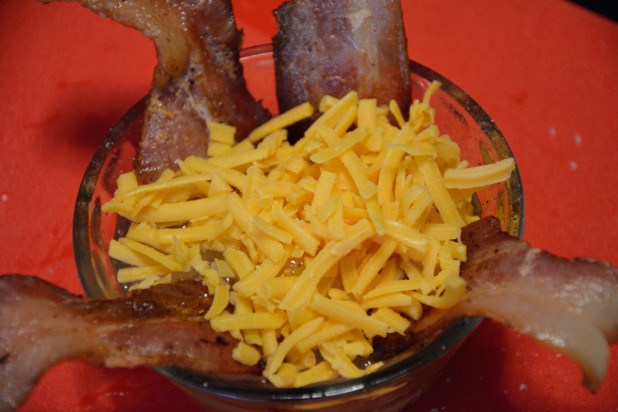 And cheese.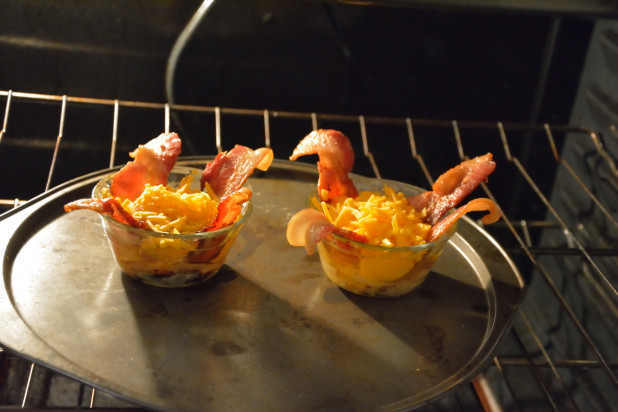 Throw them in the oven at 350.  Make sure to put them on a pan because the bacon will leak grease.
And you're all done!

Baked Eggs
Nutrition Information
Serving size:

½

Calories:

337
Fat:

24

Carbohydrates:

5

Fiber:

1

Protein:

23
Prep time:
Cook time:
Total time: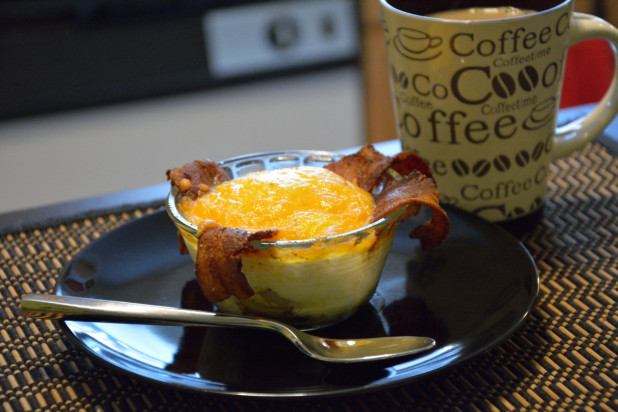 Ingredients
4 Eggs
4 Slices Bacon
Salt and Pepper to taste
1 Oz Cheddar
1 Small Onion (80g)
Instructions
Fry four slices of bacon
Cut a small onion in half and fry
In a ramekin or equivalent oven-proof bowl, place onion and bacon
Crack two eggs into each container, making sure to not break yolk
Add salt and pepper
Add cheddar cheese
Bake at 350 degrees for 20 minutes or until eggs have set