July 4th is a holiday all about celebrating the independence of America.  For most Americans, this consists of stuffing our faces all day and possibly watching some fireworks! I have no idea how to make fireworks so instead I'm going to focus on the food 🙂 This year I wanted to make a solid dessert that screamed both keto and July 4th. I ended up making my standard Keto Cheesecake and topping it with a star arrangement of strawberries and blueberries.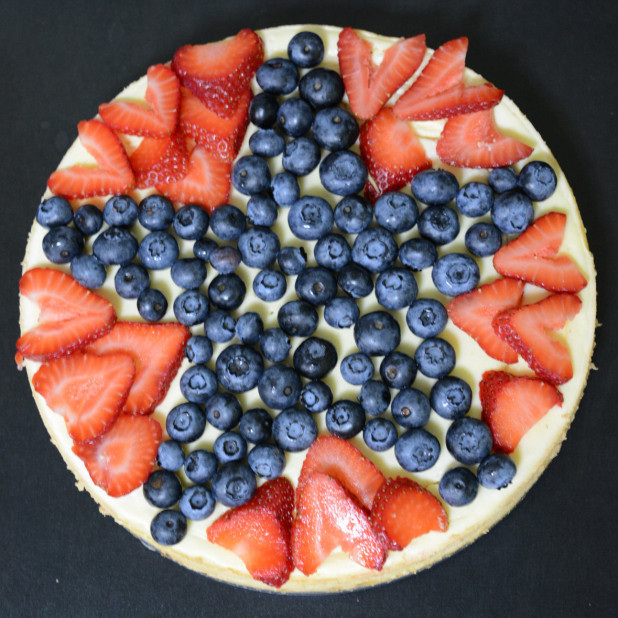 I think it turned out really well!  Unlike the original recipe I fully cooked the cheesecake and then added the fruit so that it stayed fresh.
For the rest of our Fourth of July celebration I'm going to make a few of my favorite barbeque friendly dishes from the site:
Have a happy and safe Fourth of July!