I actually saw this idea on the keto section of reddit.  Someone went to a restaurant and they served them a breakfast "pizza" made out of baked eggs. I'm always looking for interesting ways to spice up my weekend breakfast so I thought I'd give it a try!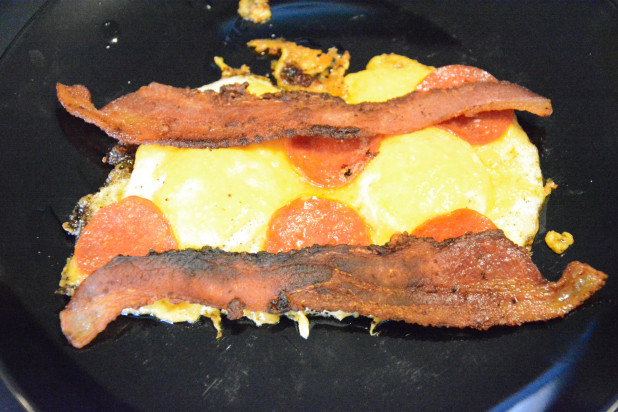 Here's the finished result, it turned out well!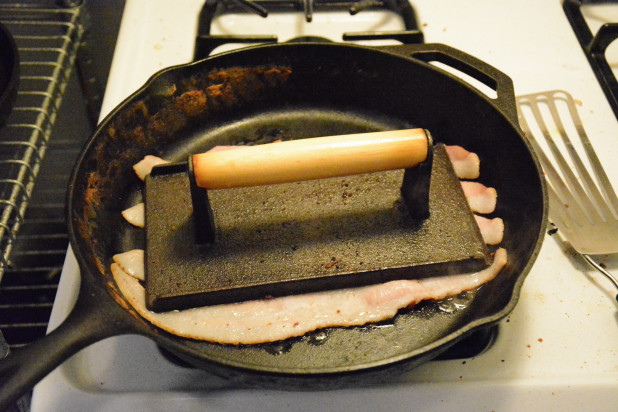 Start by frying some bacon in your cast iron skillet. If you want really flat bacon, use a bacon press to hold it down during cooking.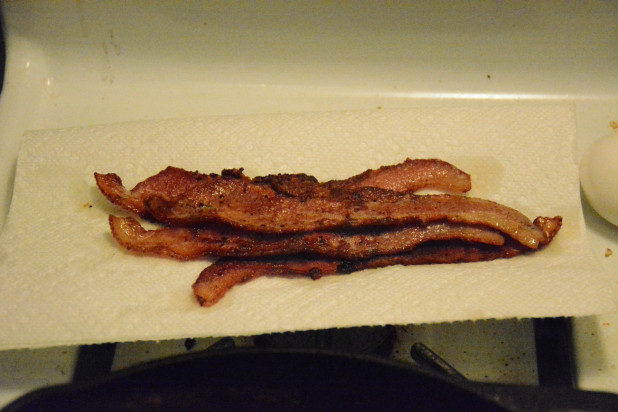 Set the finished bacon aside while you prepare the rest of the meal.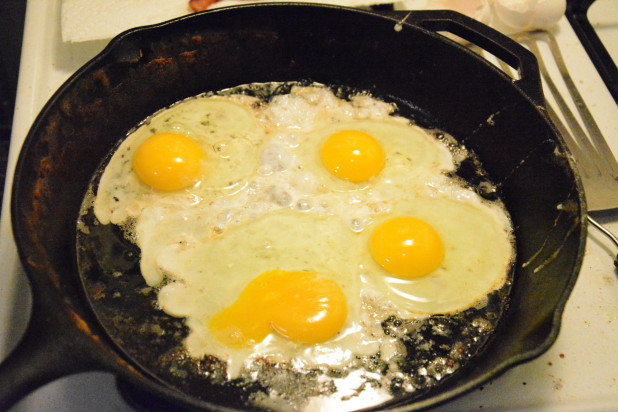 In the same pan as the bacon, crack four eggs.  One broke. I was pretty bummed but you move on …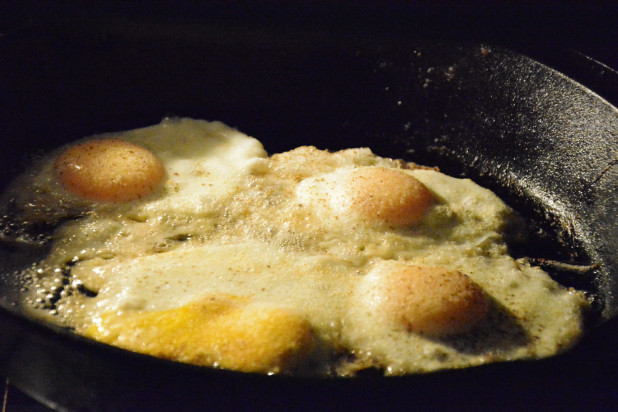 Here's a picture of the eggs mid bake.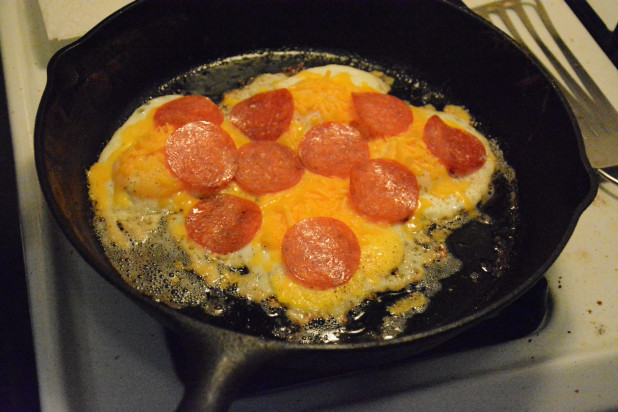 After the eggs are mostly cooked, add cheese and pepperoni.  Really any toppings can be added at this point.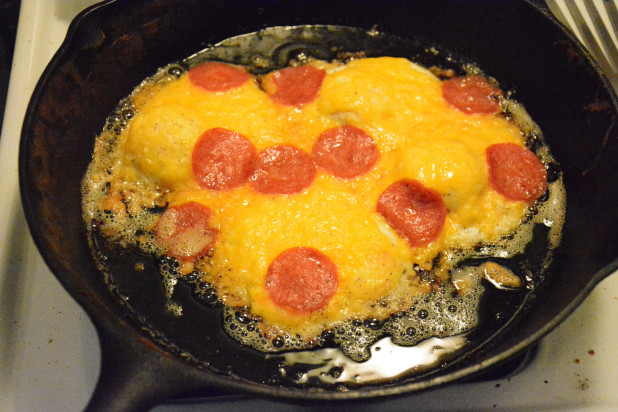 And its done!

Keto Breakfast Pizza
Nutrition Information
Serving size:

½ of total

Calories:

307
Fat:

24

Carbohydrates:

1

Fiber:

0

Protein:

22
Prep time:
Cook time:
Total time: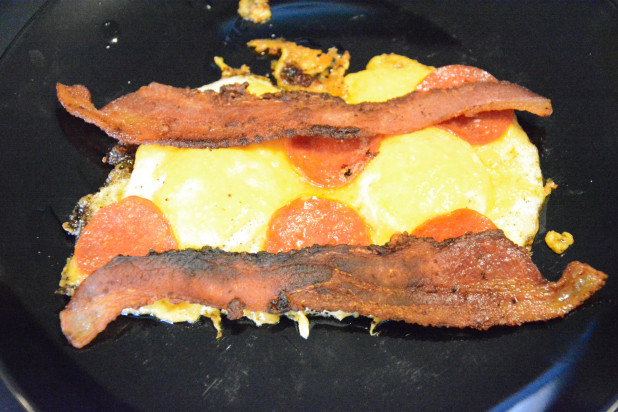 Ingredients
4 Eggs
4 Slices Bacon
2 Oz. Cheddar Cheese
10 Slices Pepperoni
Salt, Pepper, Garlic Powder and Onion Powder to taste
Instructions
Cook the bacon and reserve the bacon grease in the skillet
Let the pan cool a little
Crack four eggs into the pan, try to put them close together
Apply seasoning
Cook in the oven at 450 for 6 minutes
Add the cheddar and toppings
Cook for another 4 minutes
Put bacon on top and serve!