I like to try all sorts of different things for breakfast on the weekends. For the weekdays it stays pretty boring with either breakfast muffins or breakfast quiche, but when I have more time, I like to switch it up. Today I wanted to try making breakfast tacos with a Romaine lettuce leaf.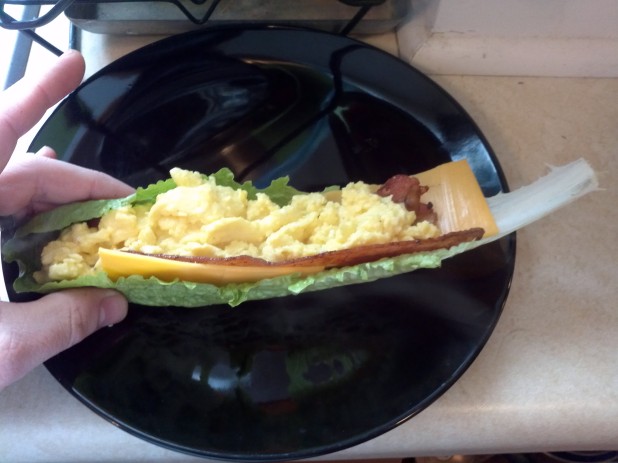 Here is the finished product!  It actually turned out significantly better than I had imagined.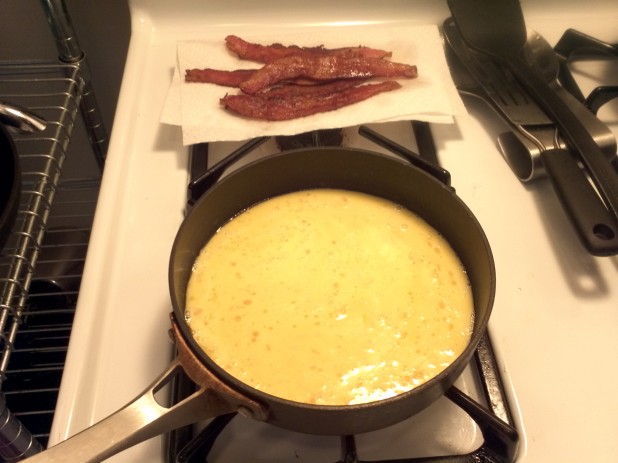 I started by cooking 4-5 slices of bacon and made some scrambled eggs in bacon grease.  For the eggs I just combined 4 eggs, 2 Tbsp of cream, pepper, salt and onion powder.  I cook the eggs until they are almost done, turn off the heat, and add cheese.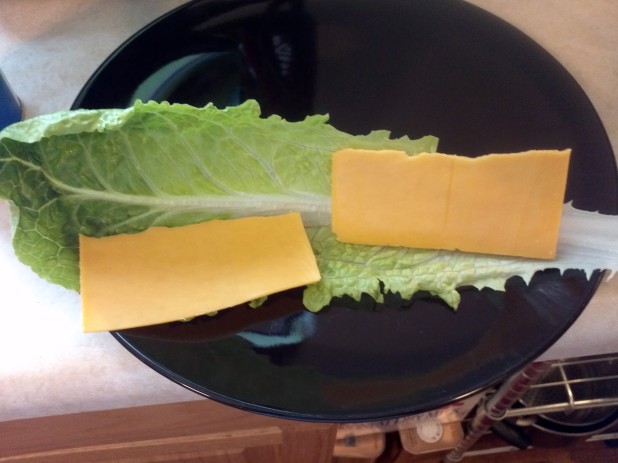 I love cheese so I threw a slice of cheddar down as well.  These romaine lettuce leafs are really convenient because they are practically taco shells by default.  I've used regular lettuce before but its a lot more work to pull it off the head and not all leafs are useable.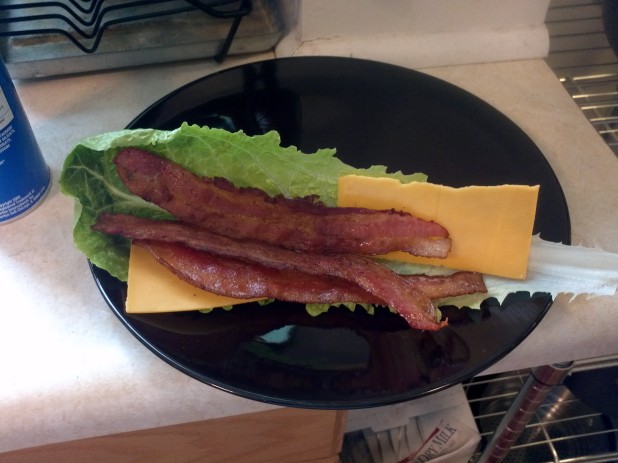 Throw some bacon in there!  You can adjust your meal by using more or less bacon.  I used three, my wife used two, you could use one for even less calories.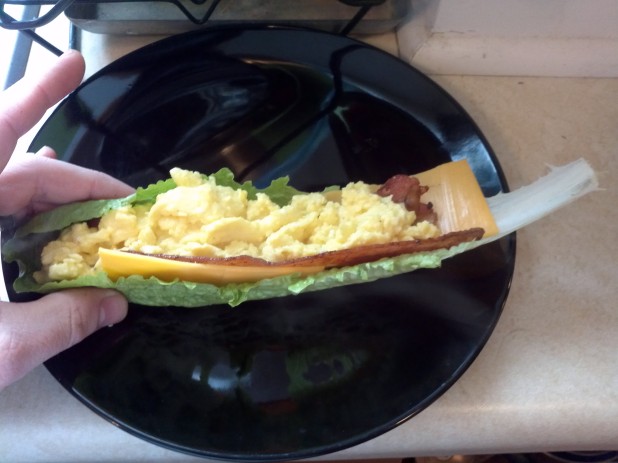 Here is the final product.  It stayed together really well and was a perfect breakfast portion.

Lettuce Breakfast Taco
Nutrition Information
Serving size:

1

Calories:

499
Fat:

40

Carbohydrates:

3

Fiber:

1

Protein:

29
Prep time:
Cook time:
Total time: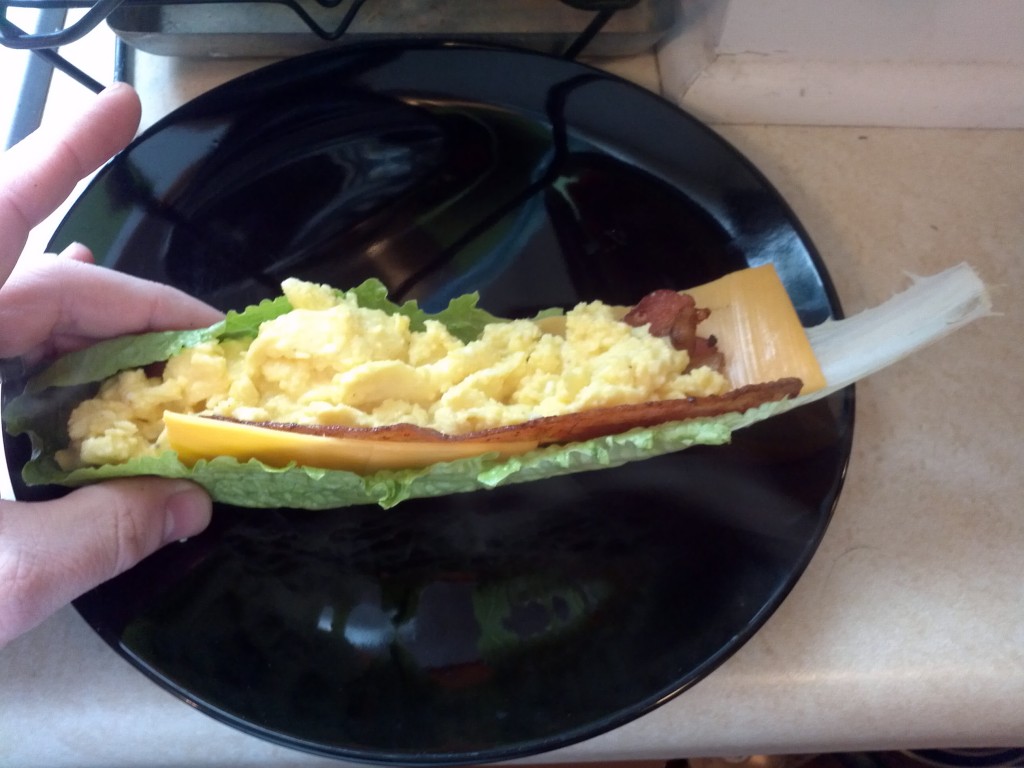 Ingredients
2 Romaine Lettuce Leafs
4 Large Eggs
2 Tbsp Heavy Cream
4-6 slices Bacon
2 Tbsp Shredded Cheddar
2 slices Cheddar Cheese
To Taste Salt, Pepper, Onion Powder
Instructions
Cook the bacon to desired doness
Whisk Eggs, Cream and seasonings
Scramble eggs, mix in cheese at the end
Combine Eggs, Bacon and Cheese into Lettuce
Eat!