I've recently discovered Quest bars. How I've been doing keto for so long and not eaten or heard of them, I don't know. They are by far the best keto bar I've had.  Previously I would get Atkins bars for when I was in a pinch but these are far superior. They come in a variety of different flavors and start at 3 net carbs. One of the primary reasons I like them over the Atkins bars is that they have a gooey, nougat-like consistency.  As a result, they get BETTER when they are melted and heated up.  See, I travel a lot for work and often get these sorts of bars as emergency meal replacements. They often sit in my suitcase or backpack for days or even weeks before they are needed.  With these, you're good to go but with the Atkins bars, which are more of a granola type product, you'd be left with a hot mess. So today, I show you  a cool way to cook the Quest bars down into little, mini cookies! Note: These are only so low in carbs because they contain sugar alcohols.  Some people report this amount of sugar alcohol as kicking them out of keto.  I'd experiment and try to make this sort of thing a nice treat rather than a daily snack.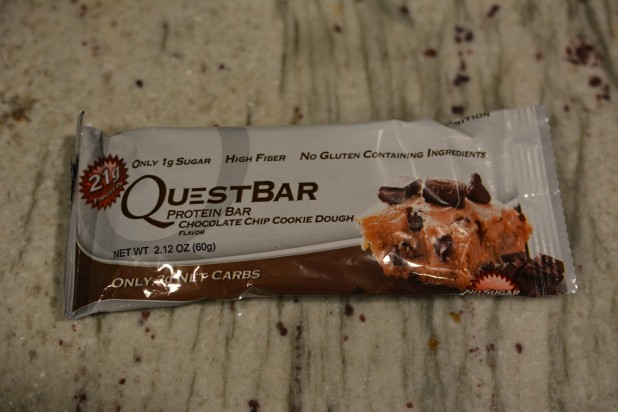 Here is the glorious bar itself.  There are a ton of different flavors but this is my favorite amongst the ones I've tried.  Also, they vary a lot in terms of the amount of net carbs so I generally stick to the 3g net carb bars.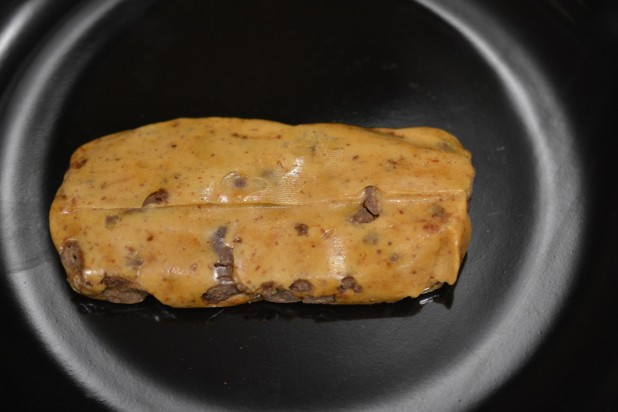 Start by microwaving the bar for 10 seconds to warm it up.  You can skip this step if the bar is already malleable.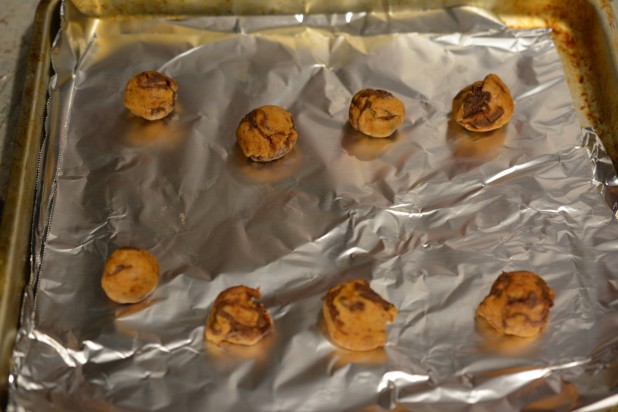 Then split the bar in half, then in half, then in half to get 8 equal balls.  Place them on a cooking tray.  I used my convection oven since this is a small task and the thing heats up super fast.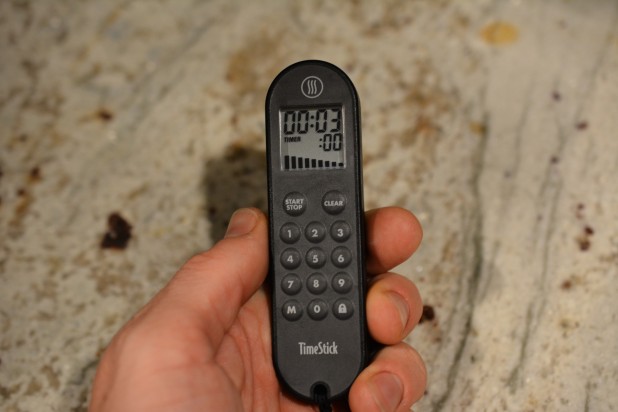 Now set a timer for 3 minutes.  My previous go to timer, a cheap magnetic one from Ikea, just died on me.  As a result I picked up this new TimeStick from Thermoworks, the same people that make the rediculously good and fast Thermapen! So far I like it.  Its waterproof and magnetic and counts up or down.  Another cool feature is it keeps counting up after the timer stops, so if it takes you 3 minutes to find the remote and pause the DVR after the alarm goes off, you'll know the actual cooking time instead of just what the time was set for.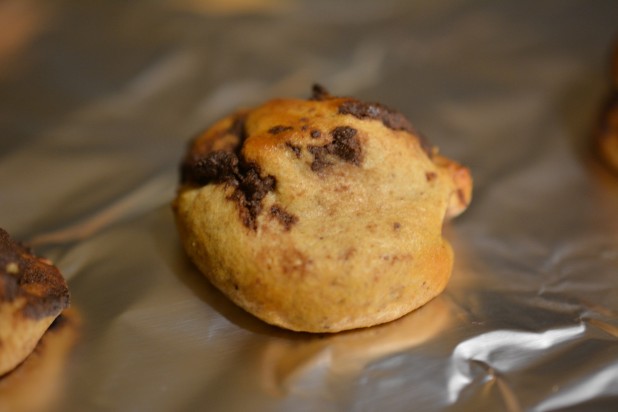 After three minutes in the oven, you're left with some glorious cookies! Who ever thought you could eat cookies again while on keto!!

Quest Cookies
Nutrition Information
Serving size:

8 pieces

Calories:

190
Fat:

8g

Saturated fat:

3g

Unsaturated fat:

0g

Trans fat:

0g

Carbohydrates:

20g

Sodium:

280mg

Fiber:

17g

Protein:

21g

Cholesterol:

5mg
Prep time:
Cook time:
Total time: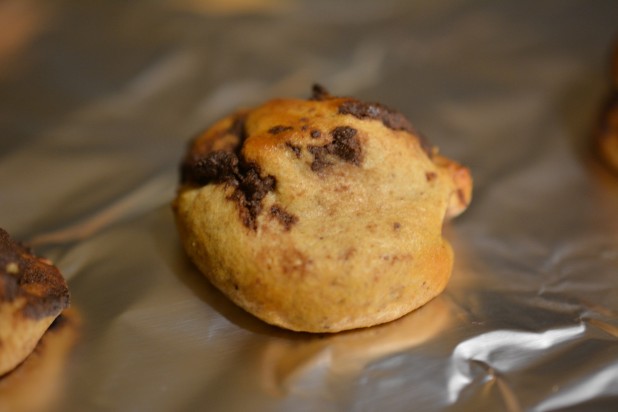 Instructions
Preheat your convection oven to 450
Start by microwaving the quest bar for 10 seconds to warm it up
Break the bar into 8 equal parts and roll into balls
Place on a cooking sheet and bake for 3 minutes
Eat!
Quest Bars
Seriously, where have these things been all my life? They are insanely good! I'm sure there is some down side but they are so much better than Atkins bars. The cookie flavor is my favorite and its awesome for travel since they get even better when warm.
Black and Decker Convection Oven
My convection oven is my best friend. Whenever I am making a dinner for just one or two I always use this over my full sized oven. Meals like Lazy Keto Chicken were designed for this thing, the hot air cooks stuff super fast and uses less energy.
ThermoWorks TimeStick
This is the last timer you'll ever have to buy. Its waterproof, tactile, counts up and down, and its magnetic! It even keeps counting up after it beeps so you know the exact cooking time.