You know those Pinterest fails where the outcome never looks like the photo? Well that's how my last blender caught on fire while my wife was making some frozen two ingredient ice cream amalgamation. I was able to fix the blender but it never really was the same.  So for Christmas my wife got me the blender I always wanted, the Vitamix Pro 750!! First up on my list to make is an Avocado shake that my sister raves about.  I've tried it before with my old blender but it always had big blocks of ice and didn't ever fully mix.  I decided to revisit it with the Vitamix and it was awesome!
Look for more Vitamix Recipes as I experiment with this bad boy over the next few months. I also plan on starting a low carb smoothie series to cover all the keto options out there. Supposedly you can make all sorts of crazy nut butters and soups with this thing as well. If you have any good suggestions or recipes for me sound off in the comments!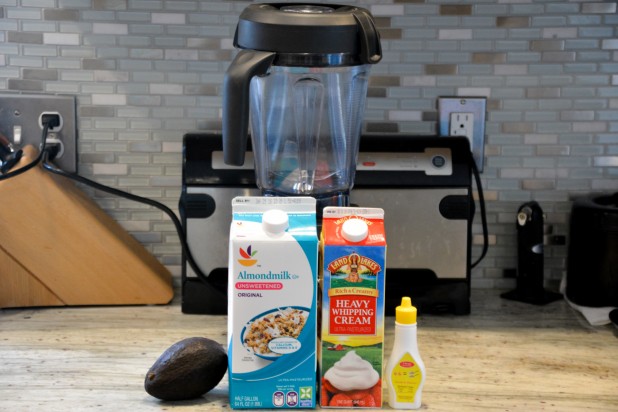 Here's the Vitamix with all the ingredients you're going to use. The original recipe had all heavy cream but it was just way too many calories so I split it up into half Almond Milk and half heavy whipping cream.  You can use any sweetener but I prefer liquid EZ-sweetz since its concentrated, liquid and easy to use.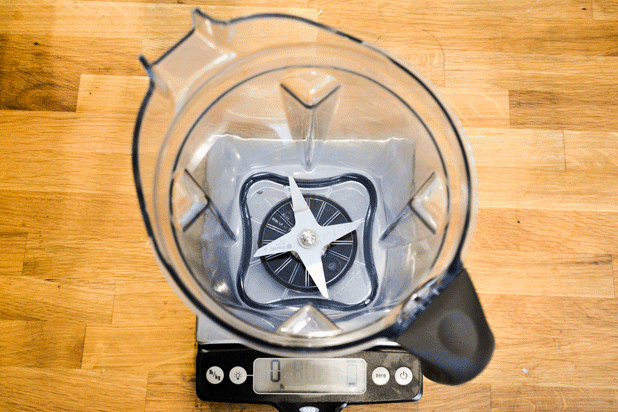 In an effort to reduce the number of pictures for each recipe, I tried entering the 20th century with a GIF! In general with blending, you want to add the liquids first, then the solids, followed by the ice.  The liquids reduce the chance of an air gap and help the blender mix the ingredients effectively.  Start with the almond milk, then the heavy cream, EZ-Sweetz, an avocado and then the ice!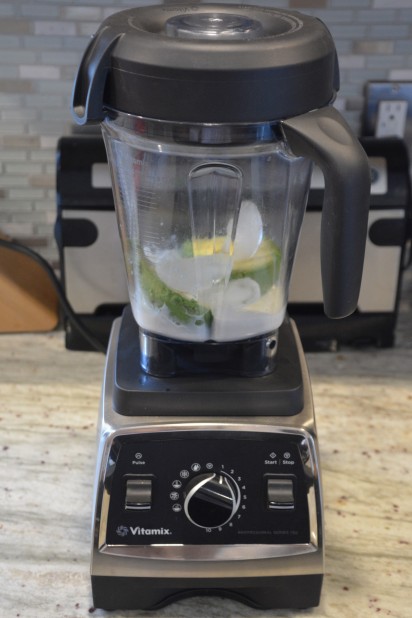 Here's the bad boy ready to rip!  I started with the variable section of the mixer but ended up using the smoothie setting.  It was a lot more effective in blending it and getting the right consistency.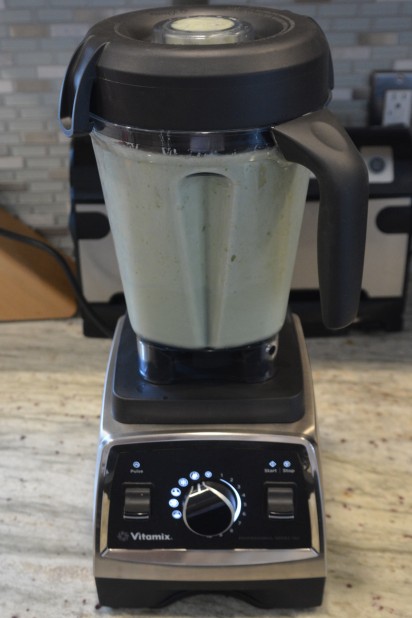 Here's the Vitamix in action destroying those avocados!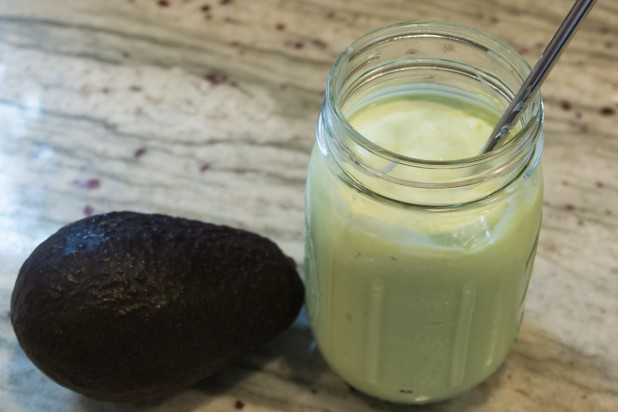 Here's the finished low carb smoothie! The consistency is like a light yogurt with a nice, sweet taste. This is perfect on its own or could serve as a nice base for adding in other flavors like nut butters or protein powders! I served it in a 16 Oz. Ball Jar with a metal spoon straw. The Ball Jar's are great because you can mix up a smoothie and throw it in the refrigerator for later.

Avocado Shake
Nutrition Information
Serving size:

1

Calories:

587
Fat:

58g

Carbohydrates:

18g

Fiber:

12g

Protein:

6g
Prep time:
Cook time:
Total time: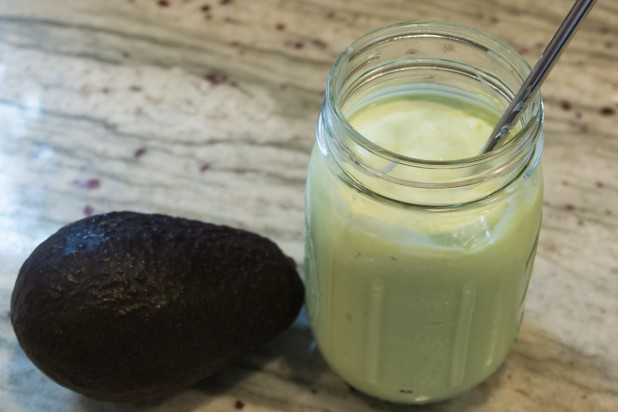 Ingredients
3 Oz Unsweetened Almond Milk
3 Oz Heavy Whipping Cream
6 Drops EZ-sweetz
1 Avocado (230g whole, 175g de-skined and de-seeded)
6 Ice Cubes (3 Oz)
Instructions
Add the Almond milk, heavy whipping cream and EZ-sweetz to the vitamix
Cut the avocado in half, remove the seed and remove the flesh from the skin, add to the mixer
Add in 3 oz of ice (6 cubes from my ice maker)
Blend on the smoothie section of your vitamix or until the mixture is yogurt consistency if using a regular blender
Serve or refrigerate!
Vitamix Pro 750
This is the crème de la crème of blenders. I know what you're thinking, why would I possibly need this? What could I make? Wonder no more! Check out all the Vitamix Recipes where you can make low carb smoothies, soups, nut butters, keto desserts and more!
EZ-Sweetz
EZ-Sweetz is liquid sucralose. In case you weren't aware, powdered splenda contains carbs as binding agents to get it to look and act like sugar. If you're making something like a chocolate mousse or a Low Carb Cheesecake, this stuff is perfect. I've never seen it in a store before so I stock up on it online. You can get liquid stevia or truvia at somewhere like Whole Paycheck but I like this stuff better.
Metal Spoon Straws
You know those straws they always had for slurpies at 7-11? Relive your childhood with these metal, washable equivalents. Adds extra flair to drinks and adds a practical touch for Low Carb Smoothies!!