Generally I like to cook all of my wife and I's food for the week on the weekend. Having food ready and accessible makes it much easier to stick with a diet.  When breakfast and lunches are premade, you just grab it and go, no trying to decide what to make in the morning or feeling lazy and having to fall back to a fast food hack.  So, in comes the breakfast quiche.  You can put anything you want into it; its basically just baked eggs.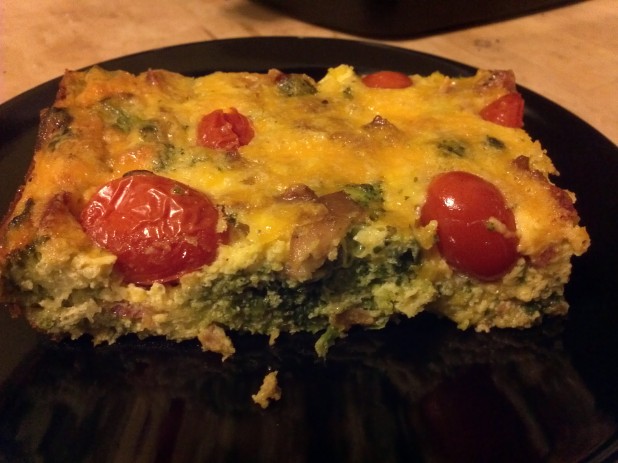 Here is the finished result, lets get started!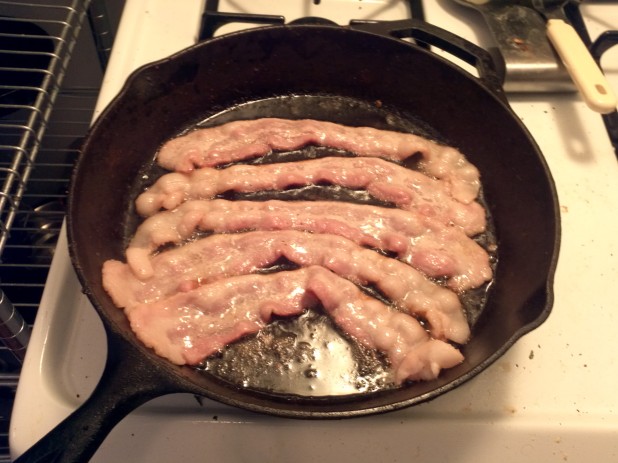 The first step is to cook the bacon.  This serves two purposes.  First, it cooks the bacon 🙂  Second, it provides great cooking grease for the rest of the process.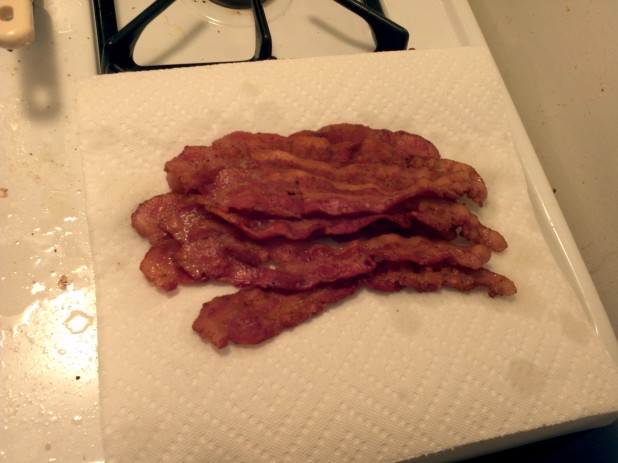 I like my bacon pretty crisp, and it will soften during the cooking anyway.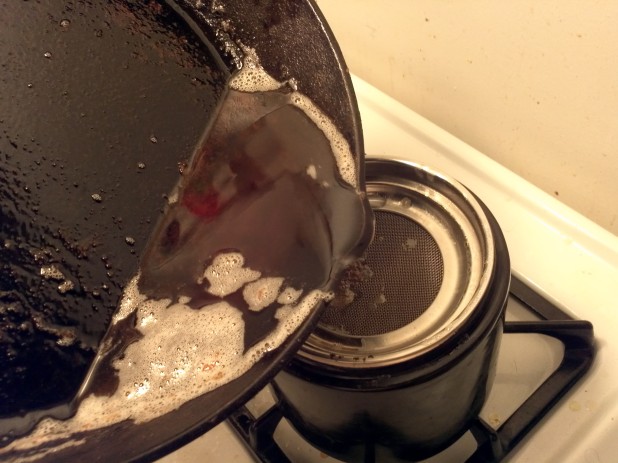 Drain the excess fat.  I use this special grease keeper that I got from Amazon a few weeks ago. It has a filter on top to catch the random stuff. I only put pure bacon grease in it and you can add it to anything you are cooking. It has a nice flavor and its free!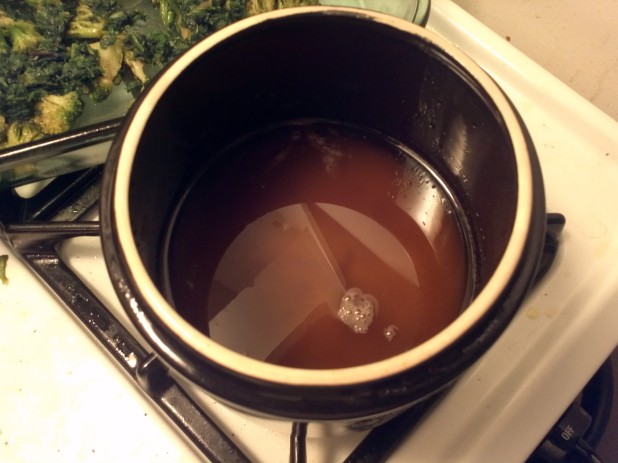 Here is a couple weeks of accumulation, its about 1/3 full already!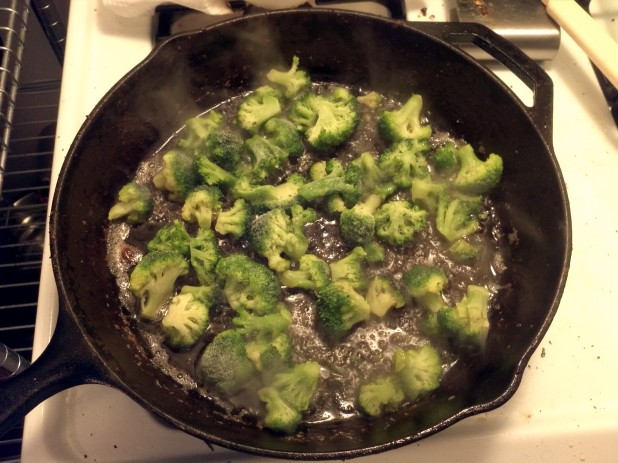 Fry the vegetables in the left over bacon fat.  I used frozen broccoli and frozen spinach this week.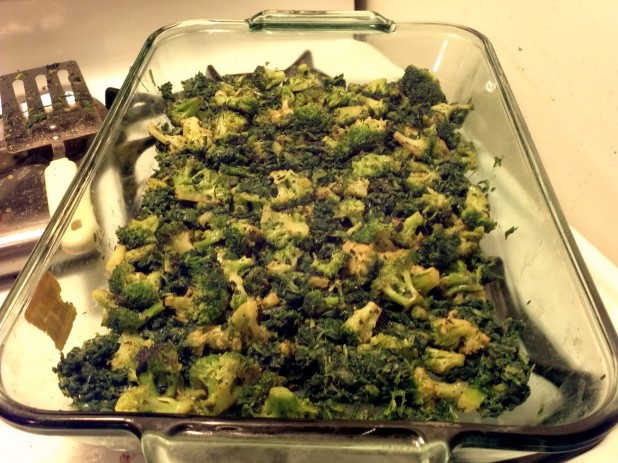 Line the bottom of your pan with vegetables.  No need to grease it because of all of the bacon fat 🙂  Note that I used a huge pan because I was making it for 2 people for 5 days so this is for ten servings. You can use a standard 9×13 as well.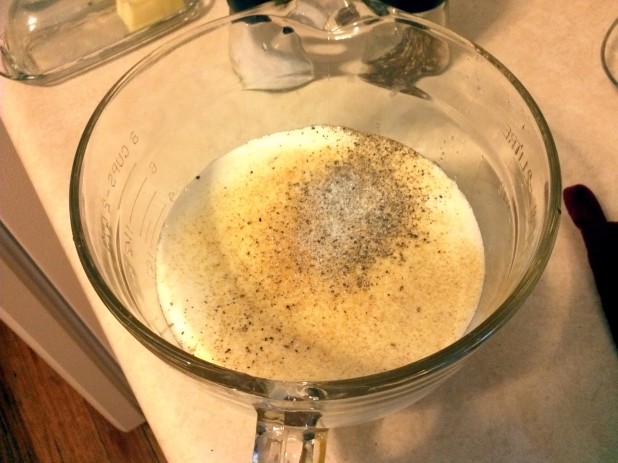 Add the eggs, cream and spices together.  I used garlic powder, salt and pepper.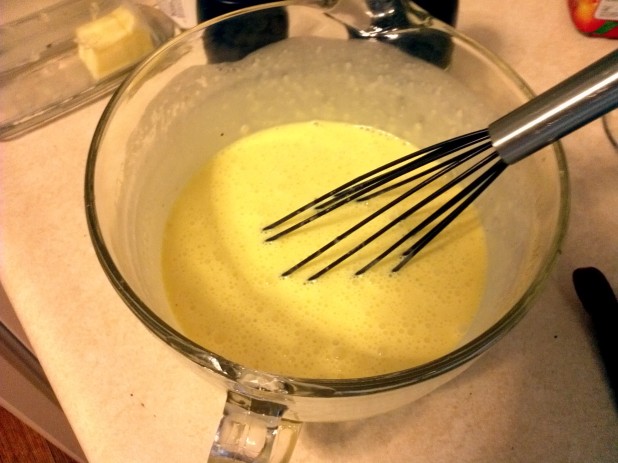 Whisk it all together!  Try to mix it up pretty well because you want fluffy eggs.  Notice the bubbles in the mixture.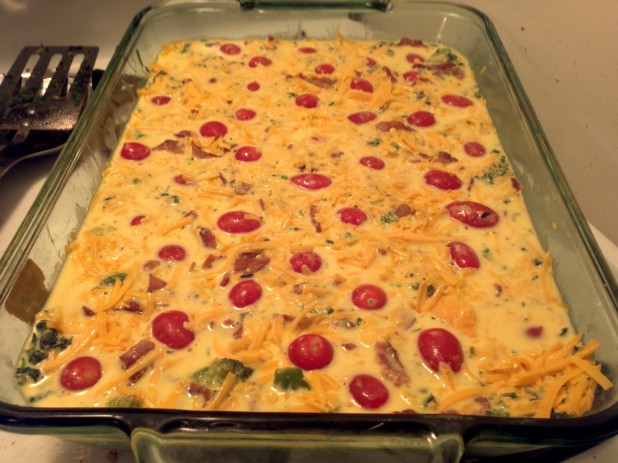 Pour the egg mixture over the vegetables.  Then crumble bacon over the mixture.  Add cheese and push in grape tomatoes.  Finally, push it all down and in.  Tomatoes are pretty high carb but this is a vegetable packed breakfast. You can of course not use them or include different vegetables.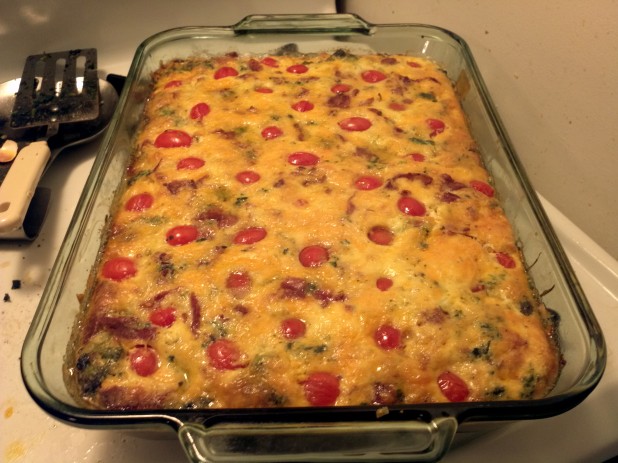 Here is the final product!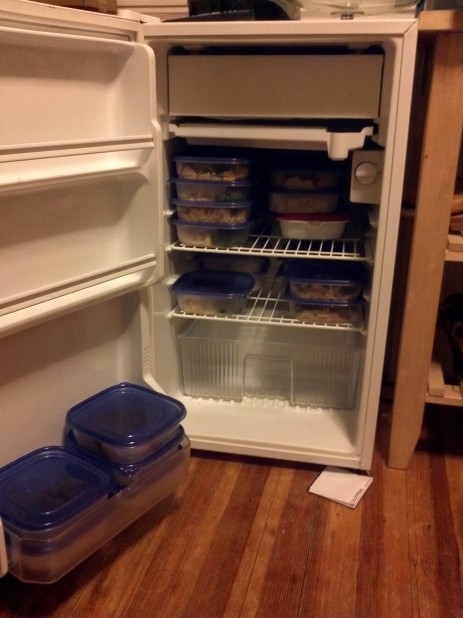 And here is a picture of the entire week ready to go in terms of breakfast and dinner.  Happy cooking ketards!

5day Breakfast Quiche
Nutrition Information
Serving size:

1

Calories:

313
Fat:

24

Carbohydrates:

8

Fiber:

5

Protein:

17
Prep time:
Cook time:
Total time: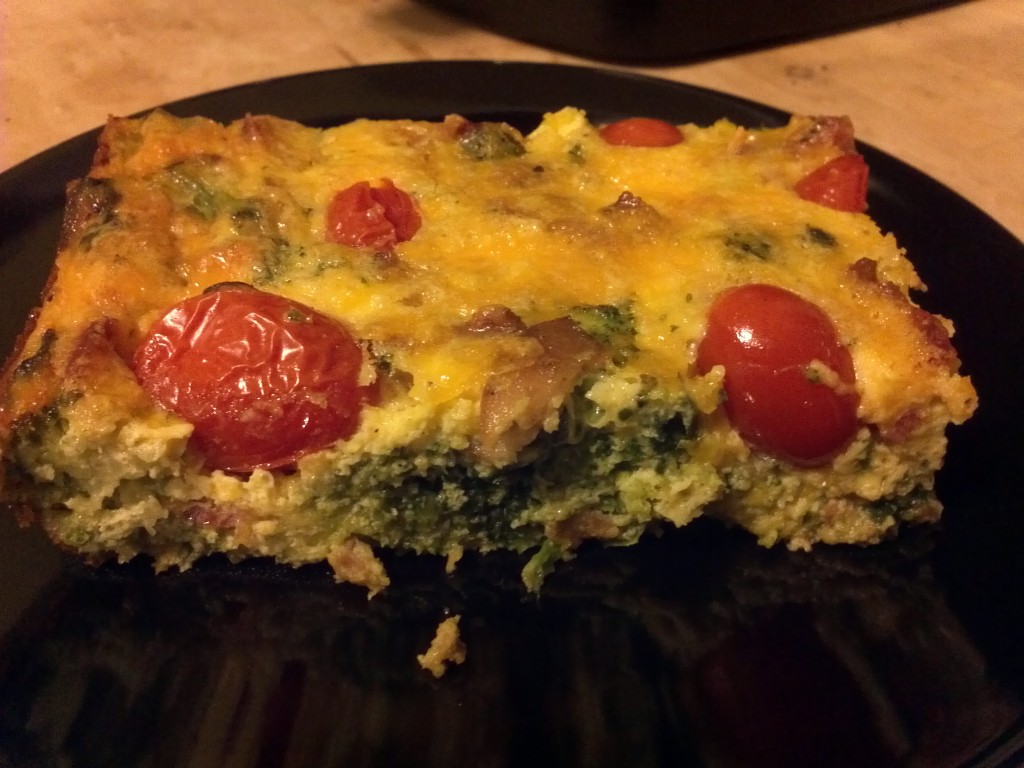 Breakfast Quiche for 5 days of breakfast for two people
Ingredients
12 Eggs (8 eggs for smaller pan)
10 Bacon
450g Broccoli (whole bag)
255g Spinach
1 Cup Heavy Cream (1/2c for smaller pan)
10 oz Grape Tomatoes
5 oz Cheddar Cheese (hand grate)
To taste Salt, pepper and garlic powder
Instructions
Fry bacon and set aside
Fry vegetables in bacon grease (don't fry tomatoes)
Spread fried vegetables in pan
Whisk eggs, spices and cream together and pour over vegetables
Crumble bacon over mixture, distribute cheese and tomatoes; pack mixture down
Bake at 375 for 40 minutes (30 for smaller pan)
Slice it up and eat it for breakfast all week!
Tovolo 7.5 Quart Mixing Bowl
Most of my large 5day recipes and casseroles are all mixed together before being baked. You really need a giant bowl to hold all the ingredients and this one fits the bill!
Lodge 12-inch Cast Iron Skillet
The only pan you really need. Once properly seasoned, this pan can cook anything you can imagine! Lasts forever and never wears out.
4.8 Quart Casserole Dish
Great for cooking those gigantic, week long casseroles! I call them 5day meals on the website. Normal casserole dishes are 10×13 but this one is gigantic and can easily be divided into ten portions.