Last weekend I had a few friends over for an early Friendsgiving.  If your not familiar, Friendsgiving is a made up holiday where you gather all of your friends together and eat Thanksgiving like food since you all might be spending actual Thanksgiving with relatives. This time last year I wasn't on keto so I really wanted to go all out for my Friendsgiving celebration.  The first thing I needed to get together was a solid side.  So, I decided to make a super cheesy green bean casserole!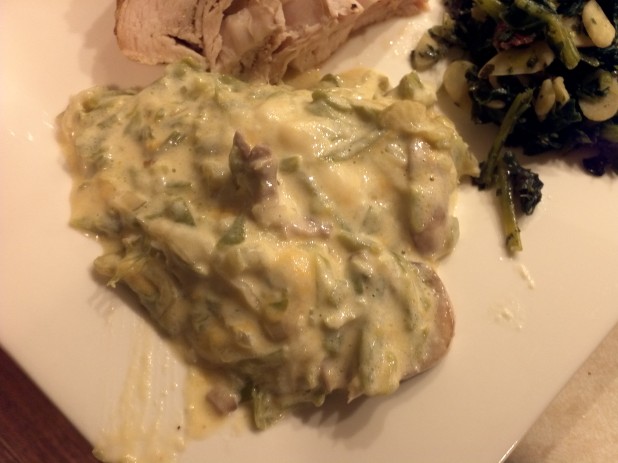 Here is the finished, plated product.  It was sooo good, I think this might turn into my preferred keto side.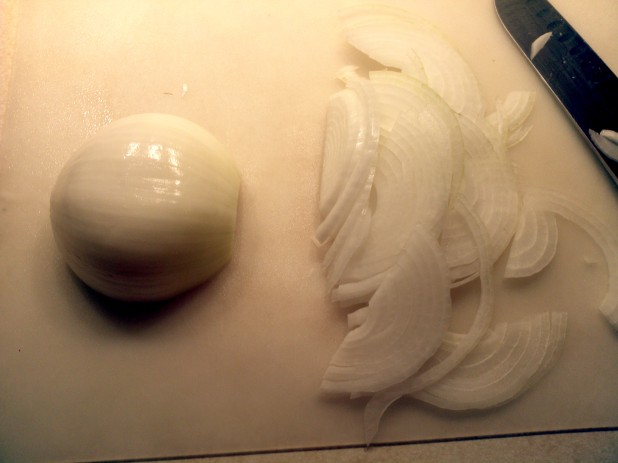 Start by slicing an onion really thin. Cut the onion in half and then slice as shown above as thin as you can.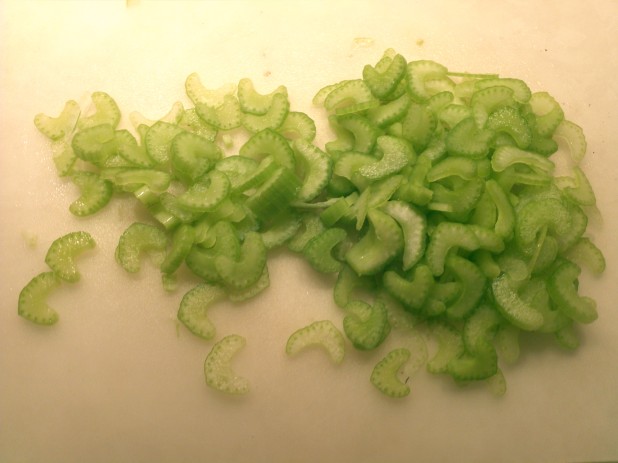 Do the same with four stalks of celery.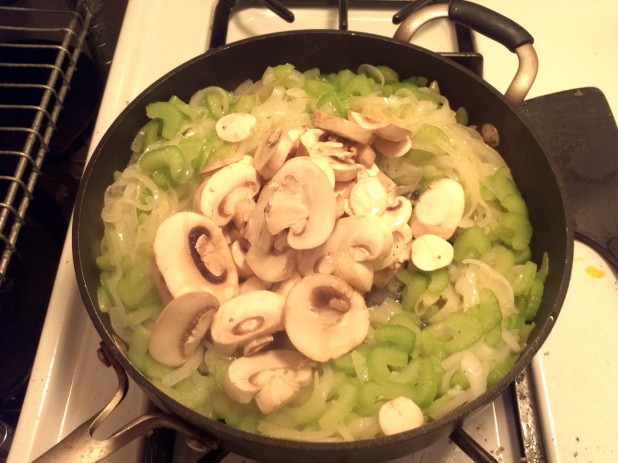 Next cook all of the vegetable until soft and translucent.  I used presliced mushrooms but if you use whole mushrooms, slice them before this step.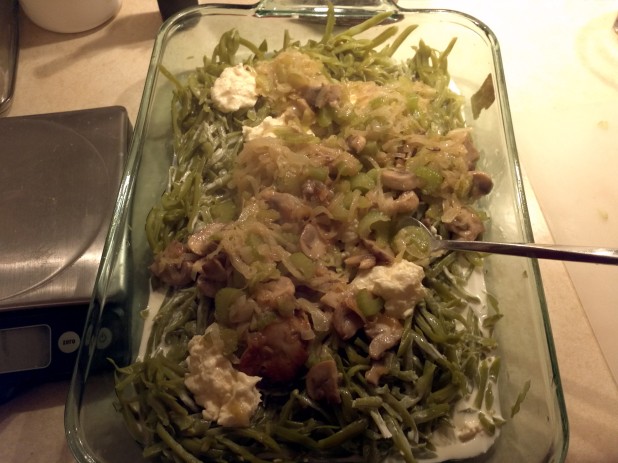 Next take all of the vegetables, the fried ones and the drained green beans, and combine it with the mayo and heavy cream.  Mix it together. Since I was making food for a lot of people, I used my huge 10″x15″ casserole dish.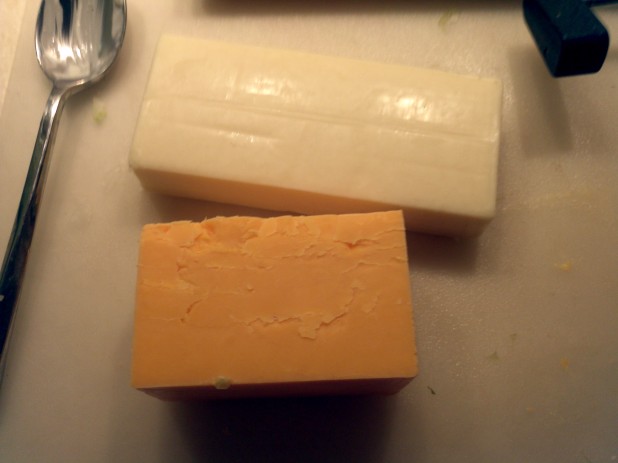 Now for the cheese!  You can use any sort of cheese you want, but I chose a sharp cheddar and a Monterey Jack.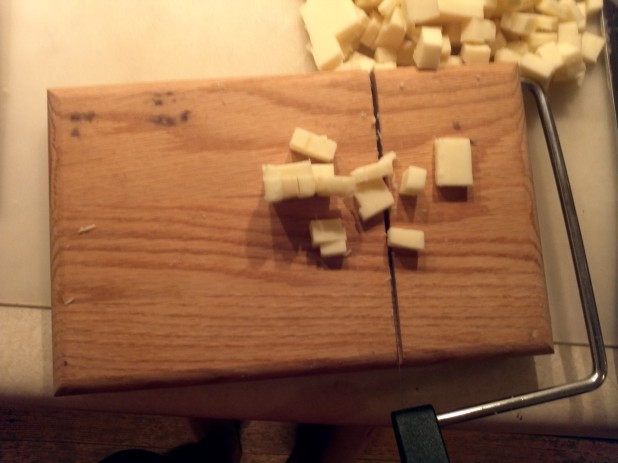 The key to getting the cheese right in this recipe is a wire cheese slicer. These things make quick work of cheese and allow you to make fine dices.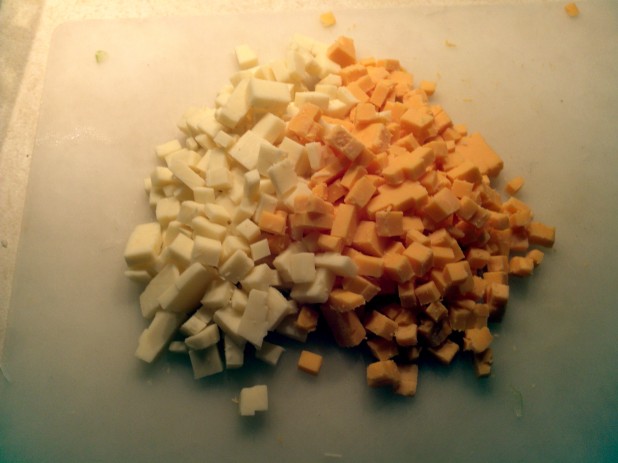 Here are the diced cheeses.  Try to make the pieces pretty small so that it spreads out evenly.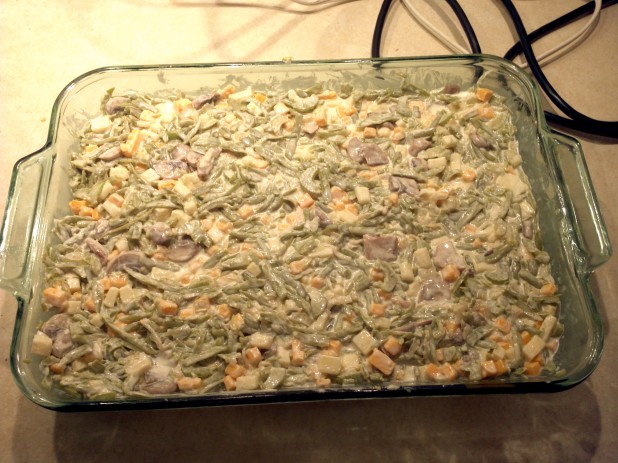 Here is the prepped Cheesy Green Bean Casserole!  Throw that bad boy in the oven and you've got yourself a party!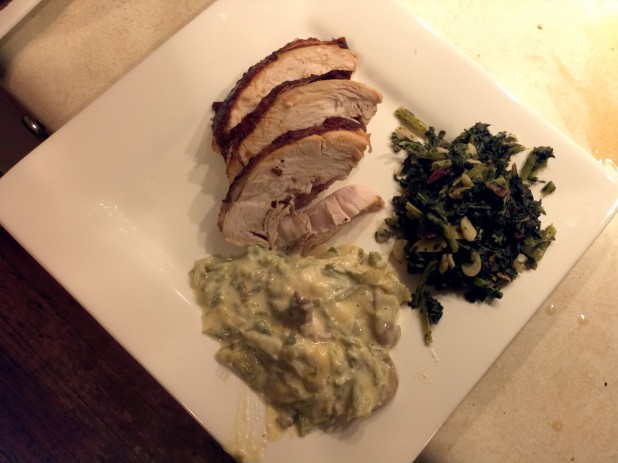 Here is the finished Cheesy Green Bean Casserole plated with some fried turkey and kale!

Cheesy Green Bean Casserole
Nutrition Information
Serving size:

1/12th

Calories:

300
Fat:

26

Carbohydrates:

7

Fiber:

2

Protein:

11
Prep time:
Cook time:
Total time: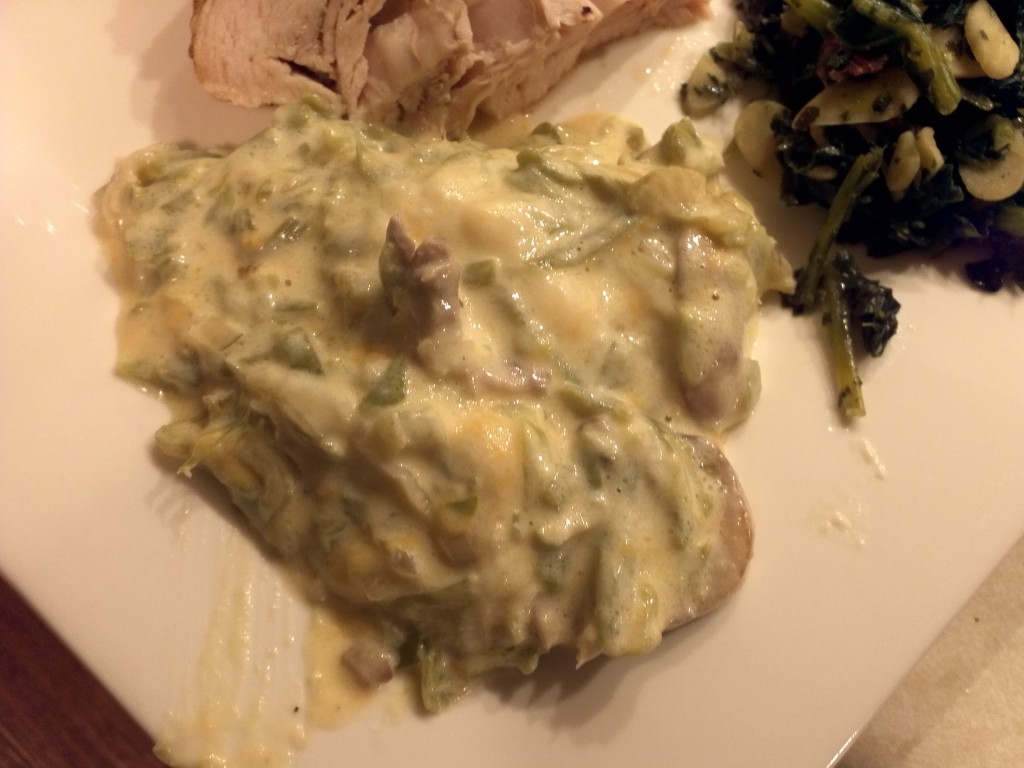 Ingredients
4 Cans French Cut Green Beans
1 medium Onion
4 Stalks Celery
8 oz Sliced Mushrooms
1 Cup Heavy Cream
½ Cup Mayo
8 oz Monterey Jack Cheese
8 oz Cheddar Cheese
To Taste Salt and Pepper
Instructions
Thinly slice the onion and the celery
Saute the onion, celery and mushrooms over medium heat with either butter, lard or olive oil until translucent
Finely dice the cheeses
Drain the green beans and pour into a greased casserole dish
Add the sauteed vegetables, cream, and mayo, stir to combine
Add salt and pepper to taste
Add in the cheese and do a final mix
Cook @ 350 degrees for 35 minutes