Before I started keto I never even considered eating an Avocado. It was partially because we never ate them growing up and partially because I was scared to pick out the wrong one at the grocery store! Now, I love buying Avocados and their high fat content make them a keto super food. In terms of picking them, you ideally want an Avocado that's not too green, more dark brown, and has a slightly soft feel to it. If its too hard or too green, its not ripe yet. To speed up ripening, put the Avocados in a brown paper bag on the counter. Another trick that I recently learned is that once its reached the desired ripeness, if you put it in the refrigerator, it will halt the ripening. Now I just buy a bag of Avocados, keep them on the counter, and put them in the fridge whenever they're at the desired ripeness. This way I always have them on hand. Anyway, if you keep Avocados on hand, Guacamole is super easy to make!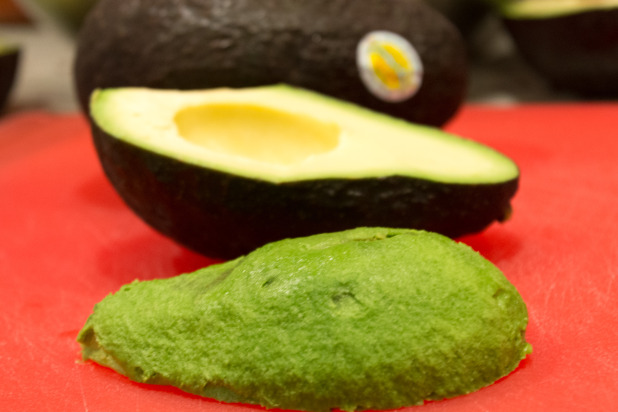 Start by chopping up the Avocados.  I just cut them in half, remove the middle section and peel off the skin. Then I rough chopped them.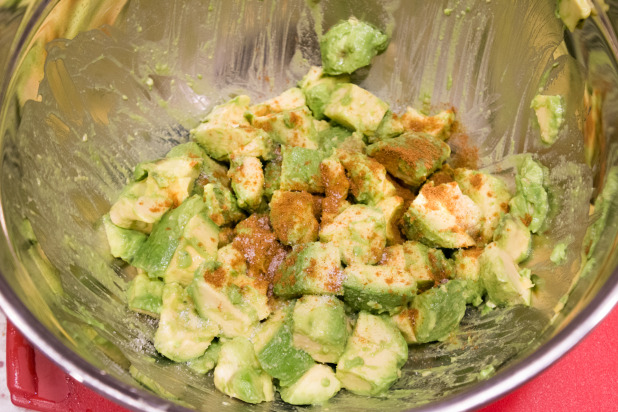 The first step is to toss the Avocados in some lime juice.  This stops them from browning while we make the Guac and helps add flavor.  The picture above is after I've tossed them in lime juice and then I added the spices.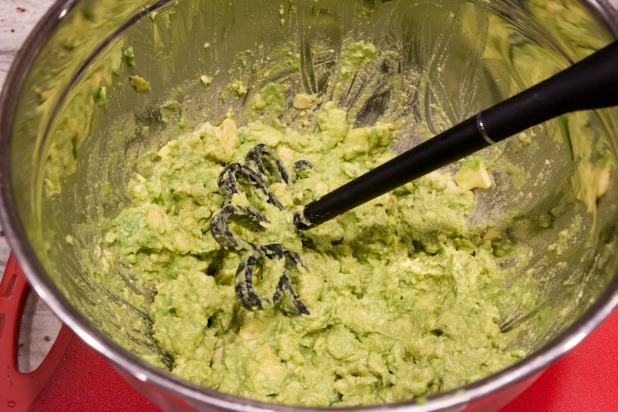 Next, grab a trusty potato masher and lightly mash the Avocados.  You don't want to go too crazy since chunks are kind of nice to have in the guac.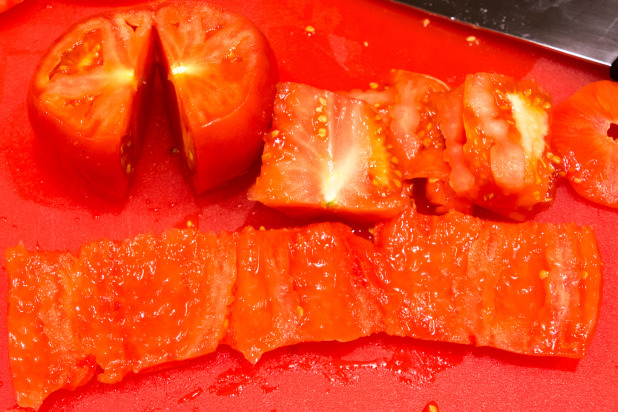 The next step is to seed and dice the tomatoes.  To do this, slice the top and bottom off of the tomato, then carefully slice it in half but not all the way through as shown on the top left.  Then use your knife to cut out the center portion.  You should be left with a ribbon of tomato as shown on the bottom.  Then dice it up and discard the rest!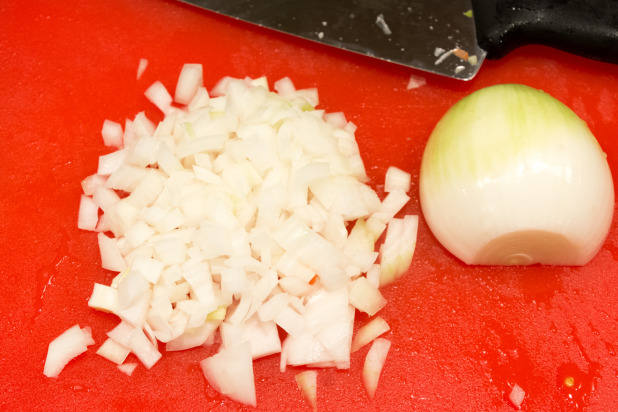 Then dice a small onion.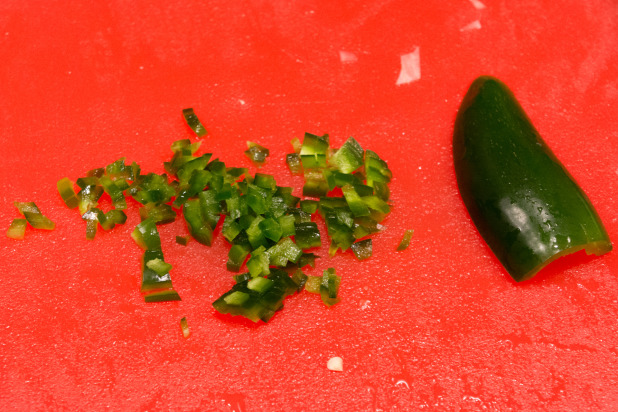 And finely dice a Jalapeno.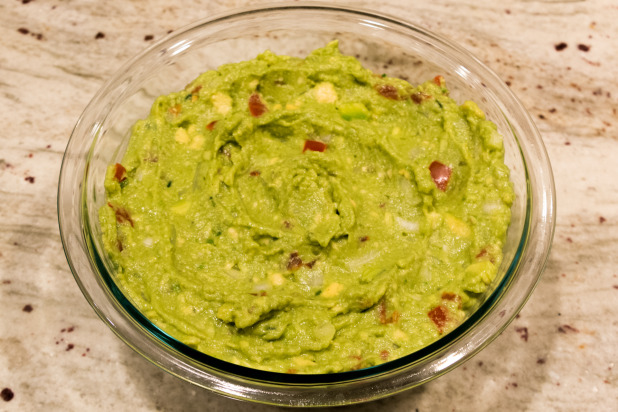 Now throw all that into the mixture and combine.  Then let the Guacamole sit at room temperature for an hour or so before serving.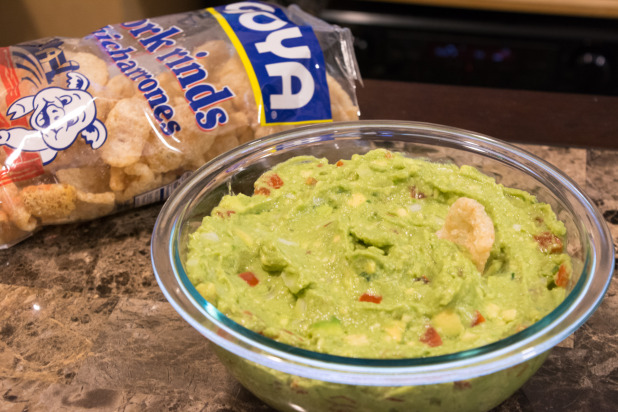 Serve with some pork rinds, cheese chips or anything else you care to dip!

Guacamole
Nutrition Information
Serving size:

⅛th

Calories:

140
Fat:

11g

Carbohydrates:

11g

Fiber:

6g

Protein:

3g
Prep time:
Cook time:
Total time: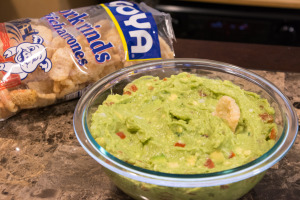 Ingredients
4 Avocados
1 Small Onion
2 Tomatoes
1 Jalapeno
1 Tbsp Lime Juice
½ tsp Salt
½ tsp Cumin
½ tsp Salt
½ tsp Cayenne Pepper
1 Tbsp Minced Garlic
Instructions
Start by peeling and chopping the Avocados
Place the Avocados in a large bowl and toss with the lime juice
Add the spices and mash the Avocados with a potato masher
Add the Jalapenos, onions and tomatoes and mix again
Store at room temperature for 1 hour before serving to allow juices to comingle.
Tovolo 7.5 Quart Mixing Bowl
Most of my large 5day recipes and casseroles are all mixed together before being baked. You really need a giant bowl to hold all the ingredients and this one fits the bill!
Potato Smasher
Even though potatoes are a no-no on the keto diet, it doesn't mean this common kitchen accessory is worthless. Use it to smash cauliflower or to rough shop any sort of veggies. Often the veggies used in keto have a high water content so smashing by hand yields much more consistent, less watery faux potatoes!
Victorinox Fibrox 8″ Chef's Knife
You really only need one good knife. This one is it. America's Test Kitchen rated it the number one budget knife!