I'm always on the look out for new and fresh vegetable sides to add to my rotation.  Sometimes, even I can get tired of creamy cheesy spinach.  Hard to imagine, but it does happen!  You might think its as simple as just adding cheese to any old vegetables.  However, you've got to find the right consistency of vegetable or else it just becomes a sloppy mess.  This is also true if the vegetable is too watery.  Speaking of watery, the Zucchini actually has a ton of water but we'll solve that later, for now, let's get started!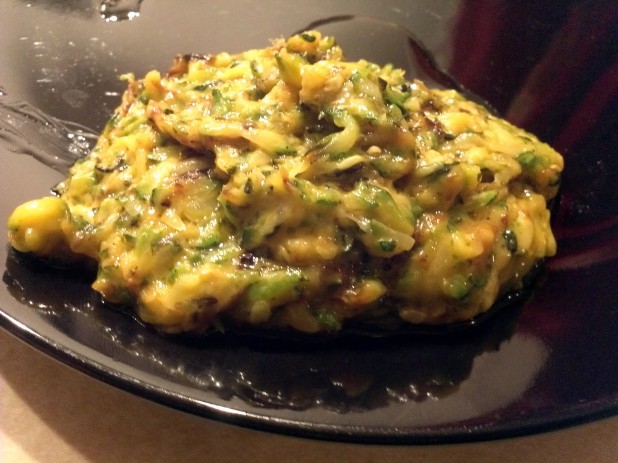 Ok, so I lied a little, it does look like a sloppy mess but it is super tasty!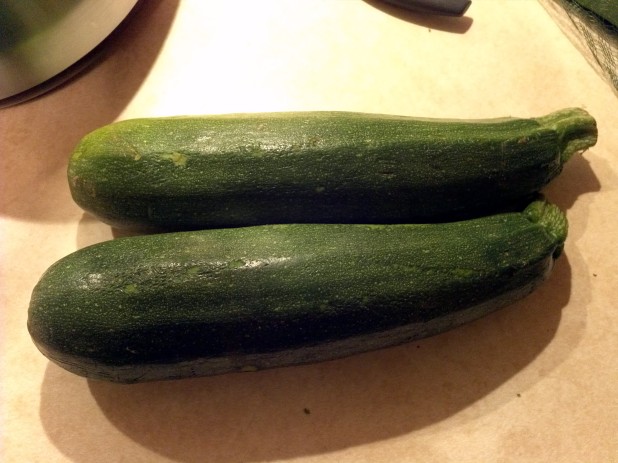 Start with two Zucchini.  Make sure to wash them and cut off the tops.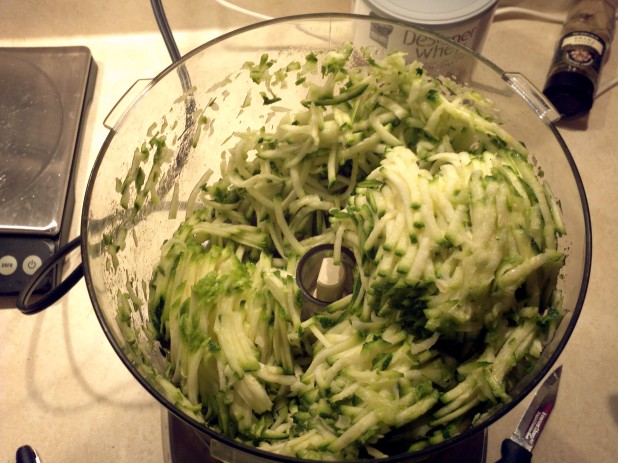 Next, break out your food processor and shred those Zucchini!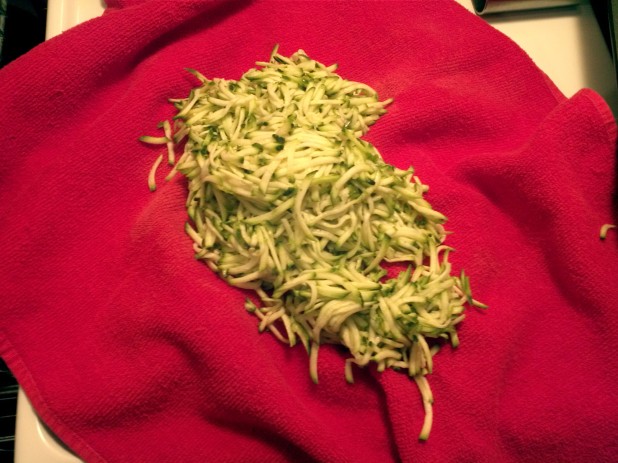 Now comes the part about the water.  Unfortunately, the Zucchini is way to moist so if you cook it just like this you will get a hot mess.  So, place the shredded Zucchini onto a clean dish towel and wring it out.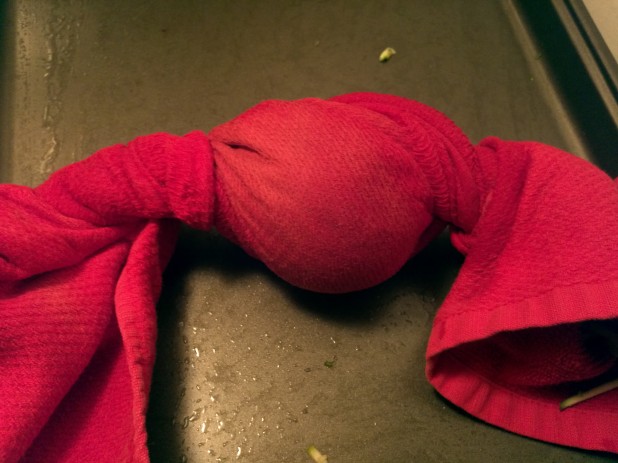 It should look like this.  Twist both sides and liquid should squeeze out of the Zucchini.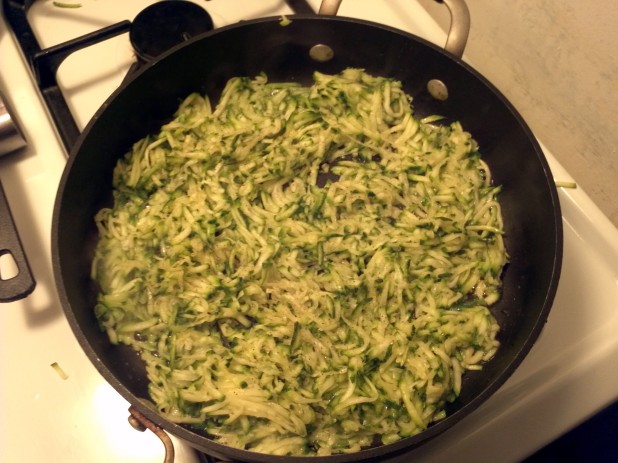 The next part is, you guessed it, fry it in a pan!  Also now is a good time to add some salt and pepper.  I cooked it in bacon grease cause I keep a huge jar of it around but you could also use butter or olive oil.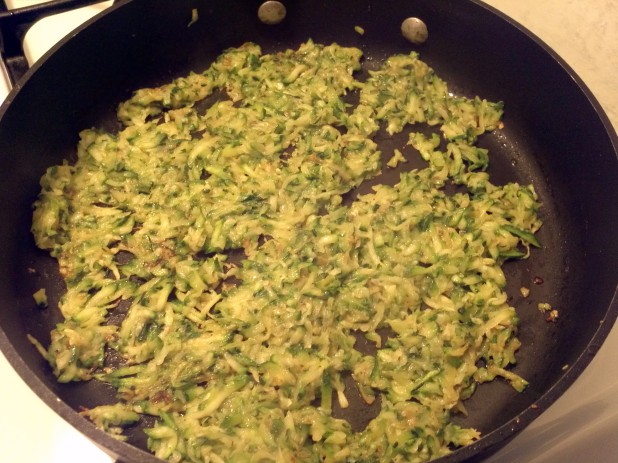 Fry the Zucchini until it starts to brown.  Then add the cheese and finish the mixing.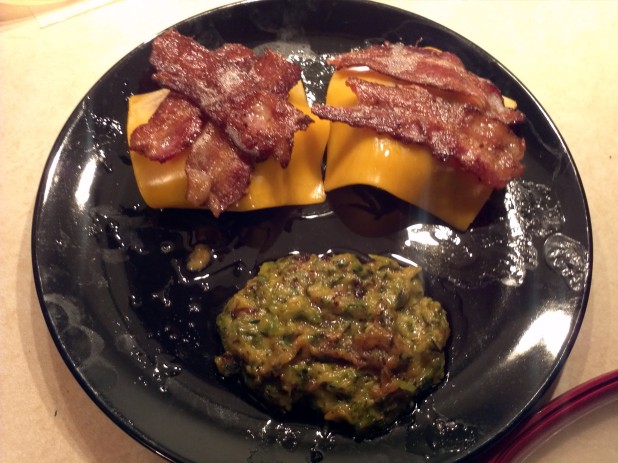 Here's the finished Cheesy Zucchini with some sliders.

Cheesy Zucchini
Nutrition Information
Serving size:

½

Calories:

197
Fat:

14

Carbohydrates:

7

Fiber:

2

Protein:

13
Prep time:
Cook time:
Total time: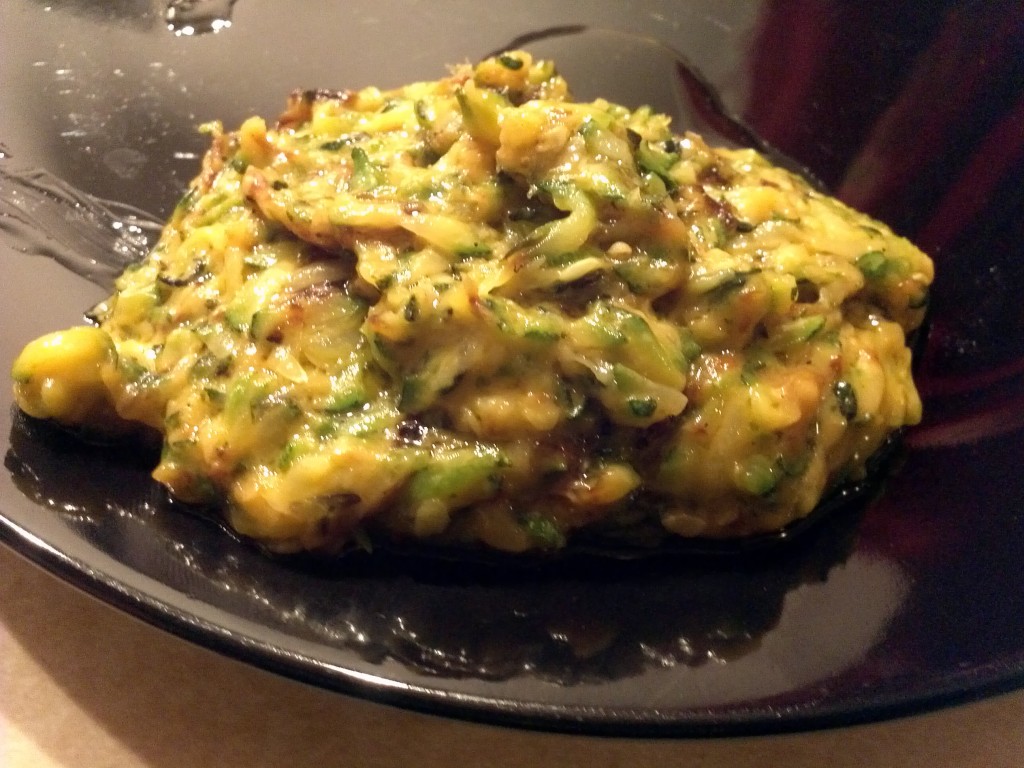 Ingredients
400g Zucchini (2 medium size)
6 oz Cheddar Cheese
Instructions
Wash Zucchini and cut ends off
Shred on the medium wheel on a food processor
Wring the Zucchini off in a clean dish towel
Fry the Zucchini in a pan with bacon grease
Cook until browning, probably 5-10 minutes
Add cheese
Sever!