Chicken Fettuccine Alfredo with Spinach was always my favorite carboholic pasta dish. However, fear not because there are plenty of fake pasta substitutes available to feed your cravings.  Today we tried another Shirataki dish.  Last time we did a stir fry but today I wanted to go more towards classic Italian.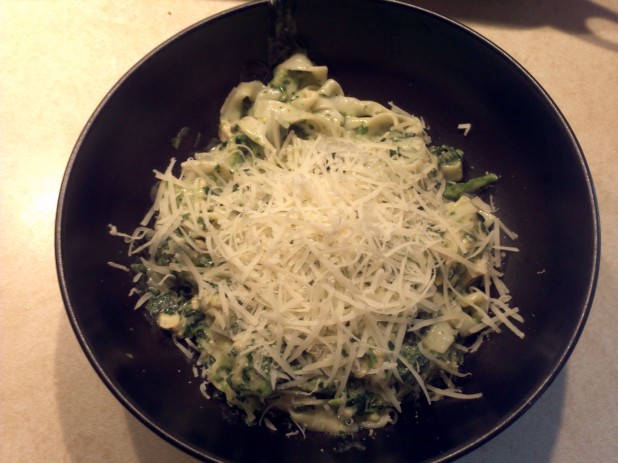 Here is the finished dish with some fresh grated Parmesan cheese on top.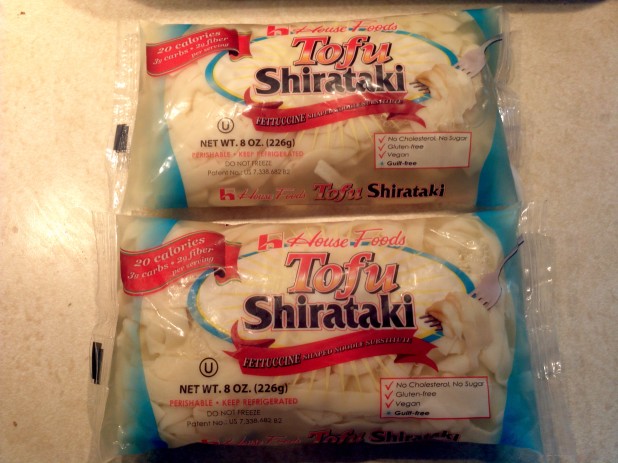 Since the inspiration for this dish was chicken Fettuccine Alfredo, I decided to use Fettuccine Shirataki noodles. These are available in most grocery and specialty stores.  Make sure to look in the refrigerated section near the vegetables.  If all else fails, of course Amazon has Shirataki Noodles.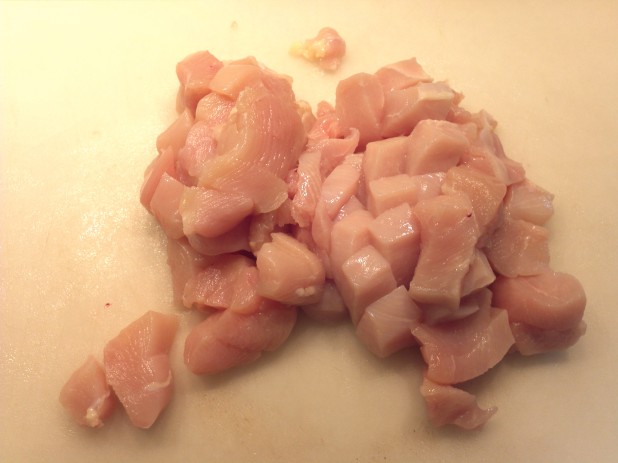 Start by cubing two large chicken breasts.
I cook them in a pan with a little water on the bottom to keep them moist.  However you normally cook the chicken is fine though if you don't like this method.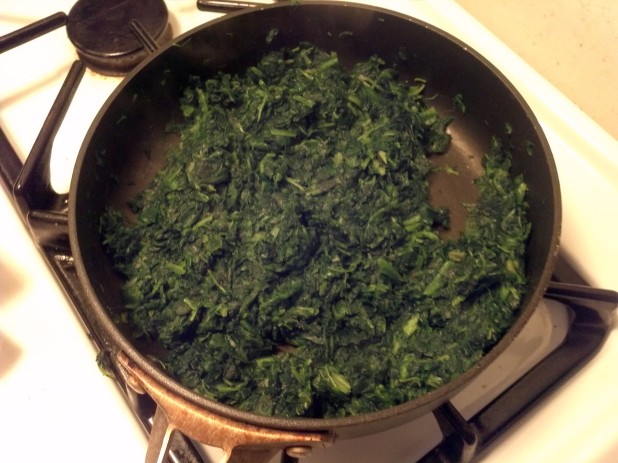 While the chicken is cooking, you also want to pan fry about 300g of frozen spinach.  Its important to cook this on the stove as opposed to the microwave to get rid of the moisture.  If cooked in the microwave they will have too much water for later in the process.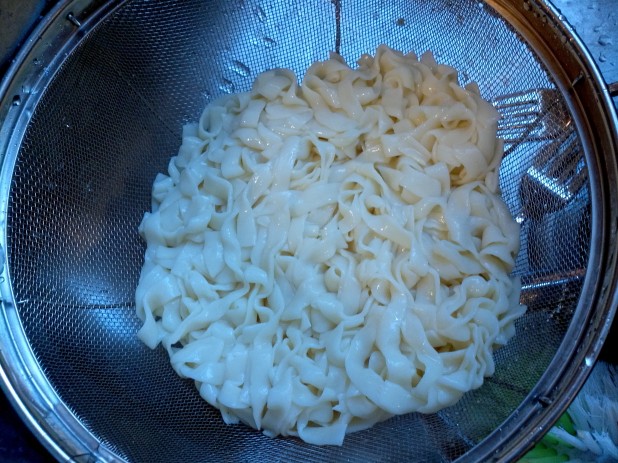 It is VERY important to rinse the Shirataki noodles thoroughly.  I have no idea what crap they store these in but they smell.  I normally rinse them several times with cold water while the meat is cooking.  They don't maintain that smell after cooking but its important to not skip this step.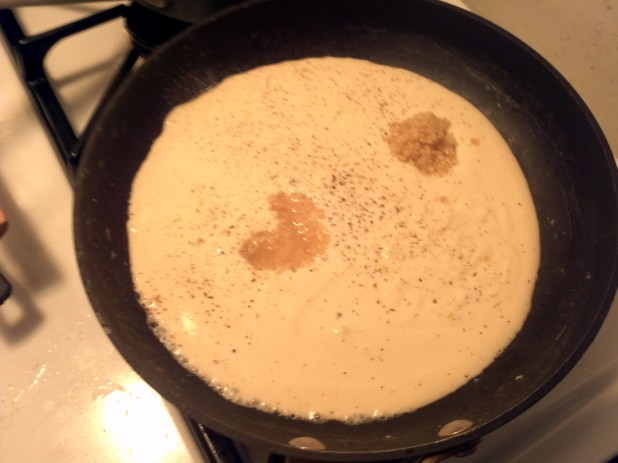 The next step is to prepare the sauce.  I just use the lowest carb alfredo sauce in a jar.  I add extra seasoning cause their sauces are often quite bland.  In this case I added salt, pepper and two tablespoons of minced garlic.  Stir this to combine.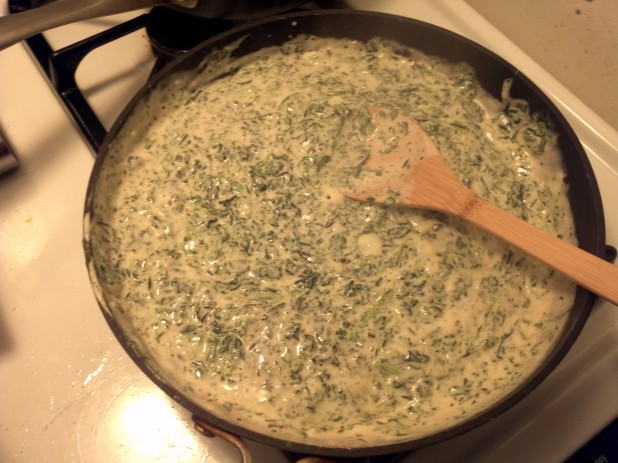 After the sauce warms up a bit and the spices have incorporated, stir in the spinach.  You want to fully combine the spinach to where there is no more white and the spinach has spread throughout the whole sauce.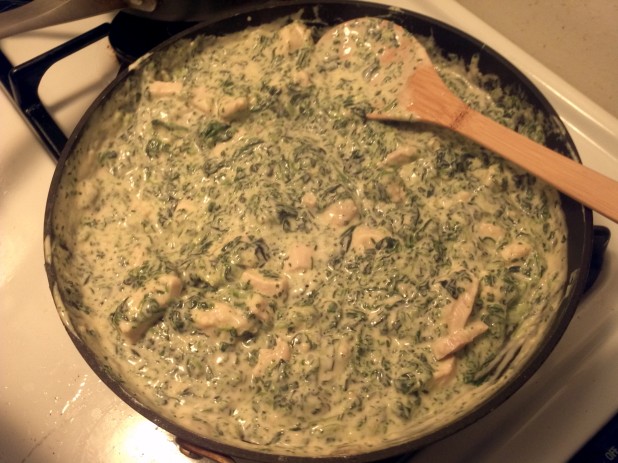 Finally combine the chicken with the sauce and stir.  Set this aside and move onto the noodles.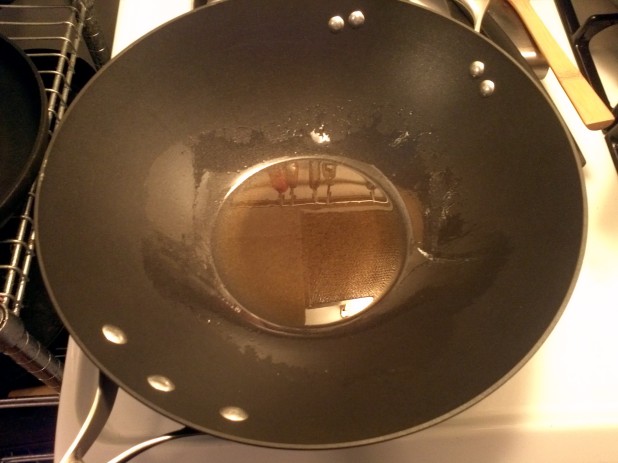 Since the noodles do not cook for very long, I prep everything else first and then get the noodles going.  Get out your wok and add some bacon grease.  Then throw in the washed noodles and flash fry them for a few minutes.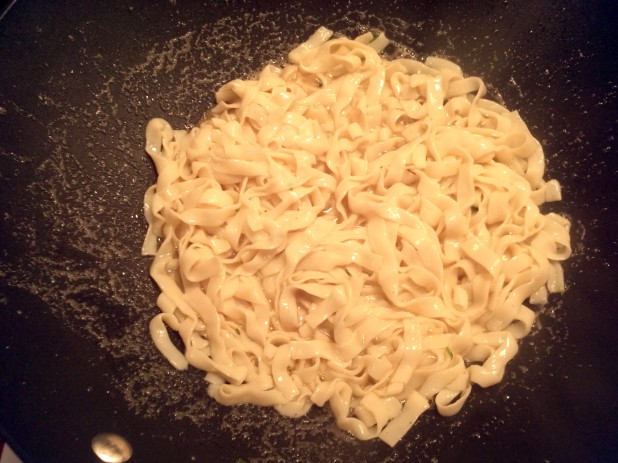 Unlike normal noodles, these don't cook for too long so once they're done, act quickly.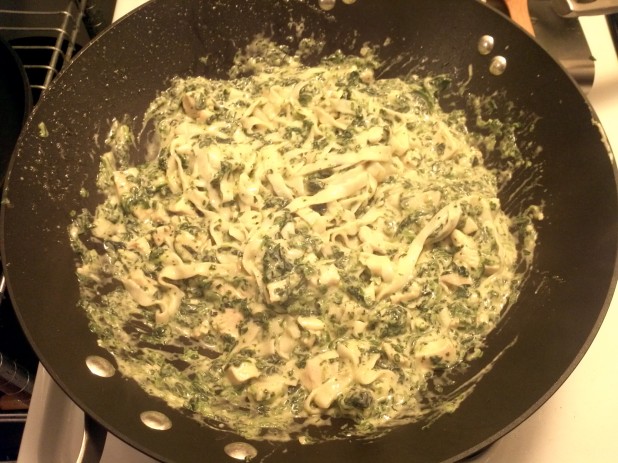 Now combine the sauce / meat with the noodles and you have your finished Shirataki Chicken Alfredo!
Shirataki Chicken Alfredo
Nutrition Information
Serving size:

¼th

Calories:

363
Fat:

21

Carbohydrates:

11

Fiber:

4

Protein:

31
Prep time:
Cook time:
Total time: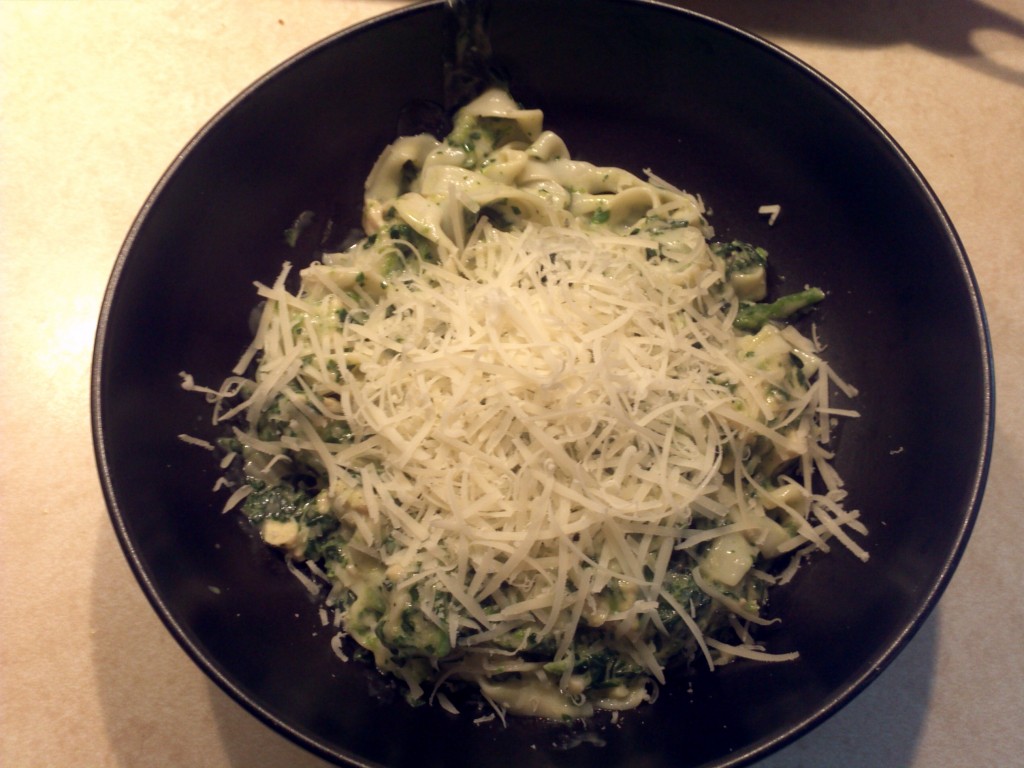 Ingredients
2 8 Oz. Packages House Foods Tofu Shirataki Fettuccine Noodles
1 Jar Alfredo Sauce
2 Tbsp Minced Garlic
2 Large Chicken breasts
To Taste Salt and pepper
300 g Spinach
To Taste Parmesan Cheese
Instructions
Cube the chicken breasts and pan fry, then drain
Defrost the frozen spinach in a pan until cooked
Add the sauce to the spinach and add salt, pepper and garlic
Add chicken to sauce
Rinse noodles then pan fry
Combine sauce with noodles
Serve with fresh grated Parmesan Cheese