Well folks, its that time again, Fry-day! As I mentioned last time, I'm going to try and do a weekly column where I feature something fried. Today I'm going to get out the grease, fire up the fryer and make me some brussels sprouts!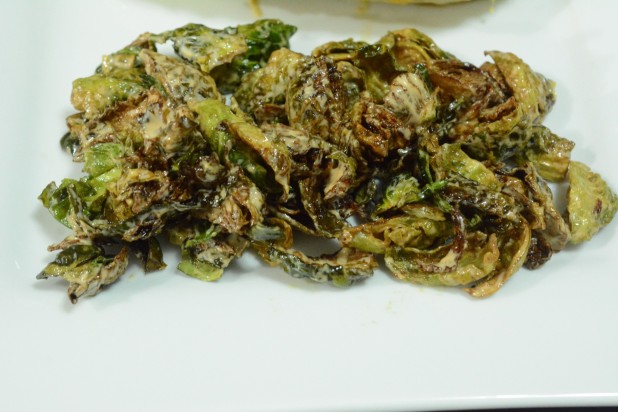 Here's the finished Spicy Brussels Sprouts.  Let me just say, I've made a ton of other brussels sprout recipes, but these are hands down the best.  The crispiness combined with the spicy sauce is awesome!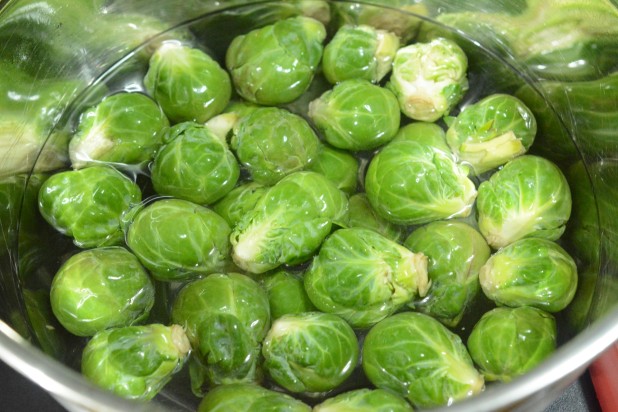 First, wash the brussels sprouts.  I like to float them in a large bowl of water and that way I can just grab them out of the water as I am chopping them up.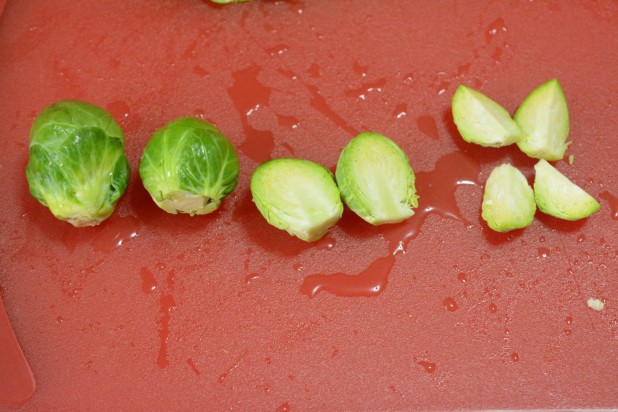 Speaking of chopping, I like to quarter them as shown.  First I cut the end off, then I set it up on its end and cut it into four pieces as shown above.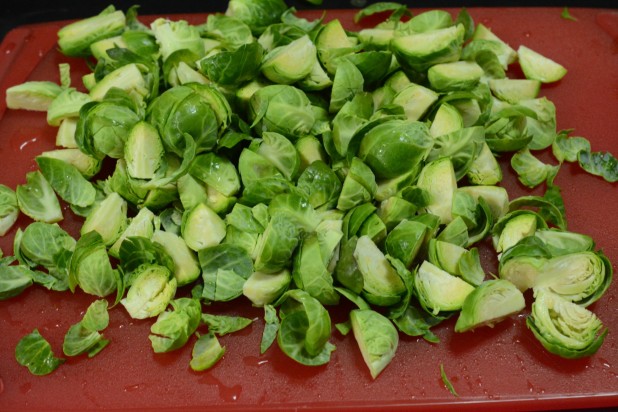 Once you're done quartering, you should be left with a large pile of brussels sprouts!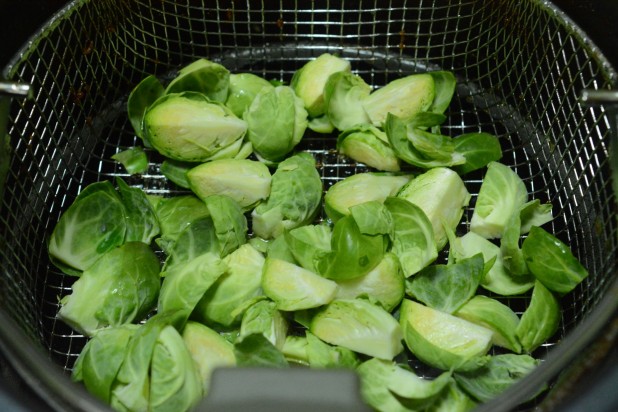 Now throw the brussels sprouts into the bowl of the fryer. Make sure not to overload your fryer because it could boil over.  When cooking vegetables like this lots of water is steamed out of the vegetables as they fry and it can cause a boil over.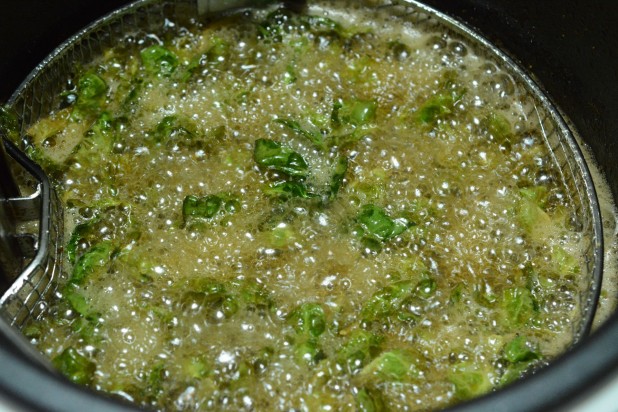 Mmmm, frying brussels sprouts!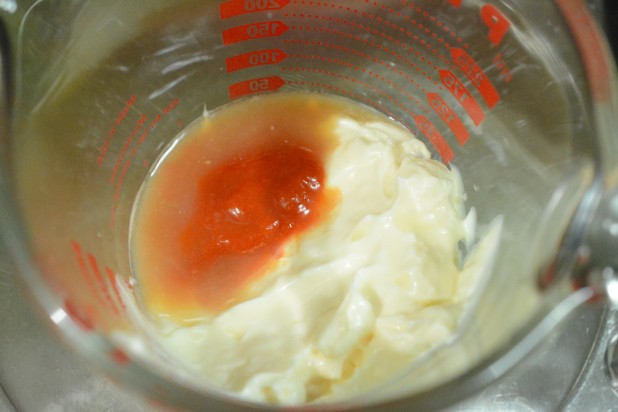 While the brussels sprouts are frying, we can put together the sauce.  Here we're just mixing together mayo, hot sauce and lime juice.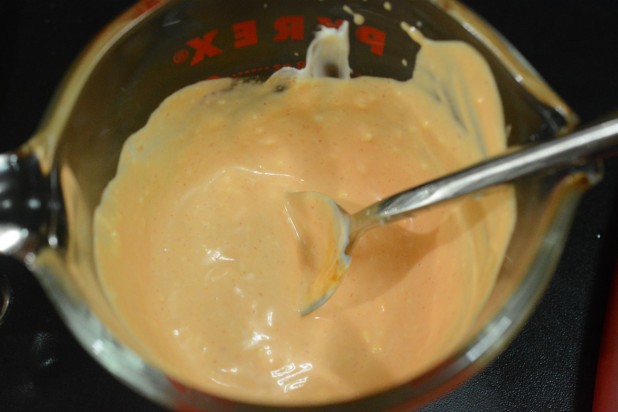 Stir it together until its well mixed as shown above.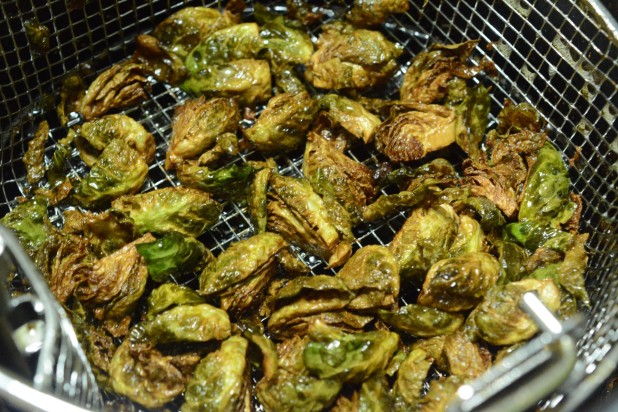 Take the brussels sprouts out when they look golden brown and crispy. This should take 2-3 minutes.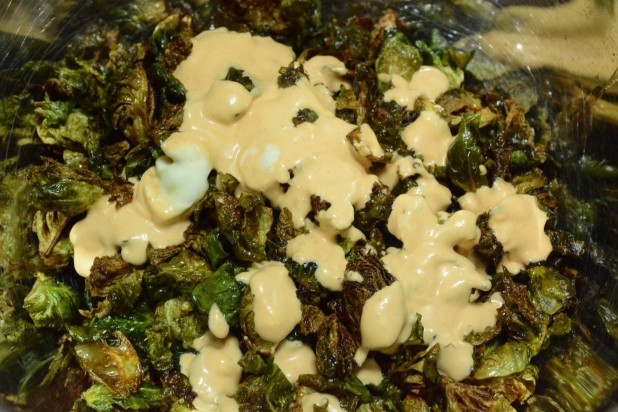 Once they're all fried, add the sauce and stir.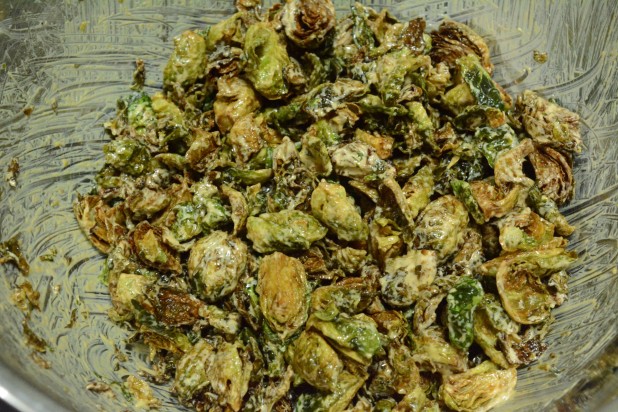 It ain't pretty, but its good!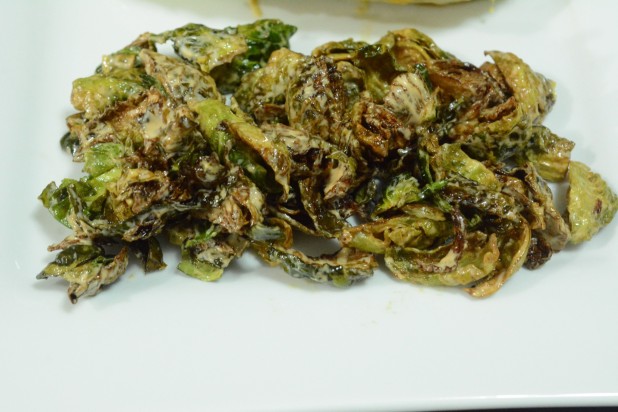 And you're done!  Spicy Fried Brussels Sprouts!!  What cool creations have you fried up in your kitchen?

Fry-day: Spicy Fried Brussels Sprouts
Nutrition Information
Serving size:

¼th

Calories:

167
Fat:

11

Carbohydrates:

16

Fiber:

7

Protein:

6
Prep time:
Cook time:
Total time: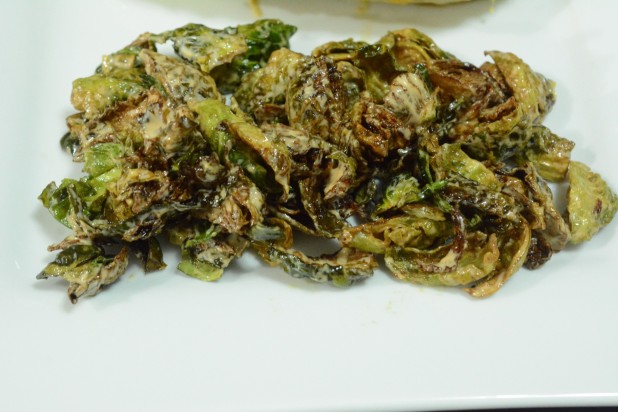 Ingredients
1 lb 8 oz Brussels Sprouts
2 Oz Mayo
0.5 Oz Srirachi
1 tsp Lime Juice
Instructions
Wash and then quarter the Brussels Sprouts
Fry them in batches, make sure not to overload the fryer
Fry for 6 minutes or until golden brown
Mix together the liquid ingredients, then combine with the Brussels Sprouts and enjoy!
DeLonghi Deep Fryer
If you follow the blog, you know that I've gotten a little obsessed lately with my Deep Fryer to the point where I post a weekly Fry-day article. I had one of these in college and it always made me feel guilty using it. I feel so liberated that there are all sorts of keto friendly fried foods like nuggets, wings and brussels sprouts!
Cone Filters, 50 Pack
To keep your frying oil clean, you really need to filter it on a regular basis. Fryers will come with one or two filters in the kit but they run out fast. This 50 pack will keep you going for well over a year
Filter Stand
Use this stand in conjunction with standard cone filters to easily filter your oil. This system is in place of the filtering method that comes with your fryer.