Mashed Cauliflower: There are many like it, but this one is mine.  This version turned out really well, I actually mashed it with a potato masher instead of grinding it to a pulp like usual. I served it at Easter along with Green Bean Casserole and Ham.
Here's the finished mashed cauliflower, it worked out really well!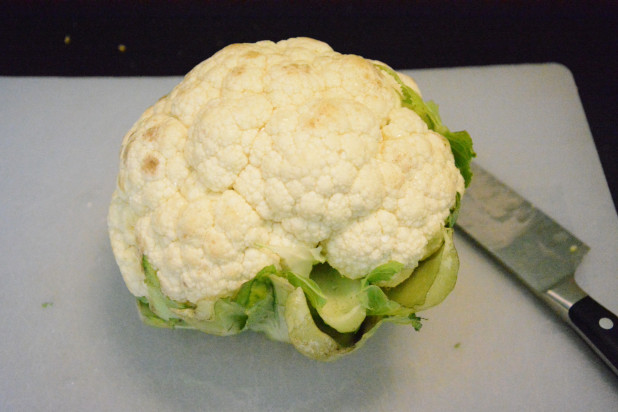 Start with a whole head of cauliflower.  Make sure to wash it.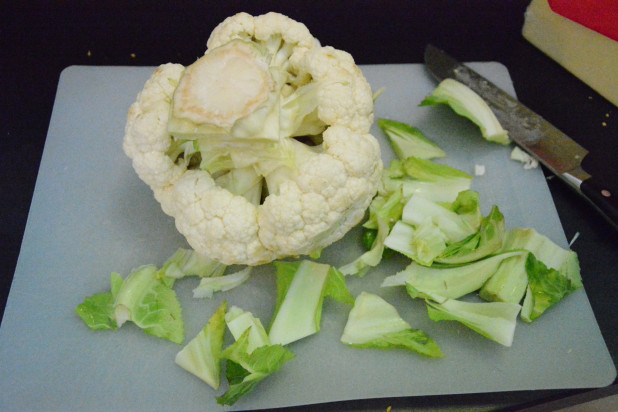 Then, flip it over and cut off all of the leaves.  Then cut out the stump in the middle.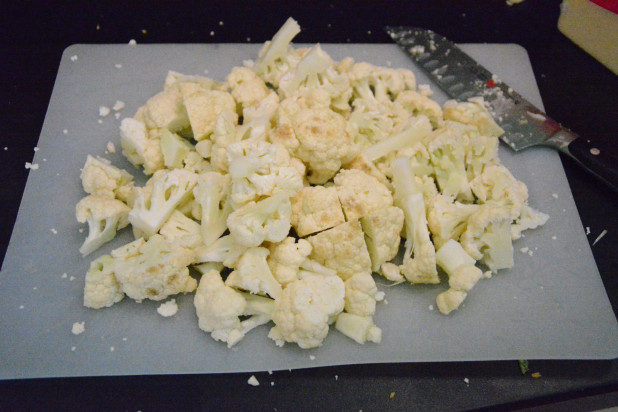 Chop the cauliflower down to manageable sized pieces.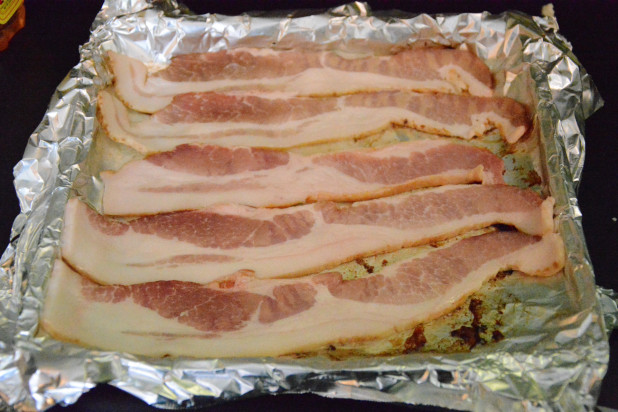 For the bacon, I chose to cook it in the convection oven. I like pan frying bacon but when I'm trying to multitask, it works well to use the oven. Also this smaller oven is much faster to heat up and the convection cooks the bacon in 15-20 minutes from cold.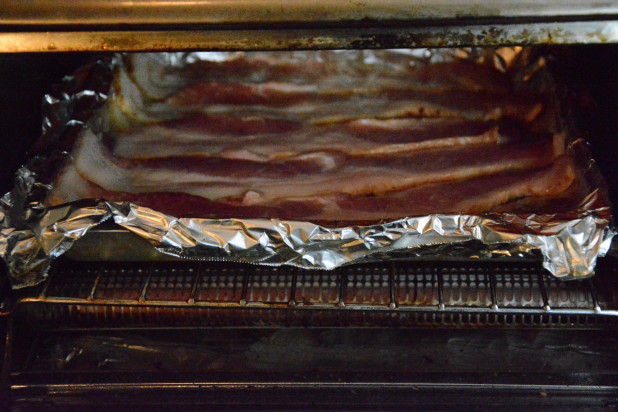 Here's the bacon in the convection oven.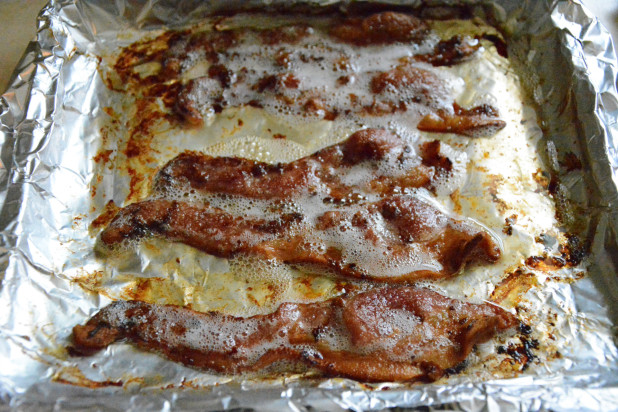 And the finished bacon!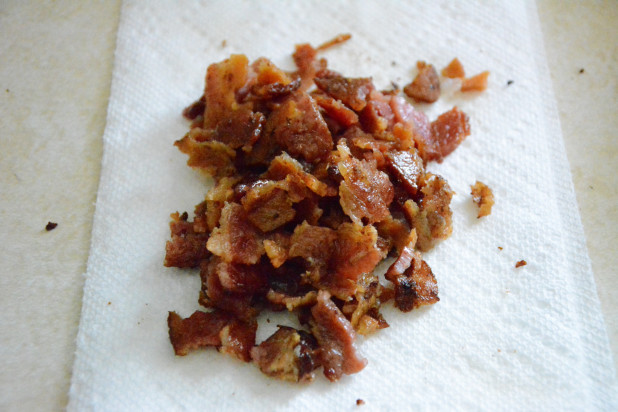 When it cools, crumble it into pieces.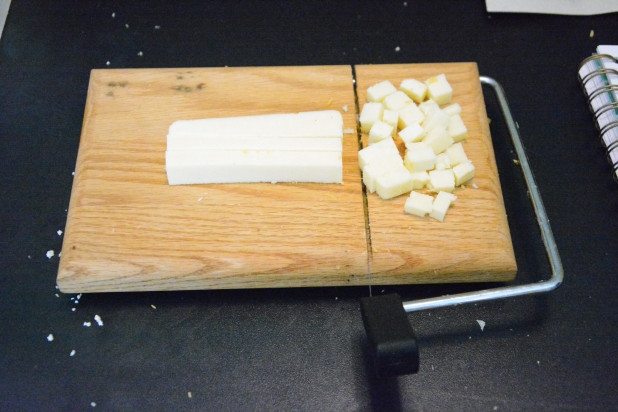 Now, onto the cheese.  For this recipe I like to make cubes of cheese. This cheese slicer really makes quick work of large blocks of cheese. I find that knives get stuck when cutting the cheese.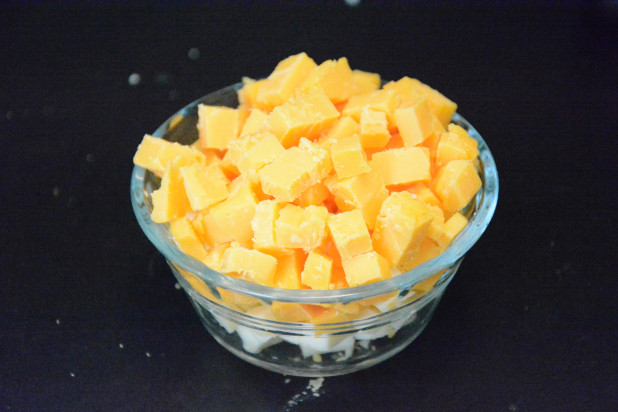 I cut up cubes of both cheddar and Monterey Jack.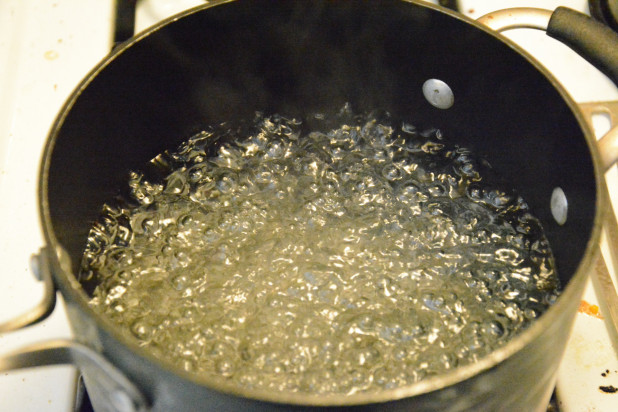 Now, boil some water for the cauliflower.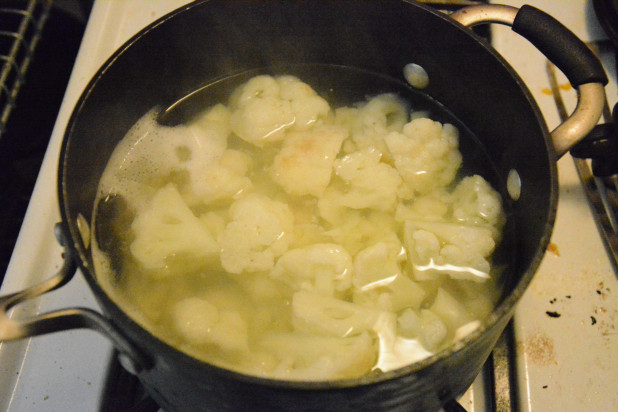 Here's the boiled cauliflower.  8-10 minutes should do it.  It should slide off a fork.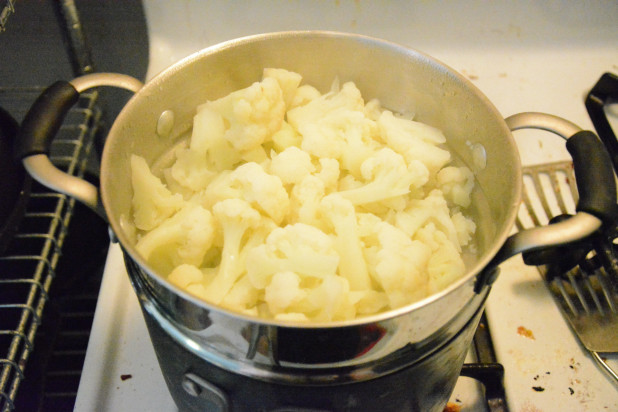 Make sure to drain it well.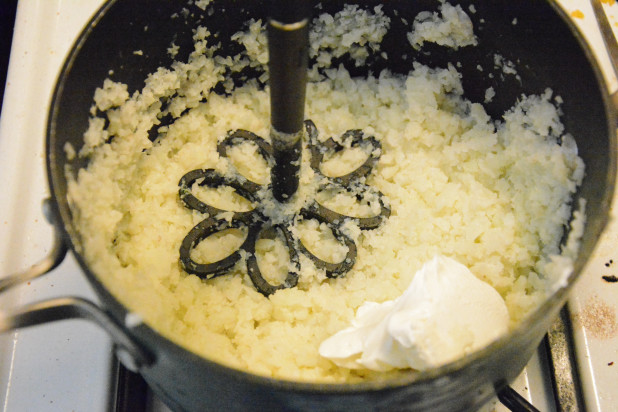 Now for the fun part, take the potato masher and go crazy. Also add the cream cheese at this step. I used to take an immersion blender and go to town on the cauliflower but I found that the hand masher results in a better, less liquidy final product.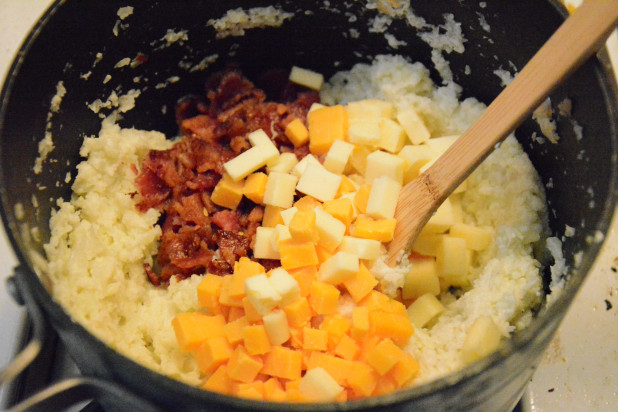 Add the cheese and bacon. After this step I also put it in a casserole dish and baked it for 10 or so minutes.  This is optional but allows the cheese to melt more.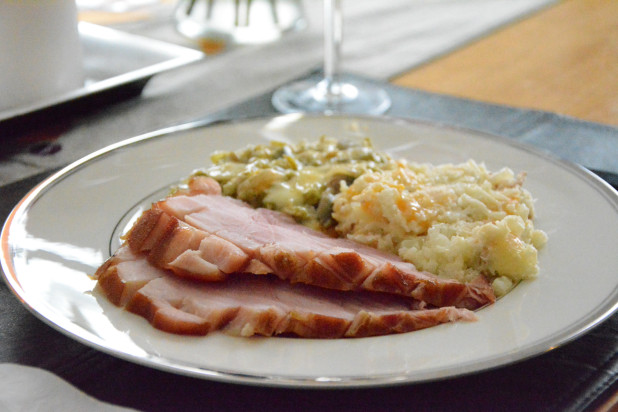 I served the Mashed Cauliflower with some green bean casserole and ham for Easter dinner.

Mashed Cauliflower
Nutrition Information
Serving size:

⅙th

Calories:

210
Fat:

15

Carbohydrates:

8

Fiber:

4

Protein:

12
Prep time:
Cook time:
Total time:
Ingredients
1 Head Cauliflower
2 Oz. Cream Cheese
5 Slices Bacon
2½ Oz. Cheddar Cheese
2½ Oz. Monterey Jack Cheese
Salt and Pepper to taste
Instructions
Cook the bacon and crumble
Wash, deleave and chop up the cauliflower
Bring some water to a boil, then add the cauliflower and boil for 9 minutes
While the cauliflower is boiling, cube the cheeses
Drain the cauliflower
Mash the cauliflower, then add the cream cheese and mash again
Season with salt and pepper
Stir in the cheese and bacon
(Optional) Transfer to a baking dish and bake for 10 minutes @ 350 degrees