So the day after St. Patrick's day I was sick of the Irish, so I decided to make Scotch Eggs!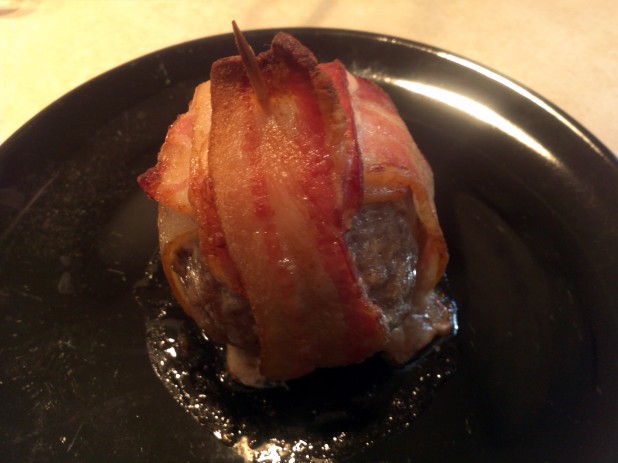 They turned out better than I could have possibly hoped.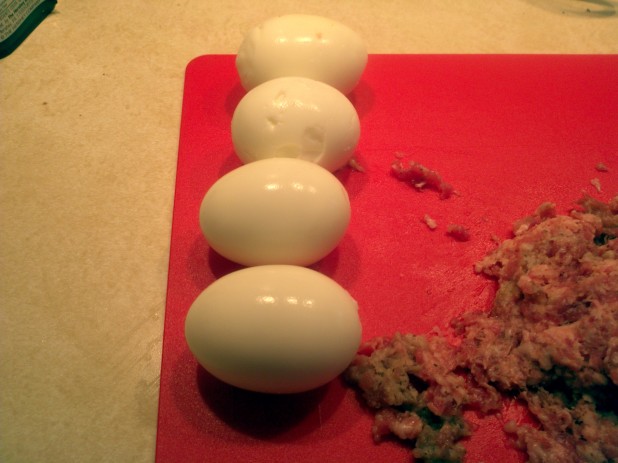 Start by making four hard boiled eggs and grab a package of Jimmy Dean's Pork Sausage.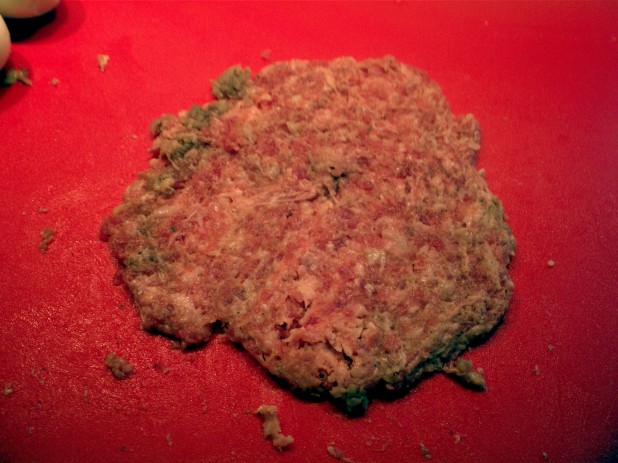 Split the meat into four equal parts and make a round, pancake like circle out of the meat.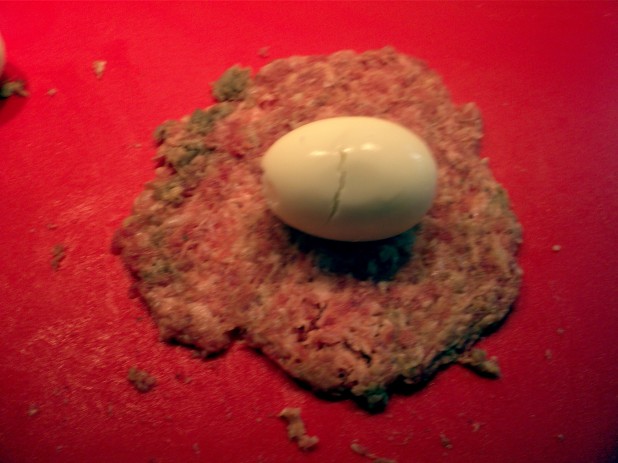 Place the egg in the center of the round and roll it over. Make sure the egg is really dry and no longer hot. Lots of recipes coat the egg in flour at this point but its not strictly necessary and will save us some carbs. Wrap the sausage around the egg and press together so there are no gaps.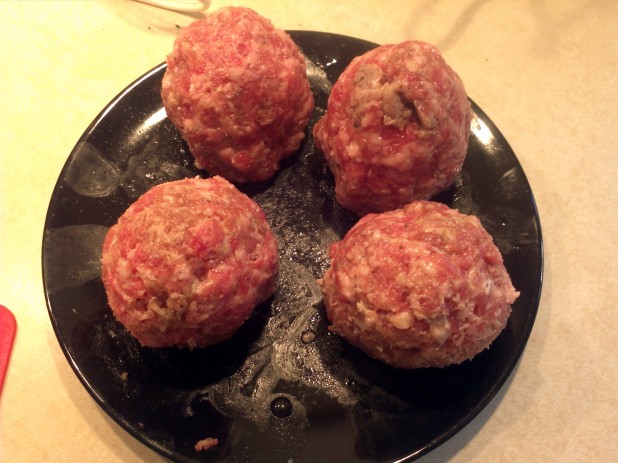 Here are the wrapped eggs.  At this point, it is ideal if you refrigerate them for 30-60 minutes.  If you don't have time, it should be fine, they will just be harder to work with. I chose to put them vertically, kind of making a flat bottom with the sausage so they stood up.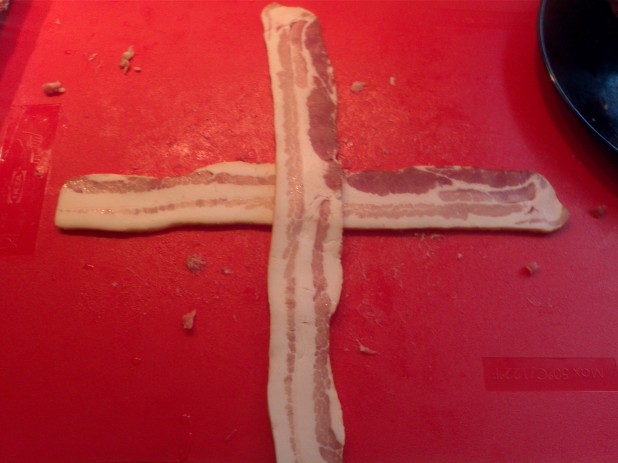 Next lay out two pieces of bacon in a cross pattern.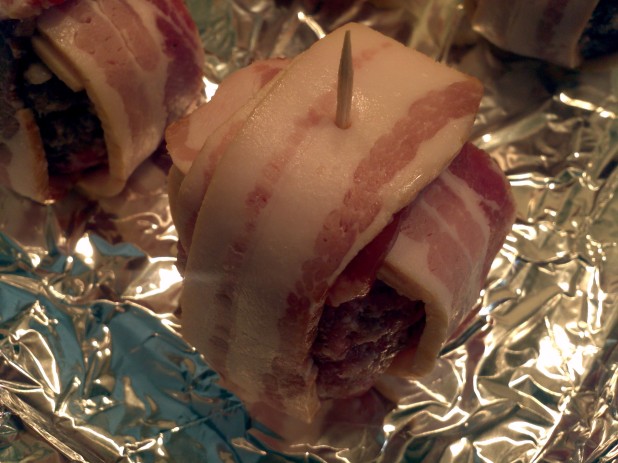 Wrap the bottom piece of bacon first, followed by the top piece, then skewer with a toothpick.  This makes a really nice bacon wrap and it fits around the egg perfectly.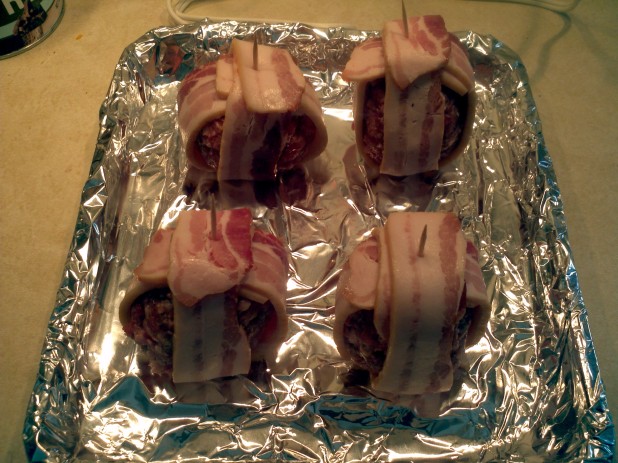 Here are all four eggs prepped for cooking.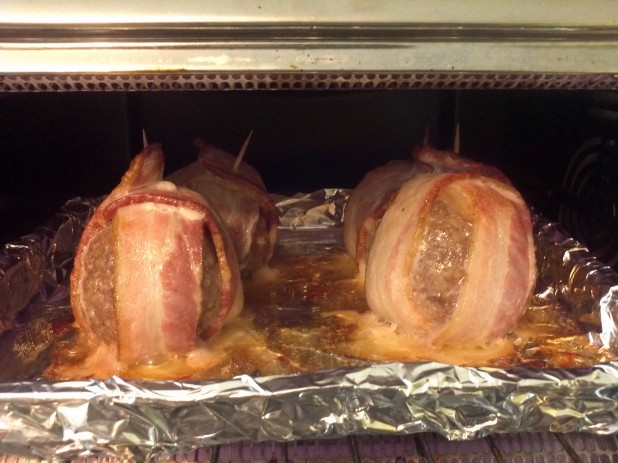 I cooked them in my convection oven which really helped with crisping the bacon.  Also it uses less energy than the full oven and I like using it when I'm just making a small meal.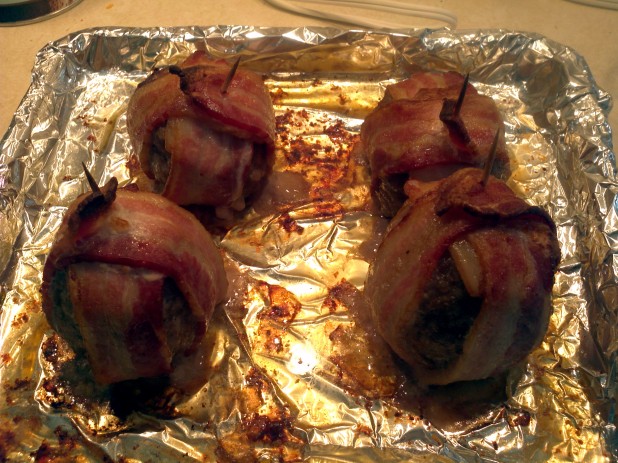 Here they are fresh out of the oven!  They crisped up really well and I was surprised they stayed together so nicely!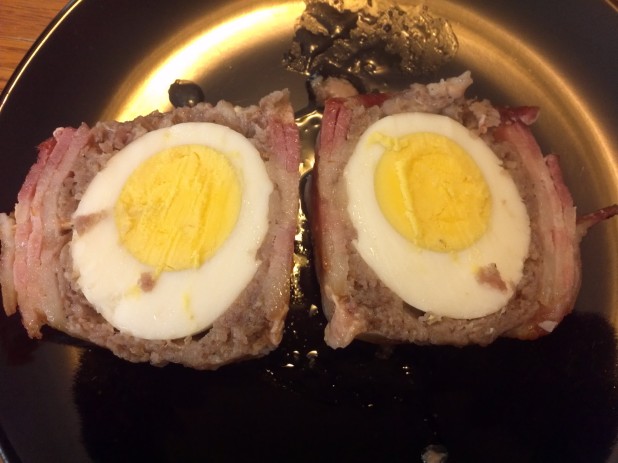 These were absolutely delicious!  I would definitely recommend making them.  Its a decent amount of effort, I would probably only do it on the weekend, but it was awesome.  I imagine you could premake them the day before and then just cook them the day of, that would reduce the time significantly.

Scotch Eggs
Nutrition Information
Serving size:

1

Calories:

405
Fat:

33

Carbohydrates:

2

Fiber:

0

Protein:

25
Prep time:
Cook time:
Total time: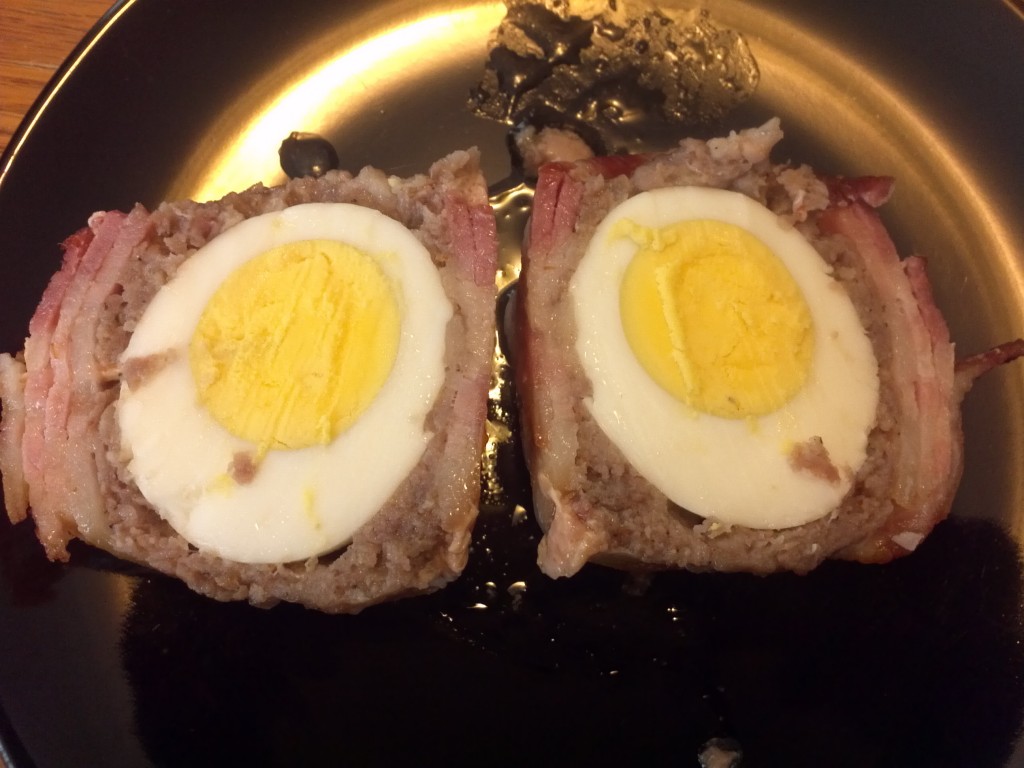 Ingredients
4 Large Eggs
1 pkg Jimmy Dean's Pork Sausage (12 oz)
8 slices Thick Cut Bacon
4 Toothpicks
Instructions
Hard Boil the eggs
Peel the eggs and let them cool, dry them off thoroughly
Split the sausage into four equal parts, pat each part into a large circle
Place an egg into each circle and wrap it with the sausage, take it in your hand and adjust the sausage so the egg is completely covered
Refrigerate for 30-60 minutes
Make a cross with two pieces of thick cut bacon
Place a wrapped egg in the center, fold the bacon over top of the egg, secure with a skewer
Cook in a convection oven at 450 degrees for 20 minutes. A regular oven can be used, possibly needing finishing with the broiler. It is done when the bacon is crisp