I'm always looking for simple, tasty dinner options.  For this meal, you marinate some chicken for a couple of hours with a combo of tequila, lime and some spices. Then you broil the chicken to lock in the moisture and create a nice, golden brown color.  Finally you broil it again with a creamy sauce and melted cheese.  Enjoy!
Mix all of the marinade ingredients in a pyrex bowl with lid. I like to use these because they're non porous so the marinade won't linger in the glass bowl and the lid is an added bonus.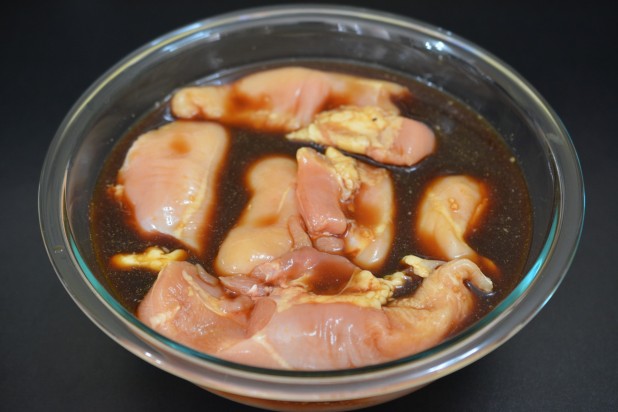 Add the chicken into the marinade.  Try and arrange them so they're under the liquid.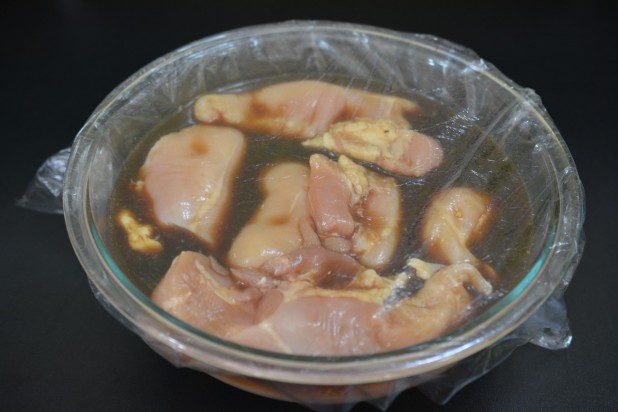 For an added seal, I put saran wrap over the bowl.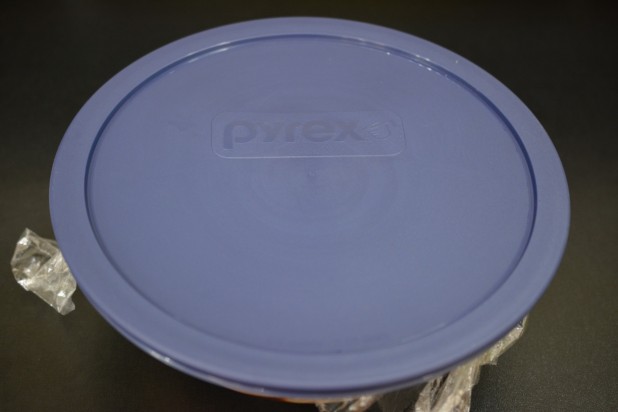 Then I put the lid over the saran wrap. Now let the chicken marinate in the refrigerator for 2-3 hours.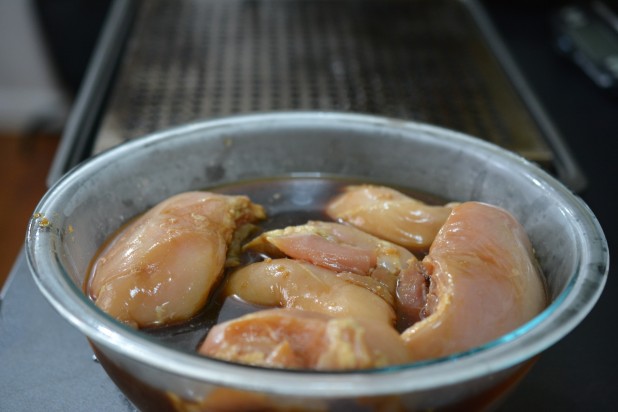 Once you're ready to cook, get the chicken out of the refrigerator and turn the oven on high broil.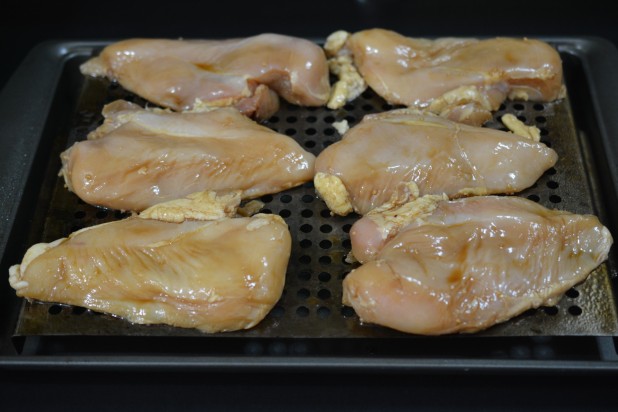 I don't have a real broil pan so I used a grill pan flipped over and in a baking pan instead.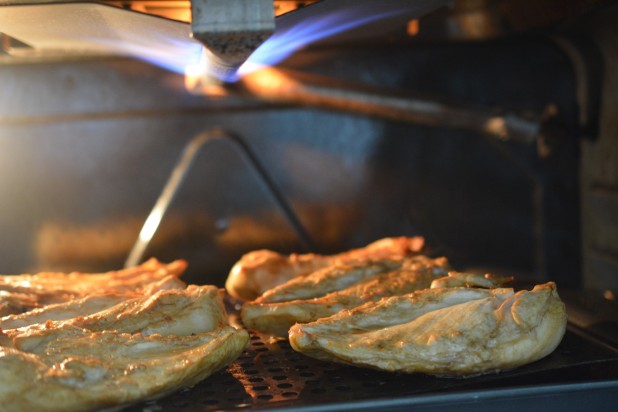 Next, broil the chicken until it reaches an internal temperature of 165. For my oven this was 20 minutes, flipping the chicken after 10 minutes to get an even char on both sides.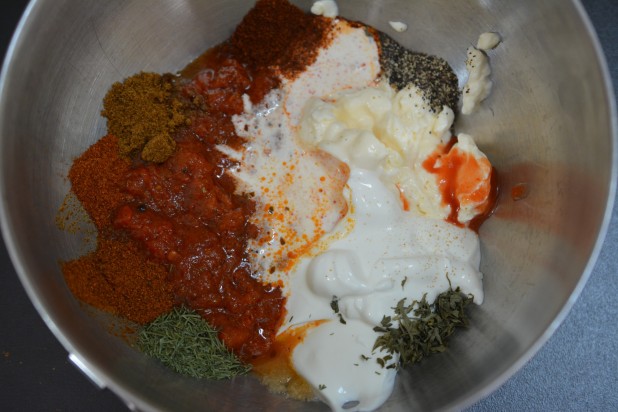 While the chicken is broiling, mix together the sauce. Just throw all of the herbs, spices and liquids in a bowl and whisk it together.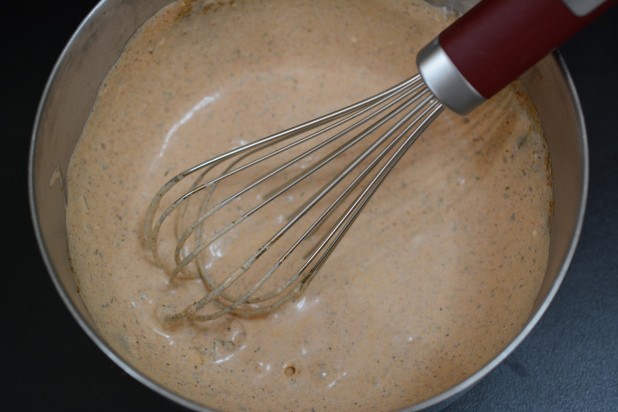 Here's the finished sauce.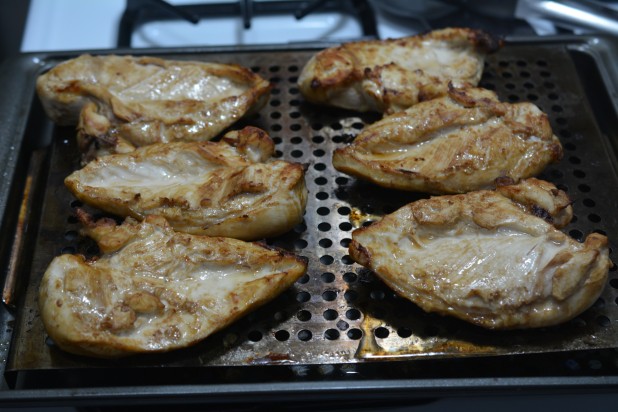 Here's the chicken after broiling.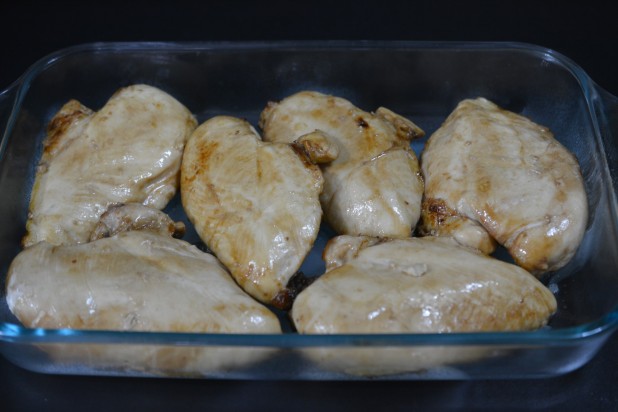 For the next stage, grab a glass baking dish and arrange the chicken into it.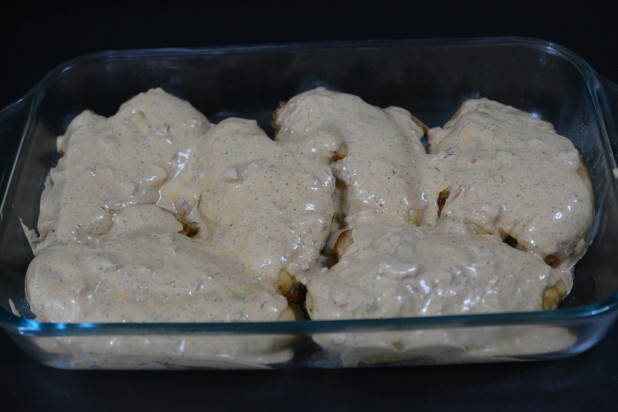 Pour the sauce over the chicken. Try and cover them as evenly as you can.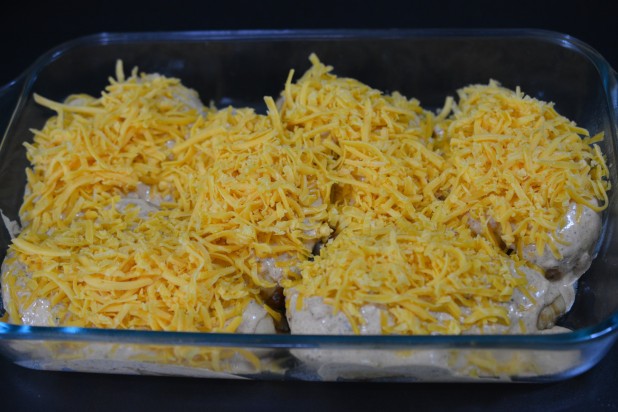 Of course no keto recipe is complete without cheese, so go ahead and drench the chicken with some shredded cheddar cheese.  Then throw it back in the oven on broil until the cheese melts, likely 2-3 minutes.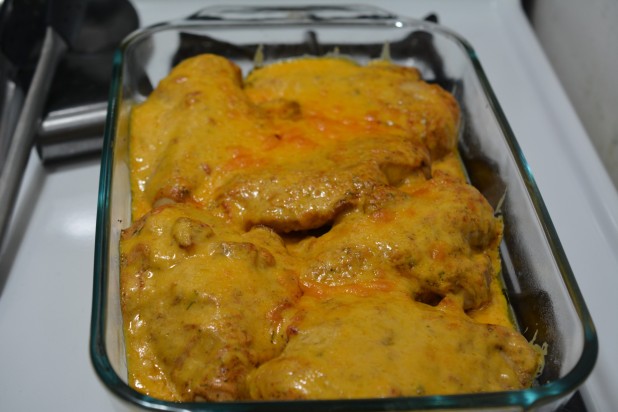 And there you have it!  This chicken was super moist and the flavoring was awesome!

Tequila Chicken
Nutrition Information
Serving size:

1 Breast

Calories:

445
Fat:

22

Carbohydrates:

2

Fiber:

0

Protein:

60
Prep time:
Cook time:
Total time: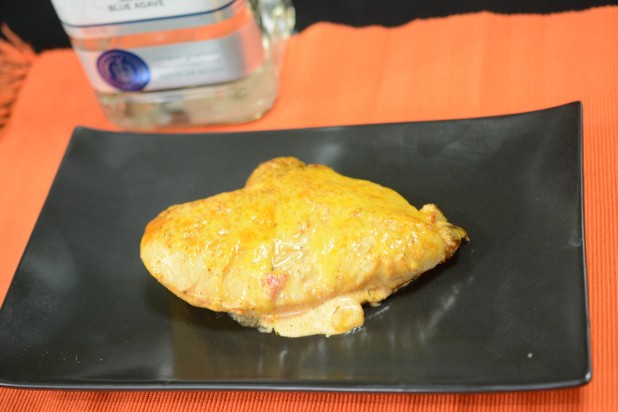 Ingredients
Marinade
1 Cup Water
¼ Cup Soy Sauce
2 Tbsp Lime Juice
½ tsp Garlic Powder
½ tsp Liquid Smoke
½ tsp Salt
50 mL Tequila (1 Shot)
6 Chicken Breasts
Sauce
¼ Cup Mayonnaise
¼ Cup Sour Cream
¼ Cup Tomato Sauce (or Salsa)
1 Tbsp Heavy Cream
¼ tsp Dried Parsley
¼ tsp Frank's Hot Sauce
¼ tsp Salt
¼ tsp Dried Dill
¼ tsp Paprika
¼ tsp Cayenne Pepper
¼ tsp Ground Cumin
¼ tsp Chili Powder
¼ tsp Black Pepper
6 Oz. Cheddar Cheese, shredded
Instructions
Mix together marinade ingredients
Add chicken to marinade and let sit, refrigerated, for 2-3 hours
Place on a broiler pan and broil on high for 20 minutes, flipping after 10 minutes
Check to make sure meat is done, aka at least 165 degrees
Place meat in a casserole dish and cover with sauce and cheese
Broil on high again for 3 minutes or until cheese is bubbly
Notes
I didn't include the marinade in the nutrition info because most of it is discarded so you'll have to decide how you calculate it.