So the other day I was stuck eating at a chain Mexican restaurant. Not the most ideal for keto but I've gotten pretty good at adapting.  When reading the menu, I came upon Camarones Brochette!  The description was shrimp, stuffed with jalapenos and cheese, and finally wrapped in bacon.  I knew I had to make these at home.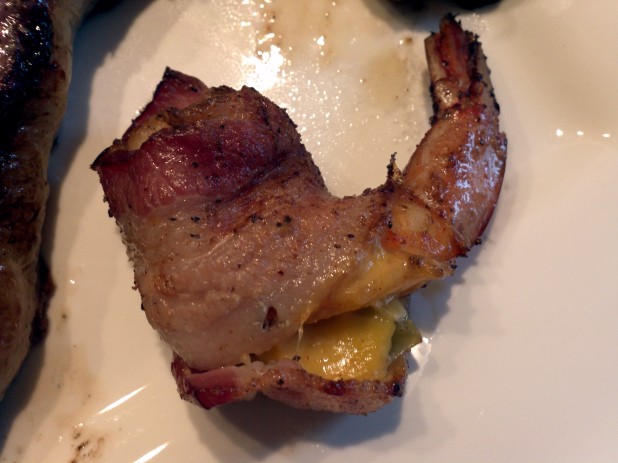 As you can see, they turned out really well!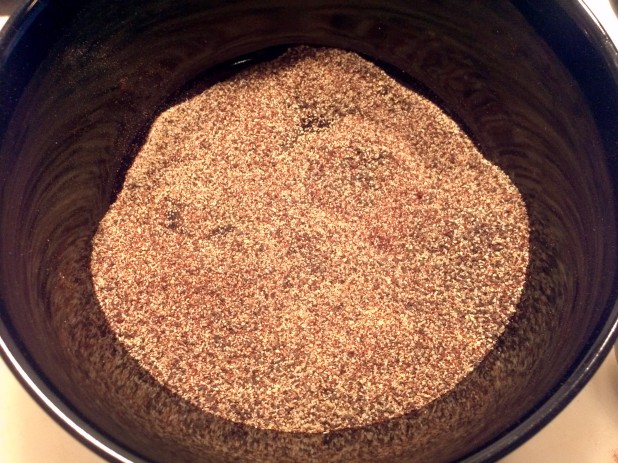 Start by assembling a dry rub with garlic, pepper, paprika and cayenne pepper.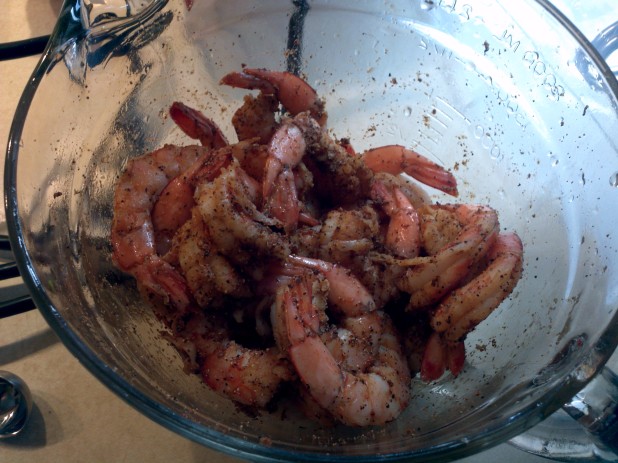 Coat the shrimp with the dry rub. Reserve some to sprinkle on the shrimp after they've been stuffed and wrapped. You can technically use any shrimp but I used the largest I could find, which was 21-25 count per lb. If they are not shelled, make sure to shell the shrimp and fully thaw them if frozen.  You could buy raw or precooked shrimp but for laziness these are precooked and shelled.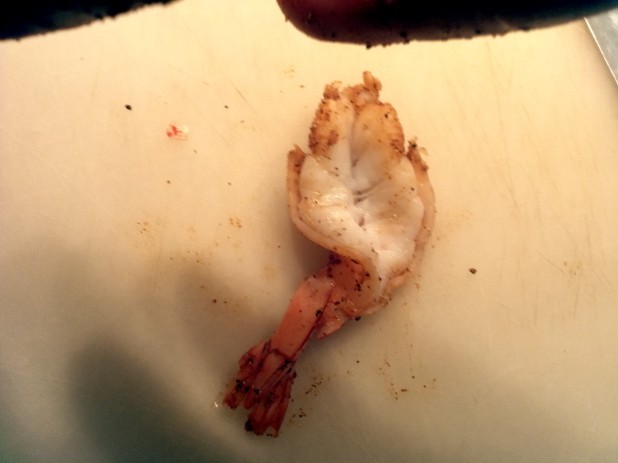 Now, take the shrimp and cut a slit into it with a sharp knife.  I use my boning knife cause I think its actually the sharpest knife I own.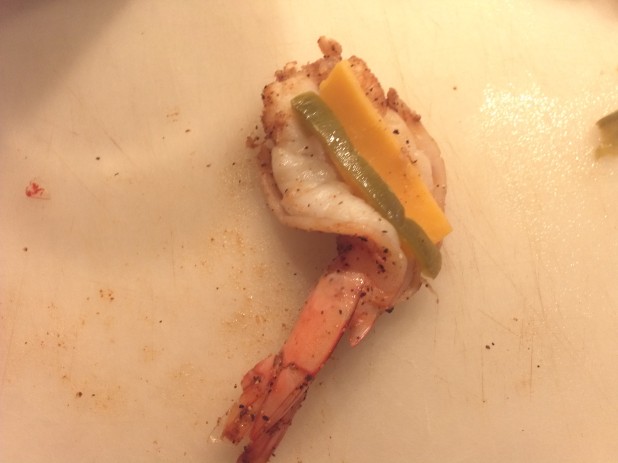 Next I took some jalapenos from a jar and sliced the ring in half and laid it in the shrimp.  I also took some slices of cheddar cheese and sliced them thin for stuffing.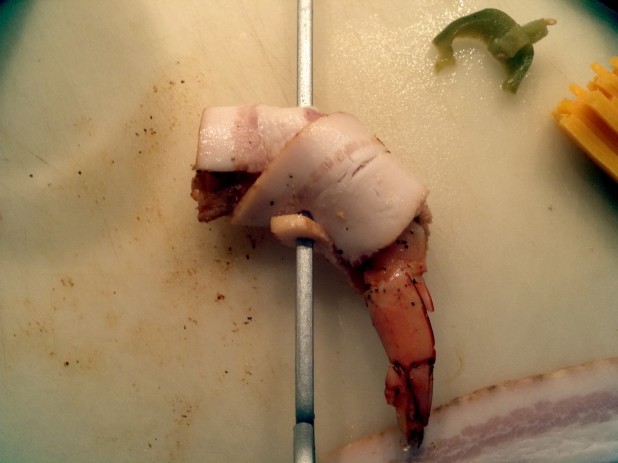 Here is a wrapped shrimp on a metal skewer. You could also use soaked bamboo but who wants to go through that effort?  These just go in the dishwasher when done … Each shrimp gets a half slice of bacon.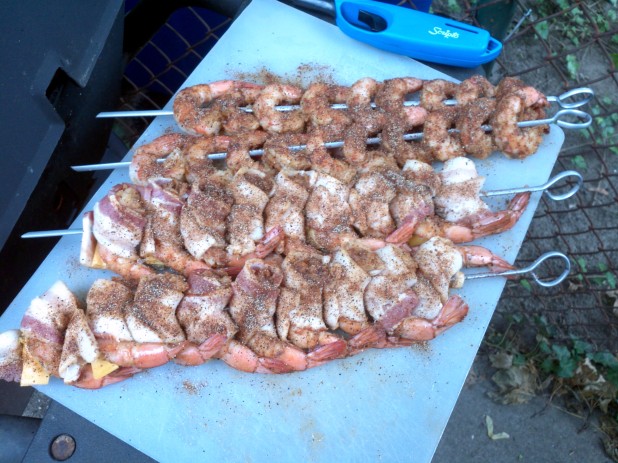 Here are the shrimp ready for the grill! Take the remainder of the spice mix and apply on the outside of the bacon.  As you can see at the top, I got tired of wrapping the bacon so I did several skewers of regular shrimp 🙂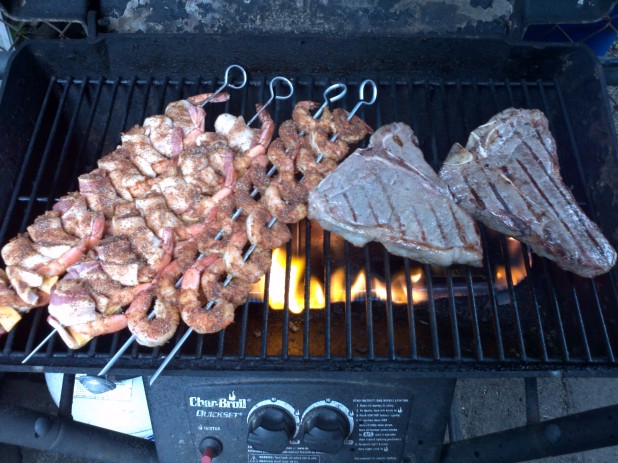 Here are the shrimp on the grill along with some T-bones.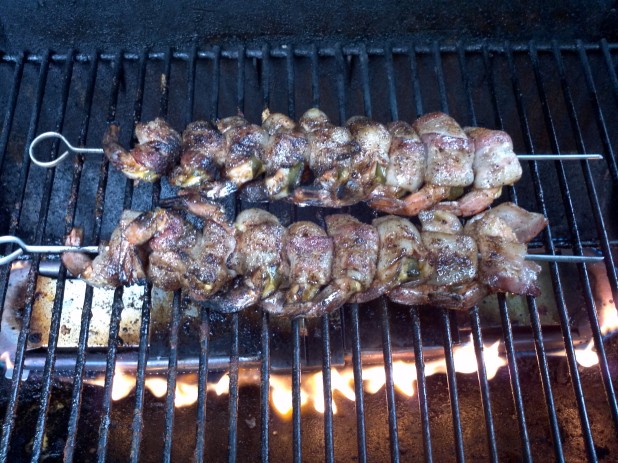 Here are the almost finished shrimp.  I had to turn it up to high and cook them for a bit to get the bacon crisp.  I also have a pretty sub par grill so ignore the dirty grate …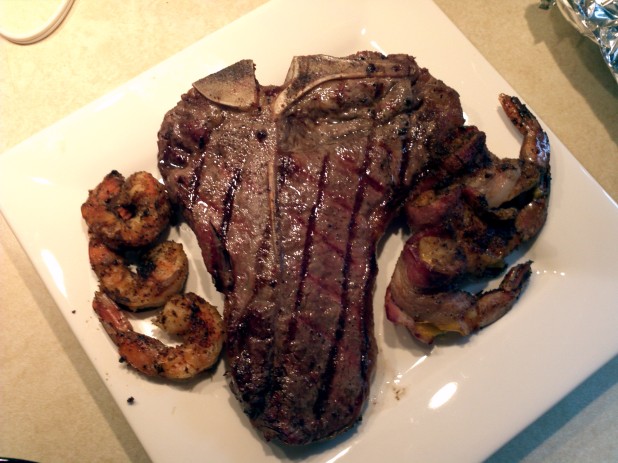 Oh man, this meal was soo good!  The steak was awesome and the shrimp had an amazing spicy flavor combined with the smoky bacon.

Camarones Brochette - Stuffed and Wrapped Shrimp
Nutrition Information
Serving size:

4 Shrimp

Calories:

252
Fat:

15

Carbohydrates:

3

Fiber:

1

Protein:

28
Prep time:
Cook time:
Total time: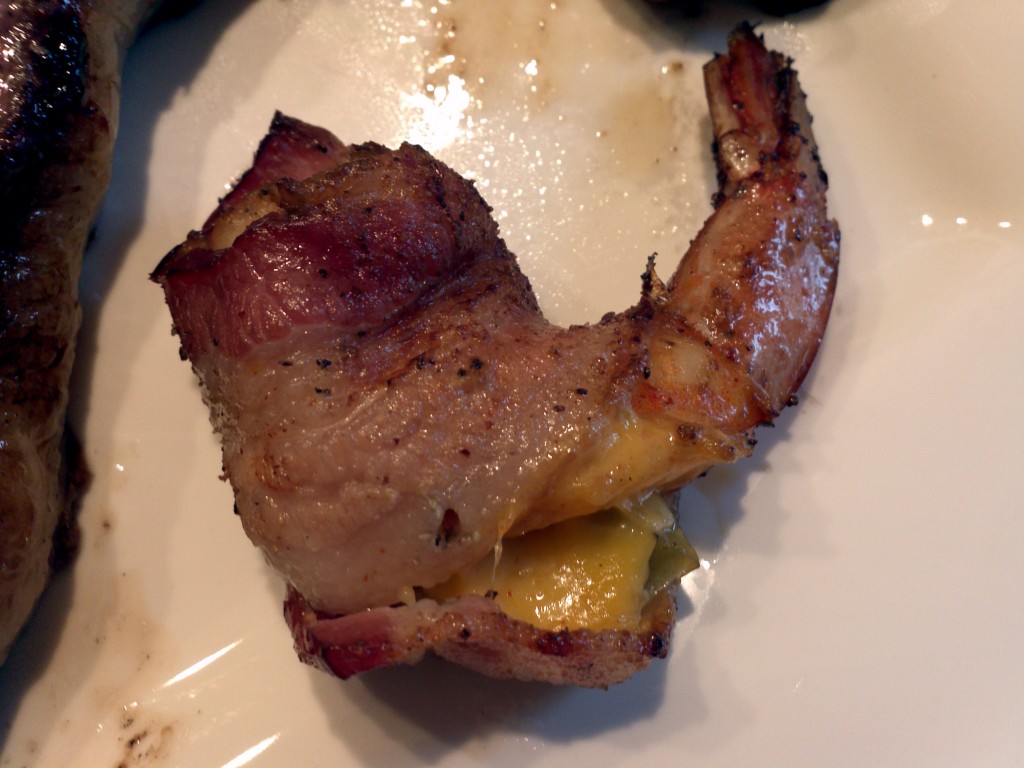 Ingredients
1.5 Lbs Large, cooked, peeled and devined shrimp
15 slices Bacon
1 Tbsp Garlic Powder
1 Tbsp Pepper
1 Tbsp Paprika
¼ tsp Cayenne Pepper
15 Jalapeno Slices
5 Slices Cheddar Cheese
Instructions
If your shrimp is frozen, thaw them in water
Mix the four dry ingredients in a bowl
Dry the devined, thawed, peeled shrimp and mix with ¾ of the spice mixture
Slice open the shrimp and place half a jalapeno slice and some cheese into the opening
Cut bacon in half and wrap the shrimp; try and wrap it such that the start and end both are near a center, skewerable point
Skewer the shrimp
Grill until the bacon is crisp, you could also cook in the oven at a high temperature