We just got back from Jamaica and so I've been on a mission to recreate a good jerk chicken.  To go along with it I've been making scratch cole slaw which is surprisingly simple to make.
Here is the finished product!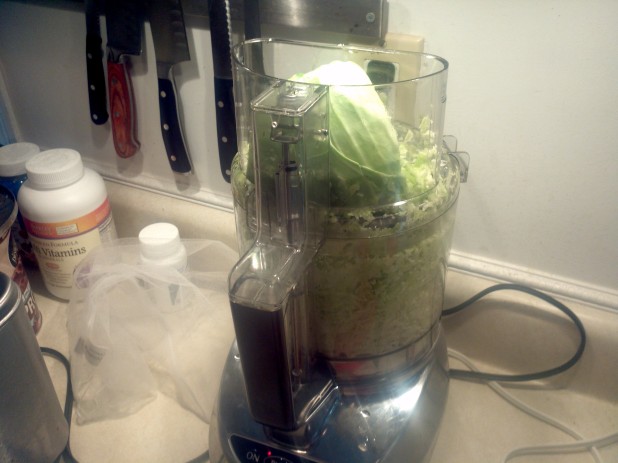 Start by discarding the top layer of the cabbage,  Then cut off the bottom.  Cut the cabbage in half and then quarter.  Basically just cut it small enough to fit in the hole of your food processor.  Of course you could also just buy precut cabbage.  But if you do that, you almost might as well just buy premade cole slaw and that's no fun 🙂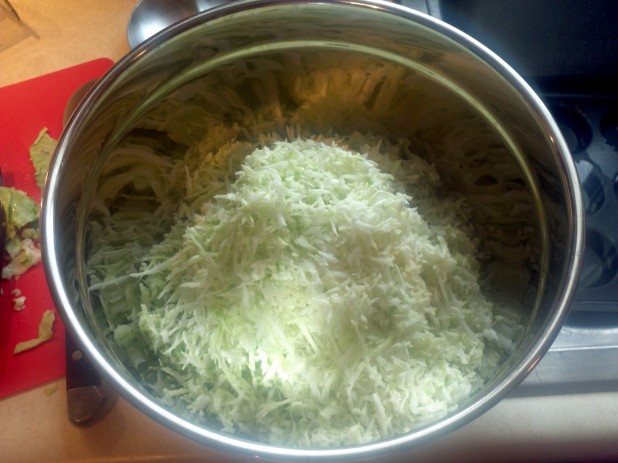 Throw the shredded cabbage in a large bowl.
Wash and peel the carrots then throw them in the food processor as well. Carrots are relatively high carb so adjust the amount you use depending on how many carbs you can stand for the day.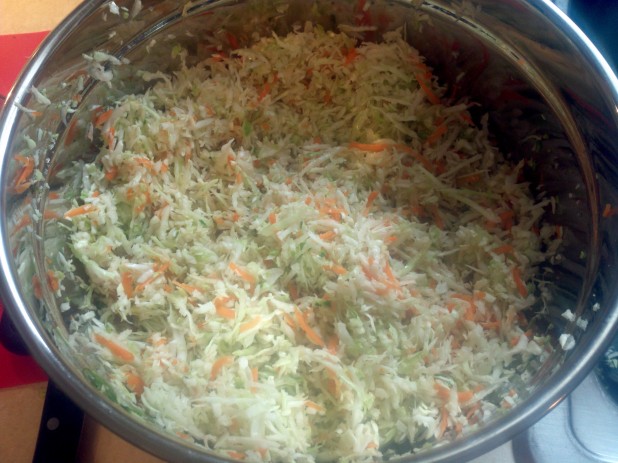 Mix the carrots into the slaw and add the mayo, yellow mustard, salt and pepper.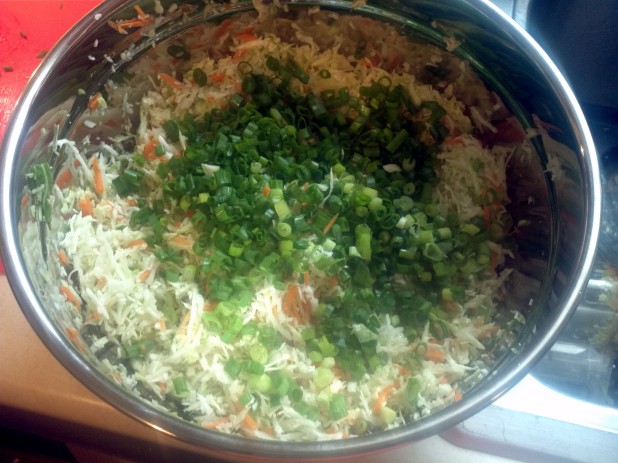 Chop some green peppers and throw them in as well.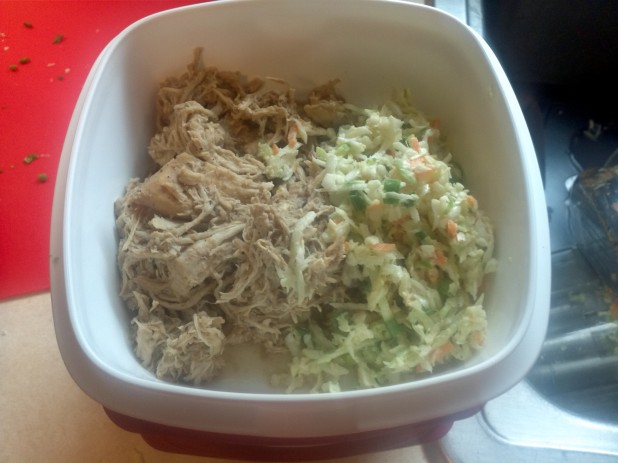 For lunch this week I made some jerk chicken and we ate the cole slaw along with it.

Cole Slaw
Nutrition Information
Serving size:

1/16th

Calories:

58
Fat:

4

Carbohydrates:

6

Fiber:

3

Protein:

1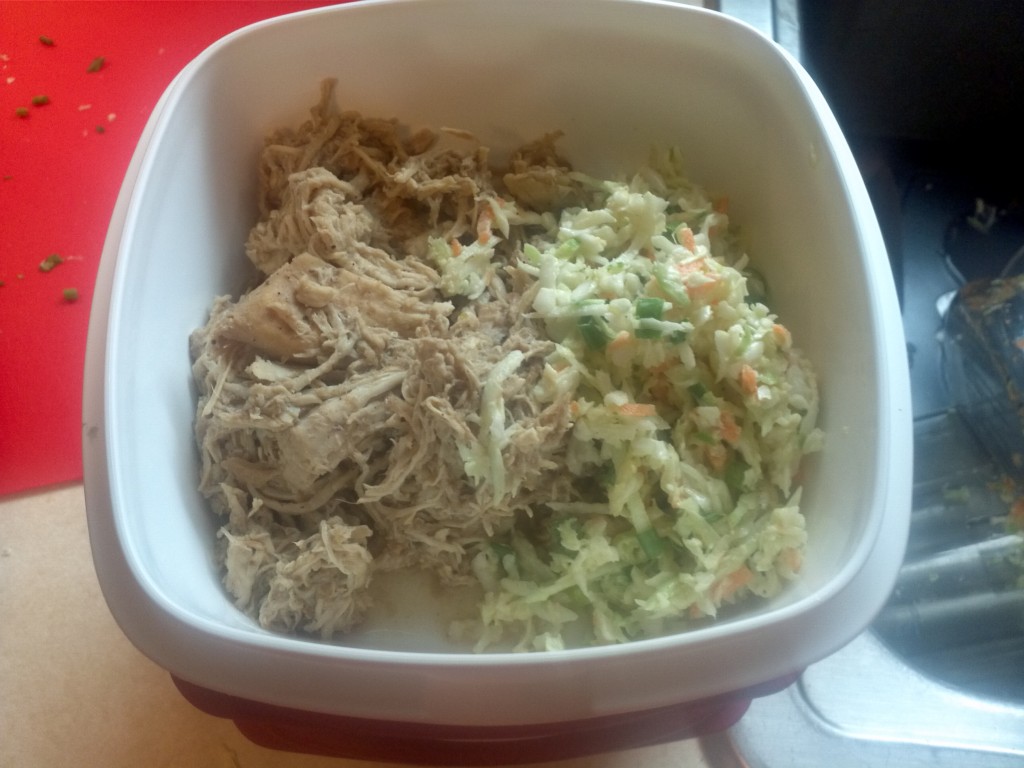 Ingredients
1.257 Kg Green Cabbage (one head)
146 g Carrots
60 g Green Onion
6 Tbsp Mayo
1 T Yellow Mustard
To Taste Salt and Pepper
Instructions
Peel off the outer layer of cabbage and discard
Cut off the heal of the cabbage, cut it in half, and then quarter
Shred the cabbage
Peel the carrots and shred
Combine the carrots and cabbage with the mayo, mustard, salt and pepper
Chop some green onions and combine with the slaw