It's been pretty busy over here in the cave.  I've had a lot of work lately and its made it hard to keep up with recipes and cooking.  The other day I was pretty tired but I needed a quick snack so I made these bacon rollups.
Here is the finished product, they were ridiculously good and pretty easy to make.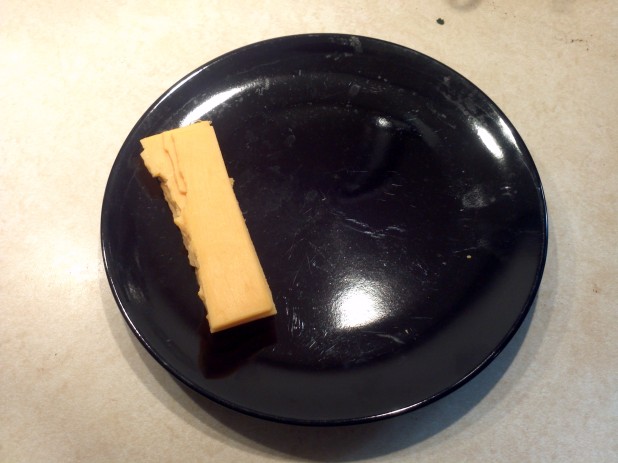 Start by taking a piece of cheese per bacon and cutting it into fours.  Here I just folded it twice and separated it with my hands.  I use this Sargento Cheddar slices which are 0 carbs and very hearty cheese, I highly recommend it.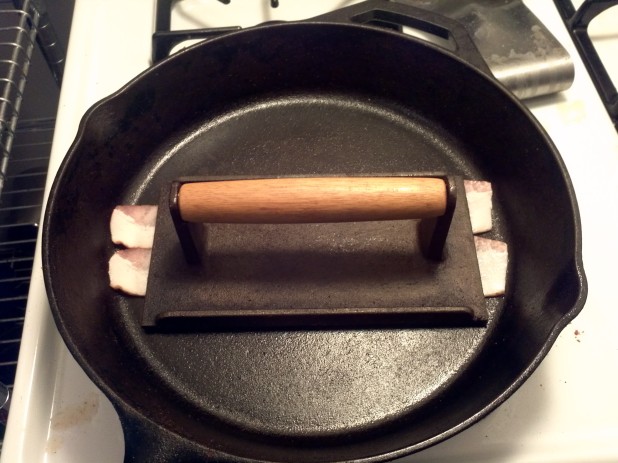 Lay down two slices of bacon into your cast iron skillet.  You need to cook the bacon really flat and crisp.  For this reason, I use a bacon press which really helps to keep the bacon in line.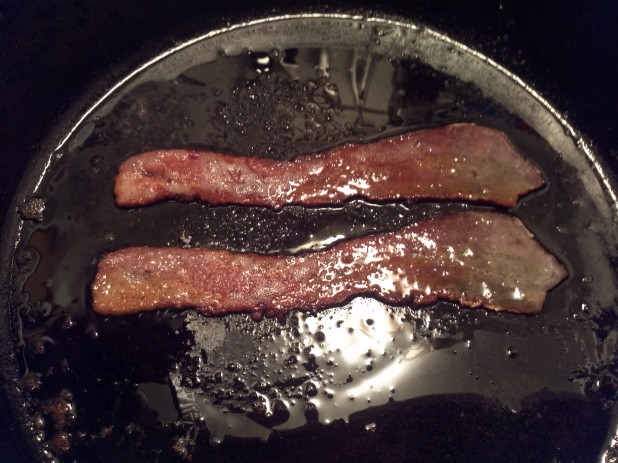 Here is what the bacon should look like after cooking.  Admittedly, the bacon I get from BJ's seems to vary pack to pack, this pack is not as uniform as I would like but it still gets the job done. The next step has to be done really fast.  As soon as the bacon leaves the pan it will harden and be crisp, but it will be soft for maybe 30 seconds before that happens.  Take the bacon out and place it on a plate, then drop four slivers of cheese on the bacon.  Roll it up and skewer it with a toothpick.  Repeat with however many bacon you made.  I would leave the bacon in the pan grease until you are ready to do the next one.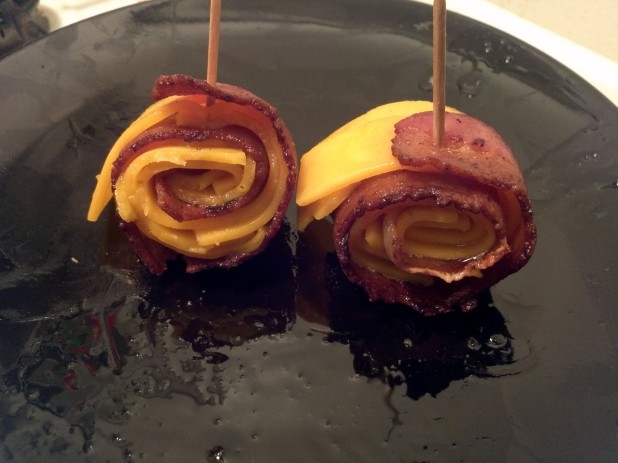 And there you have it, Bacon Rollups!

Bacon Rollups
Nutrition Information
Serving size:

1

Calories:

135
Fat:

12

Carbohydrates:

0

Fiber:

0

Protein:

9
Prep time:
Cook time:
Total time: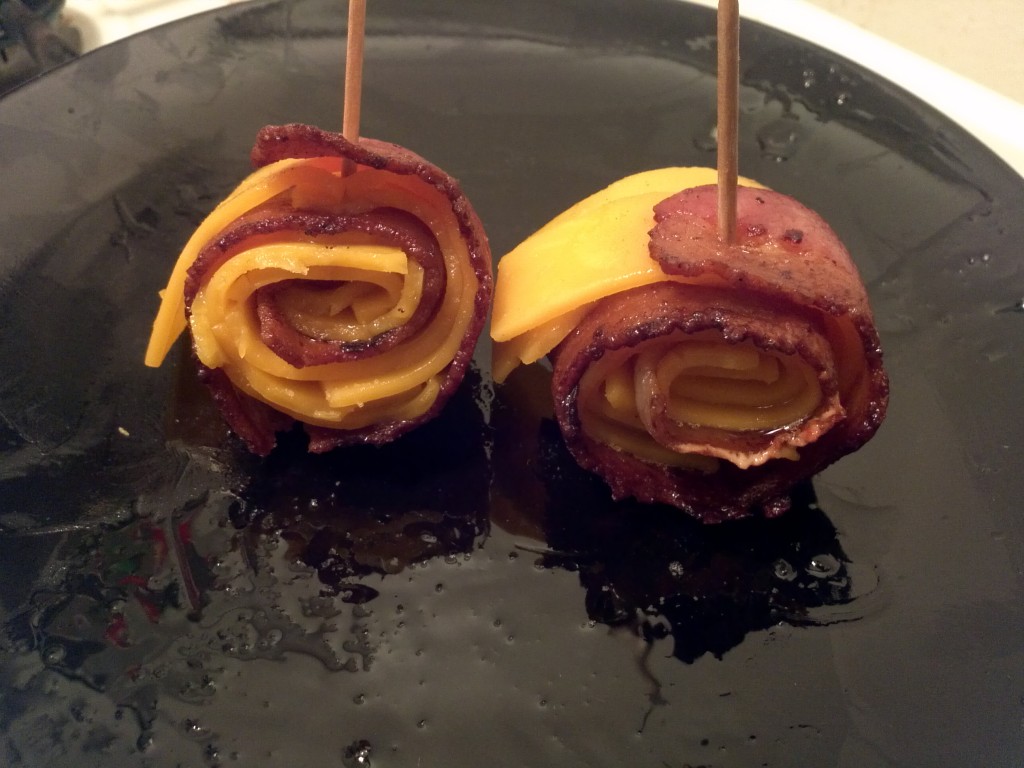 Ingredients
2 Slices Bacon
2 Slices Cheddar Cheese
2 Toothpicks
Instructions
Cut each piece of cheese in fours vertically
Cook bacon until crisp
Remove bacon and quickly add cheese, then roll
Skewer the roll and let the bacon crisp and the cheese melt a little