I've never made duck before so when I saw one at my local Asian grocery store I knew I'd have to try it out! Its a super fatty meat so you have to take special steps to make sure the fat renders. However, as a bonus you can keep the rendered fat and cook with it!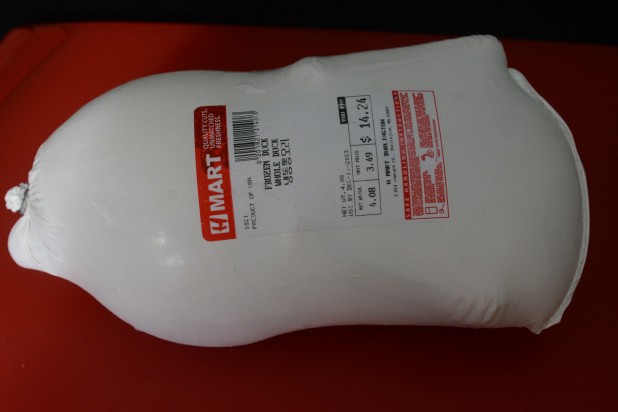 Here's the duck!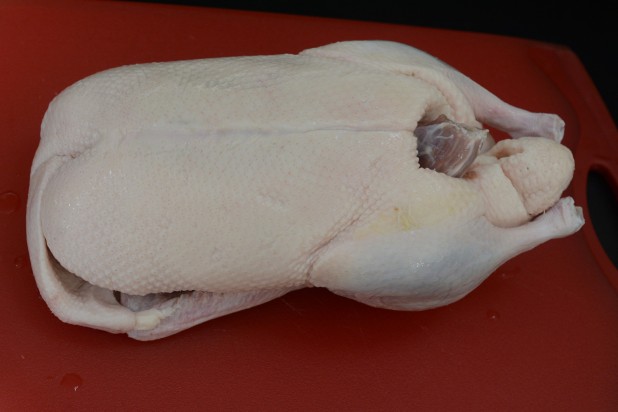 Not too surprisingly, it looks just like a chicken!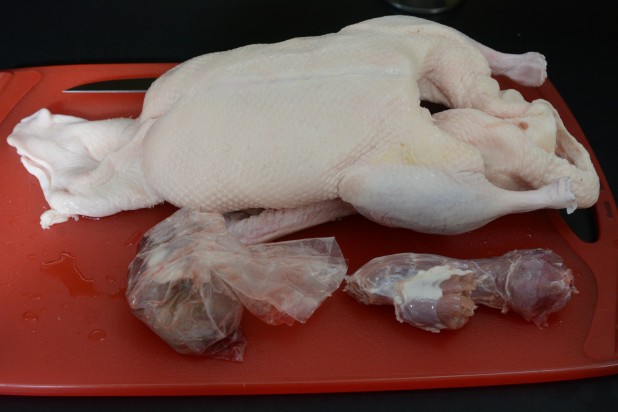 Here's the duck all spread out.  You want to remove the excess fat and make sure you take out the neck and bag 'o goodies.  Don't worry though, we'll render that excess fat later.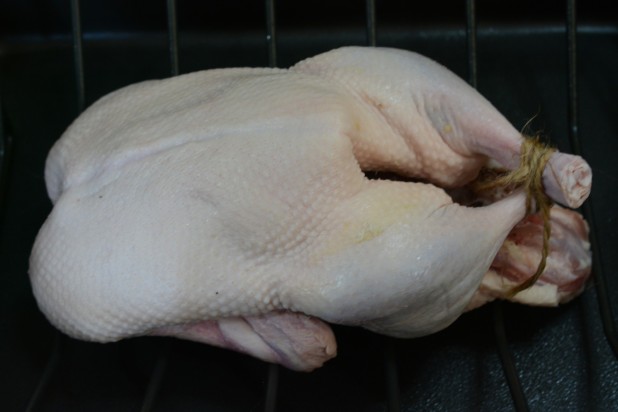 Tie the legs together using some kitchen twine and place the duck in a roaster at 300 degrees. Now, once it is in the oven, you need to poke it with a knife many times every 30 minutes.  At that same time, rotate it.  Duck has a really fatty skin and in order to get crisp duck you need to allow the fat to render out.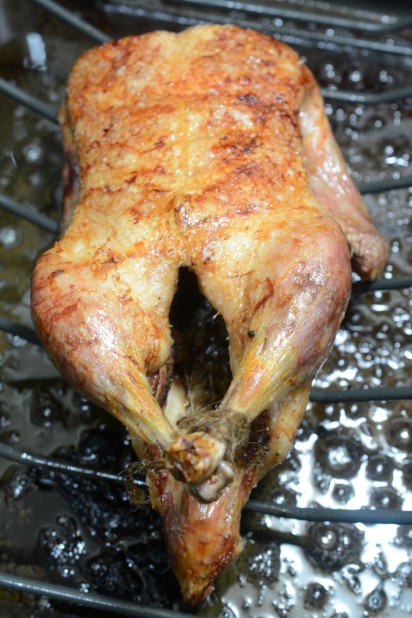 Here's the duck after its 3 hour roasting session!  Notice the rendered fat at the bottom of the pan.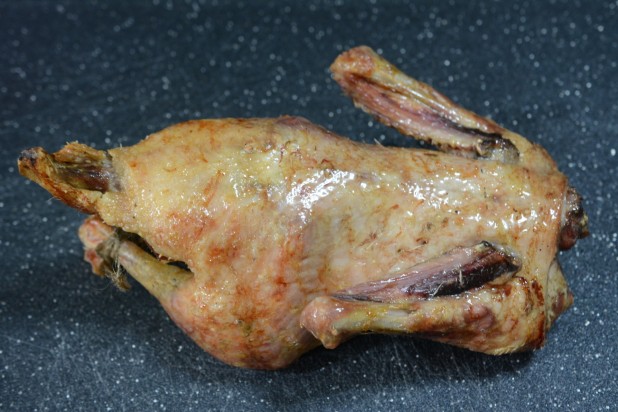 I couldn't decide how to serve the duck so I decided to quarter it.  Its surprisingly smaller than I thought; it really doesn't make much more than 4 total servings.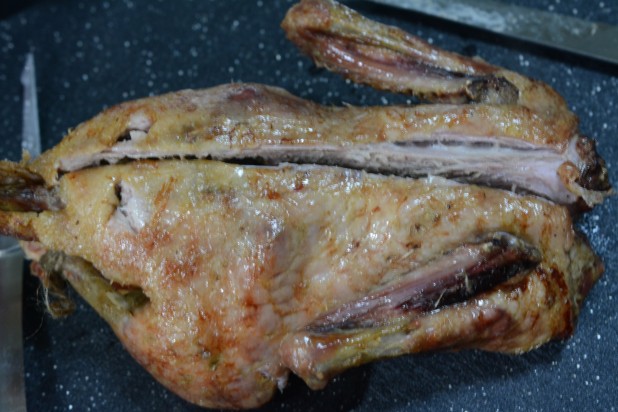 I started by cutting the backbone with a really sharp knife or a pair of kitchen shears.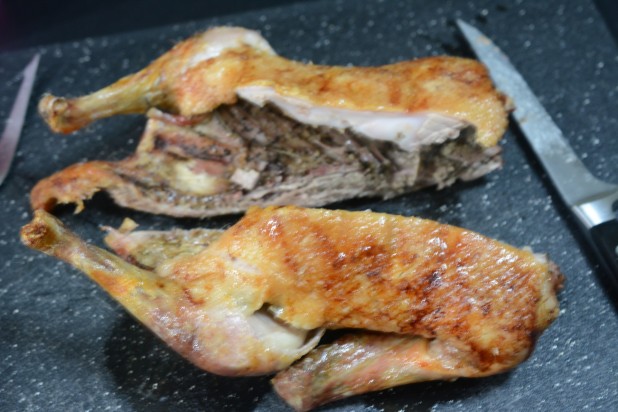 Here's the split Duck.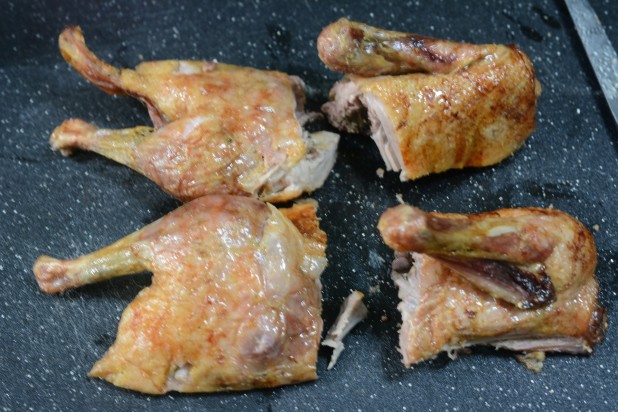 Then cut that in half and you've got it quartered.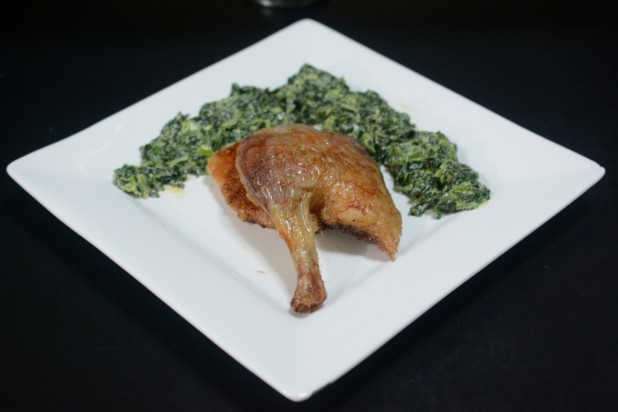 I served the duck with some Creamy Cheesy Spinach!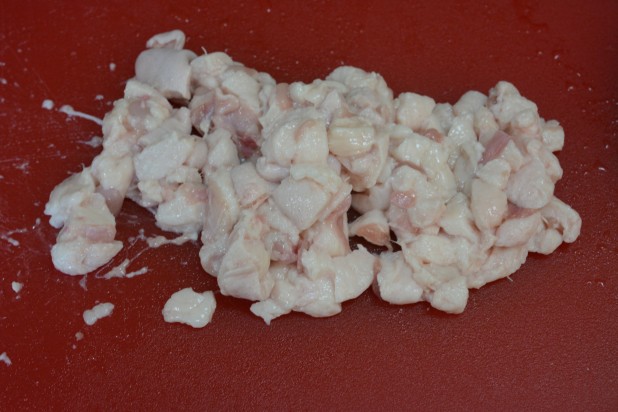 As an added bonus, you can render any excess duck fat that you cut out.  Just slice it into small pieces.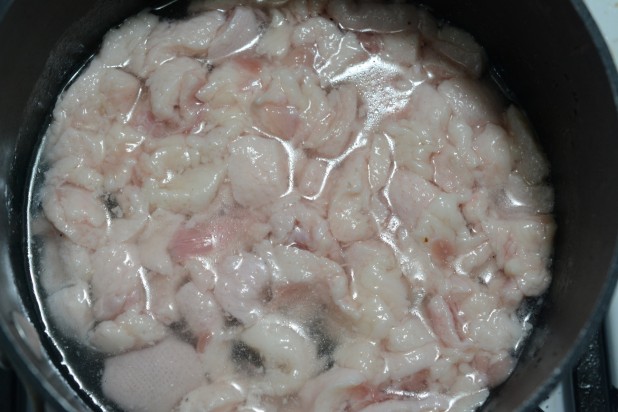 Then put it in a pan with some water.  Don't worry about the water, it will cook out.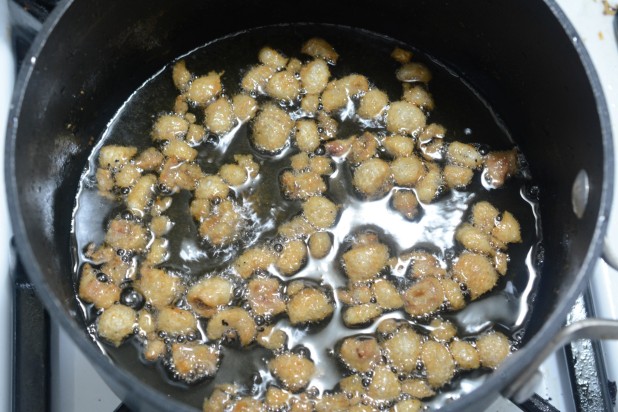 Simply heat the fat for an hour or so on medium heat until the fat has melted and the crispy pieces of skin are left over.  Either eat the skin or use it as keto breading!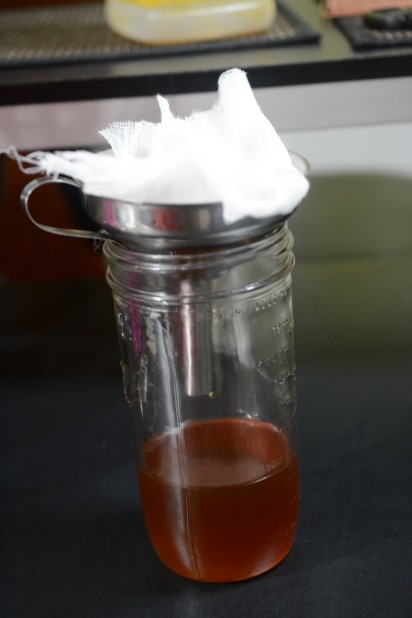 Then filter the oil using some cheese cloth and store it in a mason jar for later!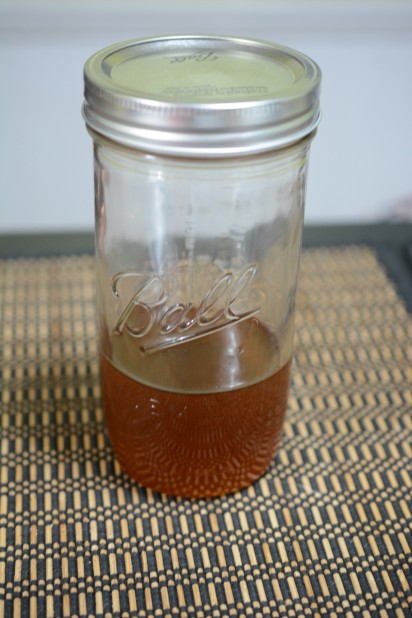 Mmm, duck fat!

Roasted Duck
Nutrition Information
Serving size:

¼th

Calories:

495
Fat:

38

Carbohydrates:

0

Fiber:

0

Protein:

38
Prep time:
Cook time:
Total time: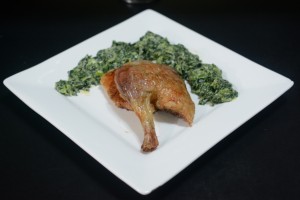 Instructions
Thaw the duck and remove excess fat and any associated extras like the heart, liver, neck, etc
Tie the legs together
Cook at 300 degrees for 3 hours, turning and poking with a knife every 30 minutes, you should poke through the skin but not penetrating the meat. Maybe 25 or so pokes and you should see fat oozing out of the pokes
Quarter and serve!
Calphalon Roaster Pan
Perfect for roasting a turkey, chicken, duck or all three together! It can also be used for holding large cuts of meat off of the bottom of the pan for more even cooking.
Cooking Twine
Useful for tieing up various parts of poultry like the legs on a roasted duck. If you ever debone your poultry like in my Turducken recipe you'll have to use twine to hold it all together. Also helpful for holding stuffed meats like this flank steak!
24 Ounce Wide Mouth Mason Jars
These versatile jars are great for storing rendered lard or anything for that matter. If you need to take a soup to work they can hold up to heat, cold and the microwave! They're even becoming a fashionable drinking glass.