I am constantly trying to find new things that are both tasty and are easy to make in high volume. Because I cook all of my meals ahead of time, I don't want to spend a ton of time making them.  After weeks of Chicken Thighs, it was time to make a change.  Enter Tuna Salad.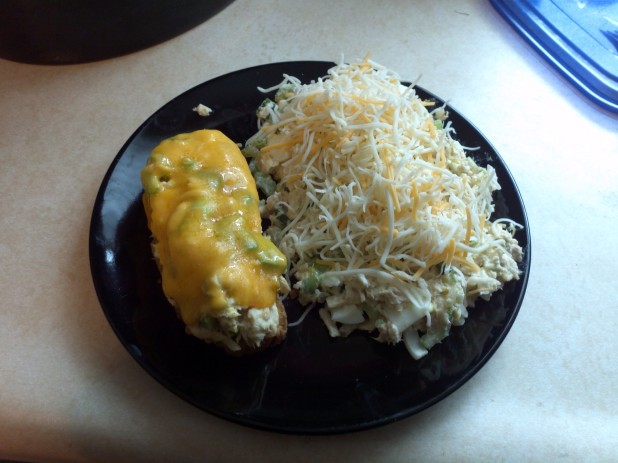 I didn't take many pictures of making it (its pretty boring), but I did take a lot of pictures eating it!  Above I've put the tuna salad on top of a piece of Peanut Butter bread and toasted it with cheese.  On the right is just the remainder of my serving with cheese on it.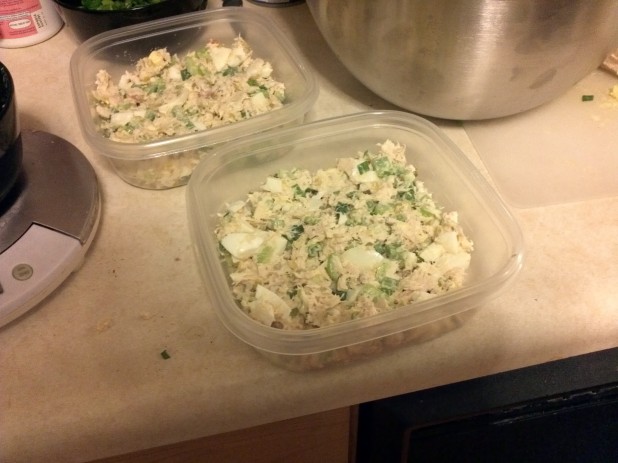 Here is a picture of the tuna salad divided into Tupperware for the week.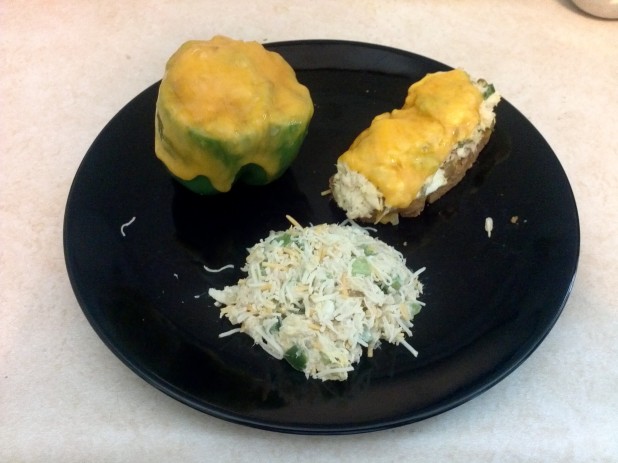 This is just another example of me eating the tuna salad 🙂 Its perfectly fine by itself but if you have time and are bored you can spice it up. I have the peanut butter bread again but on the left I hollowed out a small green pepper and filled it with tuna salad.  I baked that in the convection toaster oven.  Each pepper is only around 100g so its not too many carbs and can help you get extra fiber in your diet.
Its not shown, but at the same time I made tuna salad, I also made chicken salad.  Its the identical recipe except you cook some chicken and add that instead of tuna.  The added benefit is that you can get two meals but only prep for one.

Tuna Salad
Nutrition Information
Serving size:

1 (200g)

Calories:

363
Fat:

27

Carbohydrates:

2

Fiber:

1

Protein:

29
Prep time:
Cook time:
Total time: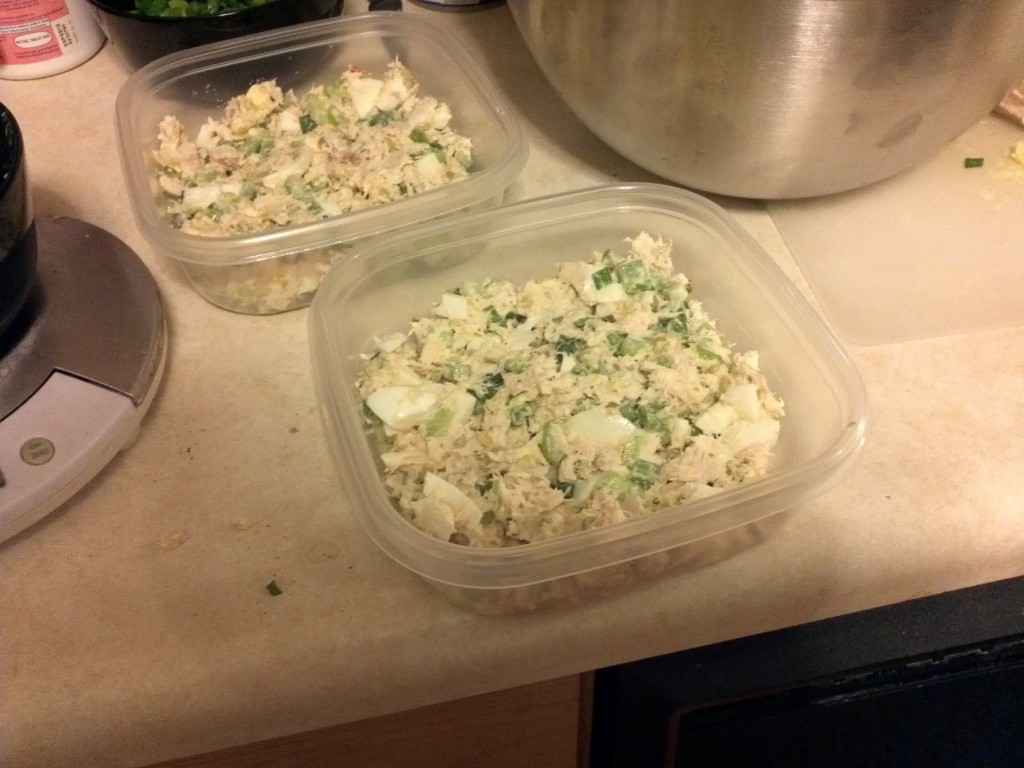 Ingredients
7 Containers of Tuna in Water Strained (6 oz)
¾ Cup Mayo
160 g Celery
140 g Green Pepper
25 g Green Onion
¾ Cup Sugar Free Relish
3 Hardboiled Large Eggs
Instructions
Hardboil 3 eggs
Open tuna and strain out the water
Flake tuna in large bowl (break up with fork)
Add all ingredients and mix