Brussels Sprouts are one of my favorite vegetables. I never liked them growing up but now that I have found more interesting ways to prepare them I've grown to love them. The first time I ever used the food processor to prepare brussels sprouts was with the Brussels Sprout Burgers.  It was so successful that I decided to try it again!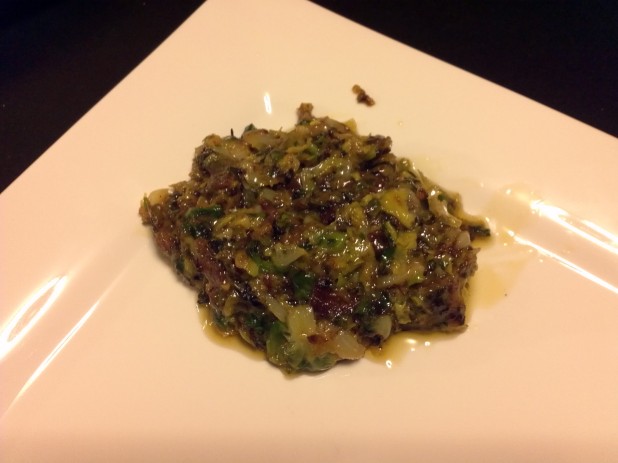 Here is the finished product!  As usual, the more it looks like greasy mush, the better it tastes!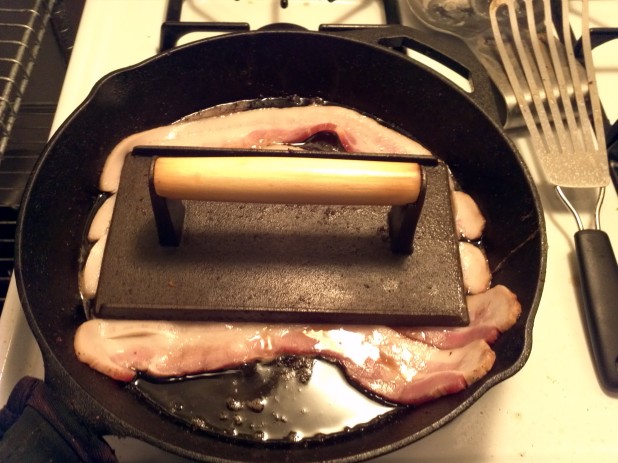 As with most good keto recipes, this one starts with cooking bacon.  Make sure to use a bacon press to get nice flat bacon.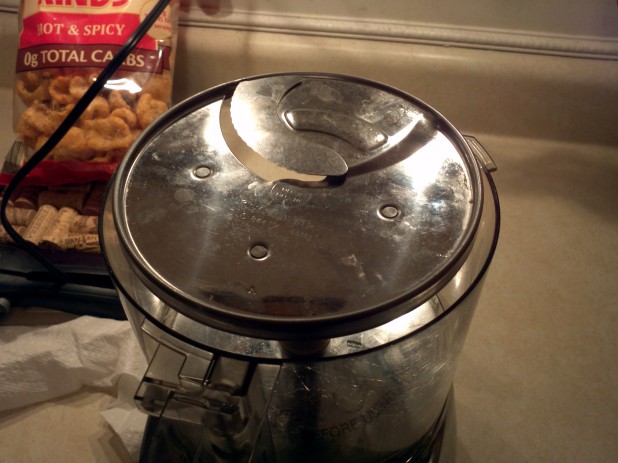 For this version, we're going to use the food processor with the slicing attachment.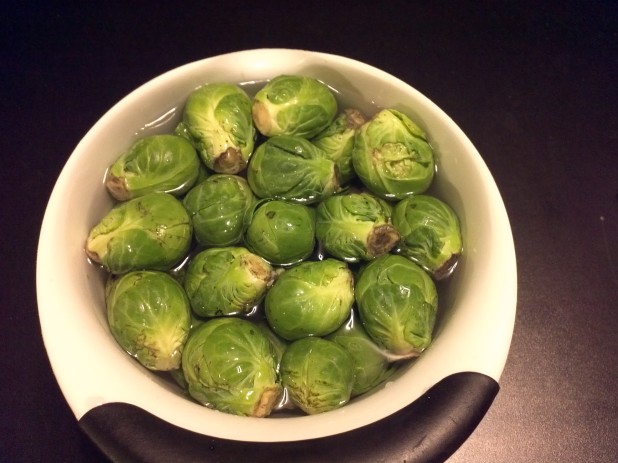 Make sure to wash the brussels sprouts.  Rather than wash each one, I just put them in a large bowl and fill it with water.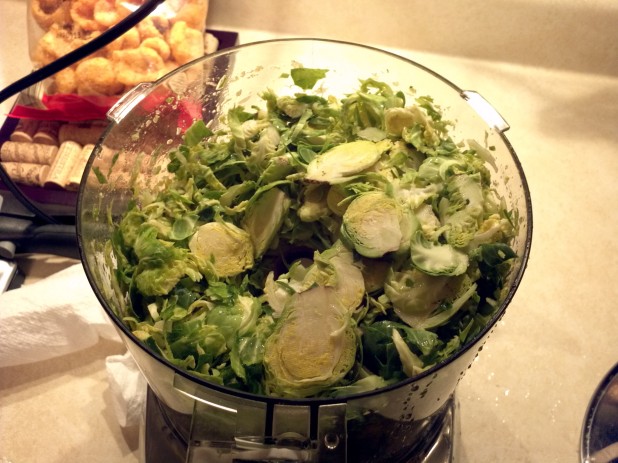 Here are the resulting brussels sprouts.  The effect was really cool!  It pretty much made chips out of them.  Way faster than cutting them by hand …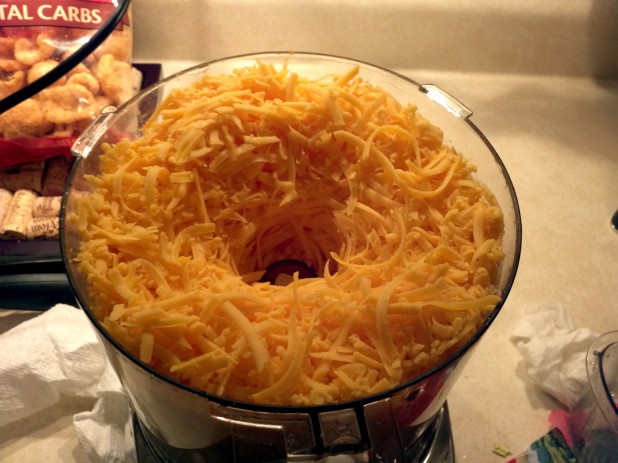 While I had the food processor out, I shredded some cheddar cheese.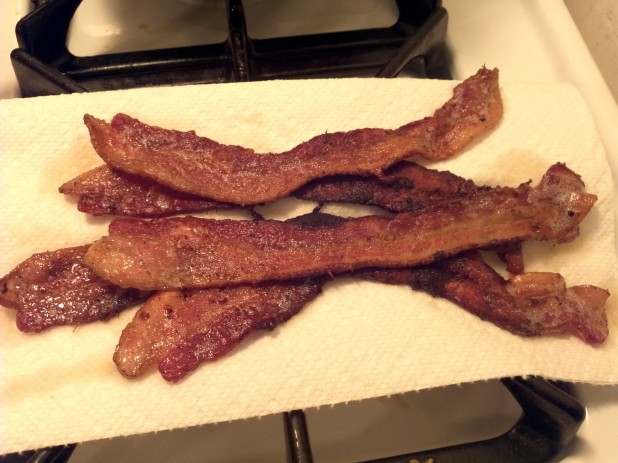 By now, the bacon should be done.  Let it drain and save for later.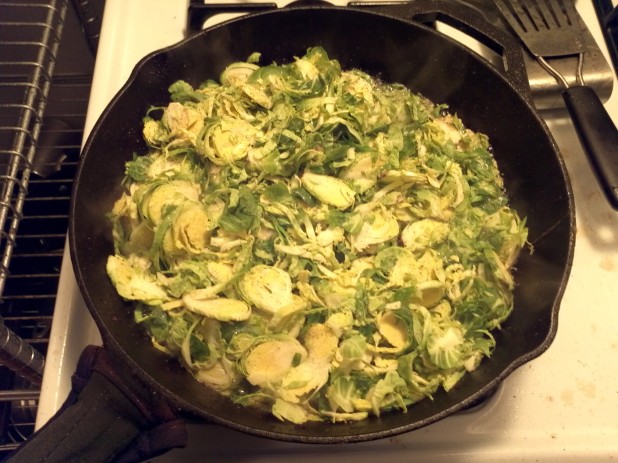 Now, commence frying!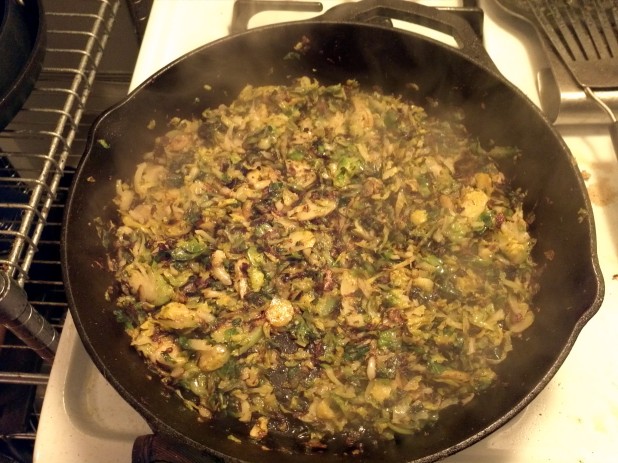 After a few minutes, it should look like this.  At this point, you are ready to add the bacon and cheese.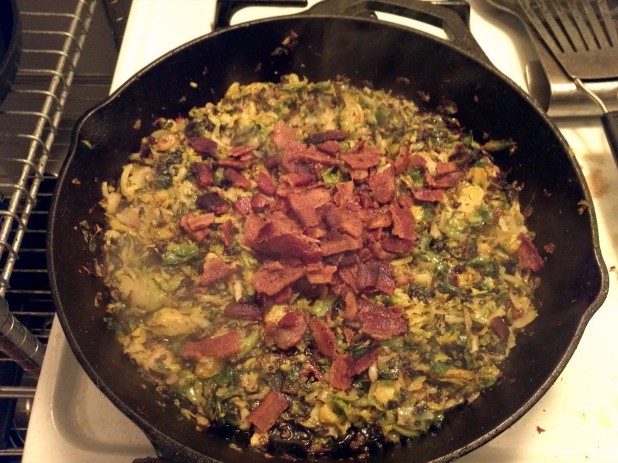 Crumble the bacon and add it to the mix.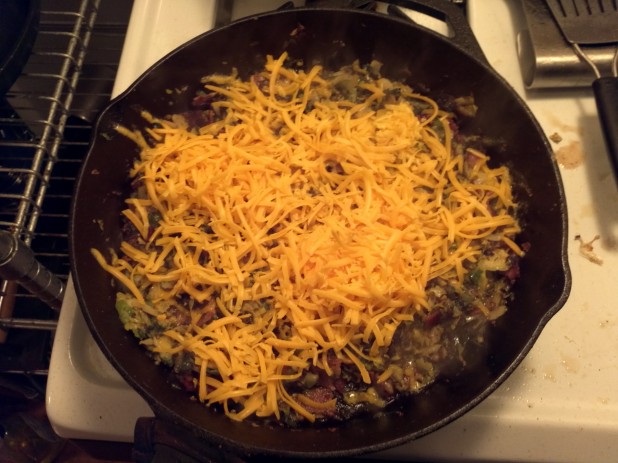 Add the cheese.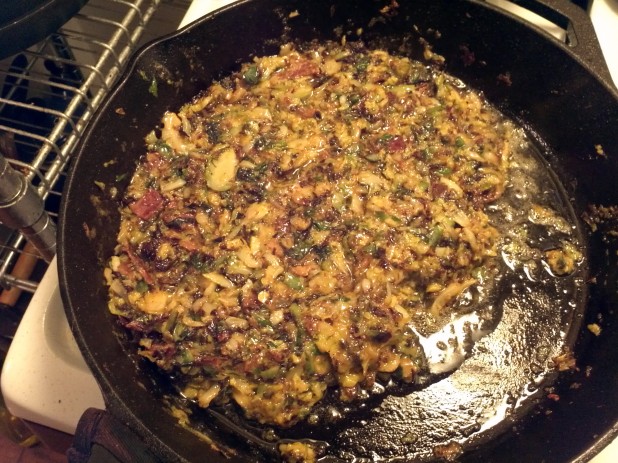 And its done!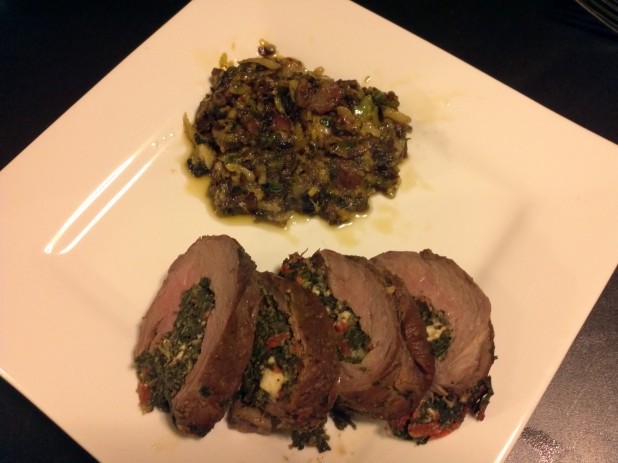 Here's the Cheesy Brussels Sprouts with the Seared and Stuffed Flank Steak!

Cheesy Brussels Sprouts
Nutrition Information
Serving size:

126g (1/4th)

Calories:

256
Fat:

20

Carbohydrates:

4

Fiber:

2

Protein:

16
Prep time:
Cook time:
Total time: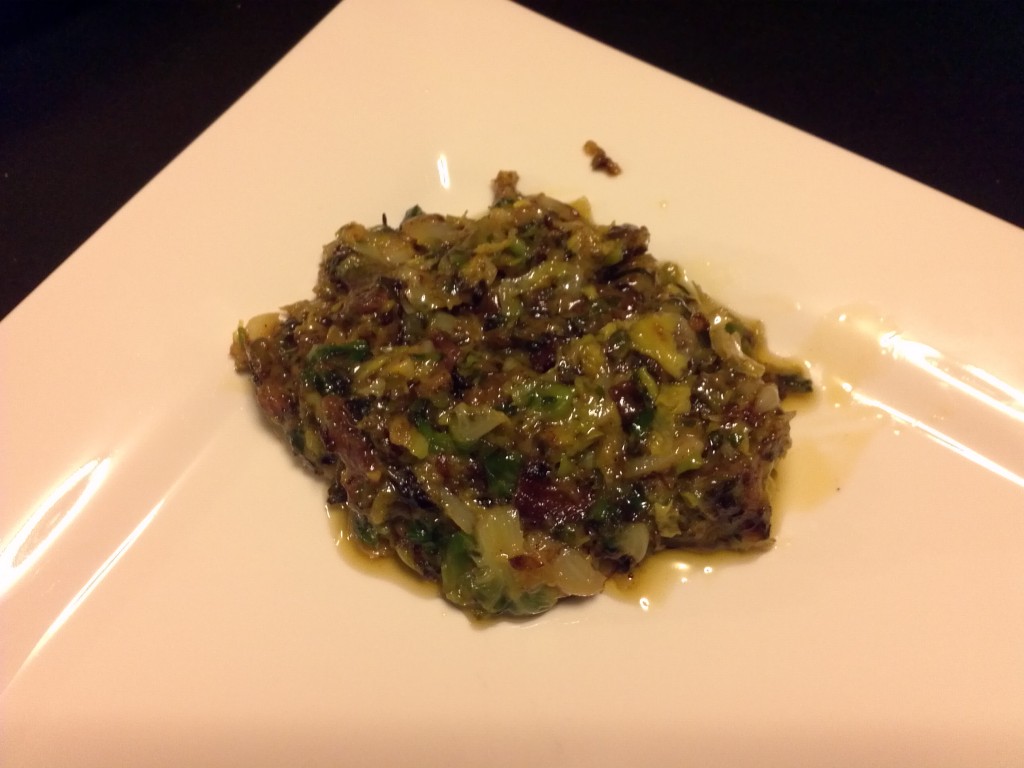 Ingredients
5 Slices Bacon
16 Oz. Brussels Sprouts
6 Oz. Cheddar Cheese
Instructions
Cook the bacon until crisp
Wash the brussels sprouts then shred with a food processor
Fry the brussels sprouts in the bacon grease
Once the brussels sprouts are getting crisp and translucent, add in the bacon and cheese
Cook a little longer until combined