Guess what day it is?  It's Fry-day!  That's right, in an effort to post more often, I'm going to introduce a weekly column called "Fry-day", where I post a new recipe every Friday! In case you missed it, I just picked up a DeLonghi Deep Fryer and I've been frying up a storm ever since I got the thing. In case you don't have a fryer, you can always just use a cast iron dutch oven or even just a large pot.  First up is a remix of the classic favorite, chicken nuggets!  Except today we're going to use a nice chicken breast and a keto friendly almond bun batter with a ranch dipping sauce.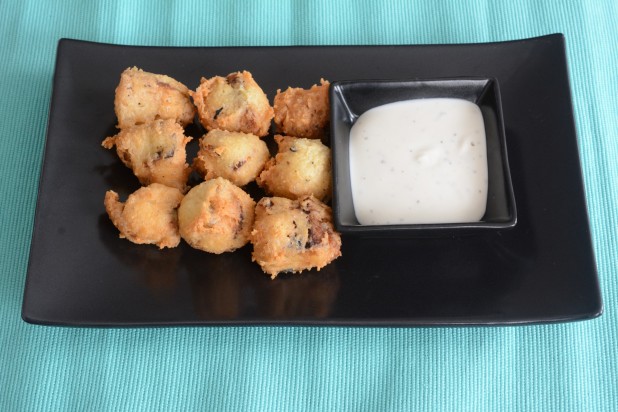 Yum! I'm actually quite shocked that it worked out so well.  I thought it was going to be a frying disaster where all the batter fell off but it stuck!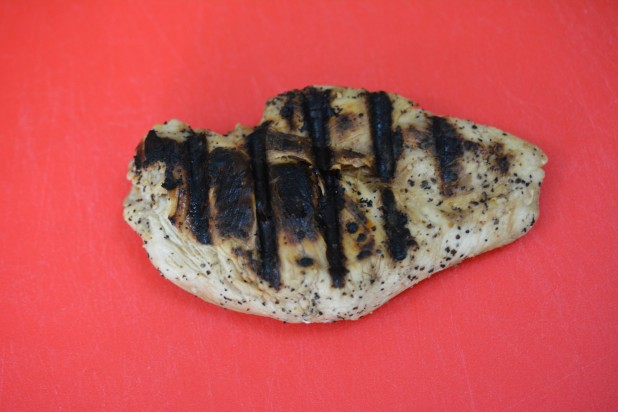 Start with a whole, cooked chicken breast. My wife made this one while I was gone so it was already cooked in the fridge.  She just used the George Foreman to grill it until the internal temperature reached 165 degrees, about 10 minutes.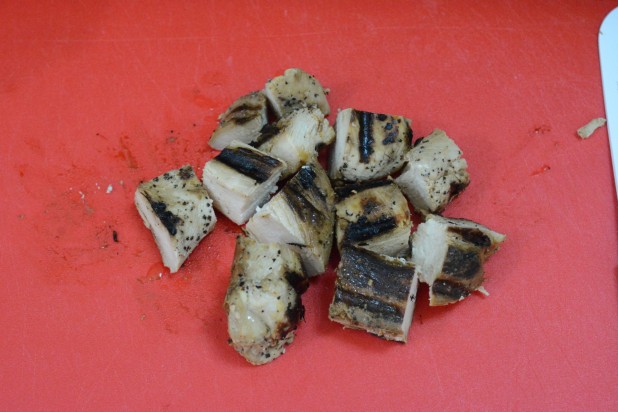 Then chop up the chicken breast into manageable cubes.  You don't want them too big or else it will be hard to get the batter to stick.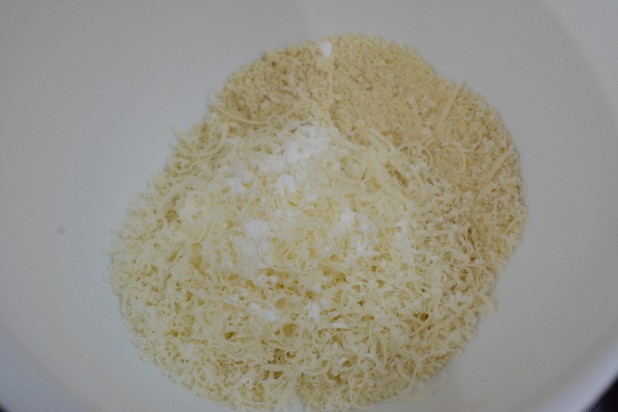 Now onto the batter! I used a combination of almond flour, parmesan cheese and baking powder for the dry portion.  For the parmesan cheese I grated it by hand but you could use store bought.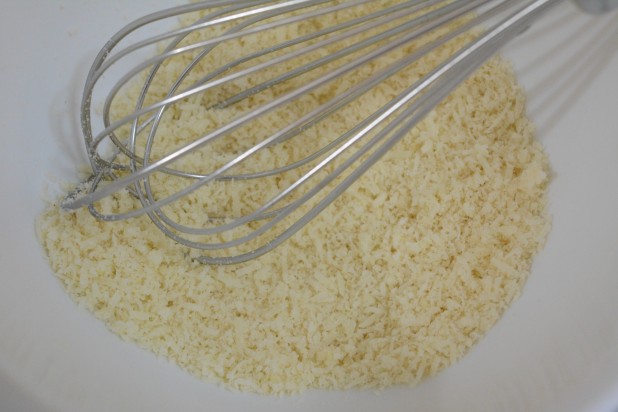 Now whisk the ingredients together.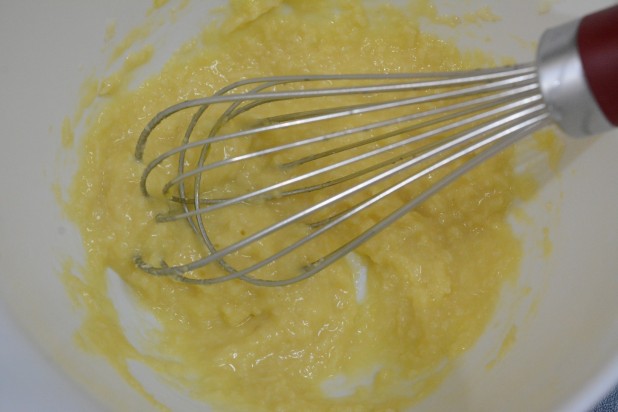 Then add the egg, whisk, then add the water and whisk.  You can experiment with the amount of water needed, you just need it to flow enough to coat the chicken.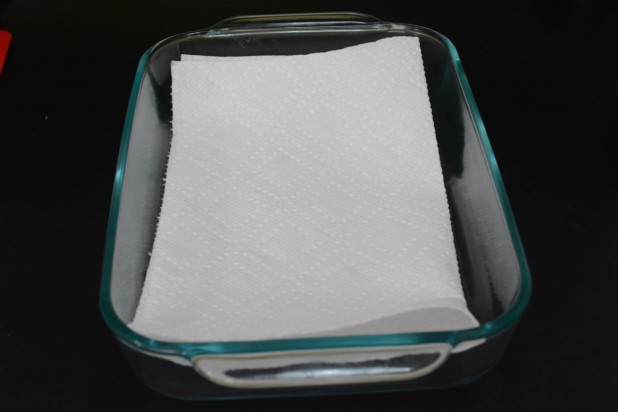 Before I started, I put a paper towel inside a baking dish to dry the nuggets.  This way I didn't have to do as much cleanup when I was done.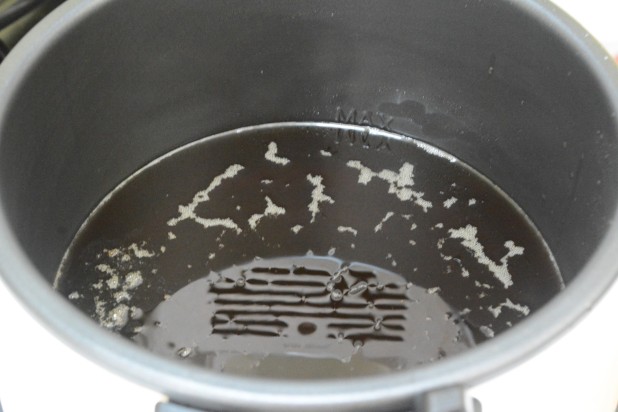 Mmmmmm, frying oil!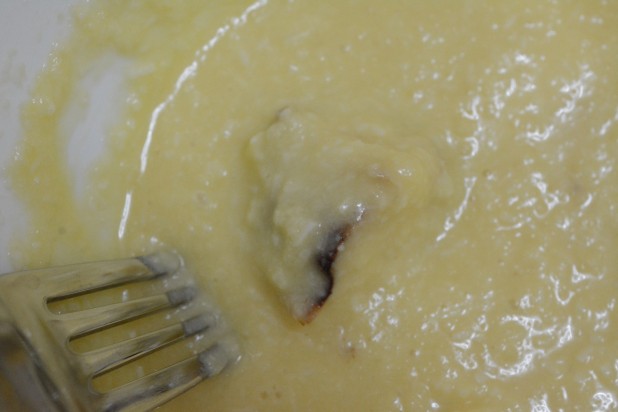 Now, drop the chicken into the batter, swirl it around, and pick it up with the fork.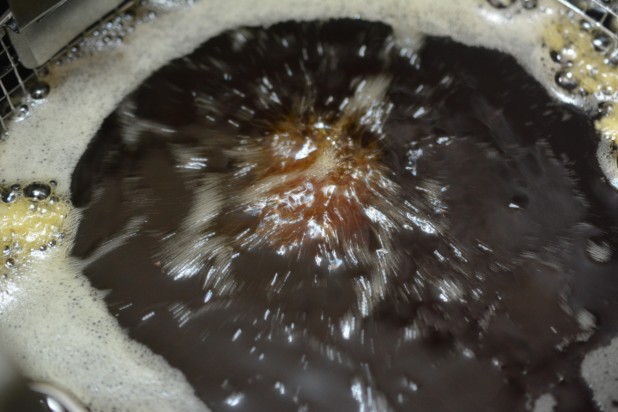 Drop it in the grease and let 'er fry!  Try not to drop it from too high as you don't want grease to splash up and hit you.  Also, you want to make sure that it doesn't stick to the bottom.  The first couple times I tried frying stuff, I dropped it too hard and it sunk to the bottom and stuck there.  If you just move it around a bit it should evenly fry.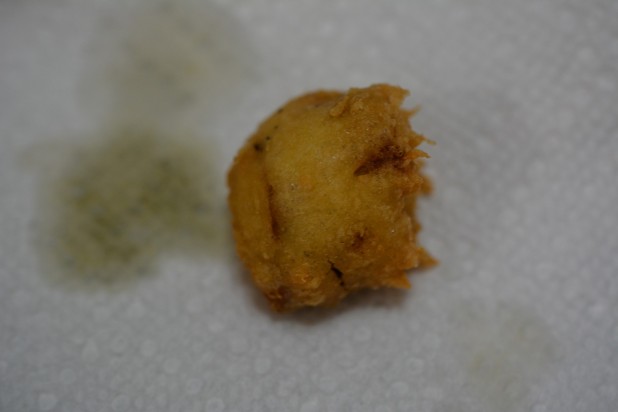 And here's the first specimen!  It turned out really well and tasted just like chicken nuggets!  Unfortunately this one was eaten before the photo shoot so that's why the recipe is for 10 and only 9 are shown 😉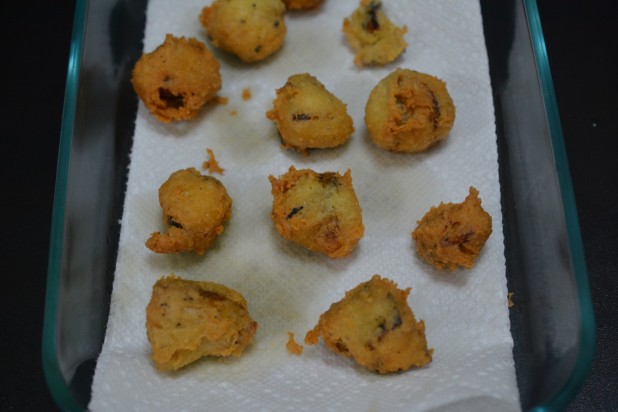 Here's the entire bunch all together (minus the chef's portion of the first one).  I used some ranch dressing for a dipping sauce but you could also use some Walden Farms sugar free ketchup if you wanted to get closer to the original experience.

Keto Chicken Nuggets
Nutrition Information
Serving size:

5 nuggets

Calories:

166
Fat:

8

Carbohydrates:

2

Fiber:

1

Protein:

23
Prep time:
Cook time:
Total time: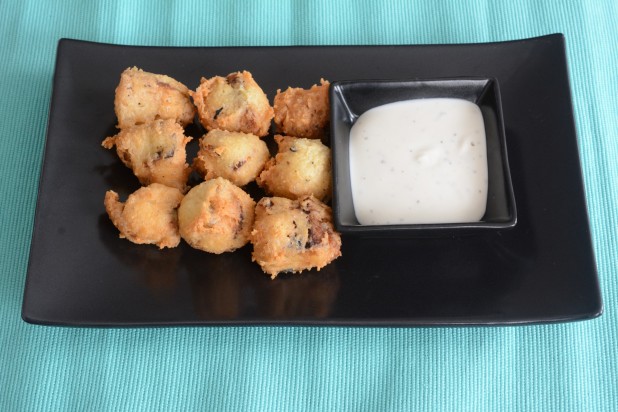 Ingredients
1 Chicken Breast, Cooked (4 Oz.)
½ Oz. Grated Parmesan
2 Tbsp Almond Flour
½ tsp Baking Powder
1 egg
1 Tbsp Water
Instructions
Start by heating your deep fryer to 375 degrees
Cook a chicken breast and cut into cubes (This one was cooked on a Foreman Grill)
Mix the grated parmesan, almond flour and baking powder
Add the egg and whisk
Add the water and whisk
Roll the chicken breasts in the batter until they are fully coated, then use a fork to drop them into the frying oil
Make sure that they don't stick to the bottom or the basket if your fryer uses one, I took a fork and flipped them / moved them around every minute or so
Cook until the batter turns golden brown, approximately 5 minutes
DeLonghi Deep Fryer
If you follow the blog, you know that I've gotten a little obsessed lately with my Deep Fryer to the point where I post a weekly Fry-day article. I had one of these in college and it always made me feel guilty using it. I feel so liberated that there are all sorts of keto friendly fried foods like nuggets, wings and brussels sprouts!
Cone Filters, 50 Pack
To keep your frying oil clean, you really need to filter it on a regular basis. Fryers will come with one or two filters in the kit but they run out fast. This 50 pack will keep you going for well over a year
Filter Stand
Use this stand in conjunction with standard cone filters to easily filter your oil. This system is in place of the filtering method that comes with your fryer.