Update: This recipe is now on the Caveman Keto YouTube Channel.  Check out how to make Keto Taco Salad
This week I wanted to spice things up for our lunches.  Also, I had some left over lettuce from the Kitchen Sink Keto Burger and the Lettuce Breakfast Tacos so I decided to make keto lunch tacos! One reason I hadn't made this sort of thing before was the difficulty of using both hot and cold items and figuring out how to microwave and separate them. I figured out a decent solution and off we went!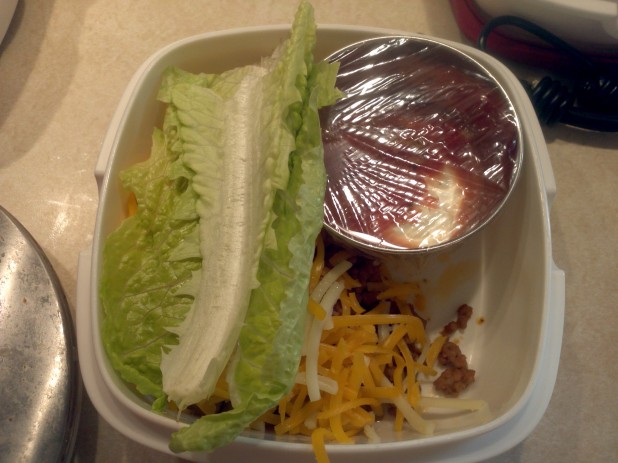 Here is the finished result.  I ended up using my prep bowls as storage for the sour cream and the salsa with some saran wrap on it. This way you can take it out and microwave the food, then add it back in.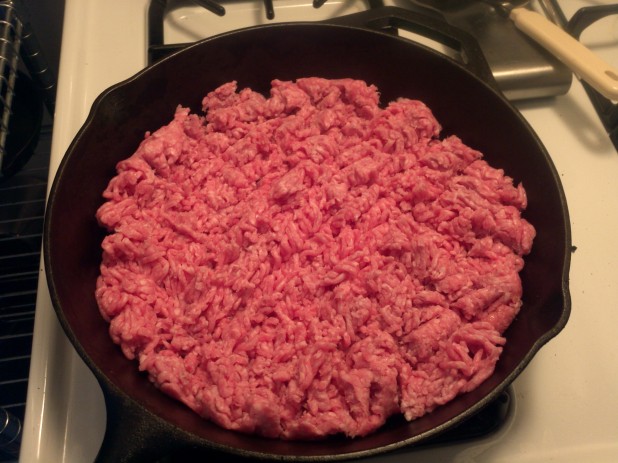 Start by browning some ground pork. Ground pork is both the fattiest and the cheapest meat, double keto win!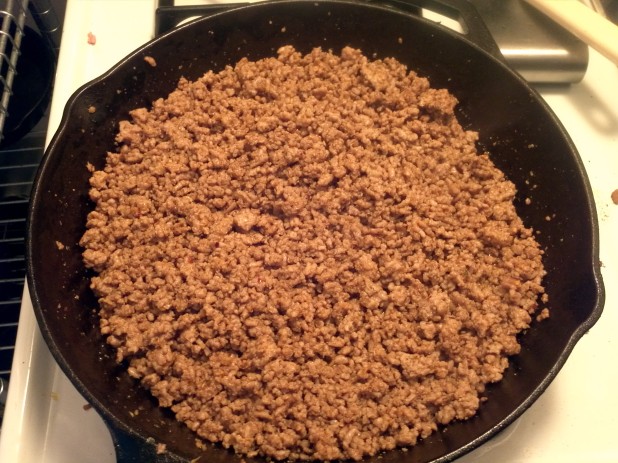 Here is the browned pork.  I added McCormick's taco seasoning, some chilli powder, and some cayenne pepper.  I really should find / make a better taco seasoning because this one has carbs but it didn't add too much to the total.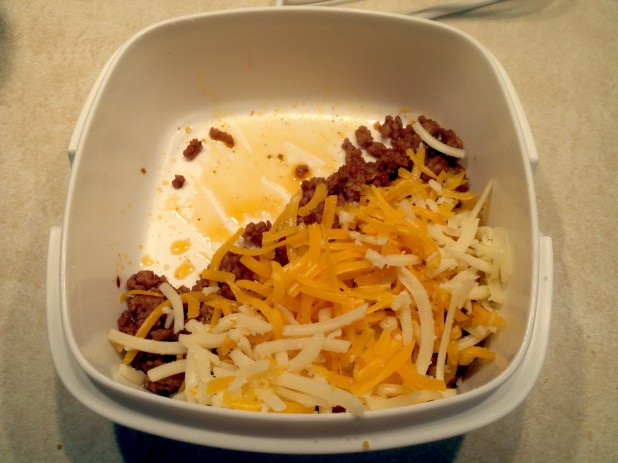 Throw some pork into each container with cheese on top.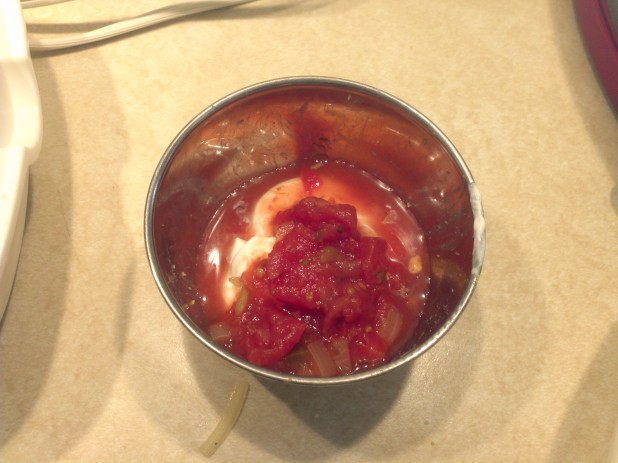 Here is the sour cream and the salsa in a prep bowl.  This was perfect for keeping this part cold during the microwaving.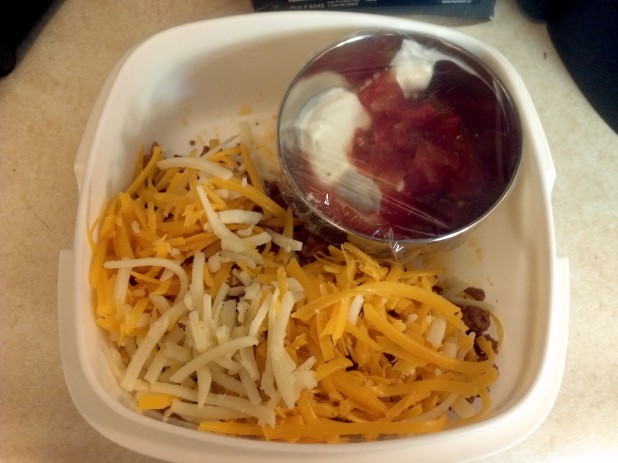 As you can see, it fits perfectly into my lunch containers.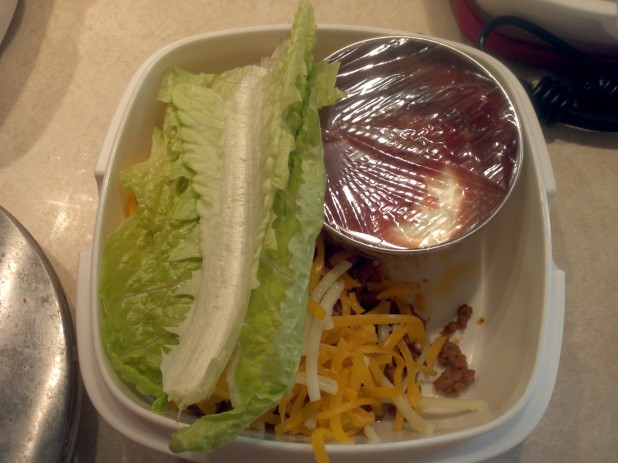 Here is the finished product.  I threw some Romaine Lettuce Leafs into the container and they worked out pretty well through the entire week.  I did it a couple of different ways. The easiest was actually to take the lettuce and cream out, then microwave the meat and cheese, then throw in the salsa and sour cream.  At that point, I either put it on the lettuce and ate it as a taco or ripped up the lettuce and threw it in for a taco salad.

Keto Taco Salad
Nutrition Information
Serving size:

1

Calories:

647
Fat:

51

Carbohydrates:

5

Fiber:

1

Protein:

38
Prep time:
Cook time:
Total time: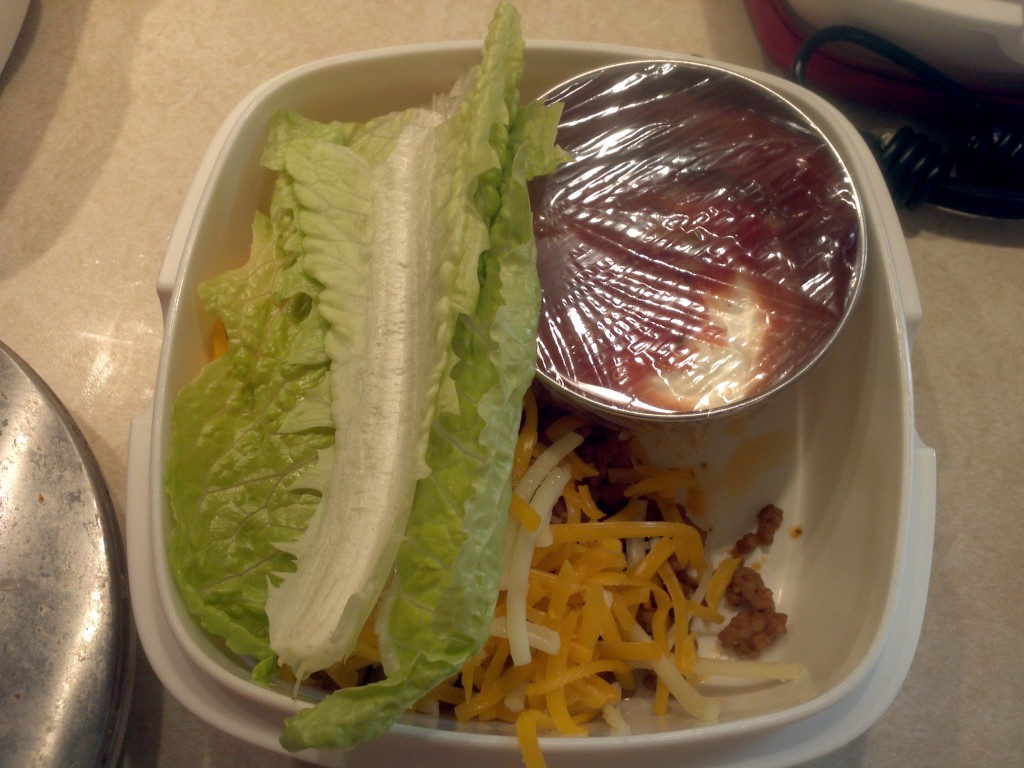 Ingredients
32 oz Ground Pork
9 oz Cheddar Cheese, shredded
6 tsp McCormick Taco Seasoning
12 Tbsp Sour Cream
12 Tbsp Salsa
6 Romaine Leafs
To Taste Cayenne Pepper
Instructions
Brown the pork in a skillet
Once the meat is browned, add taco seasoning and any additional spices
Cook until the taco seasoning is incorporated
Let cool, then distribute into 6 containers
Add cheese to each container
Add sour cream and salsa to a prep bowl and saran wrap it
Add Romaine Lettuce to container