Update: This recipe is now on the Caveman Keto YouTube Channel. Check out how to make Mexican Spinach Casserole.
I am always looking for easy lunch recipes that I can whip together on Sunday and have ready all week. Chicken Thighs with Spinach used to be my standard meal, however the ratio is a little high in protein and it often messes up the whole day.  One of my favorite sites for low carb is Linda's and this recipe came from her Mexican Spinach Casserole.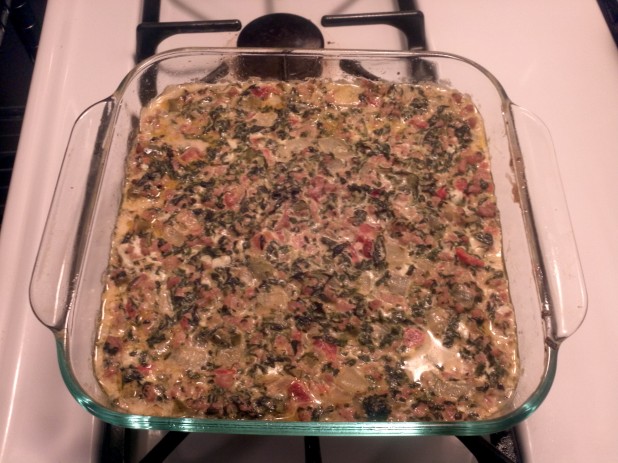 Here is the finished product and this stuff is amazing!  This week, rather than use one giant baking dish like I normally do, I used a rectangular and a square dish.  This way I could cut them into logical portions and make 2×6 meals total.  I normally take my big dish and cut it into 2×5 but this is really hard to eyeball.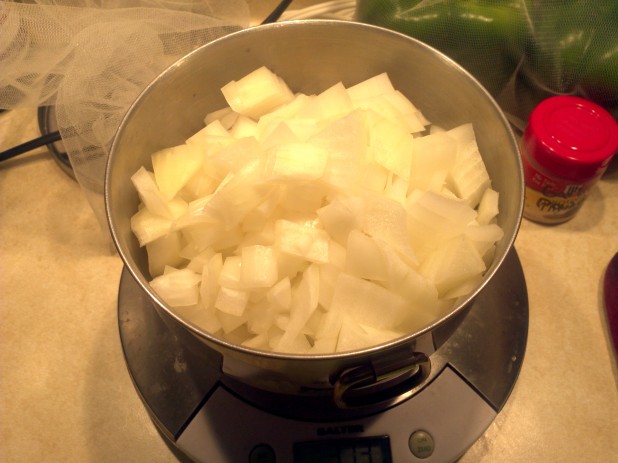 Start by cutting up an onion and weighing it. This is one of those ingredients that you can adjust if you want more or less carbs.  This is a lot of food so even though this looks like a lot of onions, its for 12 servings.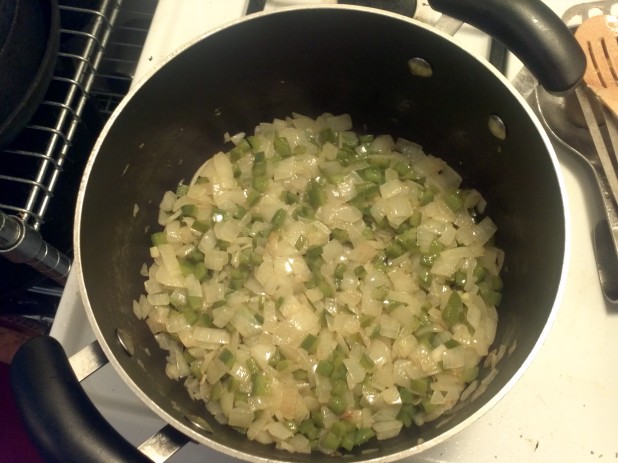 Throw the onions and peppers (forgot to show cutting the peppers up, but make about 200g of diced peppers) in with some oil and cook them until they are translucent as shown.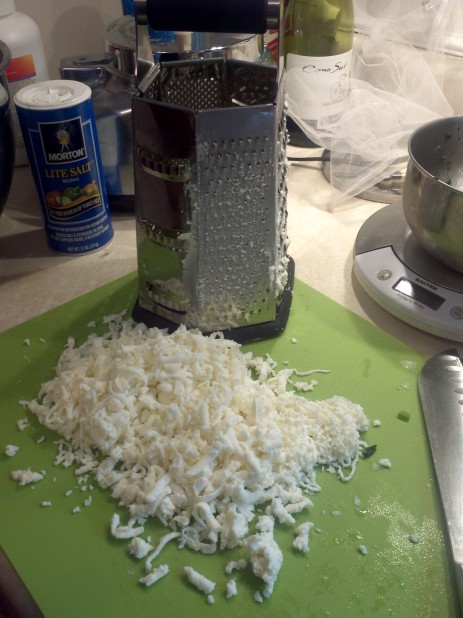 While the onions and peppers are cooking down, grate the mozzarella cheese on a cheese grater.  I normally use my food processor to grate cheese but this stuff is so soft that it just gums it up; its a lot easier to just grate it by hand.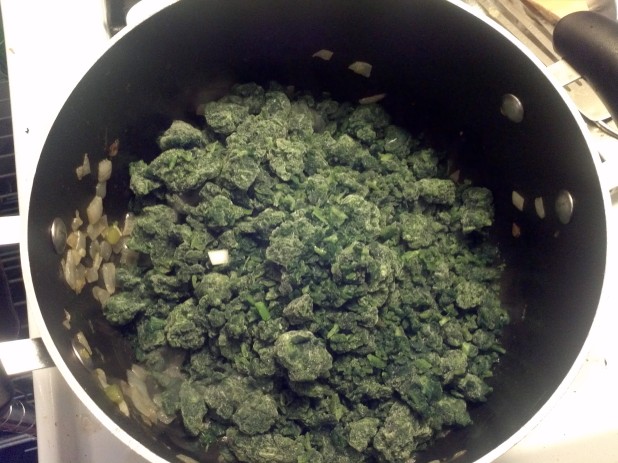 Transfer the onions and peppers to a large prep bowl and throw some frozen spinach in the same pot.  This whole recipe cooks in this same pot but separately to reduce the dishes.  You could also microwave the spinach or use fresh.  I go through so much spinach that these frozen 5 lb bags from BJ's are the only option.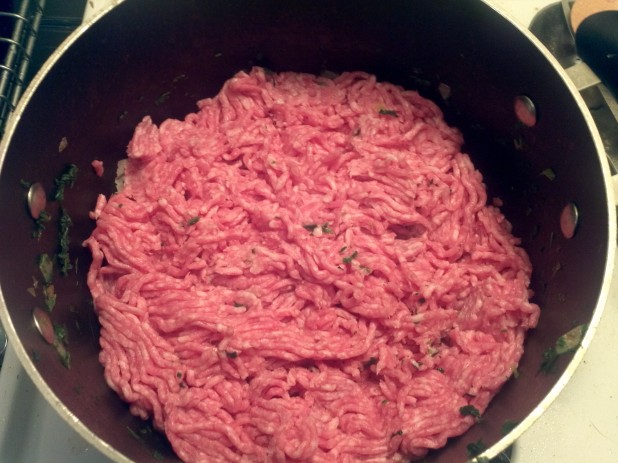 After the spinach is done, throw about 2 lbs of ground pork into the same pot.  Cook it until its no longer red.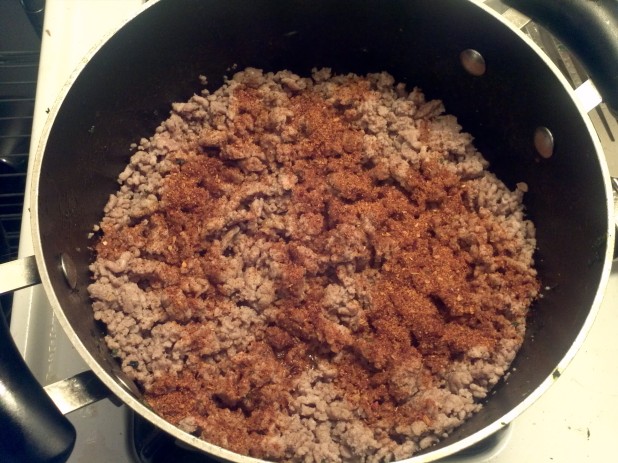 Throw some taco seasoning on the meat.  I'm still using McCormick's cause I'm lazy but I really need to find something new cause this stuff has carbs.  Do you have a good taco seasoning recipe? If so, post it in the comments!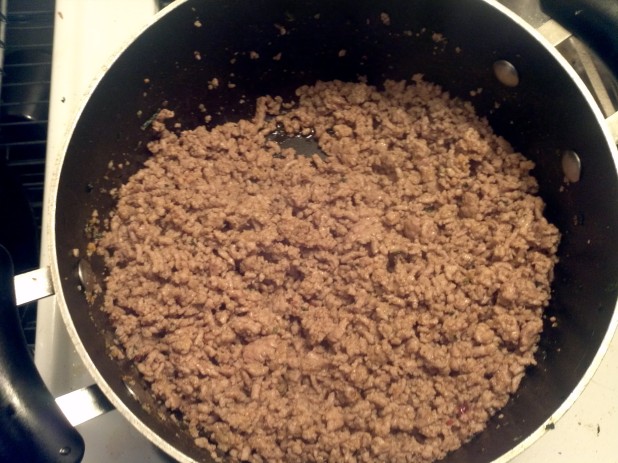 Here is the finished meat.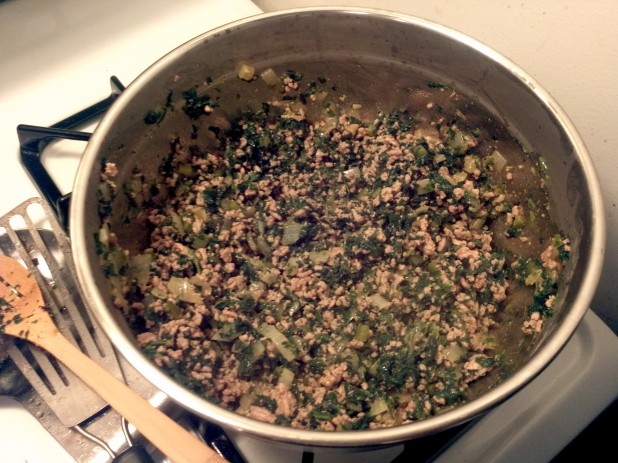 Now throw the meat, onions, peppers and spinach into a giant stainless steel mixing bowl. If you don't have one, I highly recommend them. Cooking for a week tends to make a lot of food and it helps to have a large bowl like this.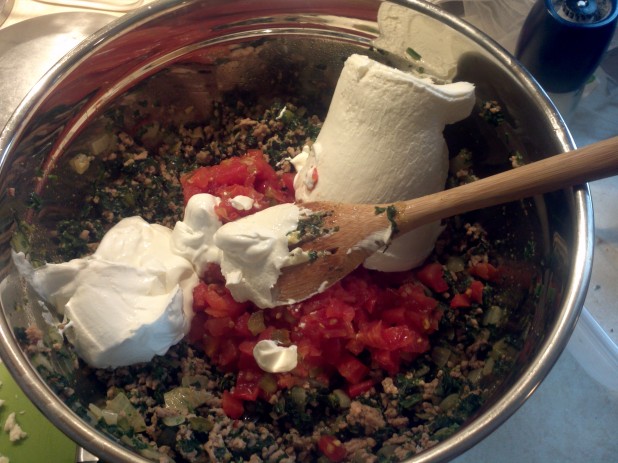 Throw the sour cream, Rotel (drained), cream cheese and mozzarella into the bowl and mix!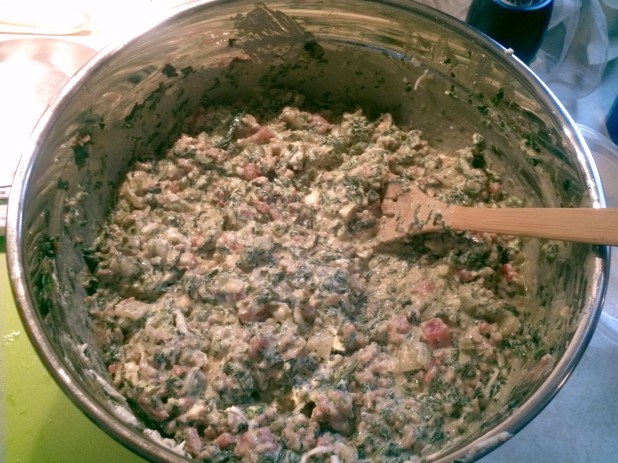 Here is the finished concoction.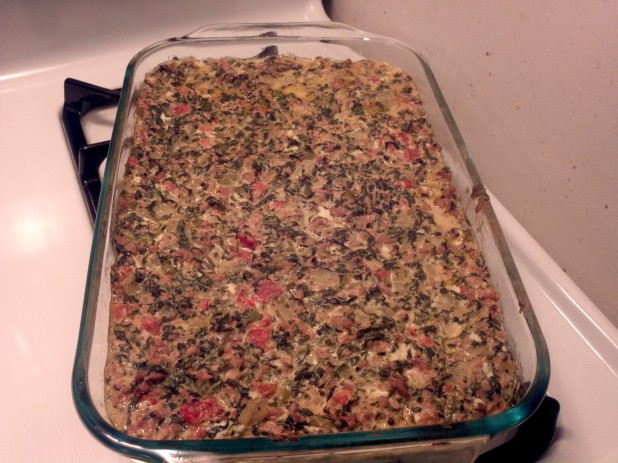 And there you have it! This is the rectangular finished dish.  If you want it more spicy, you can put a dash or two of hot sauce on each individual portion when you box it up.

Mexican Spinach Casserole
Nutrition Information
Serving size:

1

Calories:

403
Fat:

27

Carbohydrates:

11

Fiber:

3

Protein:

26
Prep time:
Cook time:
Total time: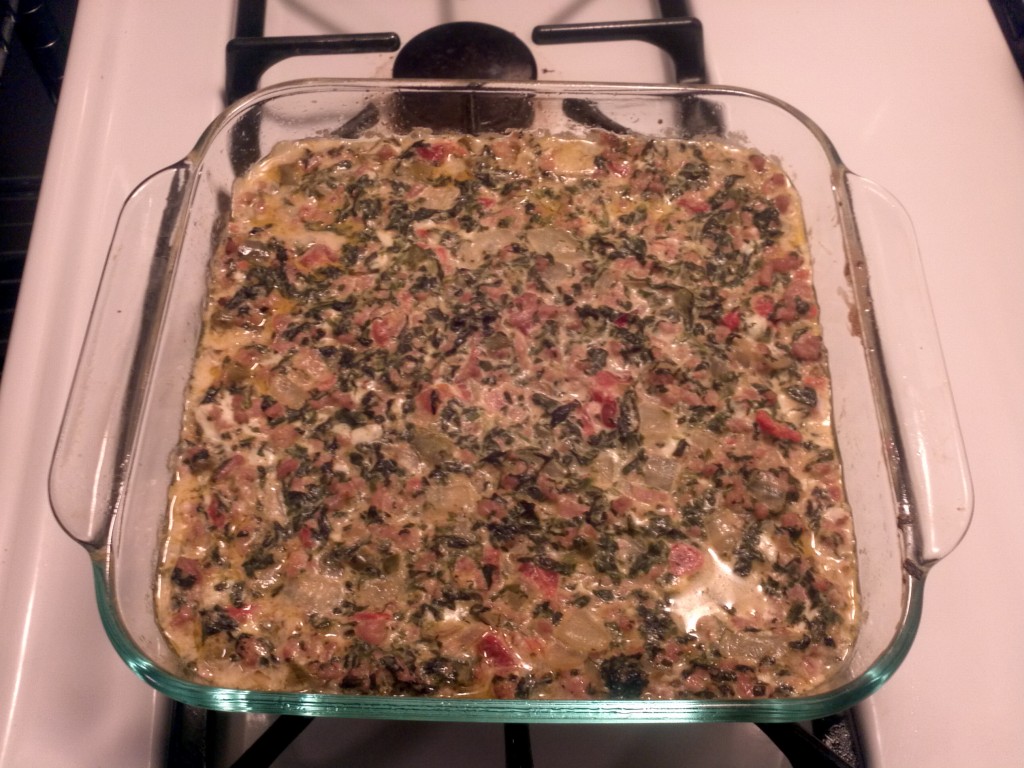 Ingredients
2 Lbs Ground Pork
2 Cans Rotel, drained
8 oz Shredded Mozzarella Cheese
1 Medium Onion (375g)
1 Green Pepper (220g)
10 Tbsp Sour Cream
16 Oz Cream Cheese
4 tsp Taco Seasoning
To Taste Sliced Jalepenos
20 oz Spinach, drained
Instructions
Dice the peppers and onions, cook in some oil until translucent
(Optional) Chop up some jalapenos and add to the peppers and onions
Transfer peppers and onions into a large prep bowl
Add the spinach to the pan and cook until thawed (optionally, microwave and drain), try to remove as much moisture as possible from the spinach
Move the spinach to the prep bowl
Add ground pork to the pan, cook until browned
Add taco seasoning and mix
Transfer to the prep bowl
Drain the Rotel and add to the prep bowl
Add sour cream, mozzarella and cream cheese to prep bowl, mix
Transfer to either one large baking dish or an 8" square and a 9x13
Bake for 40 minutes at 350
Notes
For less carbs, reduce onions and peppers and / or use a lower carb taco seasoning.
Tovolo 7.5 Quart Mixing Bowl
Most of my large 5day recipes and casseroles are all mixed together before being baked. You really need a giant bowl to hold all the ingredients and this one fits the bill!
Large 8 Quart Stockpot
In addition to a cast iron skillet, you've really got to have a stockpot. Useful for cooking stovetop chilis or just cooking up some meat, its a great addition to any kitchen.
4.8 Quart Casserole Dish
Great for cooking those gigantic, week long casseroles! I call them 5day meals on the website. Normal casserole dishes are 10×13 but this one is gigantic and can easily be divided into ten portions.