This recipe is inspired by a trip I took to Wegmans grocery store.  If you haven't heard of it, Wegmans is a huge high end grocery store chain that is known for its massive prepared food section.  I was surprised to find a wide variety of premade keto foods and one of them was Portobello pizzas.  I instantly thought, "Hey, I could make that!" and off I went. These are super simple and can be customized with different toppings to your individual liking. As a bonus, I just got my new FlavorGod pizza seasoning and this was a perfect opportunity to try it out!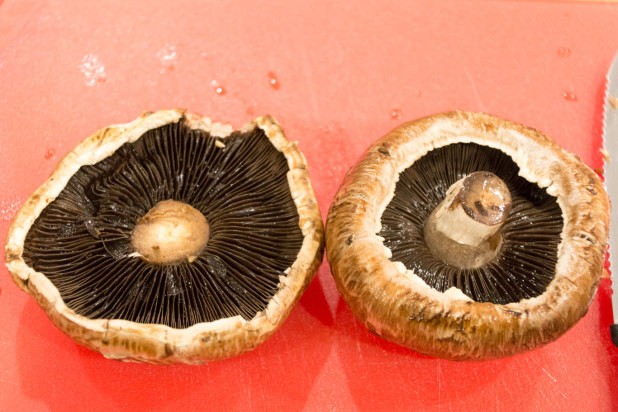 This recipe starts with large, Portobello mushrooms.  Wash them off and then cut the stem as low as you can as shown on the left.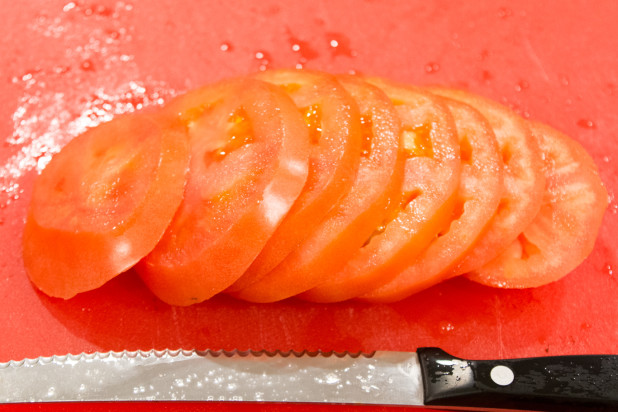 Next, slice up a tomato.  Protip: To slice tomatoes, its much easier if you use a sharp, serrated knife.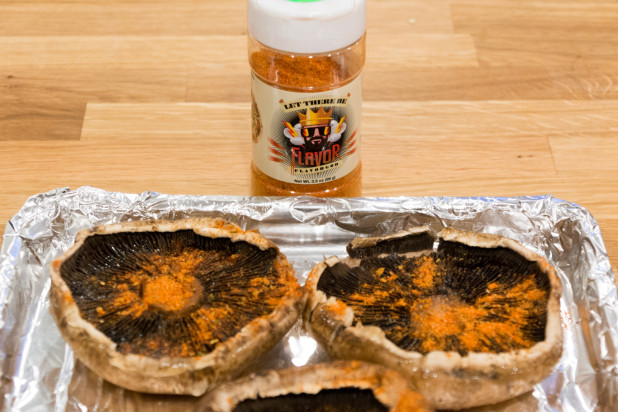 After the ingredients are prepped, its time to deal with the mushrooms.   Drizzle the Portobellos with some olive oil and then season.  I got this great new Pizza seasoning from FlavorGod that I've been meaning to try out.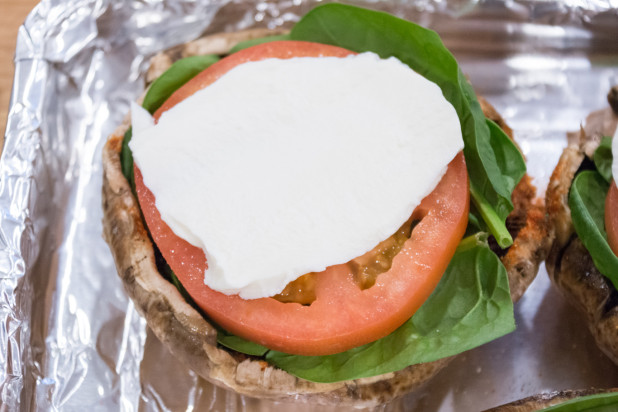 As I said in the start, you can top your pizza with whatever fits you fancy but I choose to start with some spinach, tomato and Mozzarella.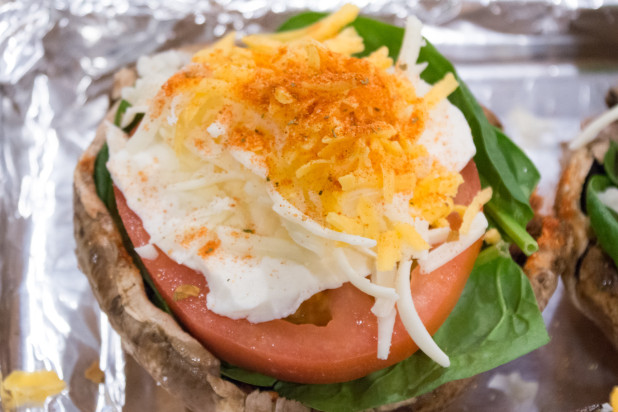 I added some Monterey Jack, Cheddar  and another dash of FlavorGod Pizza seasoning. These are now all set for the oven!  I ended up using my tabletop convection oven since this all fit on a small pan. The cooking time will vary but you're just looking to melt all the ingredients and soften the mushroom.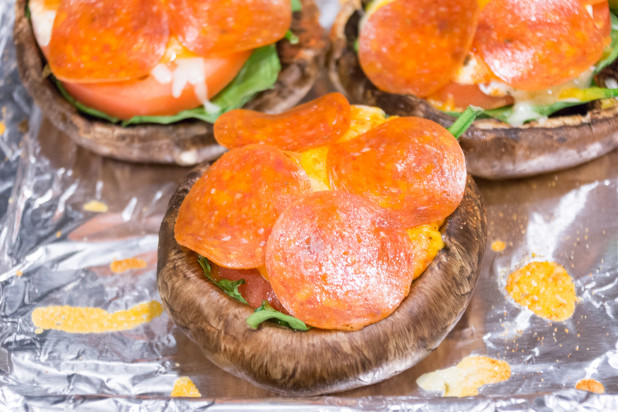 I added the pepperoni half way through the cooking process so it would fit on top of the mountain of cheese 🙂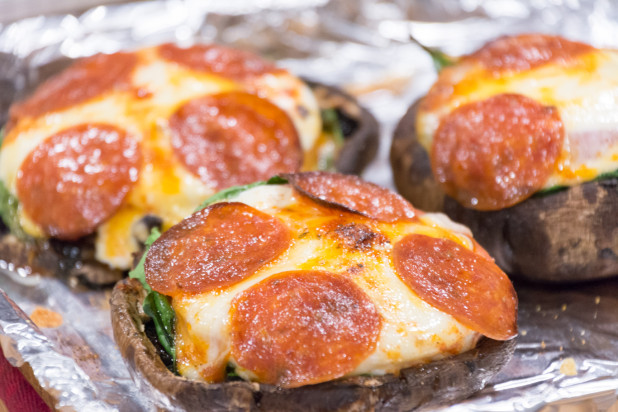 Mmmm, here's a shot of the gooey cheese and crispy pepperoni as the Portobello Pizzas come out of the oven!
And done!  Here's the finished Portobello Pizza!

Portobello Pizza
Nutrition Information
Serving size:

1 Pizza

Calories:

276
Fat:

21g

Carbohydrates:

6g

Fiber:

2g

Protein:

19g
Prep time:
Cook time:
Total time:
Ingredients
3 Portobello Mushrooms
Drizzle of Olive Oil
3 tsp Pizza Seasoning
3 slices of tomato
9 Spinach leafs
1.5 Oz Mozzarella
1.5 Oz Monterey Jack
1.5 Oz Cheddar Cheese
12 Pepperonni slices
Instructions
Preheat Convection Oven to 450
Wash and destem the Portobello Mushrooms
Place the mushrooms cap side down on a foil lined sheet and drizzle with olive oil
Sprinkle with Pizza seasoning
Layer spinach, tomato, cheese and another round of seasoning
Cook in the convection oven until cheese has melted or around 6 minutes
Add the pepperoni and cook until the pepperoni is crispy
FlavorGod Seasoning Pack
Most seasonings are full of extra fillers and sugar. Not FlavorGod! they guy created a boutique line of seasonings attempting to get rid of the bull and deliver the best mixes possible.
Black and Decker Convection Oven
My convection oven is my best friend. Whenever I am making a dinner for just one or two I always use this over my full sized oven. Meals like Lazy Keto Chicken were designed for this thing, the hot air cooks stuff super fast and uses less energy.
Wusthof Tomato Knife
If you've been cutting your tomatoes with a regular knife, you've been doing it wrong! This baby has super sharp surrated blades that slice up a tomato with ease. An added bonus is the two pronged spears on the end of the knife for picking up the slices when you're done!