Last weekend we decided to have some friends over for a keto tapas night!  It was especially fitting since we had convinced this couple to join the keto cult a little over a month ago and they are still going strong!  In order to prepare for the event, I made up a few new items and also modified some old ones to be more "tapas".  If you are not familiar, tapas is a Spanish concept where you have many different, small dishes.  The first one I came up with was keto Cheesy Sausage Balls.  It consists of a sausage cheese ball placed on top of a mini almond bun!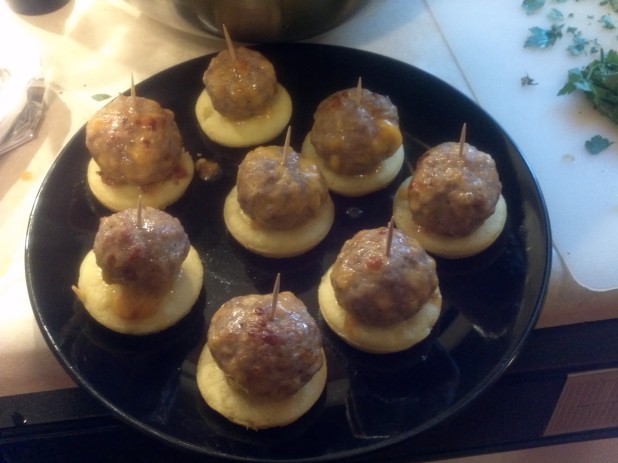 Here are the finished Cheesy Sausage Balls!  I stuck a toothpick through each one to make it even easier to consume!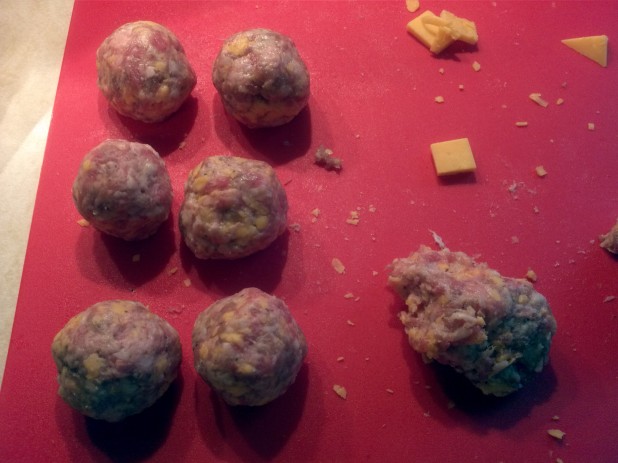 Here is the process of making the balls.  I just took a package of Jimmy Dean's Breakfast Sausage and combined it with some shredded cheese.  Then I split the total sausage into twos until I got 8 parts.  I then took a small cube of cheese and inserted it into the center of the balls and rolled.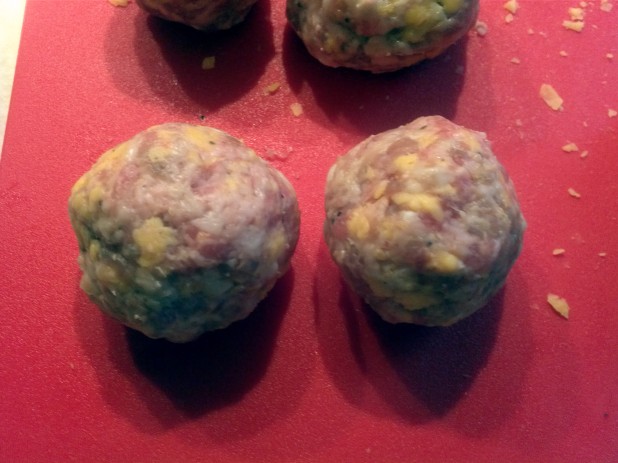 Here is a closeup of the finished sausage balls.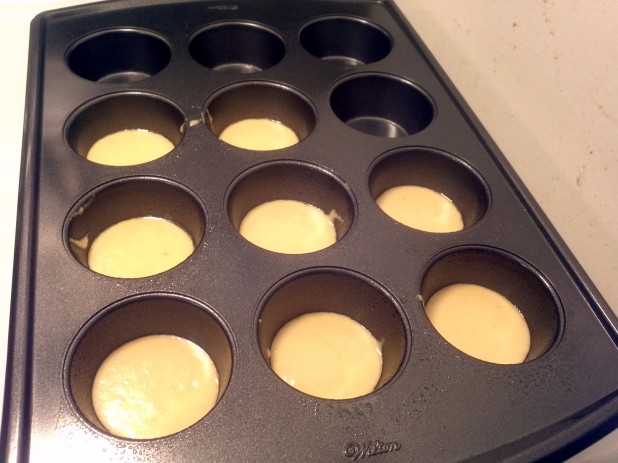 For the bottom of the balls I made mini almond buns per the original recipe. Then instead of using the muffin top pan, I spread the batter across the bottom of a regular muffin pan.  Ideally, I would use a whoopie pie pan but I don't own one 🙁 I should note that I used some of the batter for another recipe, if you use the whole original recipe, fill all 12 bun locations.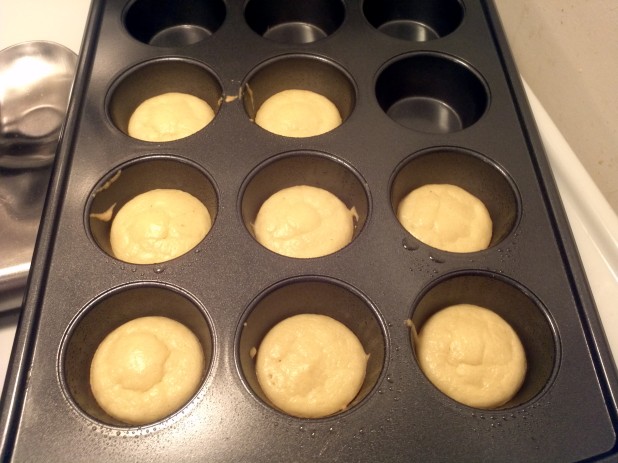 Here are the finished mini buns!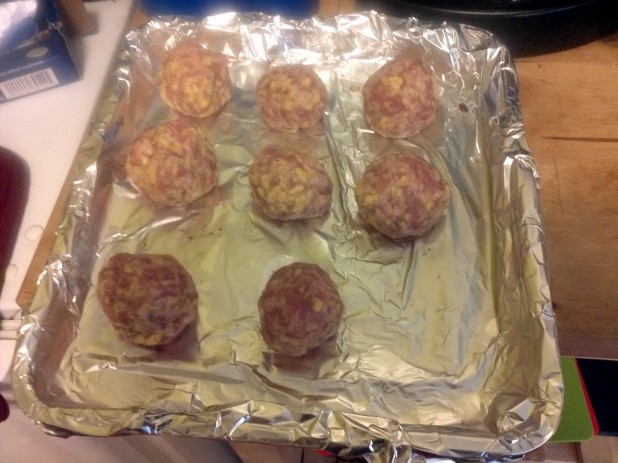 To cook the balls, I used my convection oven. I like using the convection oven for small stuff like this cause I can wrap the pan in aluminum foil and cook small batches really fast.  The oven heats up way faster than my regular oven and uses less energy.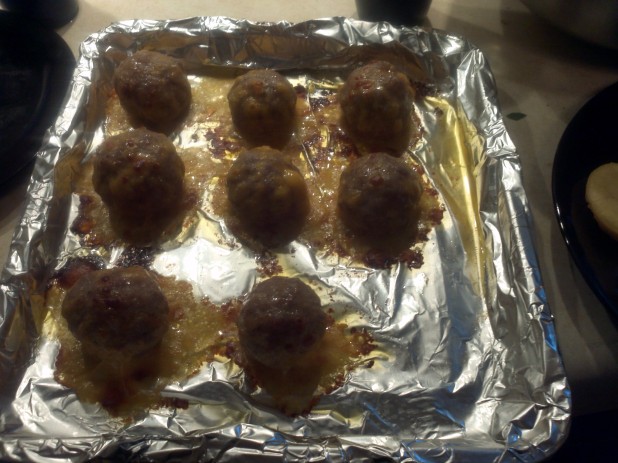 Cooked balls.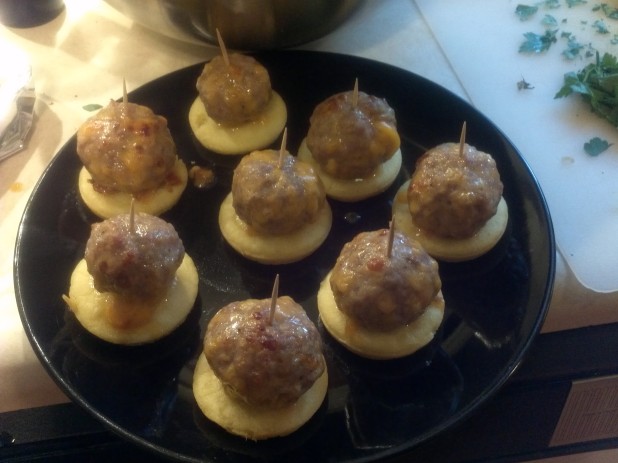 And here are the final plated Cheesy Sausage Balls!

Cheesy Sausage Balls
Nutrition Information
Serving size:

1 ball / bun

Calories:

256
Fat:

22

Carbohydrates:

3

Fiber:

1

Protein:

12
Prep time:
Cook time:
Total time: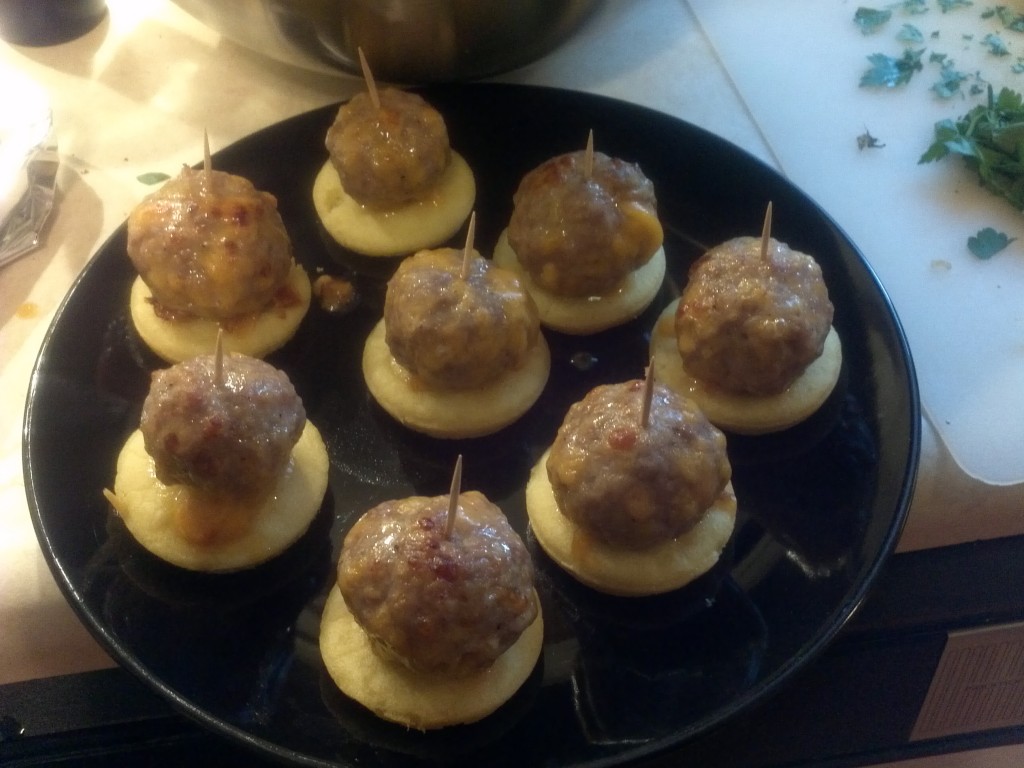 Ingredients
12 oz Jimmy Dean's Sausage
6 oz Shredded Cheddar cheese
12 Cubes Cheddar (Optional)
12 Mini Almond Buns (Prepared per almond bun recipe)
Instructions
Mix shredded cheese and sausage
Divide into 12 equal parts
Place cube of cheese into center of sausage and roll into balls
Cook at 400 degrees until sausage is done (varies by oven, probably 15-20 minutes)
If making buns, use standard proportions and fill either the bottom of a muffin pan or a whoopie pan and cook per instructions
Using a toothpick, secure one ball to one bun and enjoy!