Scallops are one of those dishes that seem really fancy but are surprisingly easy to make.  Since this is a keto blog, I also decided to wrap mine with bacon! I've been making an effort to eat more seafood since I mostly eat red meat and it serves as a nice variety. So grab some nice, fat scallops and let's get cooking!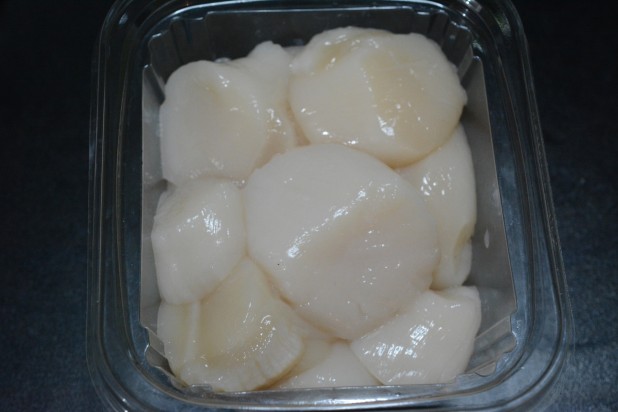 Here are the scallops I got.  They were approximately 1 Oz. each.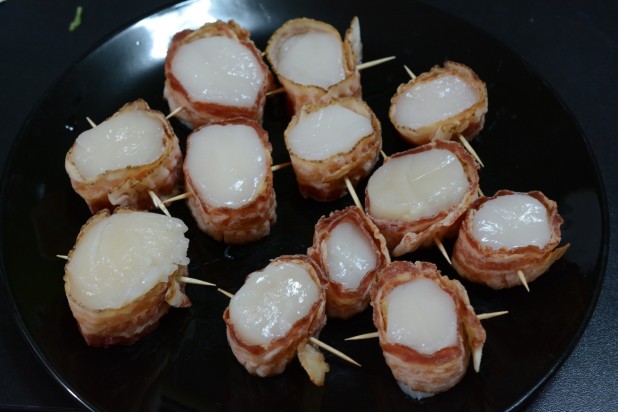 I took each one and tightly wrapped a slice of microwaveable bacon around it, then stabbed it with a toothpick.  Now, before you kill me for the microwaveable bacon, someone gave it to me and I had to use it somehow.  The other advantage is that it cooks super fast.  See, we're not going to cook these scallops that long and the normal bacon I get is super thick.  Another option is to parboil the bacon first so its cooked, then wrap, but this is much easier.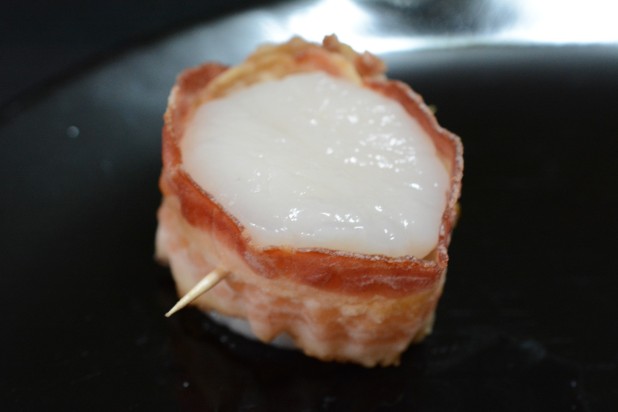 Here's a closeup of one of the scallops before cooking.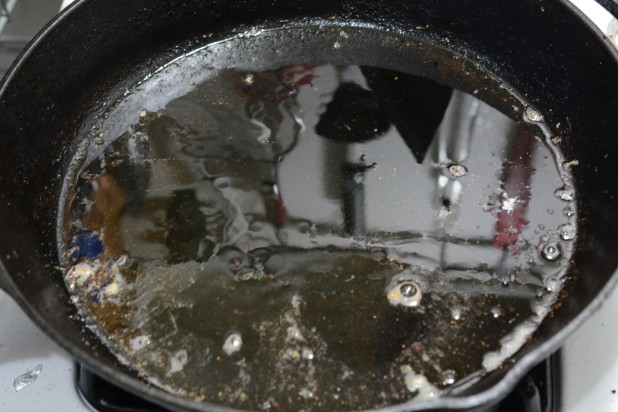 Get a cast iron skillet nice and hot with some oil.  I used bacon fat but you can also use butter.  The idea is to form a nice crust on the scallops without cooking them too long.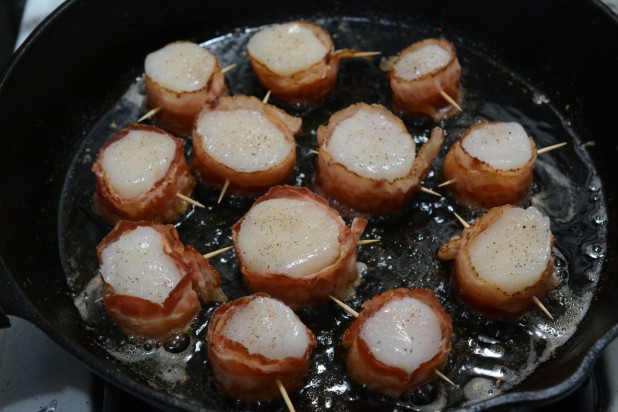 Here's a picture of the scallops sizzling away in the pan.  As you can see I've also added some salt and pepper.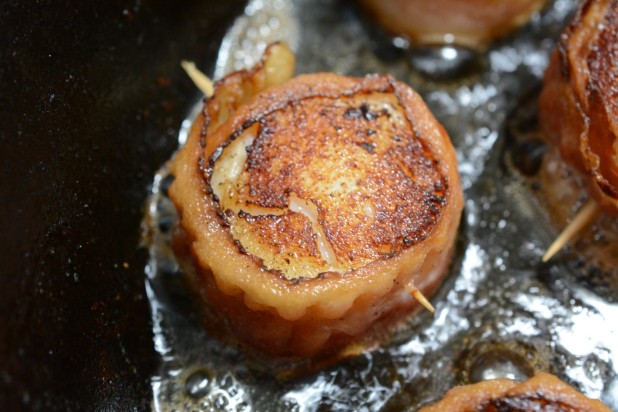 After only 2.5 minutes per side, they've formed a golden brown crust and the bacon has crisped up.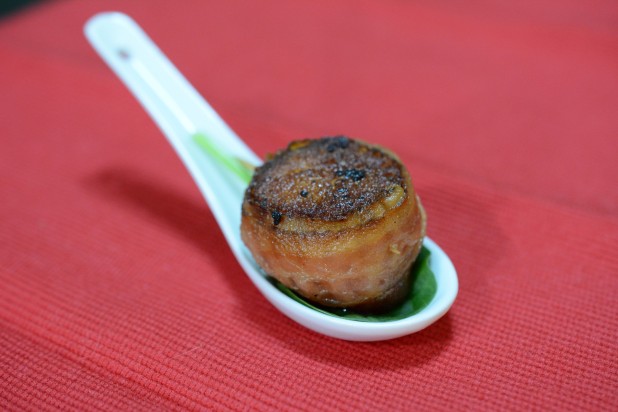 Mmmm, Bacon wrapped Scallops (fancy spoon optional)!!

Bacon Wrapped Scallops
Nutrition Information
Serving size:

4 Scallops

Calories:

204
Fat:

10g

Saturated fat:

3g

Unsaturated fat:

0g

Trans fat:

0g

Carbohydrates:

3g

Sodium:

623mg

Fiber:

0g

Protein:

27g

Cholesterol:

52mg
Prep time:
Cook time:
Total time: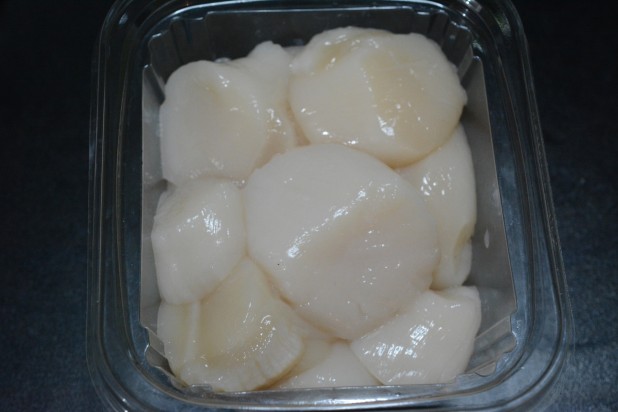 Ingredients
12 Scallops
12 Thin Bacon Slices (Microwaveable)
12 Toothpicks
Salt and Pepper to taste
1 Tbsp oil
Instructions
Start by heating a skillet over high heat with 1 Tbsp of oil (I use bacon fat)
Wrap each scallop with a piece of bacon and secure with a toothpick, I used microwaveable bacon because it was thin and would cook quickly. You could also par boil the bacon then fry it
Season with salt and pepper
Cook for 2.5 minutes per side
RSVP Stoneware Grease Keeper
Never throw away bacon fat. Ever! This thing is the coolest invention. It's a little ceramic container that has a built-in filter that stores your bacon grease. You simply pour the grease into it when you're done frying some bacon and its ready to spoon back into the pan next time you're frying some veggies!
Lodge 12-inch Cast Iron Skillet
The only pan you really need. Once properly seasoned, this pan can cook anything you can imagine! Lasts forever and never wears out.