I'm always on the look out for cool recipes I can feature for my weekly fry-day feature. This week I'm breaking out the fryer and making some coconut battered shrimp! This is a classic restaurant dish and its pretty easy to make it keto friendly.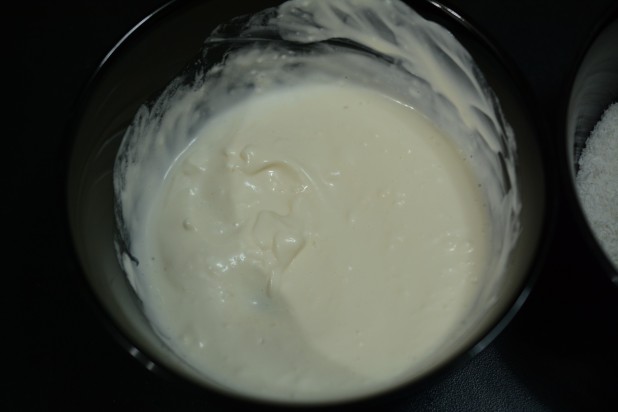 Start by combining the liquids for the batter.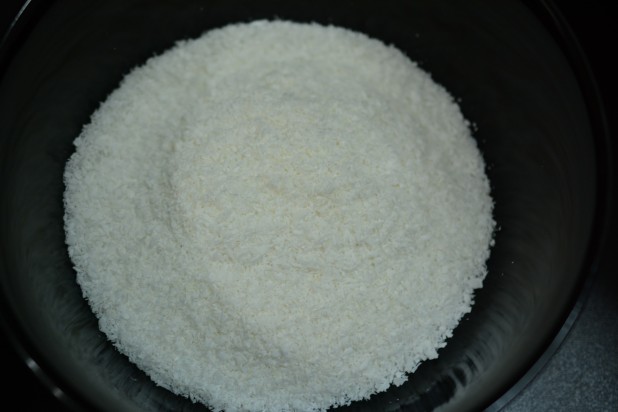 Then get some unsweetened coconut.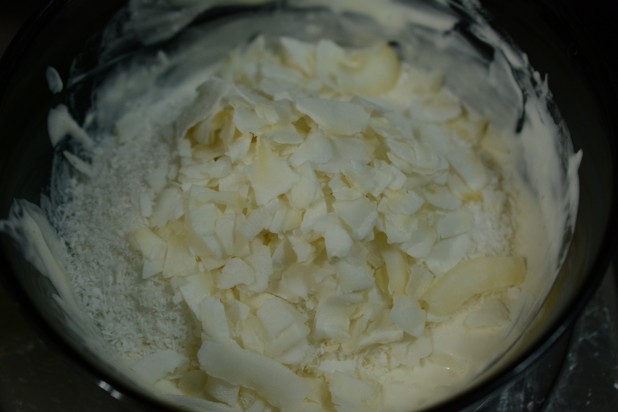 For added texture, I used a combination of flaked and shredded coconut.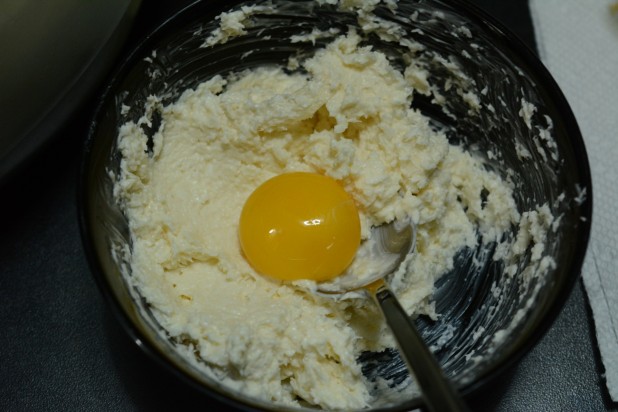 I mixed that together and then added an egg yolk to help the mixture set.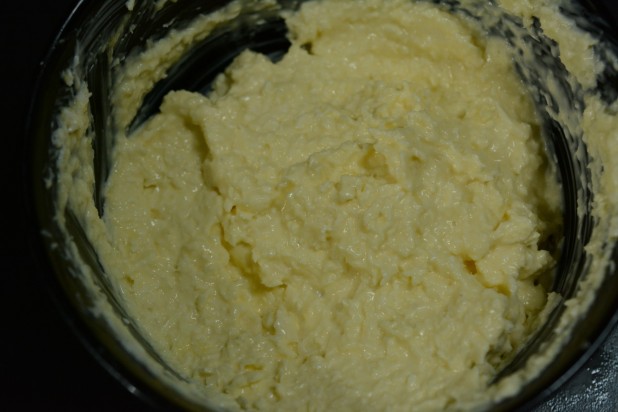 Here's the finished batter.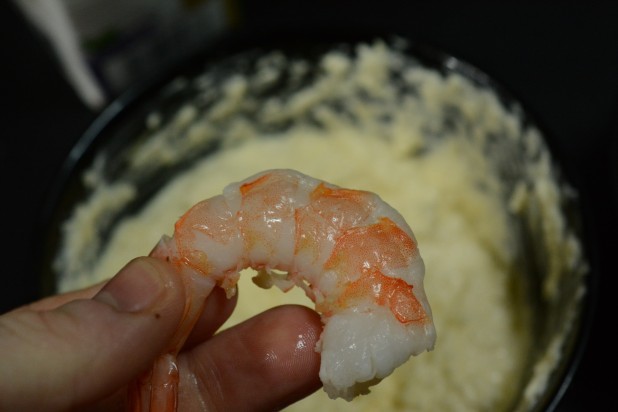 Thoroughly dry off the shrimp.  If you're using frozen, make sure to thaw them first and remove any shell.  Keep the tail on.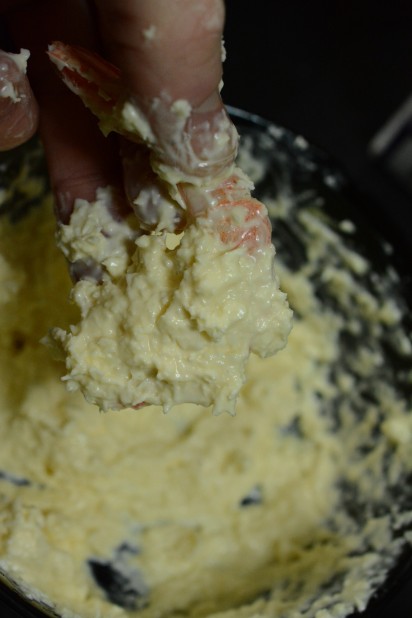 Now for the messy part, coat the shrimp in the batter.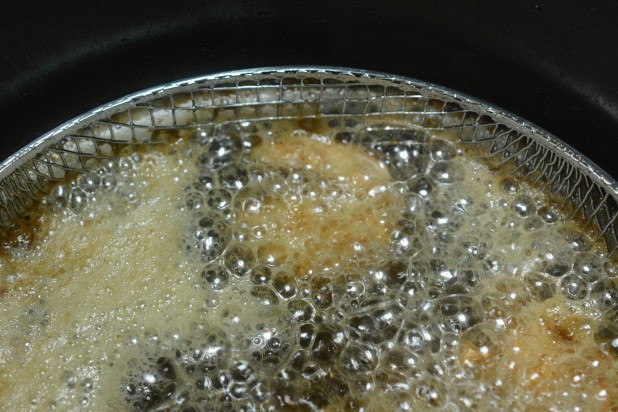 And throw it in the deep fryer!
While the shrimp was cooking, I whipped up a sauce by combining mayo, unsweetened lime juice and some chili garlic sauce.  The chili garlic sauce is made by Huy Fong Foods who make Srirachi but this sauce doesn't have carbs.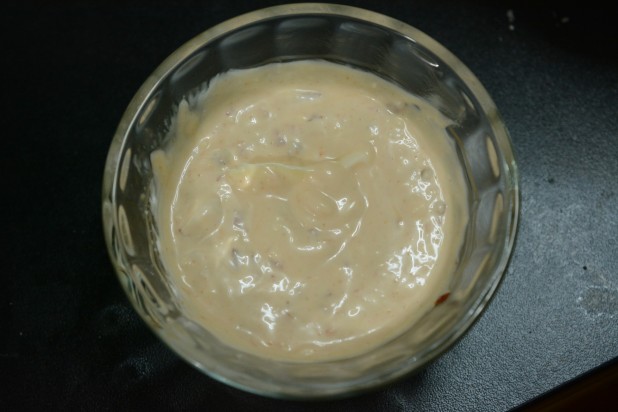 Here's the finished sauce.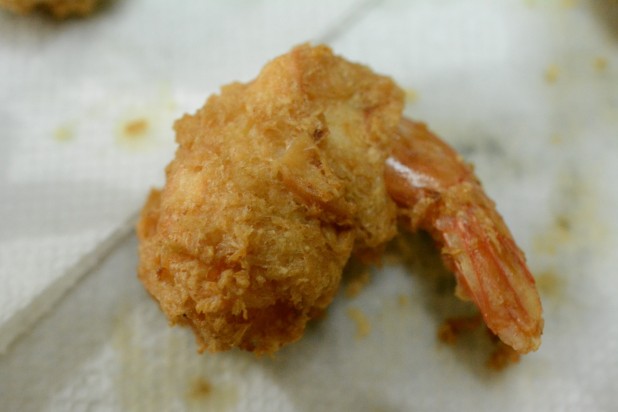 Here's a close up of the coconut shrimp.  They turned out really well!  The coating stuck and turned golden brown.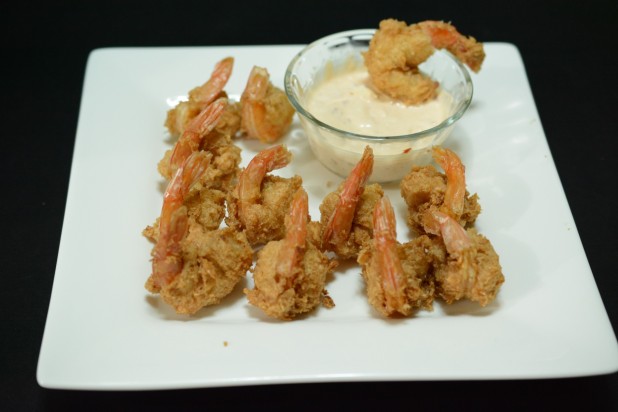 All hail the coconut gods!

Fry-day: Coconut Shrimp
Nutrition Information
Serving size:

6 Shrimp

Calories:

670
Fat:

69

Carbohydrates:

7

Fiber:

3

Protein:

11
Prep time:
Cook time:
Total time: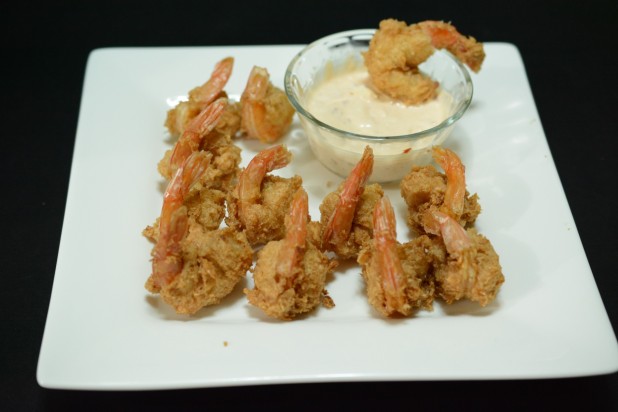 Ingredients
Shrimp
12 Large Shrimp
30 g Shredded Coconut
15 g Flaked Coconut
90 g Mayo (6 Tablespoons)
45 g Unsweetened Coconut Milk (3 Tablespoons)
1 egg yolk
Dip
60 g Mayo (4 Tablespoons)
10 ml Chili Garlic Sauce (2 tsp)
5 ml Unsweetened Lime Juice (1 tsp)
Instructions
Thaw and dry the shrimp
Mix together the rest of the shrimp ingredients
Coat the shrimp in the mixture
Drop the shrimp into the fryer and cook until golden brown
Mix the dip ingredients together
Serve!
DeLonghi Deep Fryer
If you follow the blog, you know that I've gotten a little obsessed lately with my Deep Fryer to the point where I post a weekly Fry-day article. I had one of these in college and it always made me feel guilty using it. I feel so liberated that there are all sorts of keto friendly fried foods like nuggets, wings and brussels sprouts!
Cone Filters, 50 Pack
To keep your frying oil clean, you really need to filter it on a regular basis. Fryers will come with one or two filters in the kit but they run out fast. This 50 pack will keep you going for well over a year
Filter Stand
Use this stand in conjunction with standard cone filters to easily filter your oil. This system is in place of the filtering method that comes with your fryer.